Opinion | The tumbleweed effect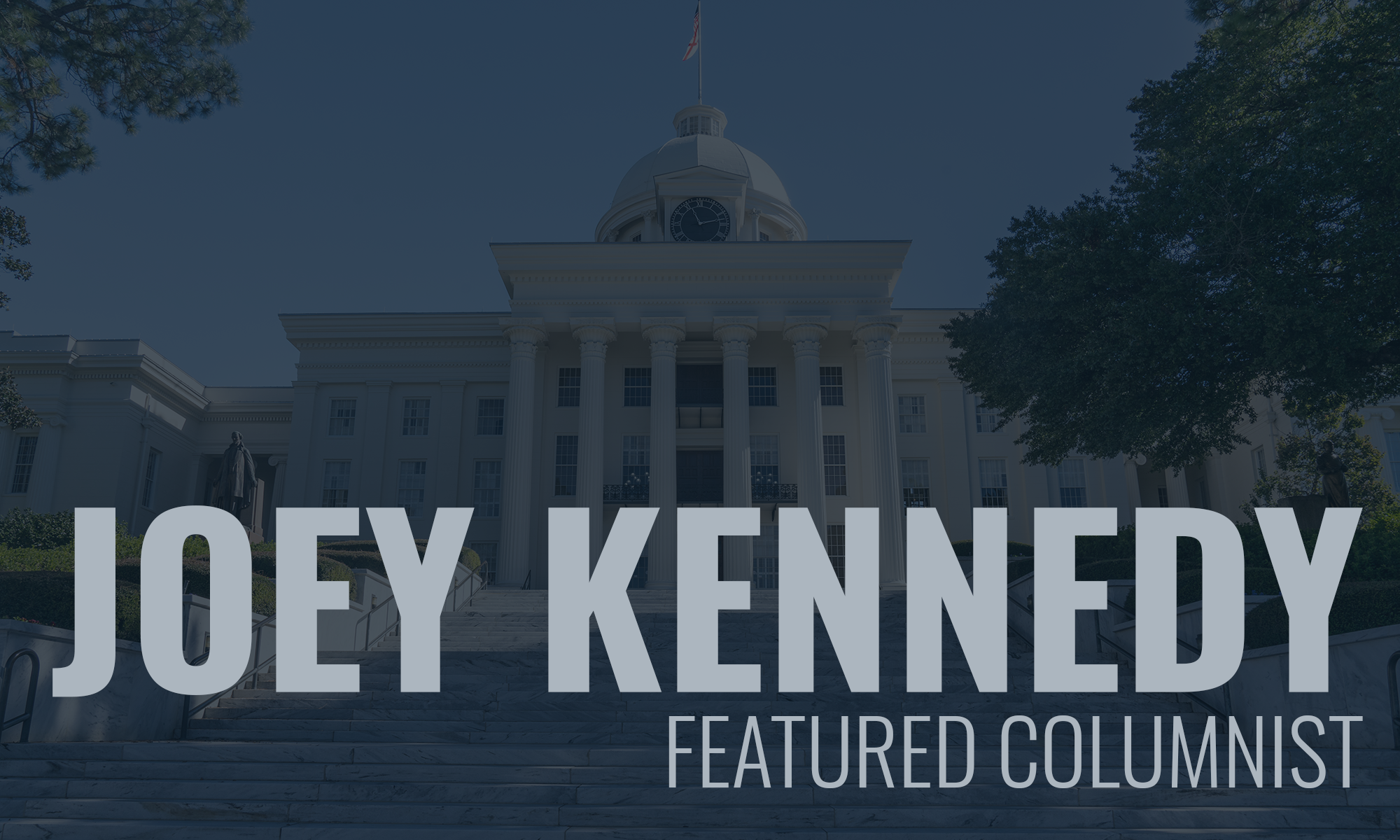 It's a Wednesday in March, and I'm standing on a sidewalk between the Alys Stephens Performing Arts Center and Spencer Honors House at UAB. Nobody is in sight. Not one person. I almost expect a tumbleweed to bounce past my feet and head across the empty green toward the decrepit Humanities Building.
Yes, it's Spring Break, but during most every Spring Break, some students stay on campus. Not this year. The COVID-19 (novel coronavirus) has seen to that.
Sadly, next week when Spring Break ends, the UAB campus will be just as deserted.
This lack of people at UAB is reflective of Birmingham itself in these early days of a pandemic that could last 18 months.
Coming into work during rush hour, there were hardly any vehicles out. I pulled up to Chick-fil-A on Five Points South, and there were more open parking spots at curbside pickup than there were cars waiting for food. This is one of the busiest Chick-fil-As in Alabama, but unlike most mornings, the restaurant isn't slammed today. The dining room is closed. The most telling indicator, though, is I had no trouble parking on campus.
There is a silver lining, right? We're all going to get checks from the government, says the government. I'll believe it when I cash it. Unemployment nationwide, at record lows a few days ago, is expected to soar in the coming weeks. Unemployment Insurance claims have jumped as the coronavirus shocks and awes the U.S. economy.
Just a week ago, Birmingham was the bustling city we love. Now, tens of thousands of people are practicing social distancing, mainly by sheltering in place at home. Those who can, work from there. Those who can't maybe soon missing paychecks.
"Life feels completely different," a news announcer says.
That's because life is completely different.
Only seven days ago, Alabama confirmed its first coronavirus case, a patient in Montgomery who is already out of the hospital. Now, Alabama is approaching 100 cases, nearly half of them in Jefferson County, the epicenter of COVID-19 in Alabama. Nationwide, there are close to 10,000 cases.
Everything is canceled or delayed. The Republican Primary runoff between Jeff Sessions and Tommy Tuberville is pushed back to July 14 instead of March 31.
Weddings are postponed and family reunions canceled. There is an invisible danger surrounding us, pressing into our personal space, so we don't go to church to pray or to funerals to grieve or to movies to forget. Or to school to learn. College students are subjected to online classes from wherever they live, and that's not the most efficient teaching.
I have a student who is back home in the Czech Republic. Many of my students are scattered throughout the nation, and since we won't be back on campus for the remainder of the semester, they're likely to stay right where they are, at their family home. Besides, home is where the heart is. And now the school. And now the dorm. And now Mom's cooking. And Dad's drinking.
It's a Shipt economy we live in now. We get our groceries delivered so we don't have to risk the trip into Publix.
Frank Stitt's Highlands Bar & Grill is shut at least until the end of the month. If you know of any restaurant dining room open, drop me a line. My birthday is next week, and my wife wants to take me out.
Isolation and loneliness aren't the only coronavirus side-effects. Hospitals are postponing elective surgeries and procedures. My wife is scheduled for a cardioversion (shock to the heart to restore normal heart rhythm) on April 1, but it looks like that'll be put off until who knows when.
How COVID-19 could cripple Alabama's hospitals
Will this crisis cripple our hospitals? Read more here.
But you know what? It could be worse, and it will be, but not like it could be. This, too, shall pass. Probably not as quickly as we want or hope, but we'll make it to the other side.
The Black Plague, which struck Medieval Europe in 1347, killed approximately one-third of Europe's population (25 million – 30 million) before it played itself out in 1350. We don't have the black plague, but mainly because in this modern society; we have great medical technologies and doctors who aren't going to bleed you to cure you.
Donald Trump spent weeks downplaying the virus and mishandling the government response, at one point calling the disease a "hoax," We'll be paying the price for that for months if not for more than a year. Some Republicans even now remain skeptical that the disease is as virulent as it is, though itcontinues to spread and has killed more than 100 people in the United States.
To stay ahead, one must plan ahead. Not Trump. He flies by the seat of his ample pants, and that has come back to bite him – and us – right on the rump. Still, Trump continues to brag about how well he's managing the crisis, though at least 60 percent of Americans disagree.
If you think about it too much, it gets discouraging. I think I'll go outside and look for a tumbleweed.

Joey Kennedy, a Pulitzer Prize winner, writes a column each week for Alabama Political Reporter. Email: [email protected]
Opinion | The blackest Black Friday ever
"The coming weeks are going to be difficult, no doubt about that."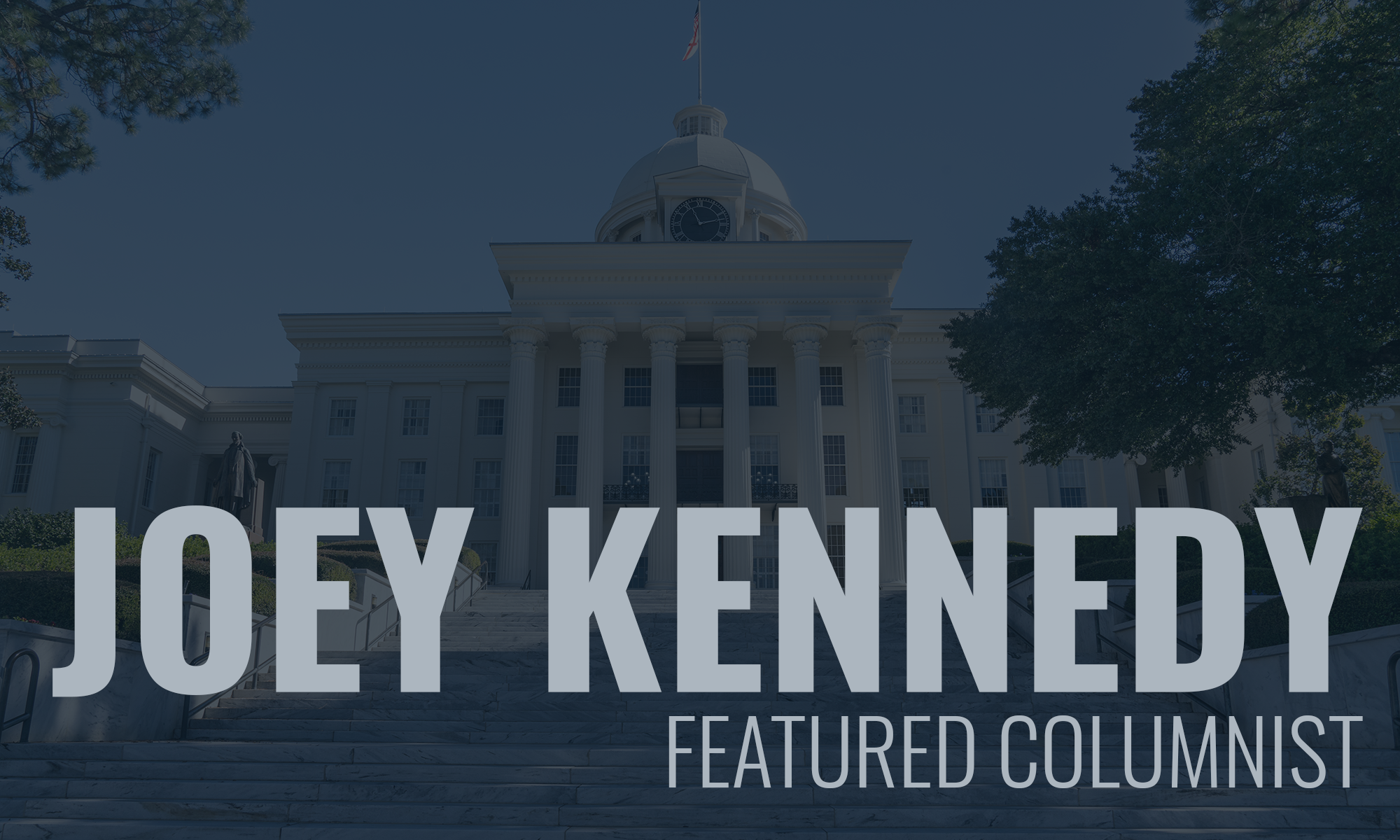 Thursday was Thanksgiving, and it's understandable that many people didn't have a lot to be thankful for. More than 260,000 people are dead because of the COVID-19 pandemic that Donald Trump simply ignored. Around 3 million people have been infected, with many of those suffering lifelong health complications from the virus.
A first Thanksgiving without loved ones. A first Christmas without loved ones bearing down.
Millions of people lost their jobs because of the pandemic. Hundreds of thousands are in danger of being evicted from their homes. Many don't have water or power or heat as the winter settles in.
Thanksgiving? Really?
Except …
Yes, there are many things to be thankful for. Our families, if we have them. Our friends, and we all have them. Our animals, and many of us have them.
We can be thankful that the long, horrible tenure of Donald Trump is nearly over. It's the end of an error.
We can hope that racism will be wrong again. That homophobia, misogyny, xenophobia, and cruelty will fall from the everyday ordinary to the awful extraordinary. Kids in cages, separated from their parents, no more. Chaos in government simply an anomaly at last.
We can hope. That alone is something to be thankful for.
The year 2020 has been a hot mess. Masks, social distancing, hand washing and sanitizing are the norm now. They may be forever.
We should be thankful that COVID-19 vaccines are on the horizon. But that's a strange thankfulness, and we cherish a vaccine for a disease that didn't have to spread as far and wide as it did. It was mismanaged as badly as a crisis can be mismanaged.
There still are people out there who refuse to wear masks or who believe the virus is a hoax. A doctor described people she was caring for who were dying, and all the time denying the virus existed, even to their last breaths.
That's certainly nothing to be thankful for.
Our health care workers, those on the front lines, deserve our thanks and our love. As do grocery store workers, first responders, teachers, and delivery people. Heroes work there.
I'm personally thankful for my wife of 41 years. My daughters in San Diego. My friends here and elsewhere. My pugs and other dogs and animals. I've got plenty to be thankful for, when we pare life down and don't expect so much.
The coming weeks are going to be difficult, no doubt about that.
Too many people traveled this Thanksgiving, and there's going to be a price to pay. Too many people are making plans for Christmas, and there's going to be a price to pay. Too many people are planning New Year's Eve celebrations, and there's going to be a price to pay.
Oh, I'll have some champagne and stay up until midnight on New Year's Eve, if only to witness that this damn year doesn't hang around for one second longer than is allowed.
Perhaps we can see a light at the end of this 2020 tunnel. Maybe by spring, we'll all be vaccinated, and this pandemic will be at the beginning of its end.
But if 2020 has taught us anything, it's that we can't count on, yes, anything.
This is Black Friday. The blackest Black Friday ever. Be careful out there. Wash your hands and wear a mask. Take care of each other. Believe in science. Don't trust a reality show president who, fortunately, finally has been fired.
Do your best to do your best. Let's have a new year that at least promises hope.
Dig deep and find what you're thankful for. Then hug it close with all your might.