Opinion | The tumbleweed effect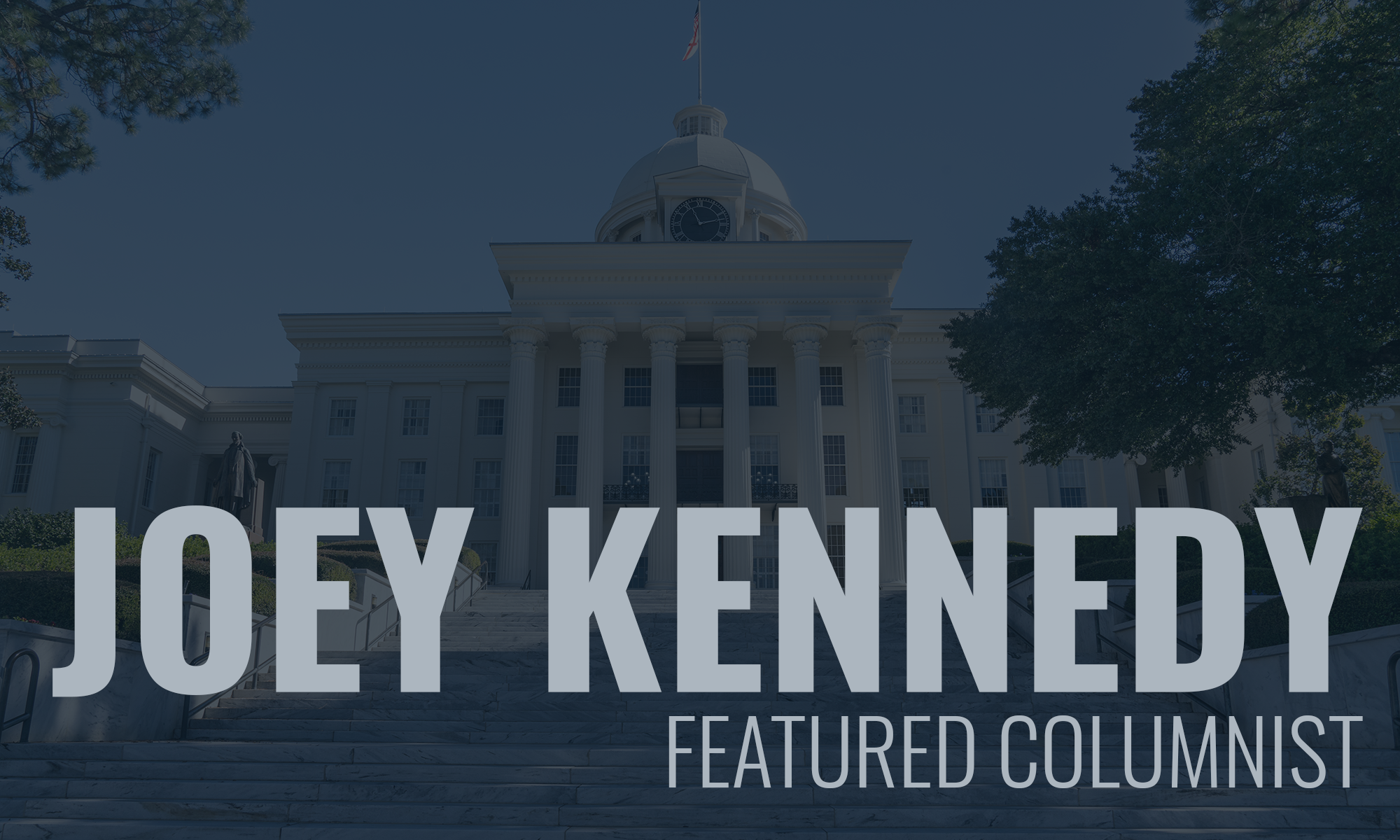 It's a Wednesday in March, and I'm standing on a sidewalk between the Alys Stephens Performing Arts Center and Spencer Honors House at UAB. Nobody is in sight. Not one person. I almost expect a tumbleweed to bounce past my feet and head across the empty green toward the decrepit Humanities Building.
Yes, it's Spring Break, but during most every Spring Break, some students stay on campus. Not this year. The COVID-19 (novel coronavirus) has seen to that.
Sadly, next week when Spring Break ends, the UAB campus will be just as deserted.
This lack of people at UAB is reflective of Birmingham itself in these early days of a pandemic that could last 18 months.
Coming into work during rush hour, there were hardly any vehicles out. I pulled up to Chick-fil-A on Five Points South, and there were more open parking spots at curbside pickup than there were cars waiting for food. This is one of the busiest Chick-fil-As in Alabama, but unlike most mornings, the restaurant isn't slammed today. The dining room is closed. The most telling indicator, though, is I had no trouble parking on campus.
There is a silver lining, right? We're all going to get checks from the government, says the government. I'll believe it when I cash it. Unemployment nationwide, at record lows a few days ago, is expected to soar in the coming weeks. Unemployment Insurance claims have jumped as the coronavirus shocks and awes the U.S. economy.
Just a week ago, Birmingham was the bustling city we love. Now, tens of thousands of people are practicing social distancing, mainly by sheltering in place at home. Those who can, work from there. Those who can't maybe soon missing paychecks.
"Life feels completely different," a news announcer says.
That's because life is completely different.
Only seven days ago, Alabama confirmed its first coronavirus case, a patient in Montgomery who is already out of the hospital. Now, Alabama is approaching 100 cases, nearly half of them in Jefferson County, the epicenter of COVID-19 in Alabama. Nationwide, there are close to 10,000 cases.
Everything is canceled or delayed. The Republican Primary runoff between Jeff Sessions and Tommy Tuberville is pushed back to July 14 instead of March 31.
Weddings are postponed and family reunions canceled. There is an invisible danger surrounding us, pressing into our personal space, so we don't go to church to pray or to funerals to grieve or to movies to forget. Or to school to learn. College students are subjected to online classes from wherever they live, and that's not the most efficient teaching.
I have a student who is back home in the Czech Republic. Many of my students are scattered throughout the nation, and since we won't be back on campus for the remainder of the semester, they're likely to stay right where they are, at their family home. Besides, home is where the heart is. And now the school. And now the dorm. And now Mom's cooking. And Dad's drinking.
It's a Shipt economy we live in now. We get our groceries delivered so we don't have to risk the trip into Publix.
Frank Stitt's Highlands Bar & Grill is shut at least until the end of the month. If you know of any restaurant dining room open, drop me a line. My birthday is next week, and my wife wants to take me out.
Isolation and loneliness aren't the only coronavirus side-effects. Hospitals are postponing elective surgeries and procedures. My wife is scheduled for a cardioversion (shock to the heart to restore normal heart rhythm) on April 1, but it looks like that'll be put off until who knows when.
How COVID-19 could cripple Alabama's hospitals
Will this crisis cripple our hospitals? Read more here.
But you know what? It could be worse, and it will be, but not like it could be. This, too, shall pass. Probably not as quickly as we want or hope, but we'll make it to the other side.
The Black Plague, which struck Medieval Europe in 1347, killed approximately one-third of Europe's population (25 million – 30 million) before it played itself out in 1350. We don't have the black plague, but mainly because in this modern society; we have great medical technologies and doctors who aren't going to bleed you to cure you.
Donald Trump spent weeks downplaying the virus and mishandling the government response, at one point calling the disease a "hoax," We'll be paying the price for that for months if not for more than a year. Some Republicans even now remain skeptical that the disease is as virulent as it is, though itcontinues to spread and has killed more than 100 people in the United States.
To stay ahead, one must plan ahead. Not Trump. He flies by the seat of his ample pants, and that has come back to bite him – and us – right on the rump. Still, Trump continues to brag about how well he's managing the crisis, though at least 60 percent of Americans disagree.
If you think about it too much, it gets discouraging. I think I'll go outside and look for a tumbleweed.

Joey Kennedy, a Pulitzer Prize winner, writes a column each week for Alabama Political Reporter. Email: [email protected]
Opinion | That climate change hoax is killing us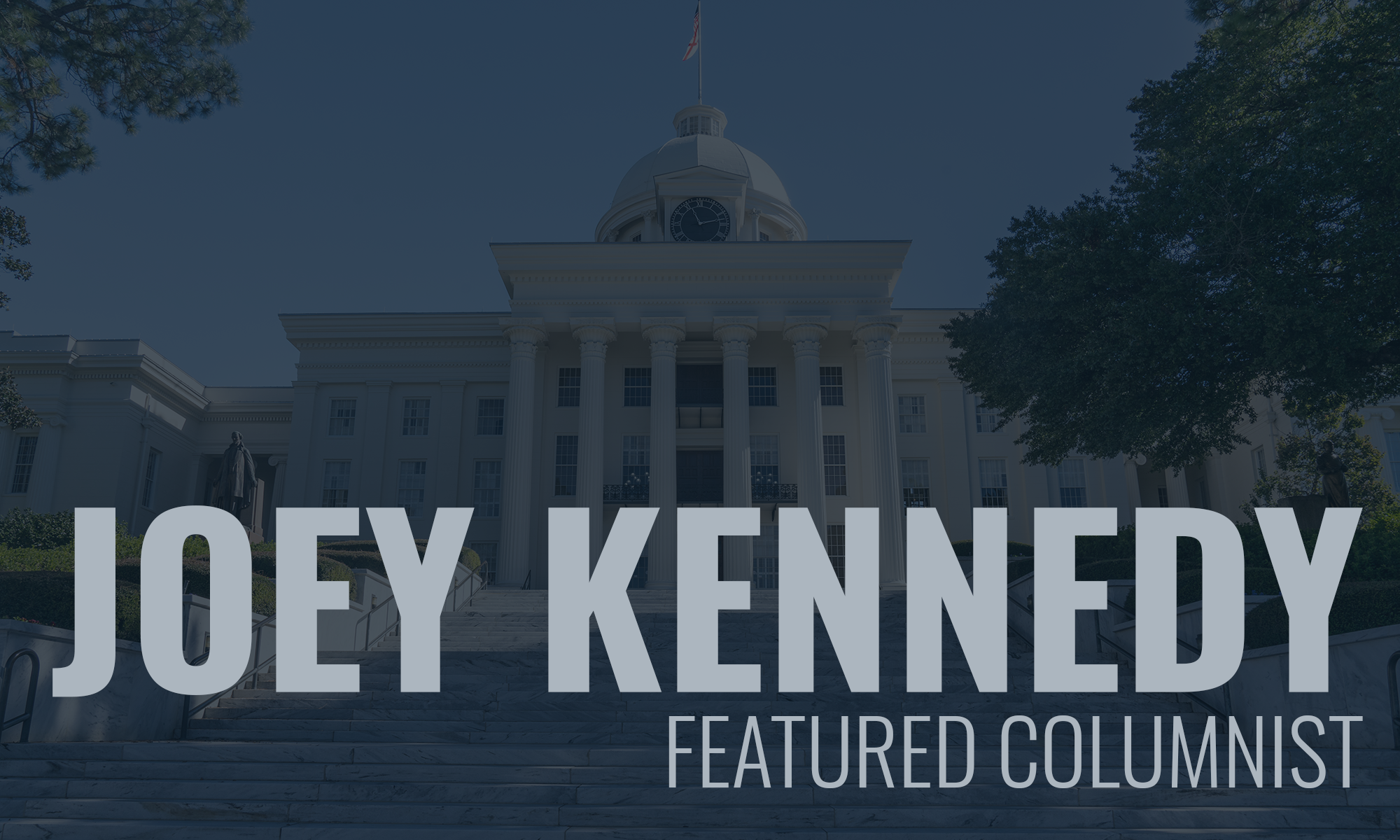 I grew up with hurricanes. For my first 11 years, my parents and I lived on the Texas Gulf Coast, near Beaumont. My father was transferred by the company he worked for, Texas Gulf Sulfur, to deep South Louisiana in 1967. We lived in Houma, in Terrebonne Parish, but Dad worked near Larose, in Lafourche Parish.
Hurricanes were regular events in Southeastern Texas and South Louisiana. Still are, but in much more frequent numbers. And Alabama gets clobbered every so often, most recently yesterday and today. Sally made landfall near Gulf Shores, and you can be assured the damage will be extensive, especially from flooding.
Flooding was a big factor in Texas hurricanes too, when I lived there. Hurricane Carla, in 1961, devastated High Island, not far from our home. Flooding was widespread. Carla was a Category 4 storm. But notably, that September, Carla was only the third named storm of the hurricane season.
This year, we're running out of names. Striking Alabama this week, only a few days after Carla struck Southeastern Texas in 1961, Sally is toward the end of the hurricane alphabet. The National Hurricane Center and World Meteorological Organization are literally running out of names for storms this year.
Earlier this week, and maybe still, there were five named storms in the Atlantic. This is only the second time on record that five named storms are in the Atlantic at the same time. And they're using up the Alphabet. The first time this happened was 1971, at a time when humans were first becoming aware of climate warming.
Little do we know, that before Sally decided to squat on Alabama, Hurricane Paulette made landfall in Bermuda on early Monday morning. There are so many hurricanes around, we can't even keep up with them.
They're like Republican scandals.
Probably more than any other indicator, hurricanes tell the story of climate change, the very real climate change that Donald Trump and many Republicans deny or call a hoax.
Like the COVID-19 Pandemic. Like so many events that Trump and Trump Republicans can't (or won't) believe. Like the corruption that permeates the Trump administration. Like the wildfires destroying the far West Coast states.
That's not climate change, claims Trump. It's because California won't sweep the forests. I call BS. Even on California being responsible for sweeping. Most of the forestland in California is federal land. Most of the burning areas are on or near federal trees. Yet, the state of California spends more money on forest management than the federal government, which owns most of the land. That's the truth. No hoax.
Trump should order secret federal teams of ICE forest sweepers to do their jobs.
The hoax from Republicans and the Trump administration is that crazy antifa hit squads are invading the West Coast to reign terror on the populations there. National security experts continue to assert that white supremacists and nationalists are the most dangerous domestic terror threat. But Trump defends those radicals – "they are very fine people" — because they hold up some mysterious white heritage above all others. If Trump is anything, he's the whitest Angry White Man ever.
Climate change is real. The coronavirus pandemic exists. White nationalists are the most serious domestic terror threat in this country.
Black lives do matter.
Yet, once again and often, Trump shows the orange-hued emperor has no clothes. As Stormy Daniels has previously said, that is not a good look.