Famed singer Kenny Rogers has died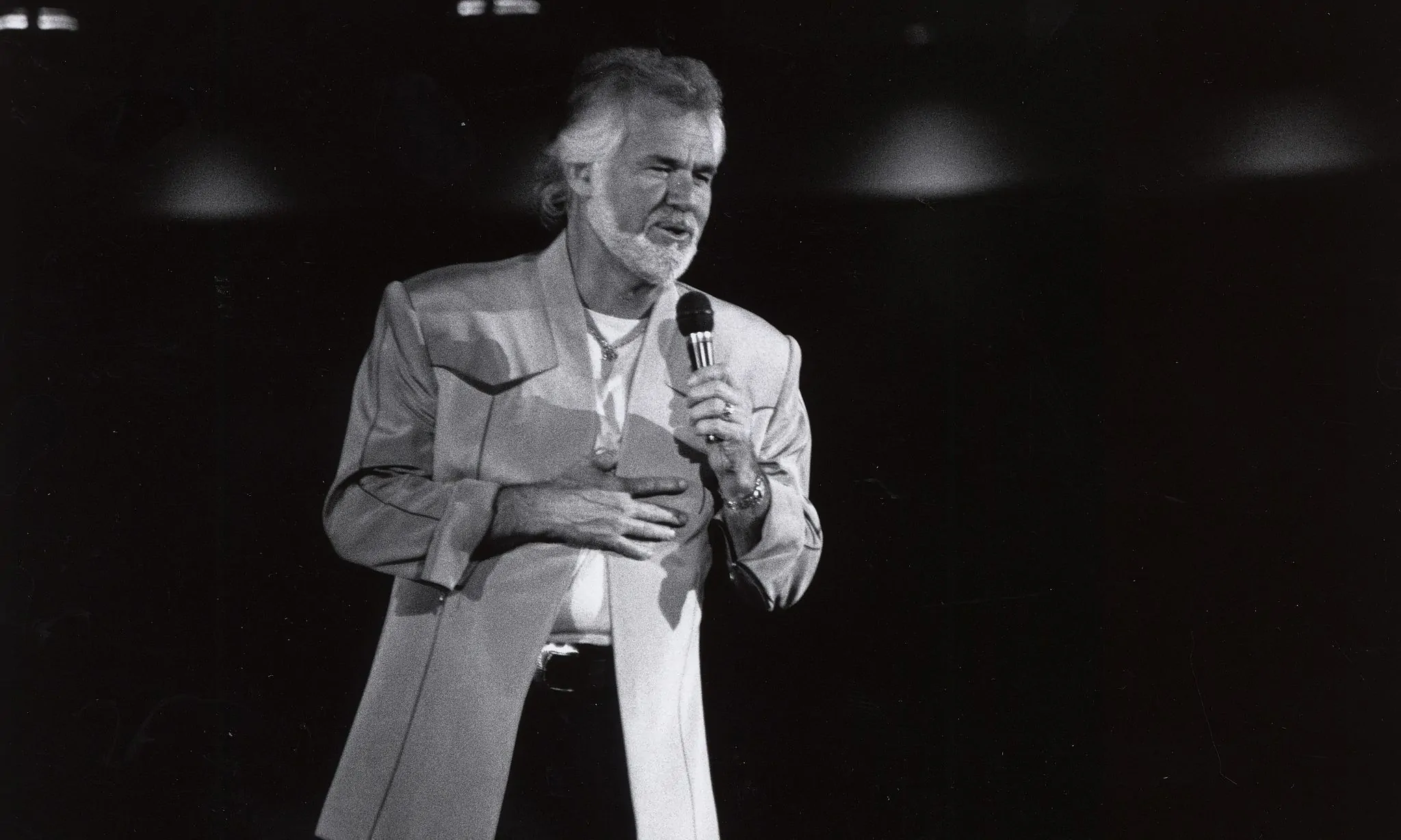 Famed singer, songwriter, actor, and businessman Kenneth Ray Rogers died Friday. He was 81. Rogers was elected to the County Music Hall of Fame in 2013.
Rogers is best known as a country music star; but his career ran the gamut from country to pop to an early career that included jazz, folk, and rock and roll. Rogers charted more than 120 hit singles across various music genres. He topped the country and pop album charts for more than 200 individual weeks in the United States alone and sold over 100 million records worldwide during his lifetime.
Rogers was born in Houston, Texas in 1938 the fourth child of eight. His father was a carpenter and his mother was a nurse's assistant.
Rogers began his recording career in the mid-1950s with the Houston-based group the Scholars. They released "The Poor Little Doggie". Rogers then released some solo recordings including 1958's "That Crazy Feeling." Rogers joined a group with the jazz singer Bobby Doyle. Rogers also worked as a producer, writer and session musician for other performers, including Mickey Gilley and Eddy Arnold.
In 1966 he became a member of the folk ensemble the New Christy Minstrels in which he played double bass and bass guitar as well as was a singer. In 1967, he and several members of the New Christy Minstrels left to found the group the First Edition. They recorded his first major hit, "Just Dropped In (To See What Condition My Condition Was In)", a psychedelic rock song which peaked at number five on the Billboard charts. Rogers gradually took on more of a leadership role in the group and he moved the group to more of country sound, including 1969's "Ruby, Don't Take Your Love to Town." The group was eventually renamed Kenny Rogers and the First Edition. The group had hits including: "Just Dropped In (To See What Condition My Condition Was In)," "But You Know I Love You", "Tell It All, Brother", "Reuben James", and "Something's Burning".
First Edition disbanded in 1976, and Rogers launched his solo career that bridged pop and country. Some of his early top singles included: "Love Lifted Me", "While the Feeling's Good", "Runaway Girl," "Laura (What's He Got That I Ain't Got)."
He scored a major hit with the single "Lucille" in 1977. It reached number one on the pop charts in 12 countries, selling over five million copies, and establishing Rogers as a superstar. More success followed, including the multi-platinum selling album The Gambler and another international Number 1 single, "Coward of the County."
In the late 1970s, Rogers teamed up with close friend and Country Music legend Dottie West for a series of albums and duets. The duo won two gold records, two CMA Awards, an ACM nomination, two Grammy nominations and 1 Music City News Award for their two hit albums Every Time Two Fools Collide (No. 1) and Classics (No. 3). Their hits together "Every Time Two Fools Collide", "Anyone Who Isn't Me Tonight", "What Are We Doin' in Love", "All I Ever Need Is You", and "Till I Can Make It On My Own." West was killed in a car accident in 1991 at age 58. In 1995 he starred as himself, alongside Michele Lee as West, in the CBS biographical film Big Dreams and Broken Hearts: The Dottie West Story.
In 1980, he recorded as a duet with Kim Carnes, "Don't Fall in Love with a Dreamer" and a duet with Lynda Carter "You and Me" in her television music special. He also partnered with Alabama legend Lionel Ritchie who wrote and produced Rogers' No. 1 hit "Lady". Richie also went on to produce Rogers' 1981 album Share Your Love. Ritchie and Michael Jackson sang backup on Rogers' hit "Goin back to Alabama."
His first Christmas album was also released that same year. In 1982, Rogers released the album Love Will Turn You Around. The country music chart topping title song was the theme song of Rogers' 1982 film Six Pack. In 1983, Rogers recorded "We've Got Tonight", a duet with Sheena Easton.
Rogers work with Barry Gibb of the Bee Gees who produced his 1983 hit album Eyes That See in the Dark, featuring "Islands in the Stream", a duet with Dolly Parton. Rogers reunite with Parton in 1984 for a holiday album, Once Upon a Christmas and TV special Kenny & Dolly: A Christmas to Remember (which resulted in a popular video of "Christmas Without You"), as well as a 1985 duet "Real Love." The two collaborated on occasional projects for years, including a 2013 duet single "You Can't Make Old Friends."
Rogers album What About Me? Featured the title track—a trio performance with James Ingram and Kim Carnes—was nominated for a Grammy Award; the single "Crazy" also topped the country charts. Rogers 1985 album The Heart of the Matter was another success. Hits including "Twenty Years Ago", "Morning Desire", "Tomb of the Unknown Love", followed. In 1985 Rogers was one of the 45 artists who recorded the worldwide charity song "We Are the World" to support hunger victims in Africa. That was recorded at Rogers studio in Los Angeles.
In 1988, Rogers won a Grammy Award for "Best Country Collaboration with Vocals" with Ronnie Milsap—"Make No Mistake, She's Mine". Rogers recorded "The Factory" and "Crazy In Love", "If You Want To Find Love", and "The Greatest". His second Christmas album, titled Christmas in America, was released in 1989 for Reprise Records. From 1991–94, Rogers hosted The Real West on A&E, with reruns playing on The History Channel since 1995.
Rogers co-owned and headlined Branson, Missouri's 4,000 seat Grand Palace Theatre. In 1994, Rogers released his "dream" album titled Timepiece consisted of 1930s/1940s jazz standards, the type of music he had performed in his early days with Bobby Doyle. In 1996, Rogers released an album Vote For Love where the public requested their favorite love songs and Rogers performed the songs. Several of his own hits were in the final version.
In 1999, Rogers scored with the single "The Greatest". In 1999, Rogers also produced a song, "We've Got It All", specifically for the series finale of the ABC show Home Improvement. In 2000 he topped the country charts at age 61 with the single "Buy Me a Rose.". Rogers released a new album, Water & Bridges, in March 2006. "I Can't Unlove You" peaked at No. 17 on the country charts.
On April 10, 2010, a TV special was taped, Kenny Rogers: The First 50 Years. Dolly Parton and Lionel Richie were among those set to perform with Rogers during a show celebrating his contribution to country, blues and pop music. In 2013, Rogers recorded a new album with the name You Can't Make Old Friends. Rogers recorded 65 albums and sold over 165 million records. Rogers' final concert in Nashville took place on October 25, 2017, at the Bridgestone Arena.
Rogers was also a successful actor. His 1982 he placed a racecar driver in the movie Six Pack. That movie took in more than $20 million at the box office. He starred in several made-for-TV movies such as The Gambler series, Christmas in America, and Coward of the County.
Rogers was married five times and had five children. His fifth marriage was to Wanda Miller on June 1, 1997. They had twin sons and were married for 22 years until his death.
Several artists made their big break in the business opening for Kenny Rogers including Garth Brooks and Montgomery's Donica Knight.
"Anybody that grew up in the era that I grew up in, Kenny Rogers was a pop artist," Brooks told Billboard Magazine. "Kenny would tell you if he stood in front of a country crowd, he felt so pop, and if he stood in front of a pop crowd, he felt so country. It wasn't like Kenny Rogers was one of my heroes. But giving the [opening slot] in the northeast to somebody in a cowboy hat was an opportunity that [Brooks' manager] Bob Doyle said, "You do not want to miss. There's no other way you're going to get up there."
"Kenny Rogers, by working with him, became one of my heroes," Brooks said. "Just watching how he treated his band, his guys, everybody, they'd all been with him for 100 years. It was like, "This is how you do it." I'm really, really thankful that Bob was smart enough to tell me to get on that tour. Then when it came time for entertaining, he was amazing." "Off the road, he was always with his band and crew. They'd play basketball. They'd do everything. That strengthening, that treating it like a sports team and having team dinners and stuff was great. We have at least one, maybe two guys, off that tour with us because they were such high-quality people."
"I just enjoyed how honest he was," Brooks said. "He wasn't a fake person. Who you saw on the stage was who you saw in sweats offstage." "There was no way you could be around him and not learn something. He was one of the most successful artists on the planet. If you want to do record sales, look at "The Gambler" and go, "Oh, okay, you can sell that many?" Because I think that sold something stupid like 13 or 14 million. It sure showed all of us that country artists can do this as well."
Country music fan and Alabama Music Hall of Fame Board member Perry O. Hooper Jr. issued a statement on Rogers' passing.
"While it is a somber day for American music, and me personally, we all can rejoice in Kenny's 20 Number 1 hits, three Grammys and his 60 years of touring," Hooper said.
Hooper saw Rogers perform for the first time when Rogers was the lead singer for First Edition.
"I had the opportunity to watch them perform live their big number 1 hit 'I Just dropped in to see what condition my condition was in.' at Montgomery's Garrett Coliseum," Hooper said. "Little did I know at the time that I was watching live a performer who would become an American icon."
"It's Ironic that some of his biggest hits were duets performed with legends such as Alabama Music Hall of Fame member Lionel Richie, Dollie Parton, Shenna Easton, and Ronnie Milsap," Hooper continued. "He partnered for two years with country music star Dottie West whose show I was fortunate to catch once again at Garrett Coliseum."
"In 2016 a year before he stopped touring, I was able to meet him," Hooper said. "My friend Donica Knight was the opening act for his performance at Montgomery's MPAC Theater and I met him backstage. He could not have been more gracious and down to earth He showed genuine interest in Donica's career."
"'You got to know when to hold them and know when to fold them' Will go down as one of the most quoted lines in music history," Hooper said. "He was one of the rare performers that was a success in three separate genres of music. Folk, Rock and Country. He may be gone but he will never be forgotten."
Prisoners quarantined at formerly closed prison kept in unconstitutional conditions, groups say
Conditions are so bad that inmates have been forced to urinate and defacate on themselves because restrooms are not accessible, the complaint alleges.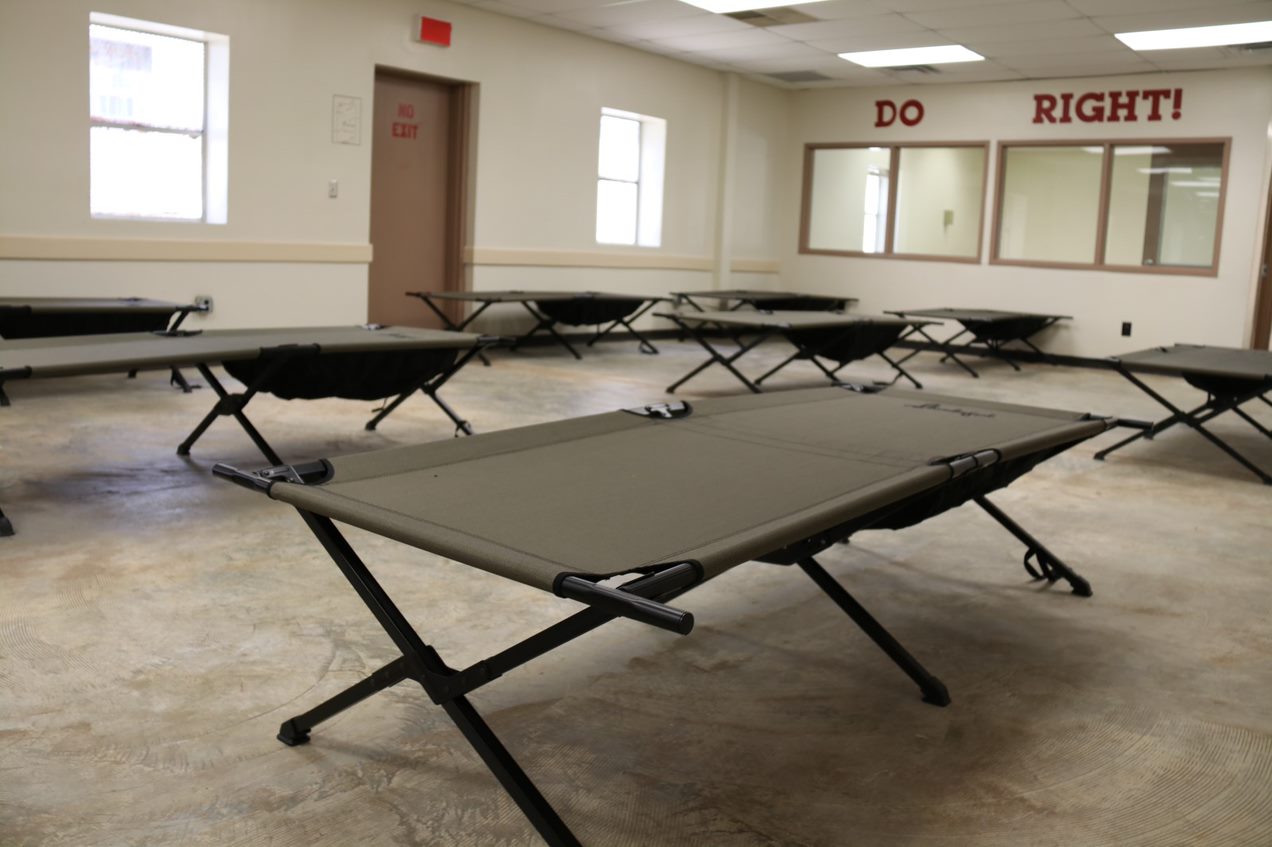 The Alabama Department of Corrections is violating the constitutional rights of inmates being quarantined in deplorable conditions in the previously decommissioned Draper prison, several civil rights groups wrote in a letter to the state's prison commissioner.
The ACLU of Alabama, the Southern Center for Human Rights, Alabama Appleseed and other groups in a letter to Alabama Department of Corrections Commissioner Jeff Dunn on Thursday detail those conditions, which include no indoor toilets or running water, repeated power outages, deprivation of regular showers and the requirement of incarcerated men to urinate in "styrofoam cups and plastic water" bottles.
"These conditions fail to meet the most basic constitutional standards and present a substantial risk of serious harm to people already suffering from a potentially fatal disease," the letter reads. "We therefore request that you immediately cease using Draper to house and/or quarantine COVID-19 patients, and instead house them in medically appropriate settings in accordance with Eighth Amendment standards."
The groups note that Draper was closed after the U.S. Department of Justice, during its investigation of violence in Alabama prisons, noted Draper as exceptionally "dangerous and unsanitary" with "open sewage" near the entrance, rat and maggot infestations and "standing sewage water on the floors."
In October 2017, the Justice Department informed ADOC of the department's shock at the state of the facility and a month later ADOC's engineer concluded that Draper was "no longer suitable to house inmates, or to be used as a correctional facility," the letter states.
ADOC reopened a portion of Draper earlier this year to house incoming inmates from county jails being quarantined amid the COVID-19 pandemic, but the civil rights groups note in the letter that ADOC failed to indicate plans to also use a classroom without bathrooms, running water or adequate medical care at Draper to house COVID-19 patients from other state prisons.
The groups allege in the letter that approximately 15 cots are located in the approximately 500 square feet former classroom, where at any given time between 5 and 15 inmates are being kept. The only restroom facilities the men can use are portable bathrooms outside, and the men have to "bang on the classroom windows to get officers' attention."
"Though officers sometimes escort the men when asked, they decline at other times and fail to maintain a schedule; thus, the men do not have access to bathroom facilities when needed," the letter reads, adding that the men aren't allowed to use the outdoor restrooms between 10 p.m. and 6 a.m.
"We have further reason to believe that one man was permitted to use the bathroom only three times during a 13-day quarantine. Another man was not taken to the bathroom until his third day at Draper, while another was forced to urinate on himself on multiple occasions after being denied bathroom access," according to the letter. "One man suffering from diarrhea was forced to wait hours to use the restroom to defecate. Many others could only relieve themselves into styrofoam cups, plastic bottles, portable urinal containers, or trash cans."
"They had to hold onto urine-filled bottles for hours at a time until they were allowed to leave the classroom to empty them. It is also our understanding that some men held in these conditions did not receive bottles at all; correctional officers simply told these men that they were 'out of luck,'" the letter continues.
The letter also details instances of alleged inadequate medical care, including a man who was sent to a local hospital with heart attack symptoms after not receiving his heart medication for several days.
The groups are also unaware of any Inmates leaving Draper who were tested for COVID-19 before being returned to Elmore and Staton prisons, the letter also states.
"We also have reason to believe that many of the symptomatic men at Staton and Elmore have not reported their symptoms to prison staff for fear of being held at Draper in the deplorable conditions described above," the letter continues.
APR has learned from several sources in recent weeks, who asked not to be identified because they have loved ones in Alabama prisons and are fearful of retributions for speaking out, that many inmates who have symptoms of COVID-19 aren't reporting those symptoms to prison staff for fear of being quarantined. Those family members are concerned that the disease is spreading much more broadly in Alabama prisons than is known as a result, putting their loved ones at greater risk of contracting the deadly disease.
Many of the concerns expressed in the letter were first reported by AL.com reported on Sept. 13, which found that access to medical care in Draper is limited and the conditions unsanitary.
In a response to AL.com's questions for that article, an ADOC spokeswoman wrote that inmates at Draper have access to "medical and mental health care, telephones, law library, mail services, and showers."
"Please remember — Inmates remanded to our custody have been convicted of a crime and handed a sentence to serve time as determined by a court. The unfortunate reality is that he or she, as a result of the crime committed and subsequent conviction, loses his or her freedoms," ADOC said in the responses.
"This response is unacceptable as a matter of principle, and inadequate as a matter of law," the letter from the civil rights group states.
"As ADOC knows, the fact of a criminal conviction does not strip incarcerated people of their rights under the Eighth Amendment, nor does it relieve ADOC of its constitutional obligations to the people in its custody, which are to provide them with 'humane conditions of confinement,' 'adequate food, clothing, shelter, and medical care,' and 'reasonable safety,'" the letter continues.
On Sept. 16, ADOC reported that there have been 403 confirmed COVID-19 cases among inmates, 21 deaths of inmates after testing positive for COVID-19, and 375 cases among prison staff. Two prison workers have died from COVID-19, ADOC previously said.
As of Sept. 14, there had been 1,954 inmate tests for coronavirus, out of the approximately 22,000 state inmates, according to ADOC.
ADOC on Sept. 16 said that on Thursday the department was to begin rolling out a plan to provide free COVID-19 tests to ADOC staff and contracted healthcare staff using fixed and mobile testing sites.
"In addition, we will test all inmates in facilities that house large numbers of inmates with high risk factors as an enhancement to our current testing protocols," ADOC said in a press release.