Jerry Carl "upset" that Hightower is still running ads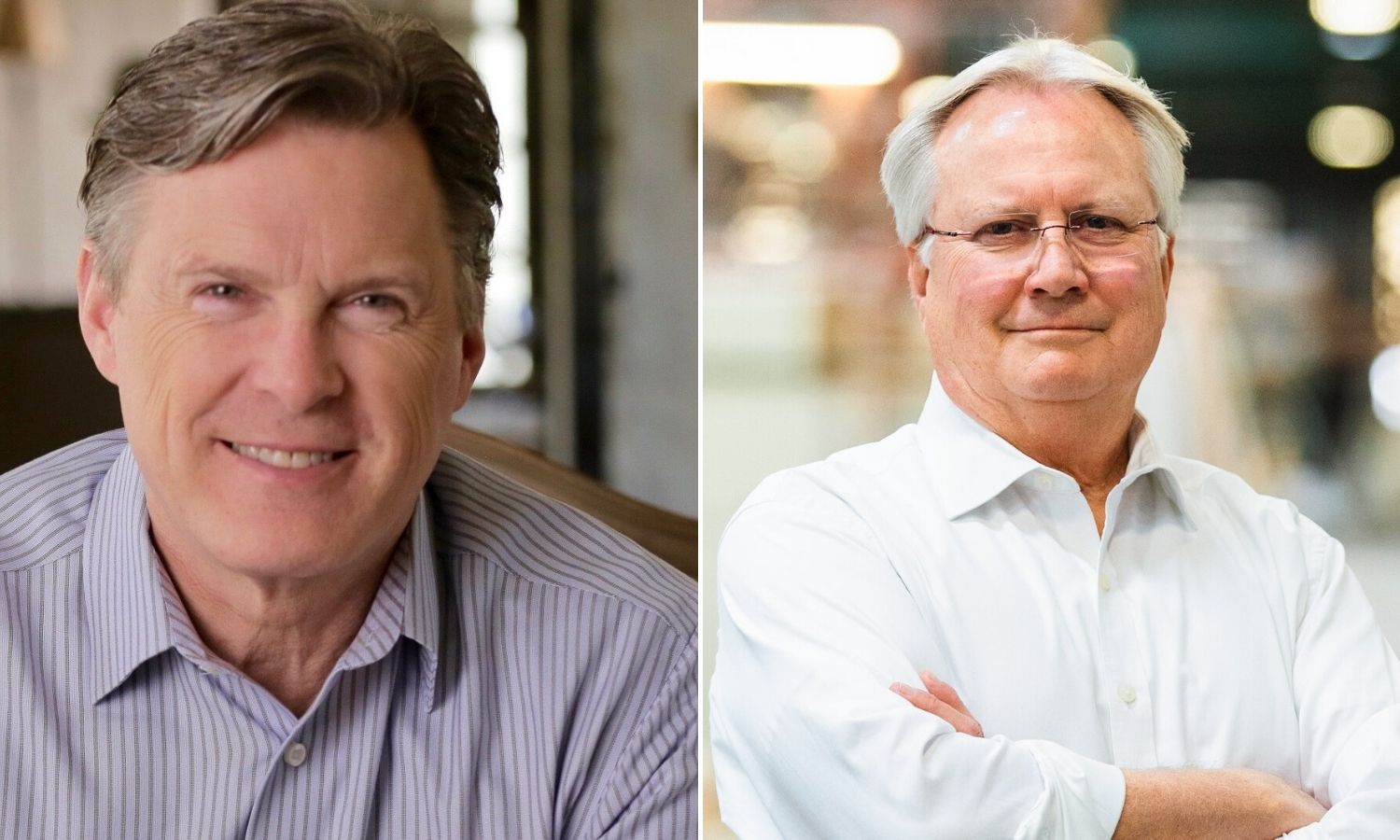 Jerry Carl, a Republican candidate for U.S. Congress in Alabama's 1st Congressional District, has said he is suspending advertising due to the COVID-19 crisis.
COVID-19 is an often fatal illness caused by a novel coronavirus first identified in Wuhan City China late in 2019. Carl called on his Republican primary opponent former State Senator Bill Hightower to do the same.
"With the spread of COVID-19 (Coronavirus) throughout Alabama and the uncertainty of the March 31st election now up in the air, I am suspending all paid advertising for my campaign," Carl said. "I urge Bill Hightower and outside groups supporting or opposing either candidate to put politics aside and do the same at this delicate time. Although this is an important election, focusing on the health and safety of our friends, family, and neighbors is of the utmost importance. There will be a proper time to resume campaign advertising in the future, but for now, we need to focus on mitigating the effects of this virus in our communities and throughout our great nation."
Following that statement, Alabama Gov. Kay Ivey moved the primary runoffs back to July 14.
After Hightower and his supporting groups did not pull the ads, Carl chastised Hightower over not following Carl's example.
"Yesterday, our campaign urged Bill Hightower and all other groups supporting candidates in this race to immediately suspend all paid campaign advertising so that the public can focus on the health and safety of their friends and families," Carl said. "Since that time, the City of Mobile, as well as Mobile County, have declared states of emergency. And, our election on March 31st is in limbo as state officials are working through whether or not to postpone the runoff election. Restaurants are being forced to shut down. Schools are canceled. And our workers are being asked to stay home."
"Shamefully, Bill Hightower has decided to continue his deceitful television commercials that are nothing more than lies," Carl continued. Apparently, he would rather put himself above the health of our community. At a time when our country must come together, Bill Hightower is continuing to tear our country apart."
"Bill, it's time to put politics aside and hit pause on the campaign," Carl added. "There will be a time and place for politics, but right now, it's time to help our neighbors. I call on Bill Hightower's campaign to immediately end all paid advertising that is still running on television and focus on what's important right now – helping our community through this pandemic."
As of press time, Alabama has 157 confirmed cases of COVID-19. Jefferson County has 71 cases, Shelby 17, Madison 16, Lee 16, Tuscaloosa 7, Elmore 6, St. Clair 3, Montgomery 3, Cullman 2, Lauderdale 2, Baldwin 2, Mobile 2, and Chambers 2. Jackson, Calhoun, Walker, Talladega, Limestone, Washington, Marion, and Lamar Counties all have 1 confirmed case. There are still no official deaths; but there are reports of deaths where COVID-19 is suspected of having playing a role.
Mapping COVID-19 in Alabama
Our interactive maps and charts will help you follow the situation. Click here.
The winner of the Republican primary runoff will face the winner of the Democratic primary runoff on November 3.
Sewell votes in favor of National Apprenticeship Act
The bill would invest more than $3.5 billion to create nearly one million new apprenticeship opportunities.
Congresswoman Terri Sewell, D-Alabama, last week voted in favor of the National Apprenticeship Act, legislation to reauthorize the National Apprenticeship Act for the first time since its enactment in 1937.
The new National Apprenticeship Act will create one million new apprenticeship opportunities over the next five years. Registered apprenticeships provide workers with paid, on-the-job training, and are the nation's most successful federal workforce training program.
"As a long-time supporter of expanding registered apprenticeships, I am thrilled to support today's legislation to provide 1 million new apprenticeship opportunities over five years," Sewell said. "Our Nation is facing the worst economic downturn since the Great Depression and estimates show that more than 7 million of the pandemic's job losses will be permanent. We need bold investments like those in the National Apprenticeship Act to accelerate the economy and help get the American people back to work in stable, good-paying jobs of the future."
The bill invests more than $3.5 billion over the next five years.
The act establishes a $400 million grant program to support the expansion of apprenticeship opportunities, including pre-apprenticeships and youth apprenticeships, which will increase $100 million annually to reach $800 million by 2025.
The legislation also codifies and streamlines standards for registered apprenticeship, youth apprenticeship and pre-apprenticeship programs to make it easier for both apprentices and employers to participate in high-quality apprenticeships and codifies the Department of Labor's Office of Apprenticeship.
It directs the office to convene industry leaders, labor organizations, educators and others to expand apprenticeships into new occupations and sectors.
Supporters say the bill could yield $10.6 billion in net benefits to U.S. taxpayers in the form of increased tax revenue and decreased spending on public-assistance programs and unemployment insurance, and that nothing is more effective at breaking the cycle of poverty than a well-paying full-time job.
Sewell is about to enter her sixth term representing Alabama's 7th Congressional District.