Secretary of state reminds Alabamians they can vote absentee
Alabama Secretary of State John Merrill on Monday reminded Alabamians they can vote by absentee ballot following the postponement of the March 31 primary runoff election to July 14 amid the COVID-19 outbreak. 
"Amid coronavirus concerns, it is important to remember that Alabamians who are concerned about contracting or spreading an illness have the opportunity to avoid the polls on Election Day by casting an absentee ballot," Merrill said in a press release Monday. "Alabamians can access the application online or by visiting or calling their local Absentee Election Manager's office."
Voters can request an absentee ballot application by calling the Secretary of State's office at 334-242-7210. 
"Any qualified voter who determines it is impossible or unreasonable to vote at their polling place shall be eligible to check the box on the absentee ballot application that is most applicable to that individual," the Secretary of State's office said. "State law allows the Secretary of State to issue absentee voting guidance during declared states of emergency, allowing Secretary Merrill to encourage voters to check the box which reads as follows (in the case none of the boxes are appropriate):
"I have a physical illness or infirmity which prevents my attendance at the polls. [ID REQUIRED]"
For the July 14 runoff, the deadline to register to vote is Monday, June 29. The deadline to submit an absentee ballot application is Thursday, July 9. The deadline to return an absentee ballot to the Absentee Election Manager is the close of business Monday, July 13. And the last day to postmark an absentee ballot is Monday, July 13.
Voters who are eligible to vote pursuant to the Uniformed and Overseas Absentee Voting Act will have until Tuesday, July 14 to postmark an absentee ballot.
"We have worked to provide safe, secure, and free elections for the people of Alabama through offering an extended absentee voting period for the upcoming Primary Runoff Election, and we will continue to see that Alabamians have the opportunity to participate in the electoral process in a way that does not affect their health or well-being," Merrill said. 
To learn more about testing locations and options related to the coronavirus, please call 1-888-264-2256 or visit CDC.gov.
Print this piece
Alabama may need 2,500 more ventilators. It's having to compete to get them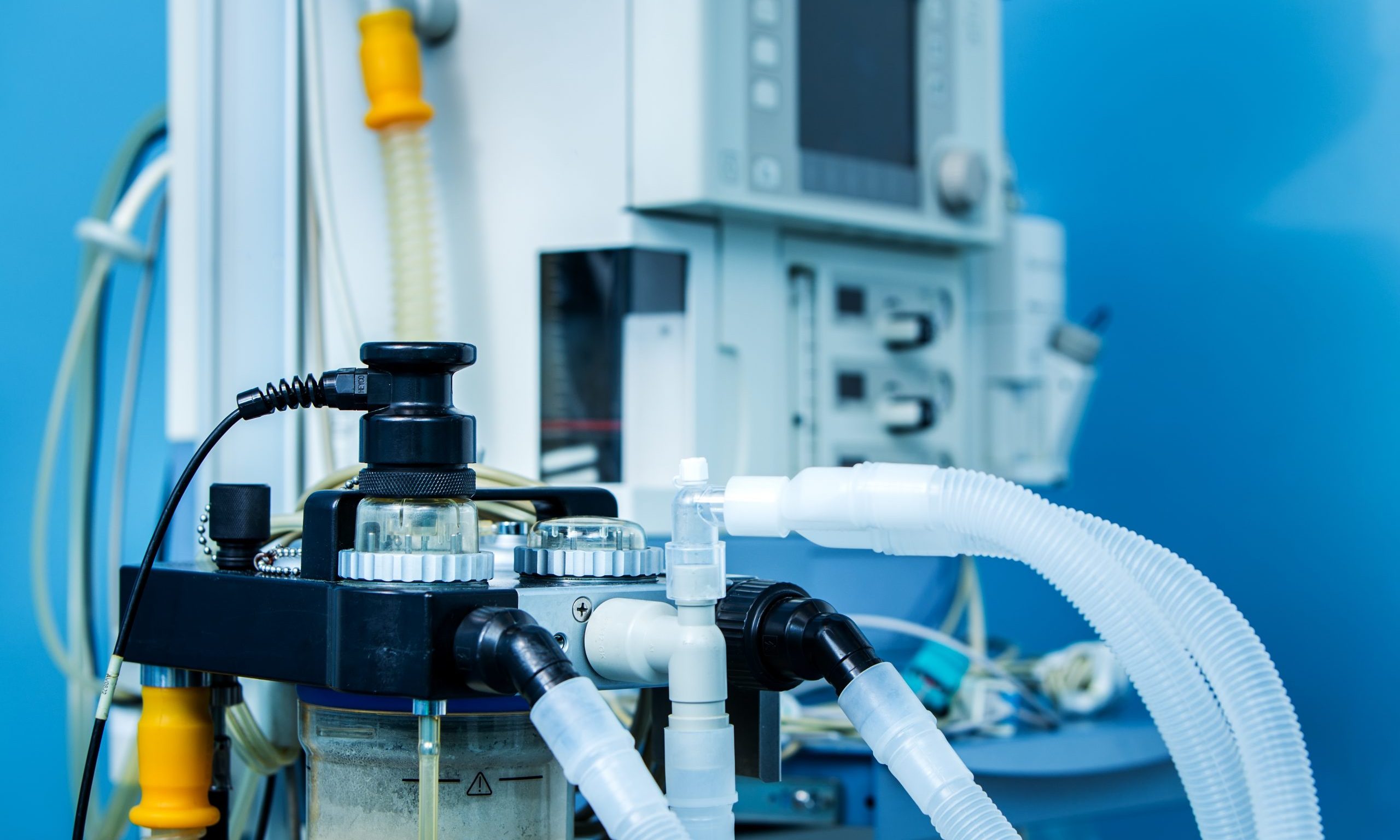 Alabama may need 2,000 more ventilators than it has, and it's being forced to compete with other states to get them on the private market.
State Health Officer Dr. Scott Harris said Friday that the Alabama Department of Public Health is attempting to source its own ventilators as a number of hospitals in the state are already struggling and asking for more.
The state requested 500 ventilators from the federal government through the Department of Health and Human Services and the national strategic stockpile. It asked for 200 of them to be delivered urgently.
"HHS has indicated that they're not going to fulfill that anytime soon because they're still taking care of places like New York City," Harris said in an interview with APR.
When Alabama nears an expected surge — say 72 hours before hospitals are expected to be overwhelmed with patients requiring life support — they may be able to make the extra ventilators available.
So Alabama, like a number of states, is being forced to try to source ventilators on its own through the private market, where hundreds of hospitals, all the other states and other countries are trying to do the same.
Harris said he signed a purchase order Thursday for 250 more ventilators.
"We're waiting to see, and then there are others that we're waiting to hear from," Harris told APR. "We're doing our best to try to source these in any way that we can."
"We're attempting to source those ourselves, but as you know, all the states are looking to source their own and in some measure competing with each other," he said a press conference Friday evening when Gov. Kay Ivey announced a shelter in place order.
Alabama Sen. Doug Jones said Thursday that Alabama will likely make additional requests, but there are only 10,000 ventilators in the national stockpile and in the U.S. Department of Defense surplus. And with every other state in the country also requesting these supplies, the federal government has said that states should not rely on the national stockpile to bolster their ventilator capacity.
By Friday, nearly 1,500 people were confirmed positive with the virus. At least 38 have died. Dire models from the Institute for Health Metrics and Evaluation at the University of Washington — models that influenced the state's decision to issue a stay-at-home order — project that by mid-April, Alabama could have a massive shortage of ventilators and hospital beds.
"The timeline I think makes sense and the time when we're expected to have a surge is the part that was most useful to us," Harris said. "We've been trying very hard to get an order in place with regards to this surge that we expect to happen."
The model estimates that Alabama could have a shortage of 20,000 hospital beds, 3,900 intensive care beds and more than 2,000 ventilators.
At least 3,500 ventilators would be needed at the peak of the COVID-19 outbreak in mid-April, according to the IHME model. Last month, Alabama Hospital Association President Donald Williamson said the state has a surge capacity of about 800.
The same model projects that about 5,500 people could die from COVID-19 in Alabama by August. However, the model is live and is regularly adjusted. Earlier this week, it suggested that 7,000 people could die by August.
Harris said the state, over the past couple of weeks, has added a few hundred additional ventilators to its capacity by converting anesthesia machines and veterinary ventilators for use on those infected with the coronavirus.
"Yet, even with adding all of those ventilators, going up by a few hundred units, which means to tell you that we're still using around the same percent of all of our ventilators even though the number [of ventilators] is going up," Harris said. "So we know that there are more patients on ventilators."
The state health officer said some hospitals in the state are already struggling but others are cooperating to share resources.
"They are really working hard to make sure that they have what they need, and we're trying very hard, along with the governor's office, to make sure that Alabama has enough inventory," Harris said.
Print this piece