45 COVID-19 cases hospitalized at UAB, 18 on ventilators
UPDATE: For a more recent look at UAB's hospitalization numbers, look at this page.
UPDATE: The Birmingham City Council on Tuesday afternoon passed Mayor Woodfin's shelter-in-place order. You can read the ordinance at the bottom of this story. Birmingham is the first city in the state to issue such an order to curb the spread of COVID-19.
---
Birmingham Mayor Randall Woodfin, speaking at a press conference Tuesday afternoon, said he would seek a shelter-in-place order for the city of Birmingham as the number of cases in the city and Jefferson County continues to rise.
The mayor said at least 45 people are currently hospitalized at UAB Medical Center in Birmingham. Dozens more are under observation, and at least 18 are on ventilators. UAB is the state's largest and most advanced hospital.
It is likely caring for patients from outside Jefferson County, but the hospital said it could not confirm where the patients are from.
By Tuesday morning, more than 200 cases were confirmed in the state of Alabama. Ninety of them are in Jefferson County. It's unclear if Jefferson County is more affected by the virus or if residents in the county have had access to more testing.
Dr. Sarah Nafziger, the co-chair of UAB's emergency management committee, confirmed the cases at UAB and said the hospital has experienced an "exponential increase" in patients seeking care in the last week.
"Evidence is overwhelming that Jefferson County, and beyond, is, and has been, experiencing rapid community spread of COVID-19," Nafziger said. "This is a dangerous situation that our community needs to take seriously. Everyone has an important responsibility right now to save lives."
Nafziger said the situation is "unprecedented." Her tone at the press conference was markedly solemn.
"It is known to us, as leaders of UAB Medicine, that we will have to make some very difficult decisions in the coming days and weeks," she said. "We ask for your cooperation, and we ask for your prayers for our health care workers as we face this unprecedented event."
"This is very different from 11 or 12 days ago," Woodfin said. "I think it's very important, at this time, for our city and community to take this seriously. The last few weeks have been unprecedented obstacles that we've faced."
Woodfin presented to the Birmingham City Council a shelter-in-place ordinance Tuesday morning. The council is expected to vote on the ordinance Tuesday afternoon.
"The city must take every reasonable effort to slow the spread of this virus," Woodfin said.
The ordinance would require city residents to stay at home when at all possible except when they must go out to get essentials like groceries, gas, medicine, health care or food. Residents will still be allowed to leave their homes for solitary outdoor activity.
"A shelter-in-place simply means stay at home," Woodfin said.
Services and deliveries will still be made.
"For those of us on the front lines of the pandemic, we urgently need the public's cooperation today," Nafziger. "If you can stay at home, stay at home."
The shelter-in-place, Woodfin said, does not conflict with the Jefferson County Department of Health's ordinance. It will allow Birmingham police to enforce the county's recommendation. So far, Jefferson County, and now Birmingham, have put in place the most expansive restrictions on their residents to try to curb the spread of the novel coronavirus.
"Today, we're simply asking you to remain apart, so that we can come back stronger than ever," Woodfin said. "I want to reassure you that we will be on the right side of history by making this decision."
The full order and its exceptions can be found below. More information is available here.
City of Birmingham Proposed… by Chip Brownlee on Scribd
Print this piece
Survey shows small businesses are concerned about lawsuits over COVID-19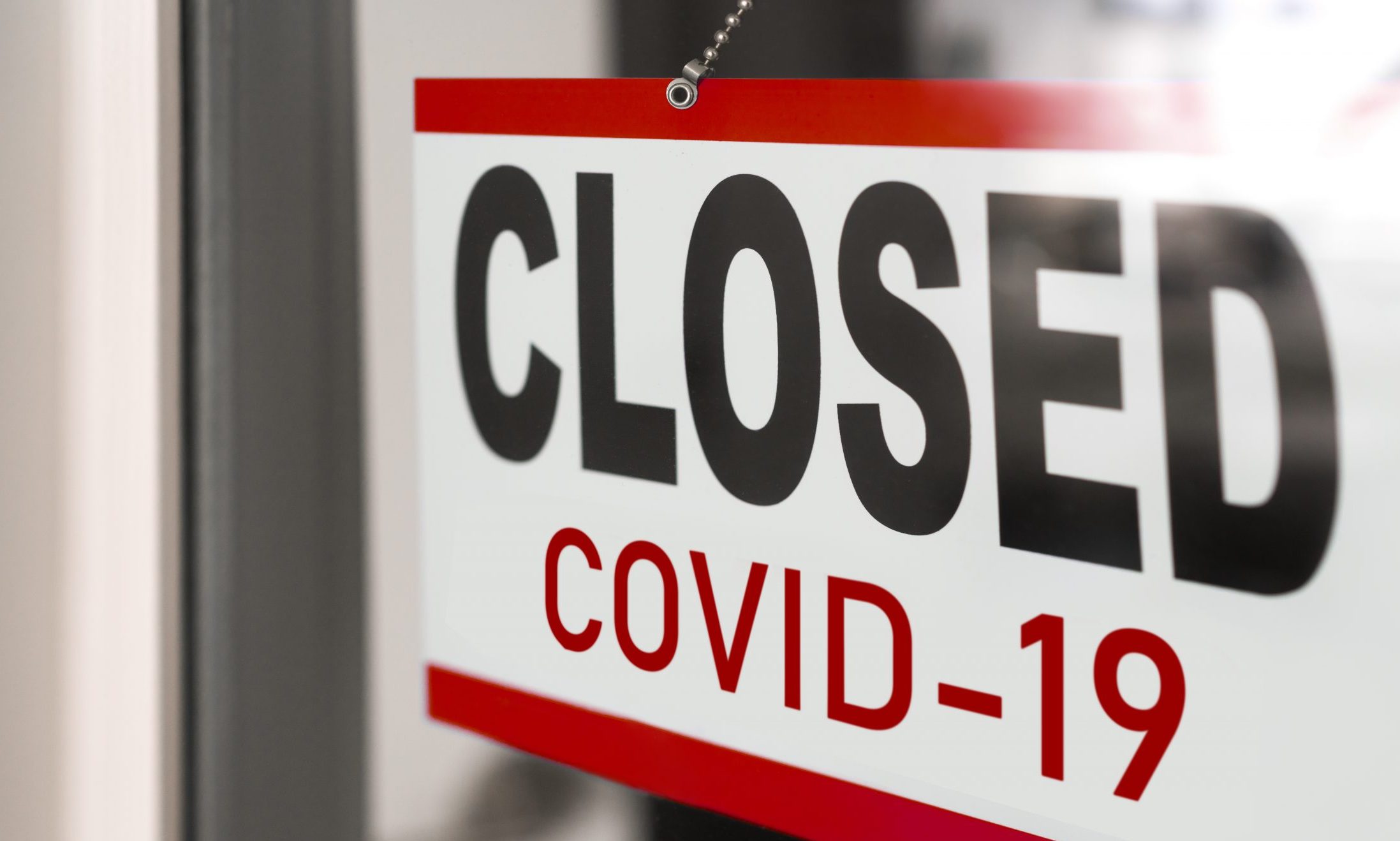 A majority of Alabama small business owners surveyed by the National Federation of Independent Business said that they are concerned about the possibility of lawsuits related to the COVID-19 outbreak, according to the NFIB.
Sixty-nine percent of owners who responded to the online survey say that they are very or moderately concerned about increased liability. Twenty-one percent say they're not too concerned, while just nine percent say they aren't concerned at all.
"Even in the best of times, small businesses are often the target of opportunists trying to make a buck by filing a frivolous lawsuit," NFIB State Director Rosemary Elebash said. "It's clear from the survey that Alabama small business owners are concerned about the potential for lawsuits to try to exploit the already devastating effects of the coronavirus."
"During the regular session of the legislature, Sen. Arthur Orr introduced a bill that would provide civil immunity for businesses, healthcare providers, churches, schools, and other organizations in connection with the novel coronavirus during a declared state of emergency," Elebash said.
"The reasonable measures provided in Senator Orr's bill would protect businesses struggling to keep their doors open from the risk and expense of lawsuits associated with COVID-19," Elebash said. "If the legislature is called back for a special session, Senator Orr's bill will be one of NFIB's top priorities."
The Senate wanted to address the Orr bill; but the leadership in the House of Representatives demanded that the legislature deal solely with the budgets, the school buildings bond issue, supplemental appropriations, and local legislation. The legislature left for spring break on March 12; but returned two weeks later on March 31 to a different world. Fears of contracting the virus turned the remainder of the 2020 legislative session into a much abbreviated limited affair more concerned with social distancing than passing legislation.
In other results, the survey respondents said: 70 percent say they're very or moderately concerned about getting customers back; 69 percent are concerned about managing the health and safety of their customers; 66% are concerned about managing the health and safety of employees; 69 percent are concerned with having to comply with new regulations related to the coronavirus; and 68 percent are concerned about finding an adequate supply of supplies such as hand sanitizer and disinfectant.
"This has been a challenging spring for Alabama's small businesses," Elebash said. "NFIB is committed to working closely with elected officials to develop strategies that allow more businesses to reopen fully so people can get back to work."
The Congressional Budget Office estimates that the U.S. economy lost $8 trillion in projected economic growth moving forward due to the COVID-19 crisis and the forced economic shutdowns to fight the spread of the virus and that is could take until 2030 for the economy to fully recover.
The federal government released the May jobs report and unemployment was 13.3 percent which is an unexpected improvement from April's 14.7 percent
Many businesses are still closed down by government order in states that are reopening more slowly than Alabama. Other businesses can not reopen economically due to social distancing guidelines in place limiting their occupancy and the liability issue only adds another fear that is holding some business owners back, further slowing the economic recovery.
The National Federation of Independent Business is the nation's leading small business advocacy organization. The NFIB was founded in 1943. 110,173 Americans have died from COVID-19.
To learn more visit their website: www.NFIB.com.
(Original reporting by the Wall Street Journal and CNBC contributed to this post.)
Print this piece