Rogers says Pelosi is putting politics ahead of American families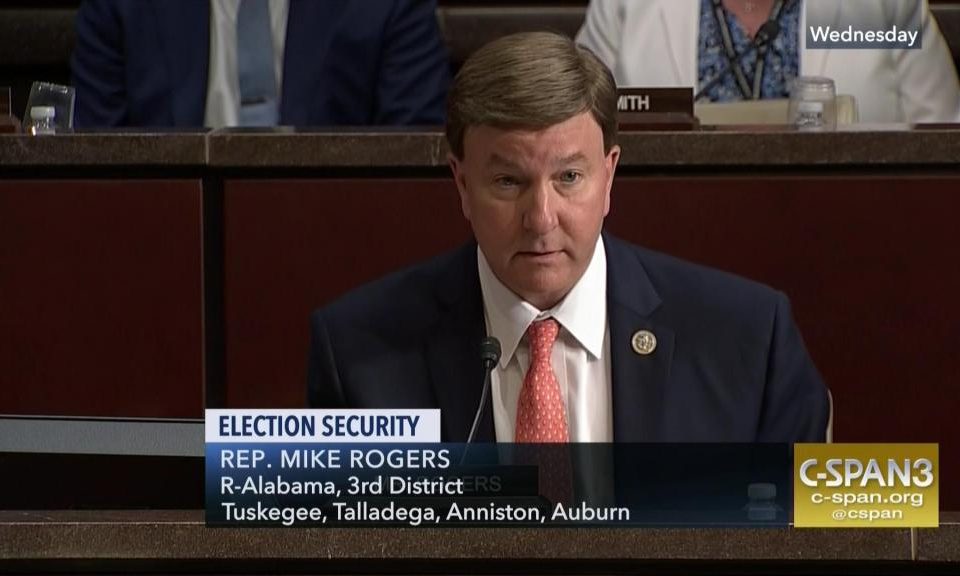 Congressman Mike Rogers, R-Saks, said Monday that Pelosi "is more obsessed with putting her extreme liberal political wish list together than helping American families."
Rogers made the comments after negotiations to help American families during the COVID-19 pandemic temporarily fell apart.
Speaker Nancy Pelosi, D-California, is insisting on introducing her own Democratic supported plan to attempt to stimulate the American economy, which has been devastated by the government-ordered shutdown to slow the spread of the coronavirus.
"Speaker Pelosi is more obsessed with putting her extreme liberal political wish list together than helping American families across our country who are struggling during this world crisis," Rogers said. "She is making socialist demands that have nothing to do with stopping this deadly virus and stemming economic harm to families. All Americans should be extremely disappointed in Speaker Pelosi and her liberal allies for putting petty politics ahead of doing the job they were elected to do.
"I hope we can quickly come up with a package to send families and small businesses some relief as soon as possible," Rogers added.
Congress has already passed two bills to promote fighting the virus and appropriated billions in dollars for that effort.
Democrats and Republicans alike want a federal stimulus bill to prop up the economy during the economic shutdown. Many businesses have either been shut down by the government or have seen their business dwindle. Some states have actually imposed lockdowns forbidding their own citizens from free movement.
On Monday, the Committee for Economic Development of The Conference Board sent letters to the President and the congressional leadership urging swift and bipartisan passage of a major federal stimulus program to help American workers and families cope with the COVID-19 crisis.
CED is a nonpartisan think tank whose membership comprises top-level business executives.
They called on policymakers to make the stimulus fast, flexible, proportionate to the potentially enormous economic threat, and targeted at those hardest hit in the crisis and at minimizing job loss, as outlined in an op-ed published today in the U.S. News & World Report.
"Our elected policymakers must act now with a response proportionate to the enormous economic threat, and remain constructively engaged," said Joseph Kasputys, Chairman & CEO of Economic Ventures and Co-chair of CED's Ad Hoc Committee on COVID-19.
CED recommends that the next round of federal stimulus should be: fast and sufficient in size and duration; flexible, given that we don't know how long the pandemic will last; targeted to the hardest service businesses, because many hourly workers and small-scale entrepreneurs have limited financial cushions on which to rest.
The CED sees an urgent and immediate need for fiscal stimulus programs that will replace compensation for workers who lose their jobs and provide credit support to help small businesses keep their doors open. The CED claims that the stimulus program must be the largest in U.S. history, even surpassing the response to the 2008 financial crisis.
"The sooner that clear signals are sent to affected businesses, their displaced workers, customers and lenders, and financial markets broadly, the sooner that confidence can be restored," said Bowman Cutter, Senior Fellow and Director of the Next American Economy Project at the Roosevelt Institute and Co-Chair of CED's Ad Hoc Committee on COVID-19. "Policymakers must remain vigilant and persist until the economy is solidly on the road to recovery."
The Committee for Economic Development is the Public Policy Center of The Conference Board that delivers well-researched analysis, and non-partisan, reasoned solutions in the nation's interest.
140 Americans died today from COVID-19 raising the total American dead officially to 553. 10,631 more Americans were diagnosed with COVID-19 on Monday raising the total to 43,714 cases in the U.S. Globally there are now 378,781 cases with 41,331 being diagnosed just today. 1875 persons died globally bringing the death toll from the global pandemic to 16.507.
Rogers serves as the Ranking Member of the Committee on Homeland Security and is a senior member of the House Armed Services Committee.
Print this piece
Brooks urges COVID-19 antibody tests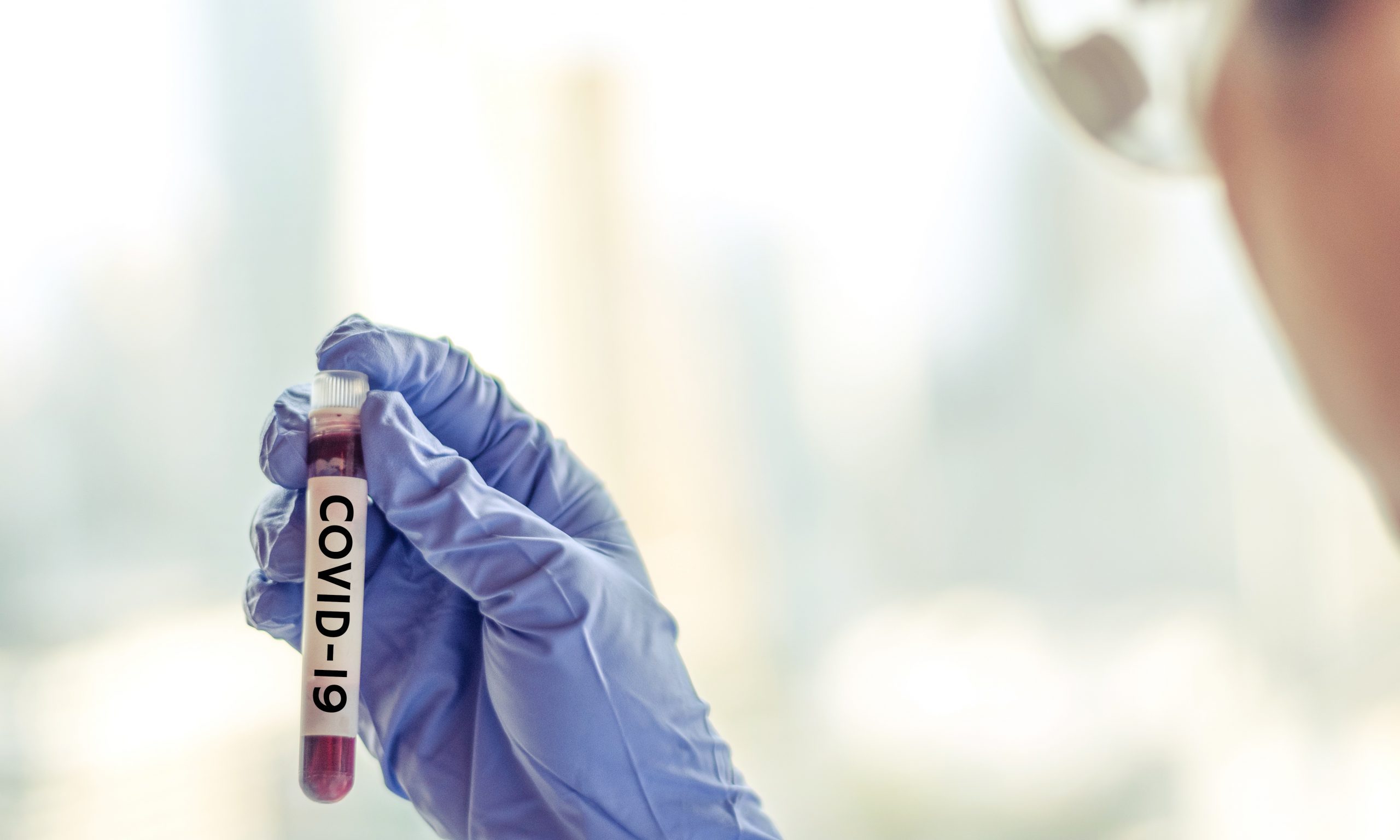 Congressman Mo Brooks joined a bipartisan letter to the Secretary of Health and Human Services as well as the Director of the Biomedical Advanced Research and Development Authority urging that HHS rapidly deploy COVID-19 antibody testing.
"Americans must work for the good of their families, our economy, and our country," Brooks said. "At the same time, America must minimize or eliminate COVID-19 health risks. Many Americans have beat COVID-19 with minimal or no adverse health effects. They did so with their own COVID-19 antibodies. COVID-19 antibody testing, followed by harvesting of COVID-19 antibodies and injection of them into sick patients, is a very promising, potential COVID-19 treatment and cure. As such, I encourage Secretary Azar and Director Bright to deploy these antibody tests rapidly and widely to help America's medical profession acquire another weapon in the fight against COVID-19."
Brooks joined Congressman Bill Foster, D-Illinois, and Congressman Ami Bera, D-California, in leading the bipartisan letter in support of their efforts to encourage innovation in COVID-19 testing, and urging them to rapidly deploy COVID-19 antibody tests that have met accuracy and safety standards as rapidly and widely as possible.
Simple antibody tests have been developed by U.S. companies and have been approved by the Food and Drug Administration. These serological tests detect the immune system's response to viral infections, including COVID-19.
These tests can identify people who have already acquired immunity to COVID-19, and who can safely re-enter the workforce, travel and return to normal life.
"It is imperative that the United States does not continue to be behind the curve on COVID-19 testing, including on the antibody testing that will be vital as we eventually restart the economy and which will take place only after a large fraction of the population is confident that they are immune to infection so that it is safe to work, travel, and return to normal life," Foster said. "It will be an unnecessary economic tragedy if our citizens remain cowering at home because we failed to provide them with the simple, inexpensive means of proving their immunity – the tests should be deployed as rapidly and widely as possible. This must be followed by the ability for individuals to reliably certify that they are immune to COVID-19 so that they can return to normal life – especially for workers in critical industries like healthcare and food."
"The reality of COVID-19 is that many Americans, especially the younger population, will have gotten the virus without them knowing because either their symptoms were too mild or because tests were not available at the time they got sick," said Congressman Bera, M.D. "Serological testing is an easy and quick method to check if Americans have acquired COVID-19 immunity. As a doctor and Member of Congress, I strongly urge the Administration to deploy these tests as rapidly and widely as possibly. Serological testing would allow for many Americans to safely re-enter the workforce, providing a boost to our economy."
The letter was signed by a bipartisan group of 113 Members of Congress.
"Restarting the economy after the coronavirus pandemic will take place only after a large fraction of the population is confident that they are immune to infection so that it is safe to work, travel, and return to normal life," the letter read. "This will happen when a proven vaccine is widely deployed, but this is likely more than a year away. In the meantime, much of our population, especially the young and minimally symptomatic, will have already acquired immunity to COVID-19, not through vaccination, but by getting infected and recovering. Most of those who recover will not be certain they had COVID-19, either because the symptoms were too mild, or because tests for the virus were unavailable at the time they were infected."
"Fortunately, a so-called serological test that detect the immune system's response to a viral infection, including to COVID-19, could provide such a reasonable assurance," the letter continued. "The simplest serological tests involve a finger-prick to deliver drops of blood to a disposable cartridge which can deliver an answer within minutes. No special equipment is needed, and tests like this could be readily obtained at doctor's offices or drive-thru test centers. It is imperative that serological tests be rapidly deployed to all Americans, so that the people who have acquired COVID-19 immunity can re-enter the work force and restart the economy."
"We applaud the FDA for acting rapidly in granting provisional approval of the first of these tests, and BARDA for providing a funding opportunity for ramping up manufacture," the Congressmen went on. "It is now vital that the U.S. does not drop the ball on coronavirus antibody testing since it tells us who can safely return to work. It will be an unnecessary economic tragedy if our citizens remain cowering at home because we failed to provide them with the simple, inexpensive means of proving their immunity. Each one of these inexpensive test kits can add many thousands of dollars to GDP by allowing someone who has recovered from COVID-19 to return to the productive economy."
As of press time, 9,620 Americans have died from COVID-19. 336,851 Americans have been diagnosed with COVID-19, which is caused by a strain of the coronavirus, SARS-CoV-2. Only 17,977 of these have fully recovered. Of those suffering, 8,206 are in serious or critical condition. In Alabama, 1,841 have contracted the illness and 45 have died; while another 231 are hospitalized. 20 Alabamians have recovered from the illness.
Brooks represents Alabama's Fifth Congressional District.
Print this piece