Sewell introduces bill to help rural hospitals during coronavirus pandemic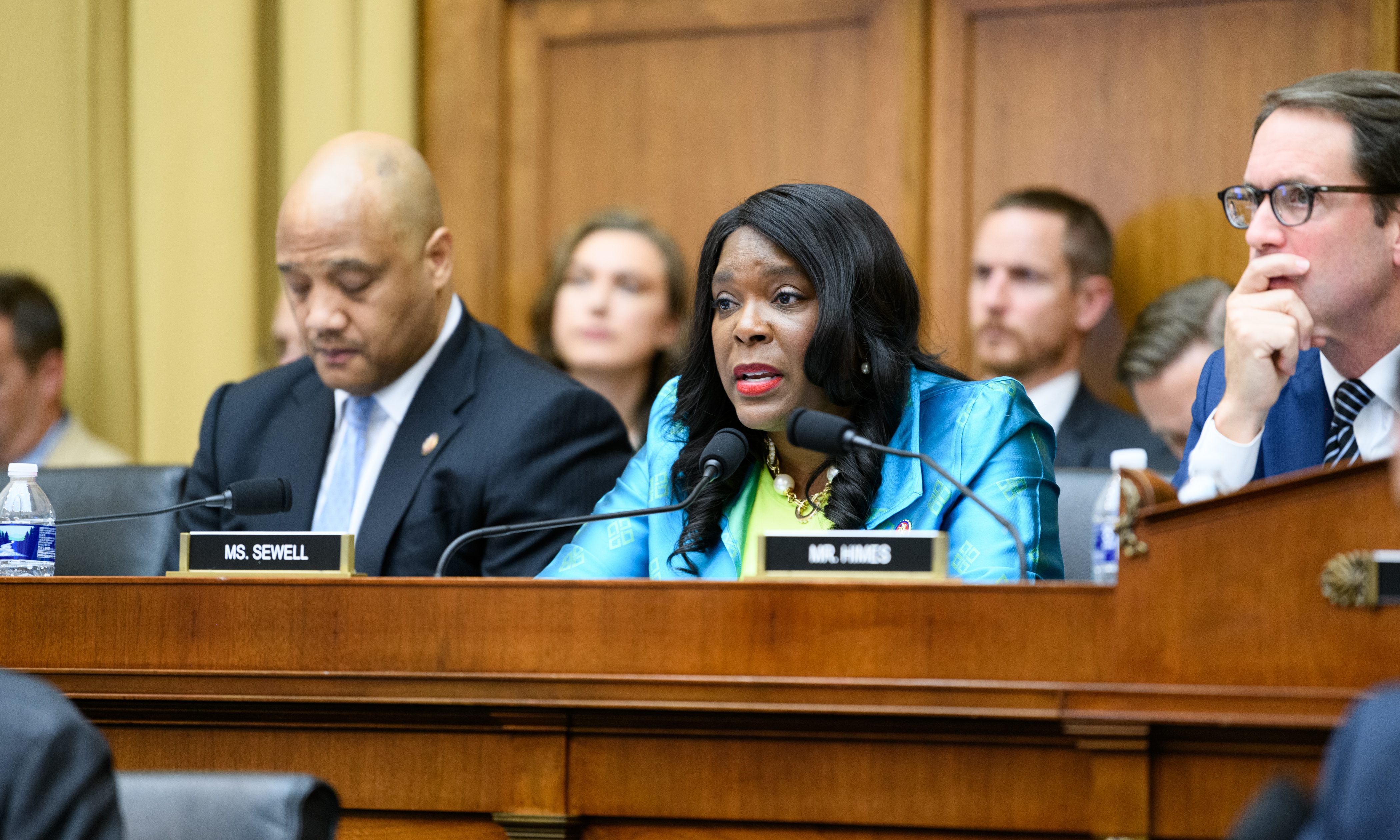 U.S. Rep. Terri Sewell, D-Selma, joined with Tennessee Republican Rep. Phil Roe and Washington Democratic Rep. Kim Schrier to introduce bipartisan legislation to provide relief for rural medical hospitals and clinics during the COVID-19 crisis.
Sponsors claim that the Immediate Relief for Rural Facilities and Providers Act is necessary relief for rural hospitals and medical providers as they are strained by COVID-19 cases growing in Alabama and across the country.
"While the coronavirus outbreak will have an impact on all health care providers, the economic pressures of this crisis could be the death knell for our already-struggling rural hospitals in Alabama unless they receive targeted economic relief," Sewell said. "This bipartisan legislation will go a long way in stabilizing our rural hospitals by providing immediate payments to our rural health care providers to help ensure they are able to keep their doors open during this pandemic."
COVID-19 is caused by the novel strain of the coronavirus, SARS-CoV-2, first identified in Wuhan City, Hubei Province, China in late 2019. 46,148 Americans have been confirmed as having the virus. The virus has already killed 582 Americans, 140 of them on Monday alone.
Both Schrier and Roe are doctors.
"The risk of severe illness for most people is low," Schrier said. "Most people who get COVID-19 will have mild symptoms and make a full recovery. But in order for our hospitals and health care system to help those who need it, we need to slow the spread and keep COVID-19 away from the elderly and vulnerable."
"The total number of cases and deaths will continue to multiply and put a greater strain on our health care system," Roe said. "Although most individuals who contract COVID-19 will experience symptoms that resemble a cold or flu and recover, a significant number of infected people will require hospitalization. If these hospitalizations occur in too short a period of time, our medical facilities will be overwhelmed and unable to provide treatment. That's why Americans are seeing unprecedented public health restrictions being put in place. We are trying to do what public health experts refer to as flattening the curve. There are no vaccines or treatments specific to COVID-19, which differentiates this disease from the flu."
To accommodate the millions of anticipated coronavirus cases, states like Alabama have suspended elective surgeries to open beds and ensure capacity for what is expected to be an enormous influx of COVID-19 related cases. Although this decision is medically necessary given the pandemic, it could force widespread closures among rural hospitals that rely on elective procedures to keep their doors open.
Sponsors say that The Immediate Relief for Rural Facilities and Providers Act would provide rural hospitals with an emergency mandatory one-time grant to rural hospitals equaling $1,000 per patient day for three months. The bill would also provide rural hospitals with a one-time, emergency grant equaling the total reimbursement received for services for three months to stabilize the loss of revenue. The legislation would also encourage hospital coordination with a 20 percent increase in Medicare reimbursement for any patient in a rural hospital using the swing bed program to incentivize freeing up capacity in larger, overcrowded hospitals. The bill also provides an emergency, one-time grant for all providers and ambulatory surgery centers equal to their total payroll from January 1 to April 1, 2019. Finally, the bill would provide funding for physicians and providers by authorizing the Small Business Administration to provide low-interest loans to providers and ambulatory surgery centers at a 0.25 percent interest rate that will not accrue until two years after the COVID-19 pandemic has ended.
The legislation was introduced in the Senate by U.S. Sen. Michael Bennet of Colorado, Sen. John Barrasso of Wyoming, and Sen. Doug Jones of Alabama.
Study: Those with COVID twice as likely to have dined in restaurants
"Masks cannot be effectively worn while eating and drinking, whereas shopping and numerous other indoor activities do not preclude mask use," the study notes.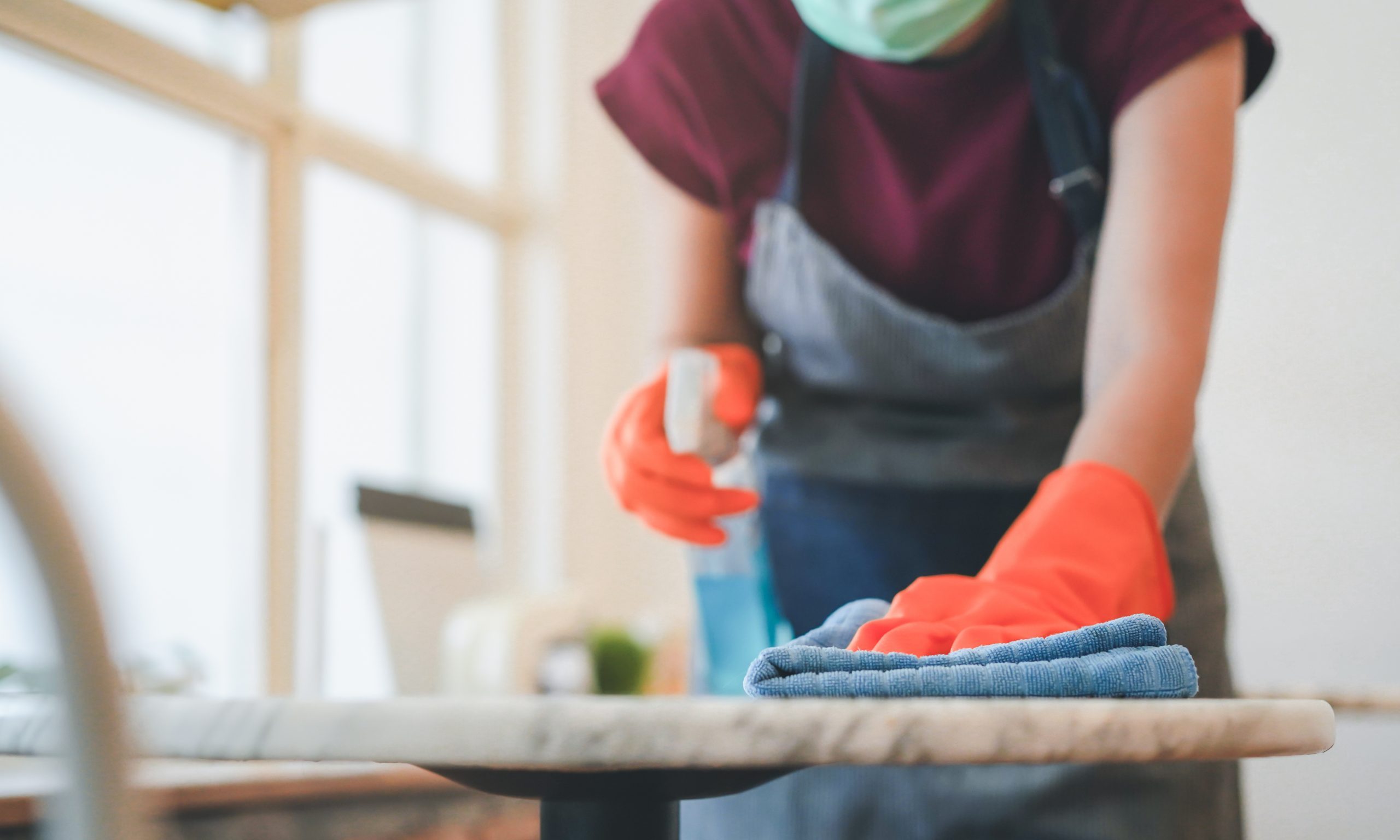 A recent study by the Centers for Disease Control and Prevention found that adults who tested positive for COVID-19 were twice as likely to have eaten in restaurants, which builds upon known factors about how the disease is transmitted, experts say, but the study has limitations.
The study surveyed 314 adults in 10 states and found that those who tested positive for COVID-19 were twice as likely to have eaten at restaurants within the previous 14 days. Researchers found that there was no significant difference between those who tested both positive and negative and who said they had gone to gyms, coffee shops, used public transportation or had family gatherings.
"Masks cannot be effectively worn while eating and drinking, whereas shopping and numerous other indoor activities do not preclude mask use," the study notes.
Dr. Bertha Hidalgo, an epidemiologist and associate professor at UAB's School of Public Health, told APR on Wednesday that the study lends evidence to what the medical community knows are potential risks for contracting COVID-19, which include being indoors and unmasked, but there are nuances to each of those activities that can either increase or decrease that risk.
The study did not differentiate between indoor and outdoor dining, and infectious disease experts say being outdoors decreases the risk of contracting COVID-19.
"It's also hard to know what policies are in place where these people were recruited from for this study," Hidalgo said. "Whether they're required to be masked or if there's a decreased capacity in a restaurant."
Monica Aswani, assistant professor at UAB's School of Health Professions, said she would be cautious about interpreting the study through a causal lens.
"People who are willing to dine in restaurants are also likely to engage in other risky behaviors, such as not wearing masks. Since this is a survey, there is not enough evidence to suggest that the source of exposure was restaurants without contact tracing to supplement it," Aswani said. "Likewise, respondents may have misreported their behaviors, given the sensitive nature of the questions. The authors note this as a limitation and highlight how participants were aware of their Covid-19 test results, which may have influenced how they responded."
Aswani also noted that the questions about dining did not differentiate between indoor versus outdoor seating, "which represent different levels of risk to exposure."
"Participants who visited a restaurant on at least one occasion, regardless of the frequency, are also considered similar. Consequently, in the two weeks before they felt ill, someone who dined on a restaurant patio once and someone who ate indoors at five different restaurants are indistinguishable in their data," Aswani said.
Hidalgo said that while there are clear limitations to the CDC's study, the findings do back up what the medical community knows about the transmission of the disease.
"I would very much look at this from the big picture perspective, and say we know that indoor activities are an increased risk for COVID-19. This study lends evidence to that," Hidalgo said.