Opinion | Slowing the spread requires all hands on deck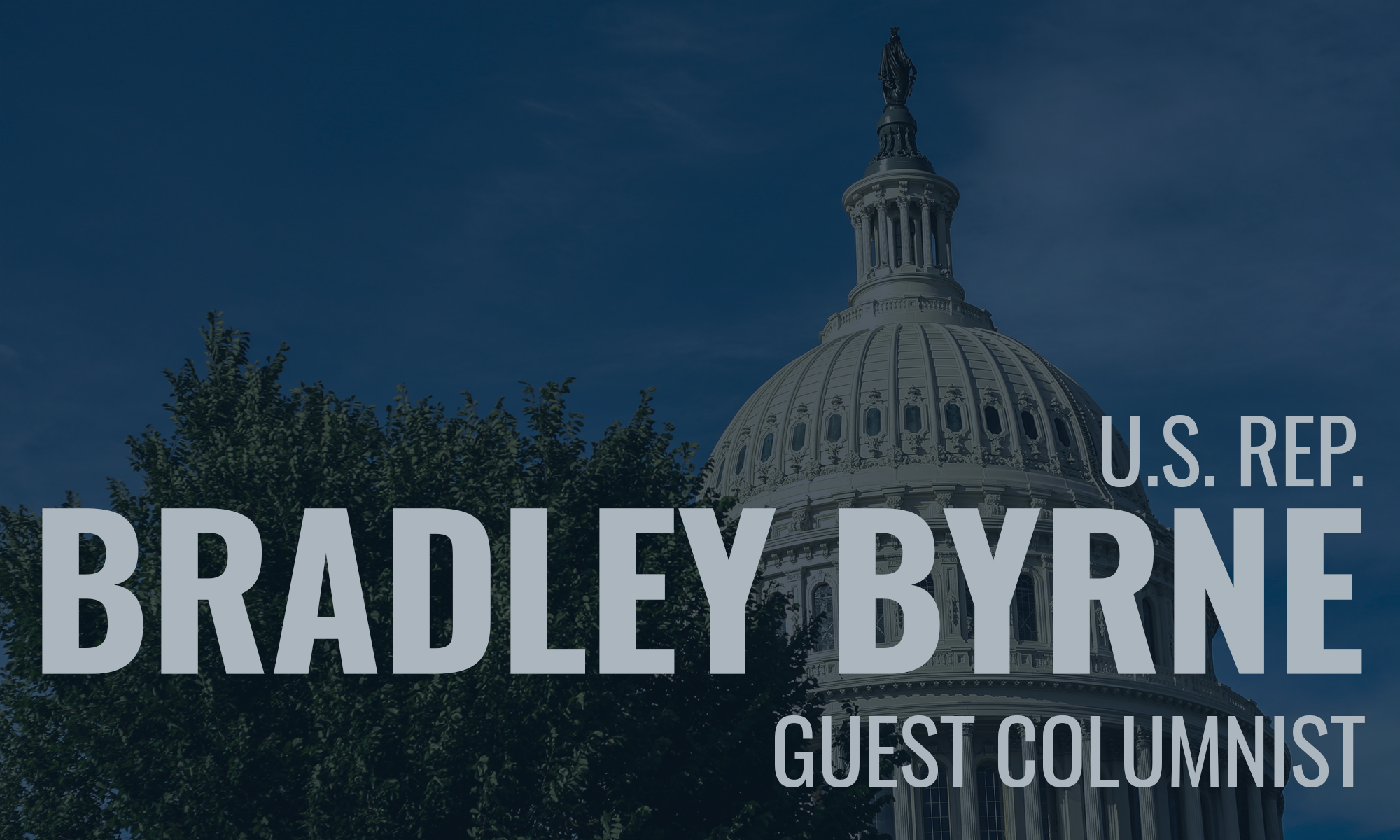 As the COVID-19 coronavirus continues to change the way we live our daily lives, its important to take note of the ways this challenging time has brought our communities together.  It has been reassuring to see stories of neighbors helping neighbors in communities in Southwest Alabama and beyond.  As we continue to treat this unprecedented challenge with the seriousness it deserves, let's not forget to help our neighbors as best we can.  Whether dropping off supplies to senior citizens or supporting local businesses, we all can do something for others in our community.
As expected with increased testing, the number of confirmed cases in Alabama has risen.  The first coronavirus aid bill passed by Congress included more than $4 billion to make diagnostic tests more broadly available, and more test kits are on the way to Alabama.  It is important to remember that approximately 90 percent of tests are coming back negative, and most who contract the coronavirus show no or mild symptoms.  To slow the spread, it is critically important we all continue practicing social distancing, keeping our hands washed, and using common sense.
Your federal government is continuing to work aggressively. Vice President Pence and the coronavirus task force have exhibited outstanding leadership.  On March 16, with the consultation of medical professionals on the task force, President Trump instituted a "15 days to slow the spread" initiative to encourage Americans to stay home, avoid gatherings greater than 10 people, choose takeout rather than dine in, and avoid travel and social visits whenever possible.  The more we encourage others to follow these guidelines, the sooner we can "flatten the curve."
This problem truly requires an "all hands on deck" solution.  President Trump has called for the private sector to help, and the response has been encouraging.  Some automobile manufacturers are working to transition from cars to ventilators.  Just this week, Governor Ivey announced an anonymous donation of 100,000 masks to the state.  Even my colleague in Congress, Denver Riggleman from Virginia, has transitioned his family's distillery from making bourbon to hand sanitizer to supply to those in need.  This is the kind of response Americans have always had during a crisis.
Our governor has shown strong leadership.  She declared a state of emergency to mobilize all the state's resources necessary to address the coronavirus.  With this declaration, small businesses across Alabama negatively impacted by the coronavirus pandemic are eligible for assistance under the Small Business Administration's Economic Injury Disaster Loan program.  She authorized the Alabama National Guard to activate up to 100 guardsmen if needed.  Following the federal government's actions moving the filing deadline for federal taxes from April 15 to July 15, Governor Ivey did the same for state taxes.  And she has continued to follow the best guidance from medical professionals to combat the spread of the coronavirus.
There are important state resources available to Alabamians that you should know about.  The Alabama Department of Public Health established a toll-free hotline at 1-888-264-2256 to answer questions regarding testing locations and options. Their website is a great location for information, updates, and guidance specific to the state.  Additionally, the Alabama Department of Labor announced that workers who are unable to work due to the coronavirus are eligible to apply for unemployment benefits.  If you are eligible, you can file online at the department's website or call 1-866-234-5382.  As always, the Centers for Disease Control maintains an excellent resource for information at www.coronavirus.gov.  
We are far from out of the woods, but we are making great progress.  Thank others for their sacrifices and work for others, especially our medical professionals and first responders.  I'll continue keeping you updated on new developments from Washington.  Americans are resilient and strong, and we will get through this.
Print this piece
Opinion | Dr. King's legacy lives on 52 years later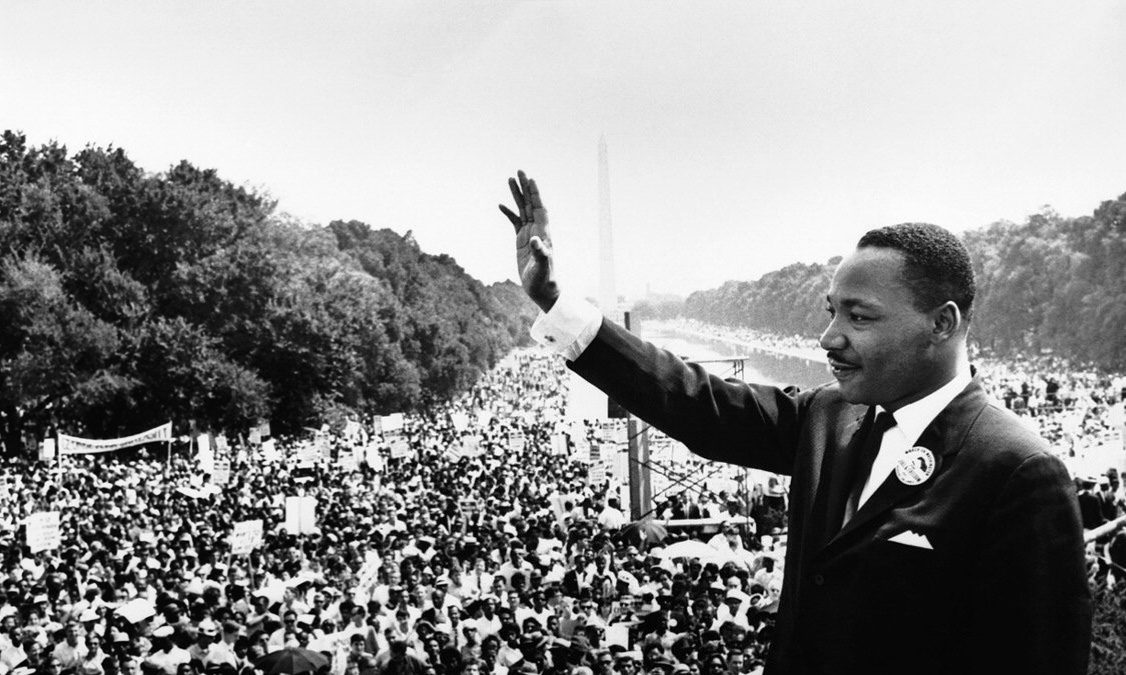 On April 4, 1968, I was watching the little black and white television in our living room when the newscaster said that Dr. Martin Luther King Jr. had been assassinated. My tears flowed freely. Even though I was only 4, I knew that his death was a tragedy, especially for little black boys like me.
My parents and I lived on Chicago's Southside in a yellow, three-story apartment building at the corner of 91st and Throop St. Three floors, three apartments, each one running the full length of the building with a huge picture window in the living room. Daylight streamed through ours as I watched the newscast through my tears, riveted by sorrow and fear.
King was my hero, a man who courageously stood for justice and peace, even when threatened with violence. He was an eloquent preacher, whose soaring lines and velvet tones even captivated little children. And he was a father who, like my own, had tried to explain the nonsensical evil of racism to his child.
Yolanda, the oldest of the King children, had wanted to go to Fun Town, an amusement park in Atlanta. He had to explain to her that Fun Town was only open to white children. Chicago also had a Fun Town, but because it was in the black community – 95th and Stony Island Ave. – I don't recall it being off-limits to me and other African-American children.
But the Chicago of the 1960s wasn't that different from the Jim Crow South. Black families who tried to move into white neighborhoods were run out. The dividing lines were stark and clear. In fact, I only saw white Chicagoans while watching the news or when shopping downtown.
Northern segregation had a profoundly negative economic impact on black Chicago. It was so bad that three years before his assassination, King and his family actually moved to Chicago to apply his civil rights strategies to slums, low-wage jobs and overcrowded schools.
When he led a march through Marquette Park, a notoriously all-white enclave on the Southside, someone hit him in the back of the head with a rock. "I have seen many demonstrations in the South," King said. "But I have never seen anything so hostile and so hateful as I've seen here today."
King's Chicago experiences undoubtedly shaped my reaction when I learned of his death. I know that because my father was a news junkie, politically aware, and what we used to call a "race man" – meaning that he identified as a black man more than as an American or even a Christian. He also was a card-carrying Republican, but of the Eisenhower type, not Goldwater or Nixon. So he and my mother admired Dr. King, and passed that admiration on to me.
And I retain it today, 52 years after his assassination. In fact, it's grown stronger and deeper through the years.
My favorite King quote comes from his sermon "Loving Your Enemies," preached at Dexter Ave. Baptist Church in 1957: "Within the best of us, there is some evil, and within the worst of us, there is some good. When we come to see this, we take a different attitude toward individuals. The person who hates you most has some good in him; even the nation that hates you most has some good in it; even the race that hates you most has some good in it. And when you come to the point that you look in the face of every man and see deep down within him what religion calls 'the image of God,' you begin to love him in spite of – no matter what he does, you see God's image there."
King was an expert in having enemies. He had more than his fair share, including whoever actually killed him. (The King family believes that convicted King assassin James Earl Ray was framed. Dr. William F. Pepper's book "An Act of State" explains why.)
But what King undoubtedly knew, and what his killers failed to fathom, is that while prophets die, their dreams or prophecies live on. And true prophets always will be validated by history and time.
Which is why I expect Dr. King's legacy to outlive all of us.
Print this piece