Opinion | Slowing the spread requires all hands on deck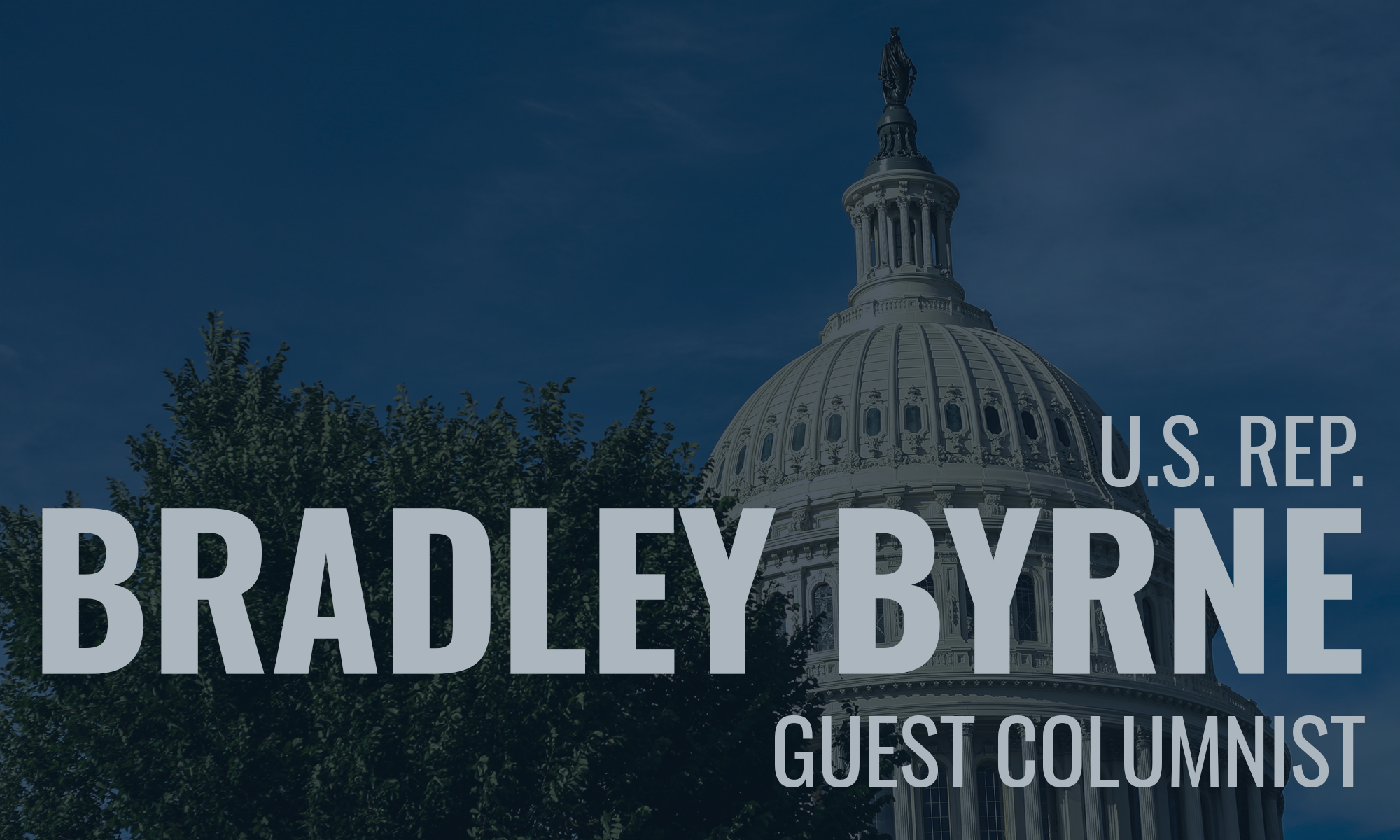 As the COVID-19 coronavirus continues to change the way we live our daily lives, its important to take note of the ways this challenging time has brought our communities together.  It has been reassuring to see stories of neighbors helping neighbors in communities in Southwest Alabama and beyond.  As we continue to treat this unprecedented challenge with the seriousness it deserves, let's not forget to help our neighbors as best we can.  Whether dropping off supplies to senior citizens or supporting local businesses, we all can do something for others in our community.
As expected with increased testing, the number of confirmed cases in Alabama has risen.  The first coronavirus aid bill passed by Congress included more than $4 billion to make diagnostic tests more broadly available, and more test kits are on the way to Alabama.  It is important to remember that approximately 90 percent of tests are coming back negative, and most who contract the coronavirus show no or mild symptoms.  To slow the spread, it is critically important we all continue practicing social distancing, keeping our hands washed, and using common sense.
Your federal government is continuing to work aggressively. Vice President Pence and the coronavirus task force have exhibited outstanding leadership.  On March 16, with the consultation of medical professionals on the task force, President Trump instituted a "15 days to slow the spread" initiative to encourage Americans to stay home, avoid gatherings greater than 10 people, choose takeout rather than dine in, and avoid travel and social visits whenever possible.  The more we encourage others to follow these guidelines, the sooner we can "flatten the curve."
This problem truly requires an "all hands on deck" solution.  President Trump has called for the private sector to help, and the response has been encouraging.  Some automobile manufacturers are working to transition from cars to ventilators.  Just this week, Governor Ivey announced an anonymous donation of 100,000 masks to the state.  Even my colleague in Congress, Denver Riggleman from Virginia, has transitioned his family's distillery from making bourbon to hand sanitizer to supply to those in need.  This is the kind of response Americans have always had during a crisis.
Our governor has shown strong leadership.  She declared a state of emergency to mobilize all the state's resources necessary to address the coronavirus.  With this declaration, small businesses across Alabama negatively impacted by the coronavirus pandemic are eligible for assistance under the Small Business Administration's Economic Injury Disaster Loan program.  She authorized the Alabama National Guard to activate up to 100 guardsmen if needed.  Following the federal government's actions moving the filing deadline for federal taxes from April 15 to July 15, Governor Ivey did the same for state taxes.  And she has continued to follow the best guidance from medical professionals to combat the spread of the coronavirus.
There are important state resources available to Alabamians that you should know about.  The Alabama Department of Public Health established a toll-free hotline at 1-888-264-2256 to answer questions regarding testing locations and options. Their website is a great location for information, updates, and guidance specific to the state.  Additionally, the Alabama Department of Labor announced that workers who are unable to work due to the coronavirus are eligible to apply for unemployment benefits.  If you are eligible, you can file online at the department's website or call 1-866-234-5382.  As always, the Centers for Disease Control maintains an excellent resource for information at www.coronavirus.gov.  
We are far from out of the woods, but we are making great progress.  Thank others for their sacrifices and work for others, especially our medical professionals and first responders.  I'll continue keeping you updated on new developments from Washington.  Americans are resilient and strong, and we will get through this.
Opinion | Auburn Student Center named for Harold Melton, first Auburn SGA president of color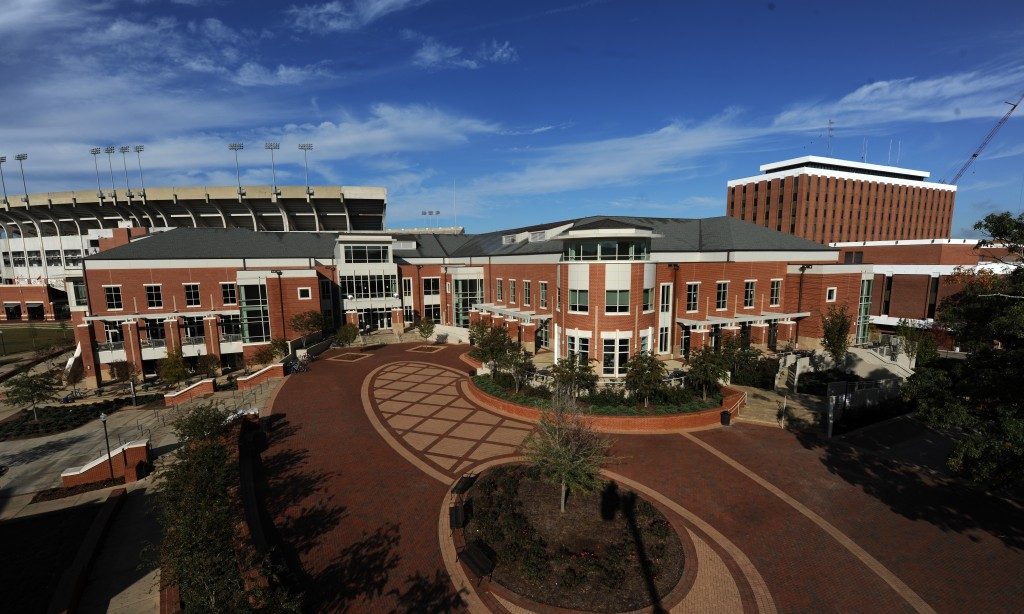 The year 1987 was a quiet one for elections across America but not at Auburn. That was the year Harold Melton, a student in international studies and Spanish, launched and won a campaign to become the first African American president of the Auburn Student Government Association, winning with more than 65 percent of the vote.
This was just the first of many important roles Harold Melton would play at Auburn and in an extraordinarily successful legal career in his home state of Georgia, where his colleagues on the Georgia Supreme Court elected him as chief justice.
Last week, the Auburn Board of Trustees unanimously named the Auburn student center for Justice Melton, the first building on campus that honors a person of color. The decision was reached as part of a larger effort to demonstrate Auburn's commitment to diversity and inclusion.
In June, Auburn named two task forces to study diversity and inclusion issues. We co-chair the task force for the Auburn Board with our work taking place concurrently with that of a campus-based task force organized by President Jay Gogue. Other members of the Board task force are retired Army general Lloyd Austin, bank president Bob Dumas, former principal and educator Sarah B. Newton and Alabama Power executive Quentin P. Riggins.
These groups are embarking on a process that offers all Auburn stakeholders a voice, seeking input from students, faculty, staff, alumni, elected officials and more. It will include a fact-based review of Auburn's past and present, and we will provide specific recommendations for the future.
We are committed to making real progress based on solid facts. Unlike other universities in the state, Auburn has a presence in all 67 counties through the Alabama Cooperative Extension System. Our review has included not only our campuses in Auburn and Montgomery but all properties across our state. To date, we have found no monuments or statues recognizing the history that has divided our country. We will continue our fact-finding mission with input from the academic and research community.
Our university and leadership are committed to doing the right thing, for the right reasons, at the right time. We believe now is the right time, and we are already seeing results.
In addition to naming the student center for the Honorable Harold Melton, we have taken steps to highlight the significant role played by Harold Franklin, the student who integrated Auburn. We are working to enhance the historical marker that pays tribute to Mr. Franklin, and we are raising its visibility in campus tours as we pay homage to his contributions as our first African American student. Last month, we awarded Mr. Franklin, now 86 and with a Ph.D., a long-overdue master's degree for the studies he completed at Auburn so many years ago.
We likewise endorsed a student-led initiative creating the National Pan-Hellenic Council Legacy Plaza, which will recognize the contributions of Black Greek organizations and African American culture on our campus.
In the coming months, Auburn men and women will work together to promote inclusion to further enhance our student experience and build on our strength through diversity. The results of this work will be seen and felt throughout the institution in how we recruit our students, provide scholarships and other financial support and ensure a culture of inclusion in all walks of university life.
Our goal is to identify and implement substantive steps that will make a real difference at Auburn, impact our communities and stand the test of time.
Naming the student center for Justice Melton is but one example. In response to this decision, he said, "Auburn University has already given me everything I ever could have hoped for in a university and more. This honor is beyond my furthest imagination."
Our job as leaders at Auburn is more than honoring the Harold Meltons and Harold Franklins who played a significant role in the history of our university. It is also to create an inclusive environment that serves our student body and to establish a lasting legacy where all members of the Auburn Family reach their fullest potential in their careers and in life.