Roy Moore says not to give in to fear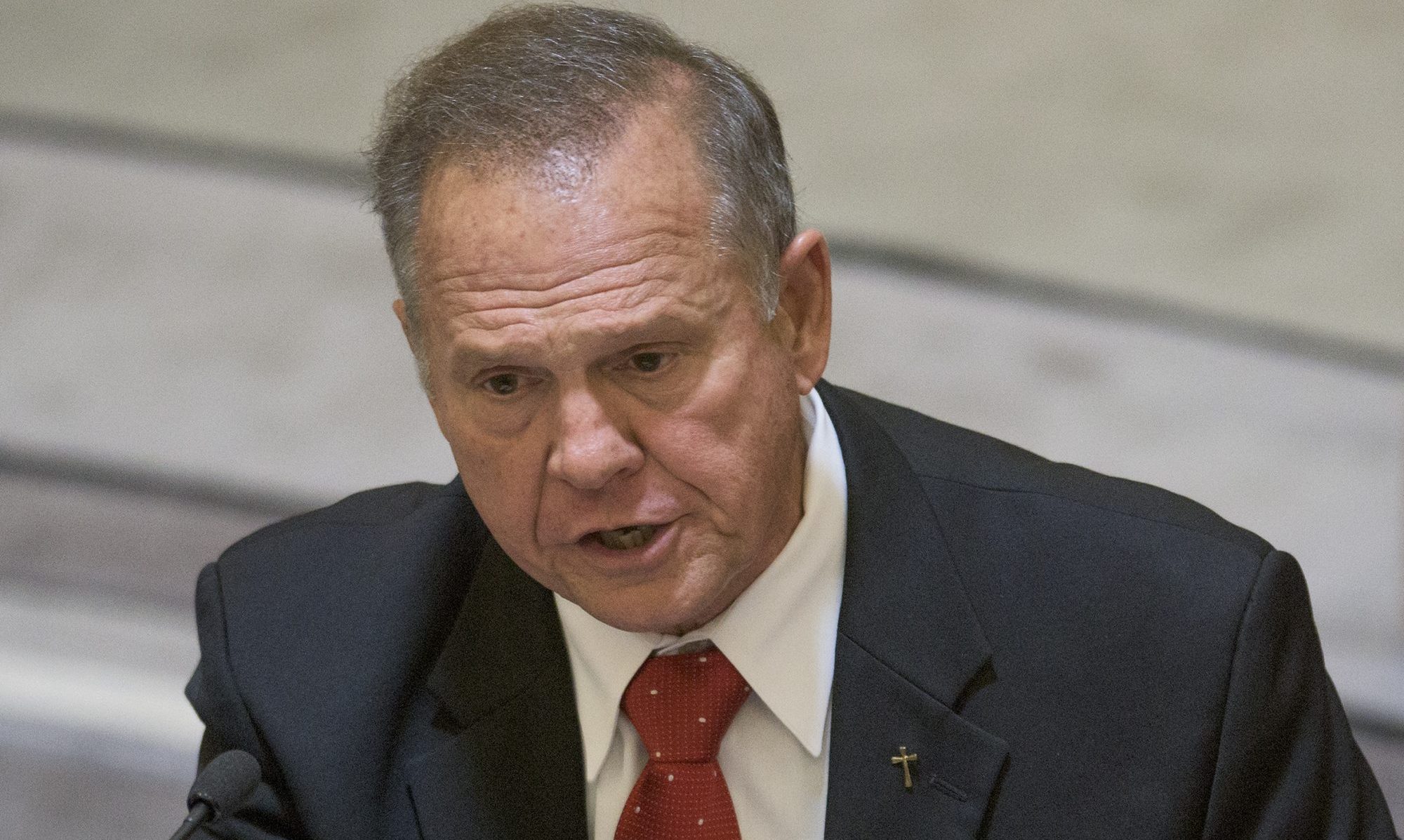 Former chief justice and former U.S. Senate candidate Roy Moore is urging Americans "not to give in to fear."
"As you know, the Chinese virus has shaken our Country, created havoc in the stock market, and has left people asking the questions… what's next?" Moore said on social media addressing his supporters. "As businesses remain closed and the stock market is in free fall, a tremendous fear has gripped our nation like none other I have ever seen."
"My friend, I tell you, we must not give in to fear! Throughout our history, America has faced numerous obstacles, but has always remained strong and vigilant! We will survive this Chinese virus just as we survived Yellow fever in Philadelphia in 1793, a terrible disease that took 5000 lives before being eradicated by resilient Americans who eventually developed a vaccine."
"Strong Americans like Dr. Benjamin Rush, a signer of the Declaration of Independence, stayed in Philadelphia treating patients when so many other fled the city," Moore continued. "Although, he eventually contracted the disease, he survived. We should all learn from his example of bravery and patriotism!"
"Let us remember our great American doctors and health care professionals as they come into contact with this virus everyday," Moore said. "May God be with them and place a hedge of protection around them and their families during this time."
Moore has been critical of efforts to "flatten the curve" on the coronavirus by closing schools, businesses, and Churches and has recently compared those actions to the works of "tyrants."
Government leaders are asking that Churches not meet while the coronavirus is spreading across the country. They claim that meetings of groups of more than ten people increases the chances that the airborne virus will spread.
"I am writing a letter to pastors on the duty to continue church assemblies, even in the midst of these trying times," Moore added. "Our faith requires it, our duty demands it, and no law or government can prohibit it. See our Facebook page for more information."
Moore is scheduled to appear on Fox Nation at 10:00 a.m. to answer some of these questions. "I hope you will be able to join in watching my interview tomorrow! As I have said before, you are the backbone of our Country and we know we couldn't do it without you!"
On Tuesday, 2,378 more people died from COVID-10 worldwide; bringing the global death total to 18,892 people. In this country 222 people died raising the total American dead to 775.
Moore was twice elected to the Alabama Supreme Court as Chief Justice. The first time the Court of the Judiciary removed him for refusing a federal judge's order to remove a display of the Ten Commandments. The second time the Court of the Judiciary suspended him for the remainder of his term for failing to order the probate judges to issue same-sex marriage licenses.
Moore was the 2017 Republican nominee for U.S. Senator; but lost the special general election to Doug Jones (D) after the Washington Post published a report accusing Moore of fondling a 15 year old girl in 1976. Moore denied those charges and that he has ever sexually abused any women. Moore ran for the Republican nomination for Senate again this year; but failed to make the Republican primary runoff.
Moore ran for Governor of Alabama in 2006 and 2010; but failed to win the nomination both times. He is the founder and President of the Montgomery based Foundation for Moral Law. Moore is a graduate of the U.S. Military Academy at West Point and the University of Alabama School of Law. He graduated from Attalla High School in Etowah County as the valedictorian.
USDA is seeking rural energy grant applications
The deadlines to apply for grants is Feb. 1, 2021, and March 31, 2021. Applications for loan guarantees are accepted year-round.
United States Department of Agriculture Deputy Under Secretary for Rural Development Bette Brand on Wednesday invited applications for loan guarantees and grants for renewable energy systems, and to make energy efficiency improvements, conduct energy audits and provide development assistance.
The funding is being provided through the USDA's Rural Energy for America Program, which was created under the 2008 Farm Bill and reauthorized under the 2018 Farm Bill. This notice seeks applications for Fiscal Year 2021 funding.
The deadlines to apply for grants is Feb. 1, 2021, and March 31, 2021. Applications for loan guarantees are accepted year-round.
REAP helps agricultural producers and rural small businesses reduce energy costs and consumption by purchasing and installing renewable energy systems and making energy efficiency improvements in their operations.
Eligible systems may derive energy from wind, solar, hydroelectric, ocean, hydrogen, geothermal or renewable biomass (including anaerobic digesters).
USDA encourages applications that will support recommendations made in the Report to the President of the United States from the Task Force on Agriculture and Rural Prosperity to help improve life in rural America.
Applicants are encouraged to consider projects that provide measurable results in helping rural communities build robust and sustainable economies through strategic investments.
Key strategies include achieving e-Connectivity for rural America, developing the rural economy, harnessing technological innovation, supporting a rural workforce and improving quality of life. For additional information, see the notice in the Federal Register.