Disclaimer: The opinions expressed in this perspective are my own.
My home air conditioning unit broke this week. Worst possible time, right?
Fortunately, it was an outdoor problem, so the repair guy didn't have to come inside.
When he approached the door to discuss the problem, I told him I was an intensive care unit doctor at one of the largest hospitals in the country who couldn't risk any potential coronavirus exposures and asked him to stand as far away from me as possible.
He responded, "Think this whole coronavirus thing is real?"
The way that our political leaders have failed at handling this pandemic has seeped into the culture. This nonchalant attitude was modeled by Alabama's leaders who acted like this could never happen in our state two weeks ago, by spring breakers enjoying themselves on the beaches despite pandemic warnings last week, and by my repair guy who was completely oblivious just a few days ago.
Political action was needed weeks ago when those of us in the medical community were sounding the alarm. We now have lost precious time, and the president is even considering loosening restrictions.
Meanwhile, my wife and I are planning how to isolate me away from my kids for the next several weeks, since my friends and I are anticipating placing many Alabamians on ventilators as we see severe cases skyrocket.
Allow me to make one last plea for the state of Alabama.
Our state political leaders are doing the equivalent of sitting at the dinner table wondering if we should buy a weather radio for protection while a tornado is at the front door, and the president is about to let everyone go outside to play.
Time is of the essence. Please urge your leaders and Gov. Ivey to implement much heavier action in Alabama now. More shelter in place orders are needed across the state like what Birmingham did on Tuesday.
This is the minimum we need to give our state's healthcare system the most essential commodity it needs right now – time.
Some people are doing great at social distancing and are taking this very seriously. I thank you for this. However, the average person is barely listening to even these simple requests.
Staying at home is the most basic way to flatten the curve. Loosen this recommendation any further as the president has suggested, and it will magnify the Alabama April 2011 tornado outbreak by several fold. Nine years later, this is our "James Spann with no suspenders," "respect the polygon," "once in a generation" moment, Alabama.
I urgently plead with our local and state leaders to quickly take the next steps needed to proactively protect all of us right now. Our healthcare systems need the valuable time to build capacity at a reasonable pace, figure out treatment options for this novel virus, and hammer out backup plans.
I see several other immediate priorities. At the national level, rather than waiting for corporations to pivot towards mask and ventilator making, we need to invoke and implement the Defense Production Act now to generate vital medical supplies to protect those of us on the frontline and our patients.
The outpouring of community support for making masks is amazing. We are grateful, but the federal government could make them to scale. My colleagues across the US are unsafely reusing masks, especially N95 masks that are supposed to be reserved only for those of us on the very front of the frontline. Please don't hoard these masks. Rather, donate them to your local hospital.
At the state level, our leaders should ensure that rural and small-town hospitals, such as the ones in my hometown of Anniston, are adequately prepared with the supplies and communication structures needed to identify and ration critical needs and workforce. I know many aren't ready. As the virus spreads quickly throughout the state, hospitals in rural Alabama will most surely run out of supplies unless we act quickly to help them. The federal government isn't stepping up at the moment.
Finally, and at the very least, we need our leaders to be highly visible on television continuously urging citizens to stay at home every day. Other countries that have successfully controlled the pandemic have made this a priority and a natural part of all messaging that is being delivered. We should do the same.
Things will get bumpy in the next month, but we in the medical community are here to guide and protect you through this as best we can, Alabama.
I echo the urgency and recommendations of Dr. Anthony Fauci and Surgeon General Jerome Adams.
Please stay at home unless absolutely necessary.
Take care and be safe, Alabama.
Dr. Anand S. Iyer, MD, MSPH Pulmonologist and Intensivist, is a 2003 graduate of The Donoho School in Anniston.
Print this piece
Opinion | Dr. King's legacy lives on 52 years later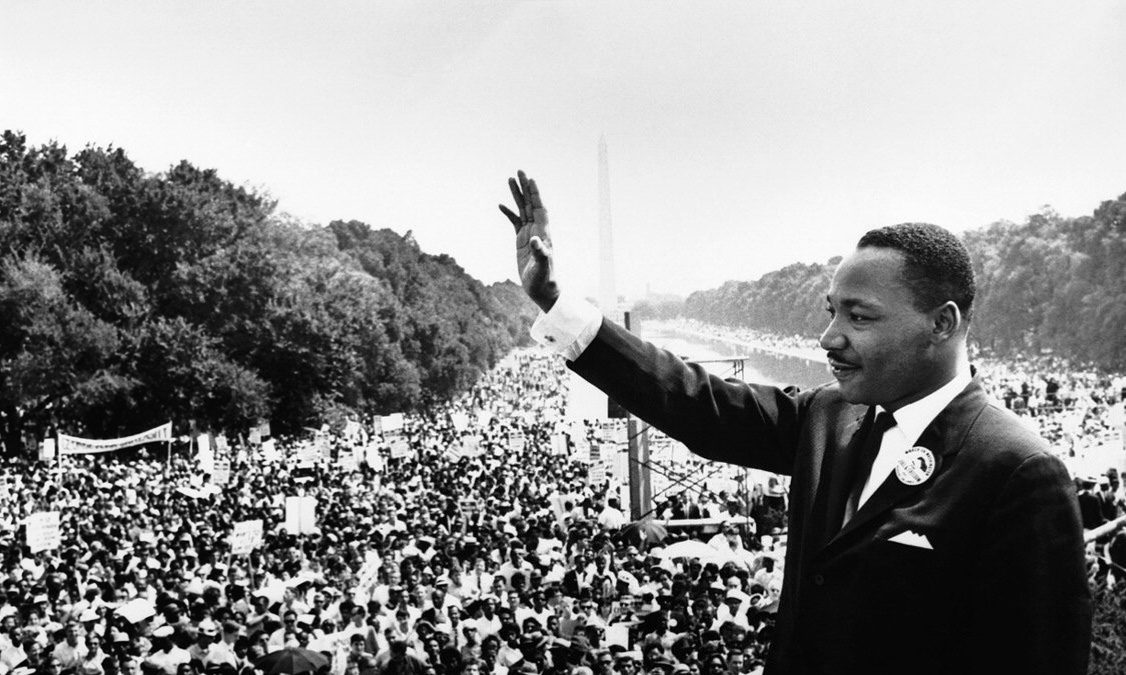 On April 4, 1968, I was watching the little black and white television in our living room when the newscaster said that Dr. Martin Luther King Jr. had been assassinated. My tears flowed freely. Even though I was only 4, I knew that his death was a tragedy, especially for little black boys like me.
My parents and I lived on Chicago's Southside in a yellow, three-story apartment building at the corner of 91st and Throop St. Three floors, three apartments, each one running the full length of the building with a huge picture window in the living room. Daylight streamed through ours as I watched the newscast through my tears, riveted by sorrow and fear.
King was my hero, a man who courageously stood for justice and peace, even when threatened with violence. He was an eloquent preacher, whose soaring lines and velvet tones even captivated little children. And he was a father who, like my own, had tried to explain the nonsensical evil of racism to his child.
Yolanda, the oldest of the King children, had wanted to go to Fun Town, an amusement park in Atlanta. He had to explain to her that Fun Town was only open to white children. Chicago also had a Fun Town, but because it was in the black community – 95th and Stony Island Ave. – I don't recall it being off-limits to me and other African-American children.
But the Chicago of the 1960s wasn't that different from the Jim Crow South. Black families who tried to move into white neighborhoods were run out. The dividing lines were stark and clear. In fact, I only saw white Chicagoans while watching the news or when shopping downtown.
Northern segregation had a profoundly negative economic impact on black Chicago. It was so bad that three years before his assassination, King and his family actually moved to Chicago to apply his civil rights strategies to slums, low-wage jobs and overcrowded schools.
When he led a march through Marquette Park, a notoriously all-white enclave on the Southside, someone hit him in the back of the head with a rock. "I have seen many demonstrations in the South," King said. "But I have never seen anything so hostile and so hateful as I've seen here today."
King's Chicago experiences undoubtedly shaped my reaction when I learned of his death. I know that because my father was a news junkie, politically aware, and what we used to call a "race man" – meaning that he identified as a black man more than as an American or even a Christian. He also was a card-carrying Republican, but of the Eisenhower type, not Goldwater or Nixon. So he and my mother admired Dr. King, and passed that admiration on to me.
And I retain it today, 52 years after his assassination. In fact, it's grown stronger and deeper through the years.
My favorite King quote comes from his sermon "Loving Your Enemies," preached at Dexter Ave. Baptist Church in 1957: "Within the best of us, there is some evil, and within the worst of us, there is some good. When we come to see this, we take a different attitude toward individuals. The person who hates you most has some good in him; even the nation that hates you most has some good in it; even the race that hates you most has some good in it. And when you come to the point that you look in the face of every man and see deep down within him what religion calls 'the image of God,' you begin to love him in spite of – no matter what he does, you see God's image there."
King was an expert in having enemies. He had more than his fair share, including whoever actually killed him. (The King family believes that convicted King assassin James Earl Ray was framed. Dr. William F. Pepper's book "An Act of State" explains why.)
But what King undoubtedly knew, and what his killers failed to fathom, is that while prophets die, their dreams or prophecies live on. And true prophets always will be validated by history and time.
Which is why I expect Dr. King's legacy to outlive all of us.
Print this piece