Opinion | For the love of money, people will die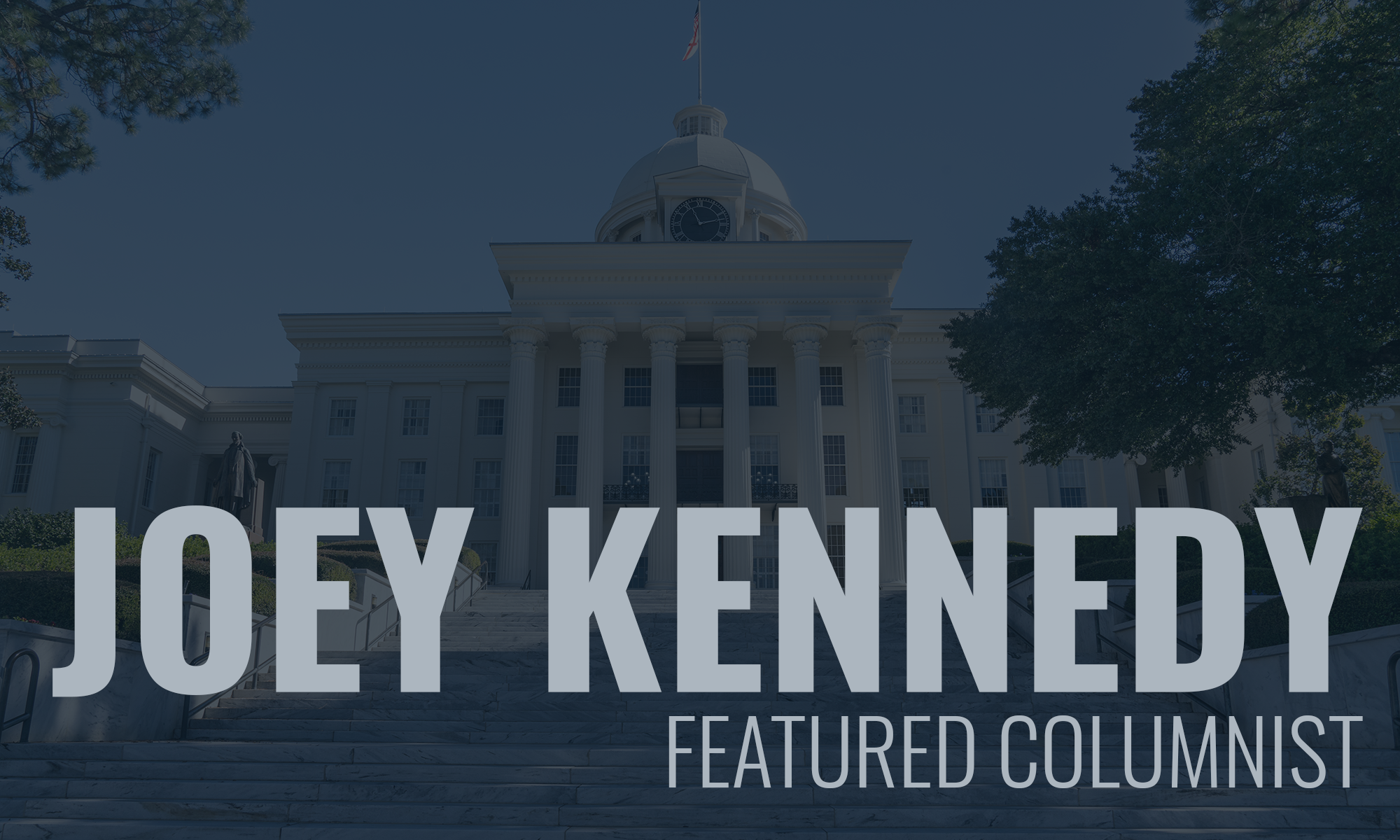 Just as Donald Trump is leaving it to individual states to set policies on the novel coronavirus (COVID-19) pandemic, Alabama Gov. Kay Ivey is refusing to issue a shelter-in-place order to try to curb the virus' reach.
So local mayors and governors in other states are proactively making decisions to protect citizens and to try to slow the infection down.
Jefferson and Shelby counties are the epicenter for the virus in Alabama, which makes sense because a quarter of the state's population lives here. As of this writing, there were at least 135 cases in Jefferson and Shelby counties. That's a meaningless number, though, because as you're reading this a few hours later, the number could have doubled.
To his credit, Mayor Randall Woodfin proposed an ordinance, passed by the City Council, that orders city residents to shelter in place. There are big exceptions – people can leave their homes to go to work and to the grocery store (although companies like Shipt and Instacart will deliver to your home). They can visit their doctors, and walk outside as long as they keep the 6-foot social distancing standard in place. And Woodfin said the police aren't going to arrest anybody for leaving their house. This isn't martial law, Woodfin said.
But it is leverage to keep people at home, and to prevent them from mixing in groups and spreading the virus. This highly contagious disease is moving quickly.
In Tuscaloosa, Mayor Walt Maddox has set a curfew from Friday night until April 3. People are not allowed out of their homes from 10 p.m. to five a.m. The goal, Maddox said, is to reduce social gatherings, especially among the city's young people.
Again, that makes sense. And Maddox didn't rule out other steps, either. As of this writing, Tuscaloosa had just 10 cases, but that number is sure to rise. Still, Maddox is making these important decisions before the cases get out of hand.
Yet, Trump says he wants the nation back open by Easter Sunday (April 12). Ivey says she has no intention of issuing a statewide shelter-in-place order.
The motivation for both Trump's and Ivey's reluctance to act, comes down to one thing: The love of money.
The economy is taking a pounding, that is true. People are dying, too. But Trump would rather people, sick or well, return to their jobs to give a boost to the failing economy. Then, here's what Ivey said, as reported by Alabama Political Reporter: "We have seen other states in the country doing that (shelter in place, lockdowns), as well as other countries … (but) (w)e are not California. We are not New York. We aren't even Louisiana. My priority is to keep the Alabama economy going as much as possible, while we take extraordinary measures to keep everyone healthy and safe." 
You can't do both. That's already been proven. So to Trump and Ivey, money matters more  than saving lives, even those of ourmost vulnerable people.
Trump was so late taking any action that the virus got out of hand in parts of the country, and deaths spiraled. Testing lagged, emergency personal protection equipment wasn't ordered. Some senators had enough warning to sell off millions of dollars in stock before the market crashed, but they didn't send out the alarm because with Trump, if the problem is ignored it doesn't exist.
But see, Trump can't lie his way out of this one, even though he's giving it all he's got.
Testing is just getting up and running in Alabama, but we still have more than 300 cases in less than two weeks – and the number of cases in Alabama now is rising by double digits each day.
The virus is especially dangerous for people who have compromised immune systems or lung, heart, and liver problems. Like my wife, Veronica. Like one of my great students at UAB who has cystic fibrosis. Like many grandmothers and grandfathers, and aunts and uncles out there. Like our good friend Jo Ellen O'Hara, the longtime food editor at The Birmingham News back when it was a newspaper. Jo Ellen is 82 and now living at Fair Haven retirement center. We saw what the novel coronavirus did to nursing homes in Seattle, Washington.
Young people are getting sicker, too, with a good percentage of hospital admissions, nearly half in some places, being people up to age 49. Anybody can get sick, and anybody can die.
That's why the health experts and scientists urge the lockdowns and sheltering in place. Because as long as it's business as usual,the virus will keep spreading, and making people sick, and killing.
People take a chance when they fill up their vehicles at the gas station; who knows who filled up at that pump before you and left the virus behind. Wear plastic gloves when you pump gas. Opening a door can transfer the virus to your hand, and it'll get inside you if you touch your face. That's what all the hand-washing and don't-touch-your-face warnings are about.
But for Trump and Ivey, a "few" deaths are just the price we have to pay to keep the money "rolling" in.
These are some screwed-up priorities.
Joey Kennedy, a Pulitzer Prize winner, writes a column each week for Alabama Political Reporter. Email: [email protected]
Opinion | For Coach Tub, no thinking required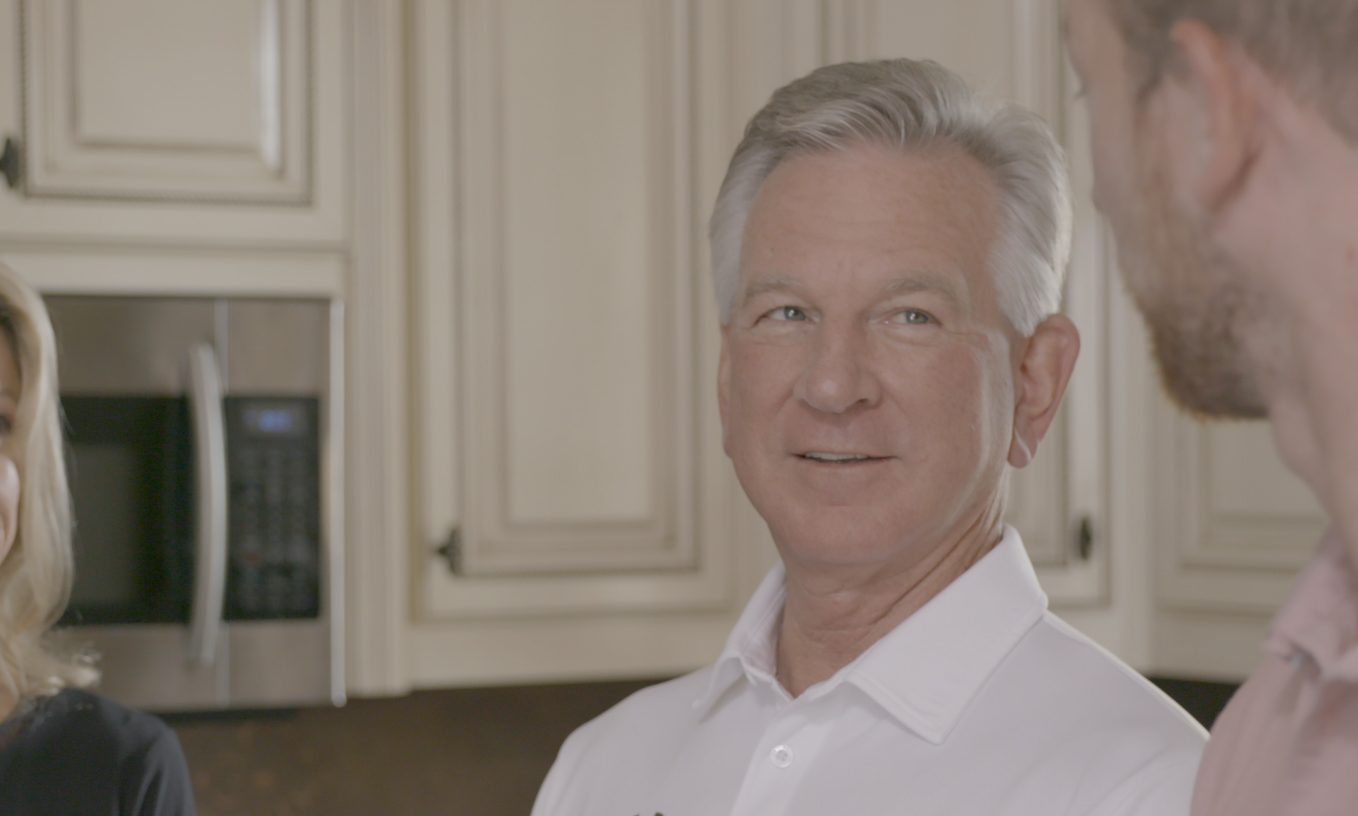 Has Tommy Tuberville ever had an original thought? It doesn't sound like it. Coach Tub basically spews Republican talking points and keeps his mouth firmly locked onto Donald Trump. He disrespects Alabama voters so much that he thinks that's all he needs to do to win a place in the U.S. Senate.
Tuberville recently addressed the St. Clair County Republican Party at its September meeting. As reported by APR, Tuberville is quoted as saying the following, and I'll offer a short rebuttal. I'm doing this because Tuberville is clearly afraid to death to debate his opponent, U.S. Sen. Doug Jones.
So here goes:
Tuberville: "America is about capitalism, not socialism. I think we are going to decide which direction we are going to go in the next few years."
Me: We decided which way we were going to go years ago, when the federal government started subsidies for oil and gas companies, farmers and other big industry and business. That, coach, is your so-called "socialism."
I'm not necessarily opposed to subsidies to boost business, depending on the cause, but I'm not going to let a dimwitted, know-nothing, mediocre, former football coach pretend we don't already have "socialism" in this country.  
What Tuberville really means is that he's against "socialism" like Medicare or Medicaid or Social Security or food assistance or health insurance. He's a millionaire already, so there's no need for him have empathy for or support a safety net for people who are less fortunate socially and economically. That's Tuberville's "socialism," and the Republican Party's "socialism," and Trump's "socialism."
That's a cruel, mean perspective that would cast aside the great majority of Americans for the rich (Tuberville, Trump) and connected and, where Trump is concerned, the fawning.
Tuberville: "I am not a Common Core guy. I believe in regular math. We need to get back to teaching history."
Me: I would love to ask Coach Tubby, one-on-one, exactly what he thinks "Common Core" is. I'll guarantee you he can't explain more than he already has. "I believe in regular math?" There is no other math. It's math. Does he think there's a math where 1+1=3? There isn't one. There are a variety of ways to teach math, but there's only math, not a "fake" math or a "Republican" math or a "Democratic" math or, God forbid, a "Socialist" math.
And when Coach Tommy said, "We need to get back to teaching history," one wonders if he's ever been into a classroom. We know more than a few of his former players weren't in many classrooms, if reports are correct. But they always played the game under his uninspired coaching.
Of course schools teach history.
The history Coach T. is talking about is Donald Trump's "white" history, the one we've been teaching in our schools forever. Not real history; you know, the one where the United States was founded as a slave-holding nation, where Native Americans were massacred and starved by the hundreds of thousands, where white supremacy was codified within our laws, where any color but white was subjugated. That history. The history that is finally fading away, so we can really see where we've been as a nation—so we know where, as a nation, we need to go.
Tuberville: Tuberville said he supports following the Constitution and appointing a replacement for Associate Justice Ruth Bader Ginsburg, who died Friday.
Me: Well, of course he does. Tuberville doesn't have an independent thought in his body, and Donnie told him this is what he's supposed to think. The big question: How much will a Senator Tuberville be able to function as a member of a minority party in the Senate — with no Papa Trump in the White House to tell him what to do?
Both scenarios are real possibilities, if not likelihoods.
There is no question that Doug Jones is far more qualified than Tuberville. Jones can work across the aisle, which will be vitally important if Democrats take control of the Senate. Jones has his own thoughts, which sometimes go against the Democratic Party's wishes. Jones is independent, smart and represents Alabama well.
Tuberville is a failed football coach who lives in Florida. That's about it.