Opinion | In a party without a plan, Ainsworth stands alone
I am a practical person. 
I place a lot of value on a practical, sensible approach to problem solving. Which is why I tend to vote for people who also think like me — who have a plan, who can identify problems and offer reasonable, fact-based solutions. 
Those people make the world go around. 
During the 2018 midterm elections, when Alabama was voting for a new governor and replacing dozens of legislative seats, I begged this state's voters to take such an approach. To identify things that matter to them, to pick out specific issues within their communities and within the state that make the most difference to them, and then to vote for only the candidates who offer reasonable, fact-based, specific plans to address those issues. 
Instead, Alabamians, in overwhelming numbers, gave me the middle finger, donned their "R" jerseys and checked the box for straight-ticket Republican. And they ushered in a governor, and expanded a Legislature, that is filled with men and women who have no plan for anything. 
Not even common, everyday problems. 
They're still stumped by what to do about pollution and grappling with whether public corruption is truly that bad. 
And when I say that Alabama voters selected these people despite them not offering a single real solution to any problem, well, check this: Gov. Kay Ivey, who defeated Tuscaloosa Mayor Walt Maddox, refused to debate anyone, including her Republican challengers in the primary. She never offered a realistic plan for doing anything but showing up to ribbon cuttings. 
The other GOP sheep ushered in by voters were similarly void of ideas for pretty much anything. At one point leading up to the election, I visited the websites of all GOP candidates running for office and pulled their ideas for improving Alabama's public education system — one of the top issues listed by all voters. 
Not one had a single specific idea, much less a comprehensive plan. 
And if you're that unable to provide leadership and planning when you've got all the time in the world to address common problems known to all, well, it's hard to imagine how bad you'll be in a crisis. 
Or, it was until the past couple of weeks. 
Until Wednesday afternoon, the state of Alabama has been without leadership throughout the COVID-19 crisis. 
It has been an embarrassment on a grand scale, as we struggle to do even basic things, such as provide testing for those with symptoms. By late Wednesday, Alabama had tested fewer than 3,000 people. New York tested more than that in a single hour on Wednesday. 
As coronavirus patients start to stack up at our hospitals, there remains no viable plan to accommodate them. No workable plan to get ventilators. No workable plan to test or treat our most rural areas. No workable plan to address the shortage of doctors and nurses. 
And then Will Ainsworth dropped in. 
Alabama's lieutenant governor has been unusually outspoken in the last few days — cutting a PSA telling people to stay inside and take warnings seriously and offering his views on social media. 
But by Wednesday, Ainsworth had seen enough. He fired off a lengthy letter to Ivey's COVID-19 Response Team that basically said: What are we even doing out here, man? 
Ainsworth set fire to everything — calling the state's response to this point unprepared and unrealistic. He talked about his conversations with healthcare providers and how they're scared to death of the "tsunami of patients" that are about to overtake the state's hospitals, sucking up every available resource and then some. And he did the math on how awful this virus outbreak could be — or maybe even likely will be — for this state. 
And he offered suggestions for addressing the problems. 
But if I know Republicans like I think I do, Ainsworth's letter and plans and warnings will be treated not as a wake-up call, but as a traitorous act. He has dared to question the other GOP leaders publicly, and that is what they will take from this. 
Because anything else is outside of their skill set. 
This is a party built on opposing things, not on fixing things. It is a party that has only ever sold two things — Jesus and anti-abortion legislation. Never mind that their bills involving those things have ever once made the state even slightly better. 
Ainsworth made himself a unicorn on Wednesday. He became a planner in a party that has never had one. 
He should be commended for his stand. But he won't be. 
ALGOP hunts unicorns.
Judge orders Alabama to change voter requirements over COVID-19 concerns
In his 197-page ruling, the judge wrote that "the plaintiffs have proved that their fears are justified."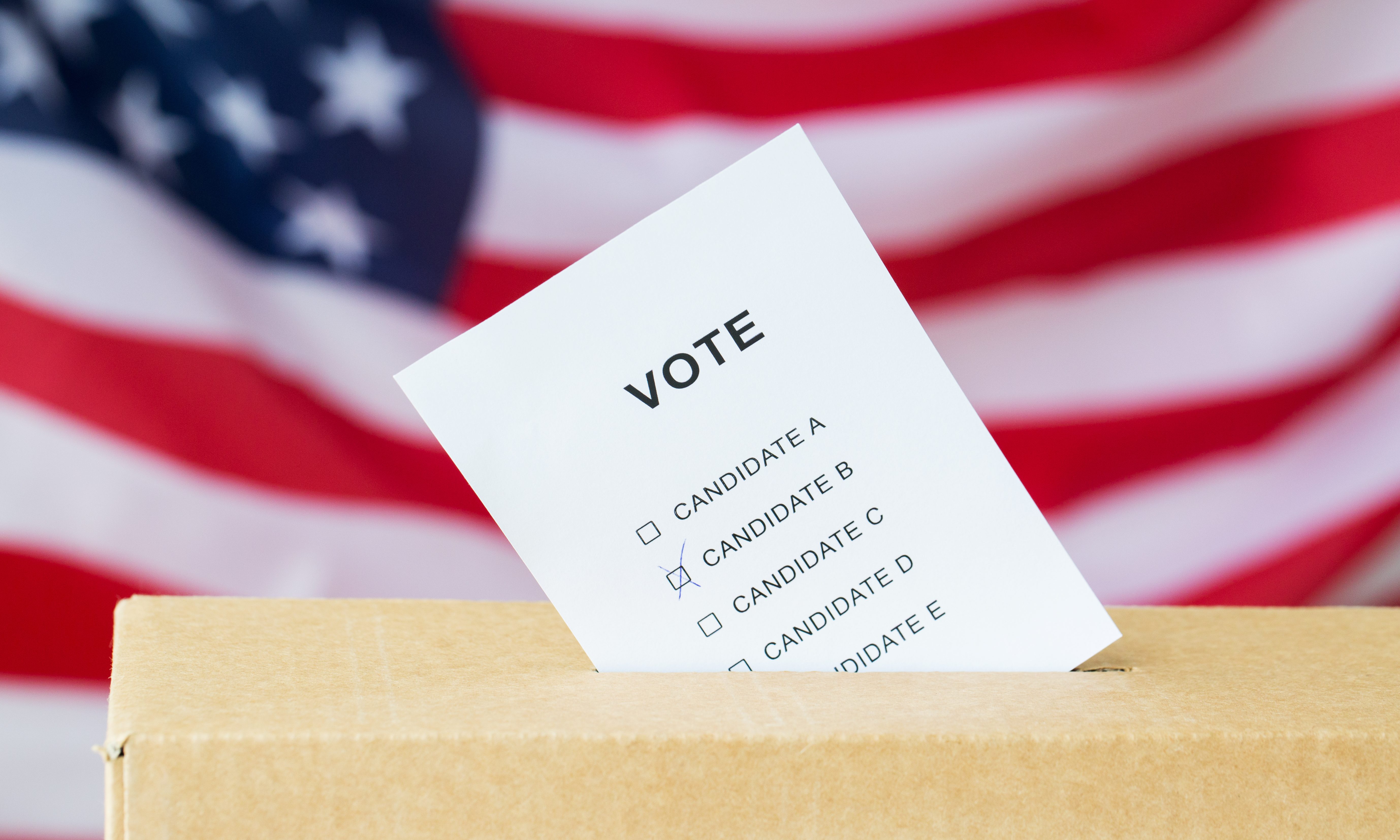 A federal judge ruled in favor of plaintiffs in a case challenging aspects of Alabama's voting requirements amid the COVID-19 pandemic.
U.S. District Judge Abdul Kallon's Wednesday ruling orders the principal defendant in the lawsuit, Alabama Secretary of State John Merrill, to allow curbside voting, in the counties that choose to do so, but only for the Nov. 3 general election. The judge's rulings pertain solely to the Nov. 3 election.
Kallon also ordered the state to do away with the requirement for voters to have two witnesses or a notary sign their absentee ballot, if the voter submits a statement that they have an underlying medical condition that puts them at a heightened risk from COVID-19 and thus, they cannot safely get those additional signatures.
In addition, Kallon ruled that voters 65 and older with an underlying medical condition won't need to submit a copy of a photo ID with their absentee ballot, so long as the voter provides other identifying information, such as their driver's license number or last four digits of their Social Security number.
In his 197-page ruling, Kallon wrote that "the plaintiffs have proved that their fears are justified" and the voting provisions challenged in the lawsuit "unduly burden the fundamental Constitutional rights of Alabama's most vulnerable voters and violate federal laws designed to protect America's most marginalized citizens."
"That is for three reasons," the judge continued. "First, because the Challenged Provisions only marginally advance the State's interests in maintaining them while significantly burdening the right to vote, all three provisions violate the First and Fourteenth Amendments during the pandemic."
"Second, because the photo ID requirement and the de facto curbside voting ban make voting inaccessible for voters with disabilities, both those provisions violate the Americans with Disabilities Act during the pandemic. Finally, because the witness requirement interacts with Alabama's history of discriminating against Black citizens to deny Black voters' their right to vote, that provision violates the Voting Rights Act during the pandemic."
The lawsuit, filed by the NAACP Legal Defense and Educational Fund, Southern Poverty Law Center, American Civil Liberties Union, ACLU of Alabama and Alabama Disabilities Advocacy Program, was brought on behalf of several Alabamians with underlying medical conditions.
"This decision is a huge win for Alabama voters, especially voters of color and voters with disabilities," said Deuel Ross, senior counsel at LDF, in a statement. "Given COVID-19, Alabama's draconian voting rules needlessly place the health and voting rights of Alabamians in danger. No one should be forced to risk their safety to exercise their constitutional right. State and local election officials have a responsibility to ensure that voting is easy and accessible for everyone in the pandemic."
Caren Short, senior staff attorney for the SPLC, applauded Wednesday's decision.
"Today's decision provides  crucial relief in Alabama's absentee voting process, allows for curbside voting in counties that wish to provide it, and ultimately will create a better public health situation in Alabama as it conducts an historic election," Short said. "We're deeply hopeful that the secretary of state and county election officials will accept the court's ruling and begin educating Alabama voters on how they can vote safely and easily for the general election."
"This ruling recognizes the hardships these laws place on Black Alabamians and those at particular risk for COVID-19. This decision will help to ease those burdens in the midst of this deadly pandemic," said Davin Rosborough, senior staff attorney with the ACLU's Voting Rights Project.
Merrill, in a statement to APR after the ruling, said he plans to appeal the verdict, which he likened to "judicial activism."
"I am extremely disappointed in today's ruling in the case of People First of Alabama v. Merrill relating to the November 3 General Election. Judge Kallon's ruling to disallow the Secretary of State from prohibiting an illegal activity known as 'curbside voting' undermines the integrity of the elections process and the ability for Alabamians to cast a secret ballot as the chain of custody is then broken," Merrill said. "It is important to remember that counties are in no way required to offer the illegal activity known as 'curbside voting."
Kallon in his ruling noted that "No provision of Alabama law expressly prohibits curbside or drive" but that there's also no provision in state law allowing for the practice, and that Merrill then believes curbside voting to be illegal. Kallon also wrote that several states do allow for curbside voting, and that the Centers for Disease Control and Prevention recommends states allow curbside voting to comply with social distancing rules and in limiting personal contact during in-person voting.
"In addition, the photo ID and witness requirement components are necessary deterrents for those wishing to illegally influence elections," Merrill continued. "We look forward to successfully appealing this decision as we continue fighting for safe and secure elections – free from voter fraud and judicial activism."
Alabama Attorney General Steve Marshall in a statement said he will ask for an appeal of Kallon's verdict.
"Back in June, the district court in this case enjoined these important protections for the primary runoff.  But the U.S. Supreme Court stepped in, staying that injunction and allowing the State to enforce its laws.  We will ask the 11th U.S. Circuit Court of Appeals and, if necessary, the Supreme Court, to do the same again," Marshall said. "Voting began weeks ago. And every Alabama voter is entitled to vote under the same laws, not new ones written by a federal court in the middle of voting."