Shelby, Jones vote for $2 trillion Senate coronavirus relief package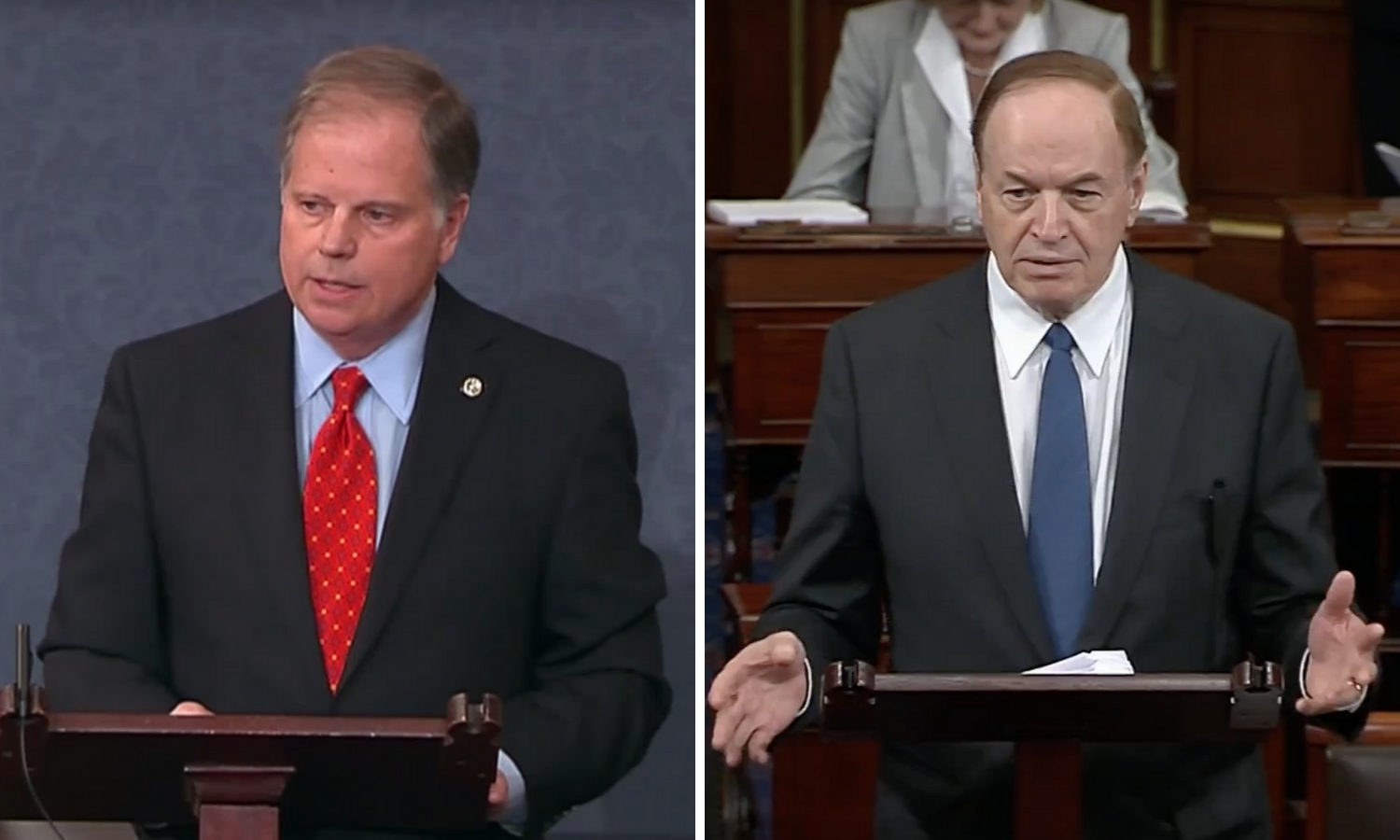 Wednesday night, both U.S. Senators Richard Shelby, R-Alabama, and Doug Jones, D-Alabama, praised Senate passage of HR748, the Coronavirus Aid, Relief, and Economic Security (CARES) Act.
This major legislation contains $2 trillion in funding that both the Senate and White House claim would bring critical relief and provide resources to the American people during the COVID-19 pandemic.
"This comprehensive package will bring much-needed relief for the people of Alabama and our nation during this mounting emergency," said Senator Shelby. "I am glad we have finally been able to advance these resources and help protect Americans throughout the country. I am confident that this legislation will pave the way for us to overcome the current economic and public health crisis we are facing, allowing us to emerge stronger on the other side."
"Tonight, the Senate came together to pass a much stronger, bipartisan bill that will get more money to working folks, small businesses, and our health care workers on the front lines—but this won't be our last step," said Senator Doug Jones. "In the meantime, take care of yourselves & each other, folks."
The CARES Ac passed by a vote of 96 to 0.
The bill provides resources for state and local governments straining from the effects of the pandemic; support for hospitals and health care workers; funding for medical equipment; support for law enforcement and first responders; funding for scientists researching treatments and vaccines; aid for small businesses; support for local schools and universities; and funding for affordable housing and homelessness assistance programs.
Shelby's office said that he measure contains provisions, that will impact Alabama:$150 billion for State and Local Governments; $45 billion for the FEMA Disaster Relief Fund; $1.5 billion for State and Local Preparedness Grants;$3.5 billion for Child Care Development Block Grants; $250 million for Hospital Preparedness; $100 billion for Reimbursements for Health Care Providers; $30.75 billion for the Education Stabilization Fund; $400 million for First Responder Grants; $10 billion for Airport Improvements Grants; $1.5 billion for Economic Development Administration Grants; $450 million for the Emergency Food Assistance Program; $350 billion for the Paycheck Protection Program; $349 billion for Small Business Administration Loan Guarantees; $425 million for Mental and Behavioral Health Services; $265 million for Small Business Grants for Counseling, Training, and Related Assistance; $300 million for Fishery Disaster Assistance; $850 million for Byrne JAG Grants; and $23.5 billion for Support for Agricultural Producers.
The legislation also provides $339.855 billion in emergency supplemental appropriations to aid Americans during the Coronavirus crisis. More than 80 percent of the total funding provided in the Coronavirus emergency supplemental appropriations division of the package will go directly to state and local governments.
This package follows two previous Coronavirus emergency relief bills passed by the Senate to provide relief for the American people during this unprecedented time. The first emergency supplemental package was passed by the Senate on March 5, 2020, which provided $8.3 billion in total resources to prevent, prepare for, and respond to the Coronavirus. The second legislative initiative – the Families First Coronavirus Response Act, which passed the Senate on March 18, 2020 – provides flexibility for the Departments of Treasury and Labor to assist small businesses, establishes emergency paid family and medical leave for those affected, and increases unemployment benefits and food aid.
"The recently negotiated Senate stimulus deal will be great for Alabama," said Trump finance committee member former State Representative Perry O. Hooper Jr. (R-Montgomery). "Adults in Alabama, making up to $75, 000 would receive payments of $1,200 and their children would see $500 dollar checks."
"Furloughed employees will be eligible immediately for up to 4 months full pay," Hooper added. "Small Alabama businesses will receive financial assistance they need to keep their doors open. I commend Senate Majority Leader Mitch McConnell and House Minority Leader Chuck Schumer who put aside their political differences to work for America. They worked around the clock with the White House team of Treasury Secretary Mnuchin and newly appointed Chief of Staff Mark Meadows in hammering out this deal. Now it is up to the House. I pray that speaker Pelosi does not play games with everyday Americans economic livelihood and leads the House in passing this bill by unanimous consent."
The Senate has now adjourned, meaning that the CARES Act has to be passed as is by the U.S. House of Representatives. Upon passage in the House, the legislation will advance to the President's desk for his signature.
Critics of the bill argue that it increases the national debt and there is no plan to pay for it with either new taxes or with budget cuts. The national debt is already $23.6 trillion and the deficit is $1,268 billion and this and the forced economic shutdown will only worsen the deficit further adding to the already skyrocketing national debt.
1032 Americans have died from COVID-19 as of press time, with 473 dying in the past two days alone. 21,297 people globally have died. 7,503 Italians have perished, more than any other nation. In the U.S. there are presently 67,063 active cases of COVID-19 in the U.S. 1,455 are currently in serious or critical condition; while 394 Americans have made a full recovery from their illness.
The authorities recommend that Americans shelter in place rather than going out and potentially contracting and spreading the virus.
Print this piece
Brooks urges COVID-19 antibody tests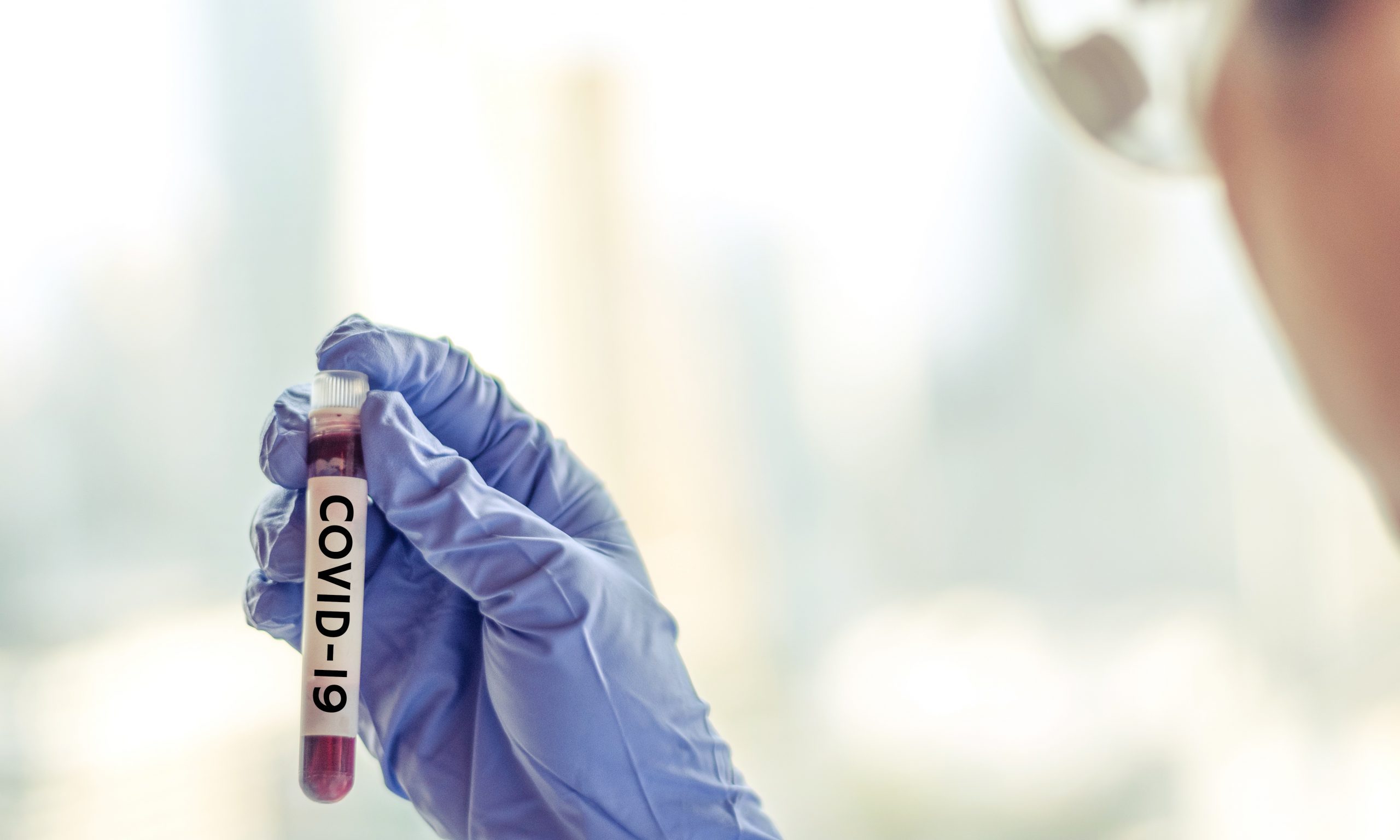 Congressman Mo Brooks joined a bipartisan letter to the Secretary of Health and Human Services as well as the Director of the Biomedical Advanced Research and Development Authority urging that HHS rapidly deploy COVID-19 antibody testing.
"Americans must work for the good of their families, our economy, and our country," Brooks said. "At the same time, America must minimize or eliminate COVID-19 health risks. Many Americans have beat COVID-19 with minimal or no adverse health effects. They did so with their own COVID-19 antibodies. COVID-19 antibody testing, followed by harvesting of COVID-19 antibodies and injection of them into sick patients, is a very promising, potential COVID-19 treatment and cure. As such, I encourage Secretary Azar and Director Bright to deploy these antibody tests rapidly and widely to help America's medical profession acquire another weapon in the fight against COVID-19."
Brooks joined Congressman Bill Foster, D-Illinois, and Congressman Ami Bera, D-California, in leading the bipartisan letter in support of their efforts to encourage innovation in COVID-19 testing, and urging them to rapidly deploy COVID-19 antibody tests that have met accuracy and safety standards as rapidly and widely as possible.
Simple antibody tests have been developed by U.S. companies and have been approved by the Food and Drug Administration. These serological tests detect the immune system's response to viral infections, including COVID-19.
These tests can identify people who have already acquired immunity to COVID-19, and who can safely re-enter the workforce, travel and return to normal life.
"It is imperative that the United States does not continue to be behind the curve on COVID-19 testing, including on the antibody testing that will be vital as we eventually restart the economy and which will take place only after a large fraction of the population is confident that they are immune to infection so that it is safe to work, travel, and return to normal life," Foster said. "It will be an unnecessary economic tragedy if our citizens remain cowering at home because we failed to provide them with the simple, inexpensive means of proving their immunity – the tests should be deployed as rapidly and widely as possible. This must be followed by the ability for individuals to reliably certify that they are immune to COVID-19 so that they can return to normal life – especially for workers in critical industries like healthcare and food."
"The reality of COVID-19 is that many Americans, especially the younger population, will have gotten the virus without them knowing because either their symptoms were too mild or because tests were not available at the time they got sick," said Congressman Bera, M.D. "Serological testing is an easy and quick method to check if Americans have acquired COVID-19 immunity. As a doctor and Member of Congress, I strongly urge the Administration to deploy these tests as rapidly and widely as possibly. Serological testing would allow for many Americans to safely re-enter the workforce, providing a boost to our economy."
The letter was signed by a bipartisan group of 113 Members of Congress.
"Restarting the economy after the coronavirus pandemic will take place only after a large fraction of the population is confident that they are immune to infection so that it is safe to work, travel, and return to normal life," the letter read. "This will happen when a proven vaccine is widely deployed, but this is likely more than a year away. In the meantime, much of our population, especially the young and minimally symptomatic, will have already acquired immunity to COVID-19, not through vaccination, but by getting infected and recovering. Most of those who recover will not be certain they had COVID-19, either because the symptoms were too mild, or because tests for the virus were unavailable at the time they were infected."
"Fortunately, a so-called serological test that detect the immune system's response to a viral infection, including to COVID-19, could provide such a reasonable assurance," the letter continued. "The simplest serological tests involve a finger-prick to deliver drops of blood to a disposable cartridge which can deliver an answer within minutes. No special equipment is needed, and tests like this could be readily obtained at doctor's offices or drive-thru test centers. It is imperative that serological tests be rapidly deployed to all Americans, so that the people who have acquired COVID-19 immunity can re-enter the work force and restart the economy."
"We applaud the FDA for acting rapidly in granting provisional approval of the first of these tests, and BARDA for providing a funding opportunity for ramping up manufacture," the Congressmen went on. "It is now vital that the U.S. does not drop the ball on coronavirus antibody testing since it tells us who can safely return to work. It will be an unnecessary economic tragedy if our citizens remain cowering at home because we failed to provide them with the simple, inexpensive means of proving their immunity. Each one of these inexpensive test kits can add many thousands of dollars to GDP by allowing someone who has recovered from COVID-19 to return to the productive economy."
As of press time, 9,620 Americans have died from COVID-19. 336,851 Americans have been diagnosed with COVID-19, which is caused by a strain of the coronavirus, SARS-CoV-2. Only 17,977 of these have fully recovered. Of those suffering, 8,206 are in serious or critical condition. In Alabama, 1,841 have contracted the illness and 45 have died; while another 231 are hospitalized. 20 Alabamians have recovered from the illness.
Brooks represents Alabama's Fifth Congressional District.
Print this piece