SPLC: Ivey's statements on absentee balloting "irresponsible"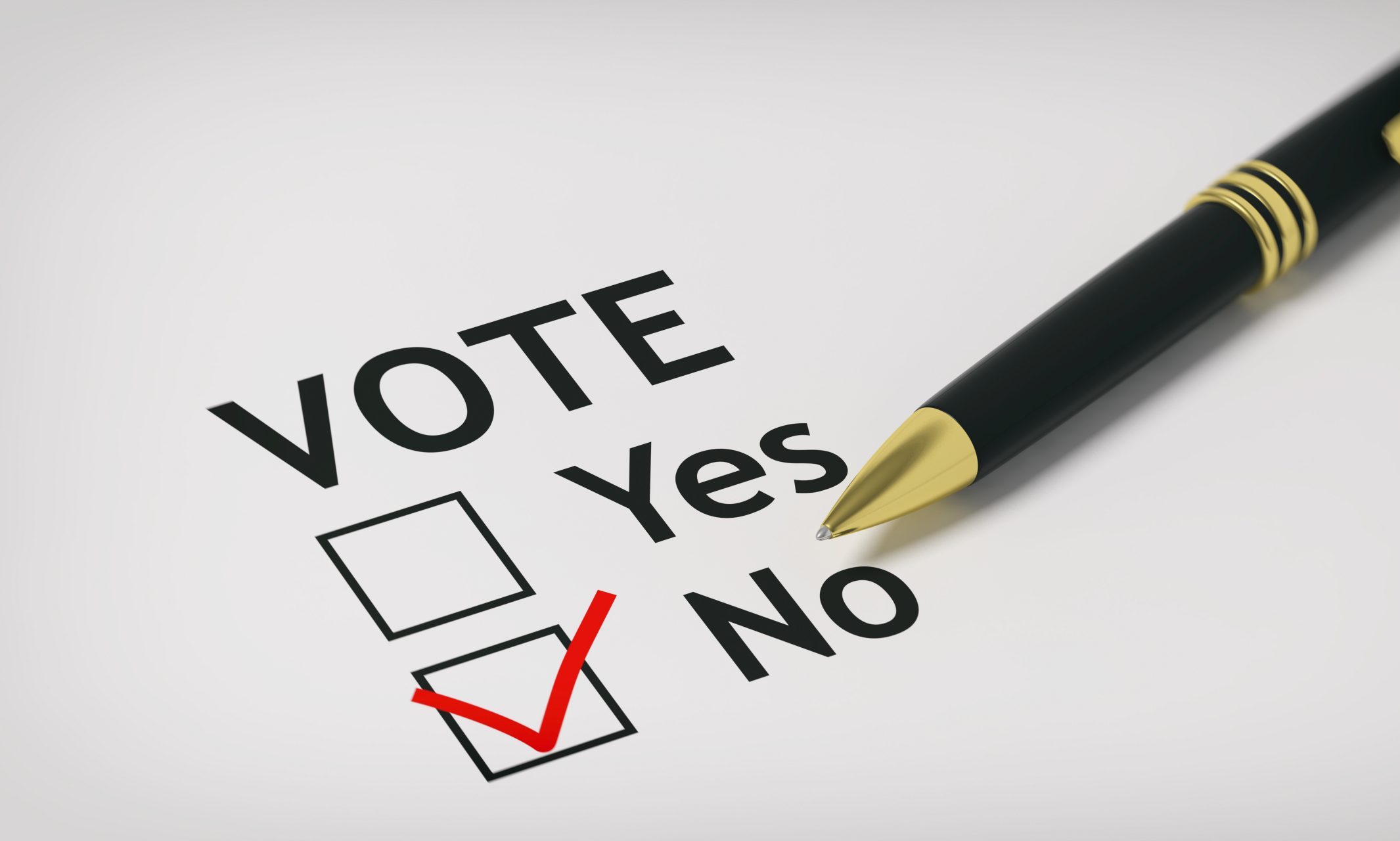 The Southern Poverty Law Center condemned Governor Kay Ivey's comments saying she would not advocate for "no-excuse absentee voting" during the COVID-19 outbreak, calling her comments "irresponsible."
Currently, to receive an absentee ballot, the voter must submit a valid reason as to why they are unable or unwilling to vote at a polling place. "No-excuse" absentee voting would allow any registered voter to request an absentee without requiring that the voter state a reason for his/her desire to vote absentee.
During a conference call on Tuesday, Ivey discussed whether "no-excuse absentee voting" should be allowed amid the COVID-19 outbreak.
"At this time I would not advocate for a legislative change to allow that to happen," Ivey said. "In a state-of-emergency the Secretary of State can adopt an emergency amend rule related to absentee voting. Anyone concerned with the virus can select a box and the box is called 'I am ill or have an infirmity.'
"My thought is that if anyone can submit an absentee vote without a valid reason it raises the potential for voter fraud and, y'all, in the middle of a public health crisis we don't need to open that up and add extra problems to our plate." 
Ivey announced on March 18 that the primary runoff election, which was scheduled for March 31, will be held on July 14, 2020, over concerns surrounding the health and safety of Alabamians voting during the COVID-19 pandemic. The election will include the headline race for the GOP nomination for Senate.
Nancy Abudu, deputy legal director for the SPLC, released a statement on Wednesday, saying Ivey's lack of consideration for "no-excuse absentee voting" will leave thousands of people disenfranchised if they cannot vote by mail.
"Through a worldwide public health crisis with no clear end in site, Governor Kay Ivey and Alabama's leaders are digging in their heels to expand voter suppression in the state in a way that will impact not only communities of color and low-income individuals, but senior citizens and those taking care of sick family members as well among those directly impacted by COVID-19.  Governor Ivey's use of the myth of voter fraud as an excuse to prevent Alabamians from having a safe way to vote by mail in future elections is irresponsible, shows a total lack of leadership on a critical issue, and will undermine our democratic process."
"Meanwhile on the same day hours earlier, Georgia's Secretary of State committed to sending every eligible, active voter an absentee ballot request form in the state's rescheduled primary election. Expanding no-excuse absentee balloting, implementing early voting, and recruiting less at-risk poll workers are bare minimum policies Alabama should do to avoid electoral disasters in its primary run-off in July and in the general election in November." 
Alabama Secretary of State John Merrill said on Monday that Alabamians can vote by absentee ballot amid the COVID-19 outbreak. 
"Amid coronavirus concerns, it is important to remember that Alabamians who are concerned about contracting or spreading an illness have the opportunity to avoid the polls on Election Day by casting an absentee ballot," Merrill said in a press release Monday. "Alabamians can access the application online or by visiting or calling their local Absentee Election Manager's office. 
"Any qualified voter who determines it is impossible or unreasonable to vote at their polling place shall be eligible to check the box on the absentee ballot application that is most applicable to that individual," the Secretary of State's office said. "State law allows the Secretary of State to issue absentee voting guidance during declared states of emergency, allowing Secretary Merrill to encourage voters to check the box which reads as follows (in the case none of the boxes are appropriate):
"I have a physical illness or infirmity which prevents my attendance at the polls. [ID REQUIRED]"
The deadline to register to vote in the July 14 election is Monday, June 29. The deadline to submit an absentee ballot application is Thursday, July 9. The deadline to return an absentee ballot to the Absentee Election Manager is the close of business Monday, July 13. And the last day to postmark an absentee ballot is Monday, July 13. 
Voters can request an absentee ballot application by calling the Secretary of State's office at 334-242-7210.
More information on absentee ballot voting can be found on the Alabama Secretary of State website.
AARP Alabama asks for details on $50 million federal COVID-19 aid to nursing homes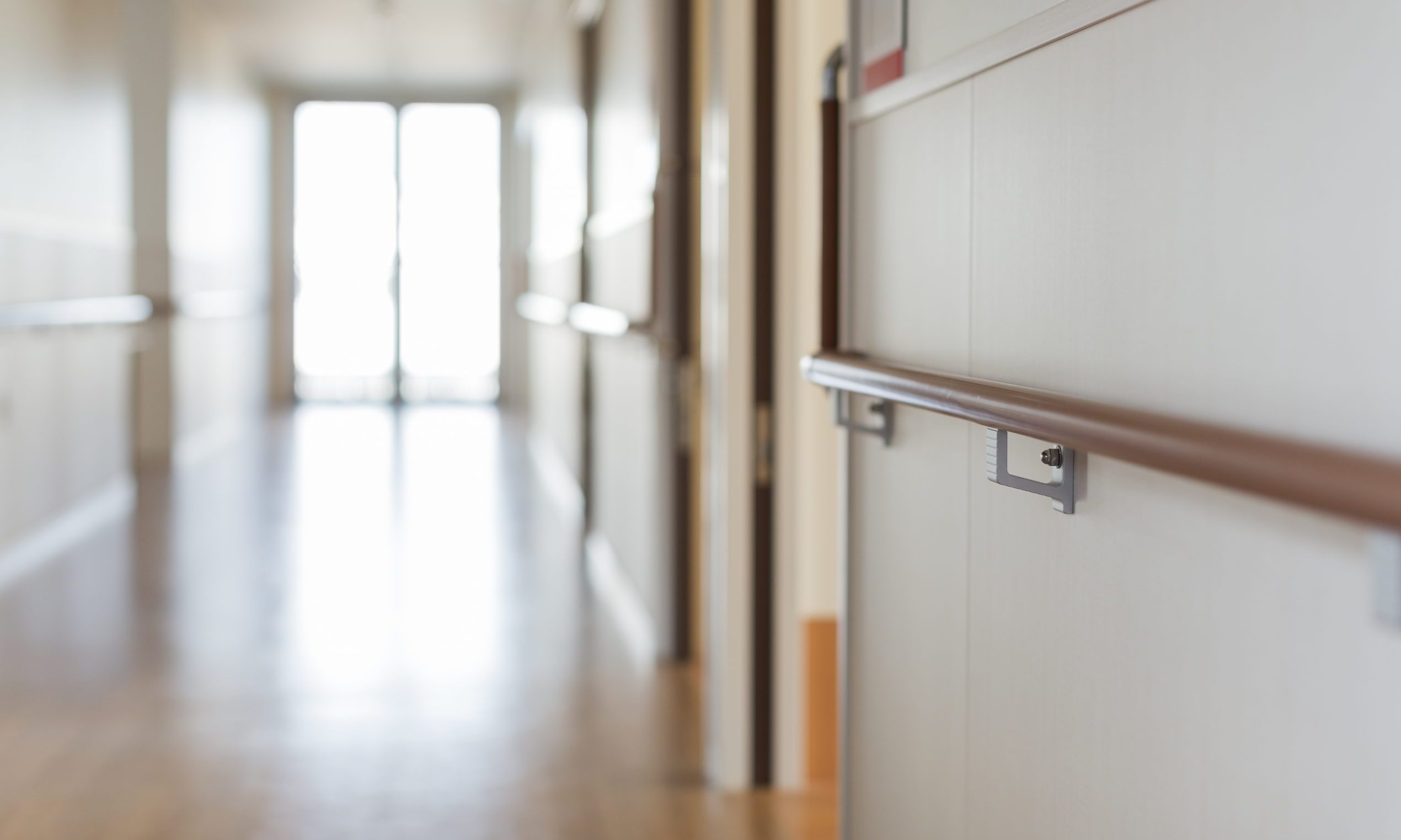 The Alabama chapter of AARP is asking the state to ensure federal coronavirus relief funds are spent wisely and in the open. Gov. Kay Ivey on Friday announced $50 million in grants would go to state nursing homes to aid in the fight against COVID-19.
Candi Williams, AARP's Alabama state director, told APR on Monday that the organization, which advocates for the elderly, wants a better understanding of how that money will be spent and to ensure some is spent for ongoing COVID-19 testing.
A spokesman for the Alabama Nursing Home Association says details on how the money can be spent is already publicly available, however, and Ivey in early June announced the award of $18.27 million in federal CARES Act funds to be spent toward regular nursing home COVID-19 testing.
"What we're looking for is specifics on how it will be used, and we want those specifics to be made publicly available," Williams said.
Ivey on Friday said the money is to be administered by the Alabama Nursing Home Association Education Foundation. The Alabama Hospital Association is to administer up to $50 million in grants to state hospitals through another program.
"This allocation of up to $50 million will be for operational costs that are COVID-19 related, such as PPE, cleaning, personnel costs and other costs incurred related to the pandemic," Ivey's office said in a press release Friday.
"In partnership with the state of Alabama, the Alabama Nursing Home Association Education Foundation will administer the funds fairly and impartially on behalf of the people of Alabama, for all of Alabama's nursing home facilities," the statement goes on to say.
Williams said the public deserves to know how the federal funds will be used, and said Ivey's office hasn't yet signaled whether those details will be made public.
Ivey's office, through a spokeswoman, declined to comment, and referred a reporter to the Alabama Nursing Home Association.
John Matson, communications director for the Alabama Nursing Home Association, told APR that AARP Alabama need only read the memorandum of understanding published along with Ivey's announcement about the grants on Friday to see how the money must be spent.
According to the memorandum, the Alabama Nursing Home Association Education Foundation can only disburse the funds to nursing homes "for the purposes of responding to or mitigating the COVID-19 public health emergency" and details what facilities must do to receive the money.
Among the requirements, nursing homes in their applications must provide supporting documentation, which can include invoices, purchase orders, payroll records and financial records, according to the memorandum. The foundation must also provide the Alabama Finance Director's Office with a detailed report on the 15th of each month noting how the money was spent, according to the document.
"I think it would be helpful for them to read that," Matson said, referring to AARP Alabama and the memorandum of understanding.
AARP Alabama is also asking that the money be used for ongoing and methodical testing of all residents and staff in the state's long-term care facilities.
"We've seen across the country that testing can be hit or miss, and testing frequency can vary," Williams said. "We've seen in other states where that has helped curb the loss of life and helps protect residents."
Matson noted that Ivey in early June also announced a separate $18.27 million in federal CARES Act funds to be spent toward regular nursing home COVID-19 testing and "proactive surveillance" through the end of the calendar year, which is also being administered by the Alabama Nursing Home Association Education Foundation.
Alabama's long-term care ombudsmen, who are tasked with protecting residents' rights and investigating health and safety concerns, have been largely banned from entering Alabama's long-term care facilities since early on in the pandemic when the facilities ended visitations to help prevent the spread of the virus.
Williams said AARP would also like to see the safe reentry of ombudsmen into state facilities and for those details to be included in a publicly-released plan.
"We also have been advocating for transparency and real-time data about the COVID cases and death in Alabama nursing homes and long-term care facilities. That continues to be a struggle," Williams said.
The Centers for Medicare and Medicaid Services is collecting that state data, but it's weeks old by the time it's published on the federal agency's website, Williams said.
"Having that information would help us protect the residents, staff and surrounding communities, but also making sure families have that information," Williams said.
The Alabama Department of Public Health has declined to release county-level or facility-level details on coronavirus in long-term care facilities and nursing homes, citing privacy concerns. Many other states do release that information, however.
According to CMS, there have been 3,841 confirmed COVID-19 cases and 562 deaths among residents in Alabama nursing homes as of July 26. AARP Alabama said COVID-19 deaths of nursing home residents make up approximately 42 percent of the state's total coronavirus deaths.