Alabama exploring empty hotels to bolster hospital bed capacity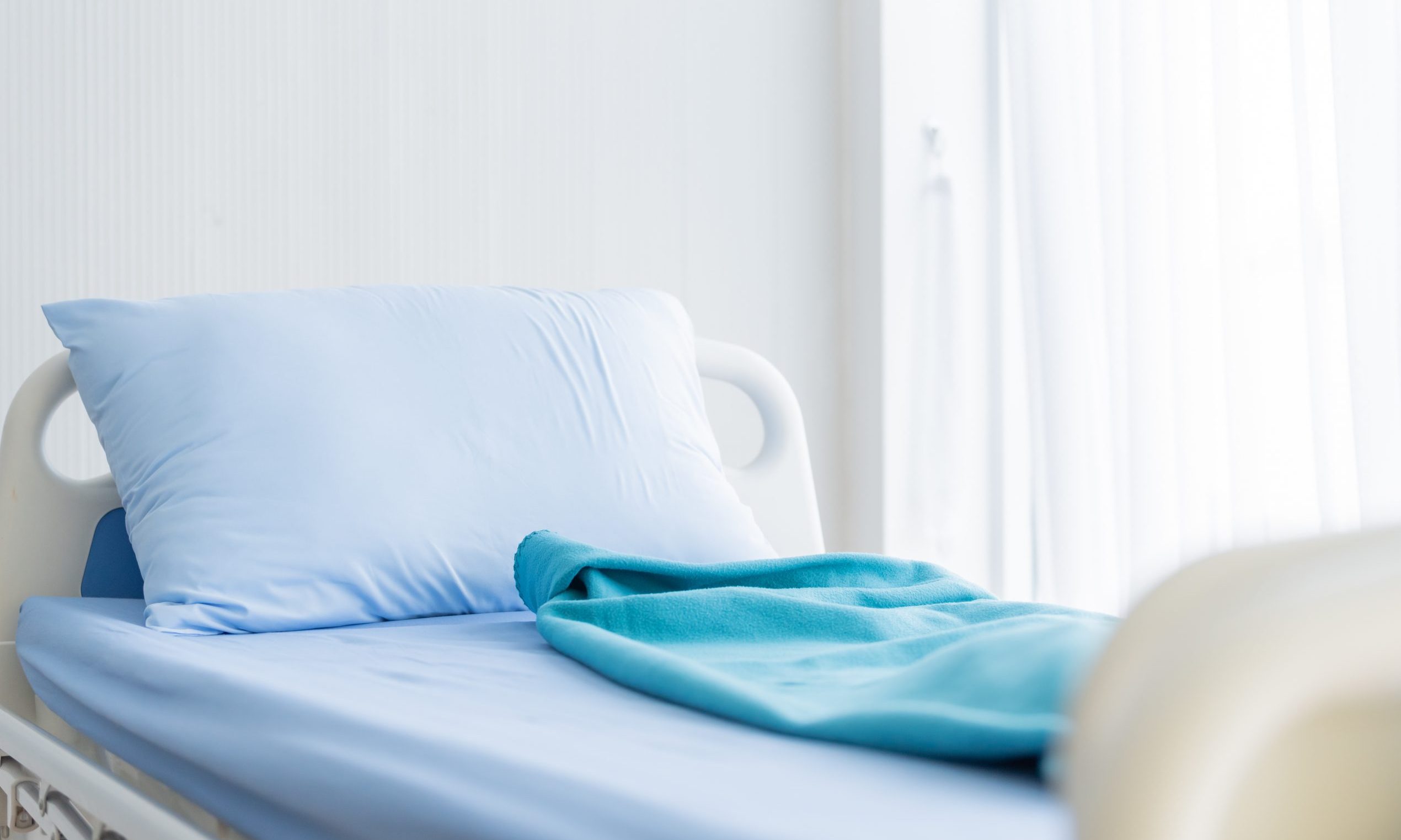 Gov. Kay Ivey said on a conference with lawmakers and state officials Monday that the state and the U.S. Army Corps of Engineers are considering using hotels, especially in Alabama's large metro areas, to expand hospital bed capacity.
The discussions come as public health experts warn that hospitals could face a surge in patients as the coronavirus pandemic spreads in Alabama and hospitals begin reporting more hospitalizations.
"The governor continues to explore all options to combat COVID-19," the governor's press secretary, Gina Maiola, said when APR asked about the plans. "A decision has not been finalized, but her priority remains focused on the health, safety and well-being of all Alabamians."
On the conference call Monday, Ivey told lawmakers that the U.S. Army Corps of Engineers is visiting the city's major metro areas to study facilities that could be used to provide extra hospital bed capacity if a surge in patients materializes, according to several lawmakers and elected officials who were on the call.
Ivey said on the call that the U.S. Army Corps of Engineers is looking at ways it can contract with empty hotels to expand hospital bed capacity quickly to avoid an overwhelming of the state's medical facilities with COVID-19 patients.
The Corps of Engineers is surveying potential sites in Tuscaloosa County, Lee County, Birmingham, Mobile, Montgomery and Huntsville. The discussions seem to mirror a nationwide plan being discussed by leaders of the Army Corps of Engineers.
It's not clear when any of these popup hospitals could be functional in Alabama. More information or some kind of report on the possibility of using the hotels is expected by the end of the week, lawmakers who listened to the call said. But that would only be the first step of the process.
Some experts have also recommended using closed rural hospitals across the state to increase bed capacity. "While there is not a specific plan to do so at this time, the governor is not ruling out any option," Maiola said of re-opening rural hospitals. "The health of Alabamians is of the utmost importance."
States across the country are looking at hotels — largely empty during the economic shutdown — as potential venues to bolster bed capacity. Washington purchased motels to add bed capacity early on its outbreak. The Army Corps of Engineers, according to McClatchy, explored using hotels in New York City.
The Corps then played a large role in New York, setting up a number of temporary hospitals at convention centers, colleges and other sites in the city, which is now the epicenter of a national outbreak.
The commanding general of the Army Corps of Engineers, Lt. Gen. Todd Semonite, told
Fox News
that residents of other parts of the country can expect to see pop-up field hospitals like those appearing in New York City.
The hotels, officials said, would be the easiest to convert into extra hospital bed capacity because there are already individual bathrooms for each room and often air conditioning and heat for each individual room.
Sewell votes in favor of $1.5 trillion infrastructure plan
U.S. Rep. Terri Sewell, D-Alabama, on Wednesday voted in favor of H.R. 2, the Moving Forward Act, a $1.5 trillion plan to rebuild American infrastructure.
"Our country is in serious need of bold and comprehensive infrastructure reform," Sewell said. "This was true before the coronavirus pandemic and it has become increasingly urgent as we continue to grapple with the ongoing healthcare and economic crises resulting from the pandemic."
"As a member of the Rural Broadband Task Force and a representative of a district that lacks adequate and comprehensive internet access, I am pleased that H.R.2 includes our bill the Accessible, Affordable Internet for All Act, comprehensive legislation which invests$100 billion for high-speed broadband infrastructure in underserved communities," said Sewell. "This investment will go a long way toward helping people across my district have access to the high-speed, affordable internet services that are necessary in today's economy. Additionally, the bill's $40 billion investment in new wastewater infrastructure will be transformative for countless residents of Alabama's 7th District who lack access to affordable and efficient wastewater services. If we fail to make these investments now, our Nation's aging infrastructure will continue to collapse and millions of Americans will be left out of our hopeful economic recovery."
As a member of the House Rural Broadband Task Force, Sewell co-led introduction of H.R. 7302, the Accessible, Affordable Internet for All Act, which invests $100 billion to build high-speed broadband in unserved and underserved communities and ensures that internet service will be affordable. H.R. 7302 provided the framework for the broadband provisions in H.R. 2.
Two of Rep. Sewell's bills are included as key provisions in H.R. 2. H.R. 1680, New Markets Tax Credit Extension Act of 2019 is designed to spur private investment in low-income rural communities and urban neighborhoods by providing tax credits for private investments made in underserved communities. H.R. 3967, the Municipal Bond Market Support Act of 2019, would help local governments, non-profits, schools, hospitals, universities and other entities reduce costs associated with infrastructure and development projects.
Sewell also co-led three amendments to H.R. 2 that passed this week. These amendments would expand the role of Historically Black Colleges and Universities in DOT research, support HBCU infrastructure development, and create a carbon capture, utilization, and storage technology commercialization program and direct an air capture technology program within the Department of Energy.
Sewell's office said that in light of the pandemic and as schools consider how best to provide resources to students remotely, H.R.2 will provide critical access to both students and teleworkers across Alabama's 7th Congressional District.
H.R. 2 would invest more than $1.5 trillion in roads, bridges, transit systems, schools, housing, broadband access and other essential infrastructure.
H.R. 2 now goes to the Senate, where Senate Republicans are likely to make a number of changes to the legislation. The Senate's 60 votes to end a filibuster rule; however means that any infrastructure bill will have to have bipartisan support to pass the Senate.
Sewell is a member of the House leadership and is in her fifth term representing Alabama's 7th Congressional District. Sewell had no primary challenger and no Republican is running against her in the Nov. 3 general election.