Civil Rights icon Rev. Joseph Lowery has died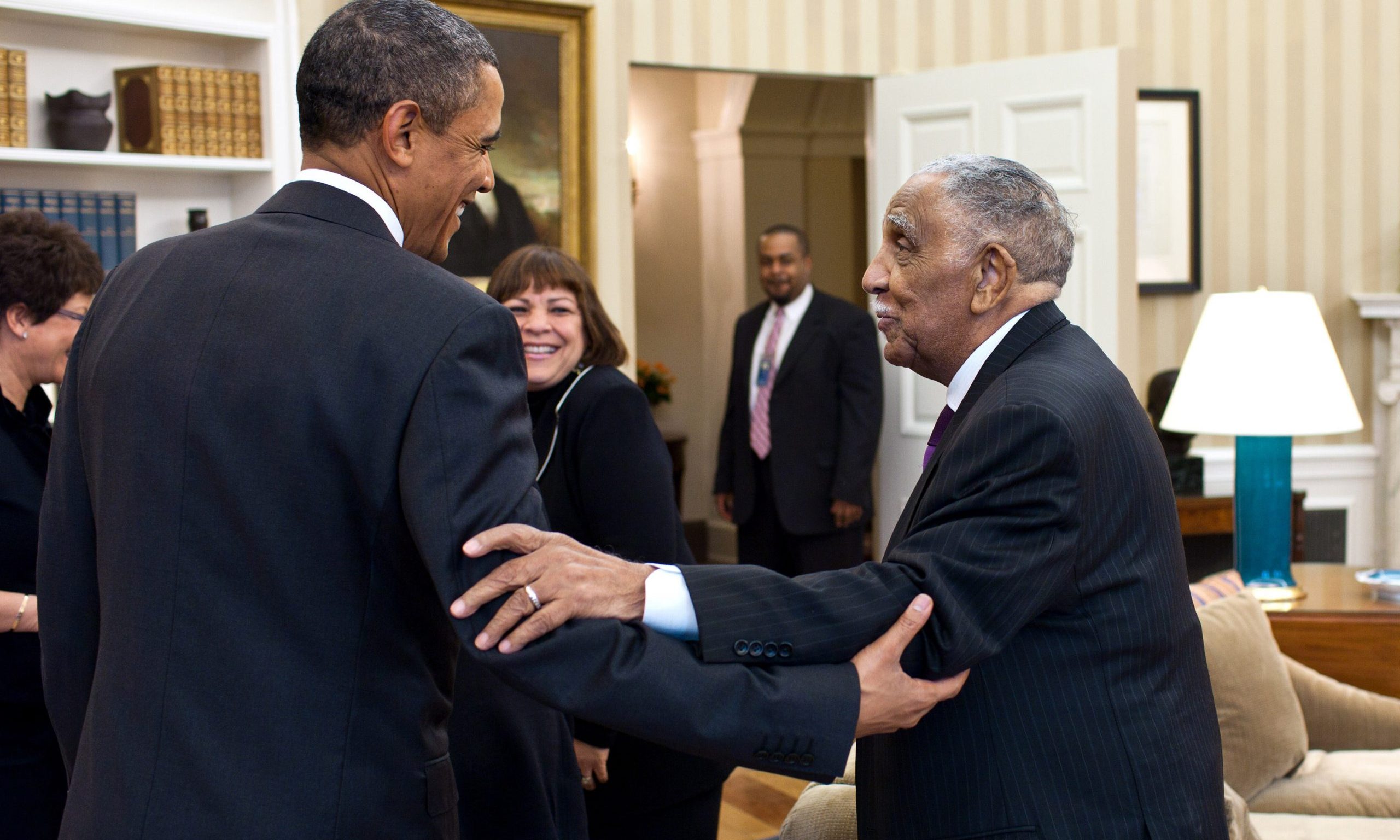 Saturday, Civil Rights Movement legend, the Rev. Joseph E. Lowery died. He was 98.
Lowery was a founding member of the Southern Christian Leadership Council along with Dr. Martin Luther King Jr. and was a valued member of King's inner circle during the Civil Rights Movement. After King was assassinated Ralph David Abernathy took over the role leading the SCLC. In 1977 Lowery succeeded Abernathy and would go on to head the influential civil rights group as President for twenty years.
"RIP Rev. Joseph Lowery. A civil rights icon and a drum major for justice whose legacy will live on in all of us he touched," Congresswoman Terri Sewell (D-Selma) said on social media.
Lowery was born in Huntsville in 1921. After graduating from high school, he studied at Knoxville College and Alabama Agricultural and Mechanical College before earning a bachelor's degree in 1943 from Paine College, a Methodist institution in Augusta, Georgia. Lowery then entered the seminary at Paine Theological Seminary to become a Methodist minister. After his graduation, Lowery became the Pastor of the Warren Street United Methodist Church in Mobile. He also became president of the local Alabama Civic Affairs Association. Lowery married his wife Evelyn in 1950. They had five children.
Lowery worked with King throughout the Civil Rights Movement of the 1950s and 1960s. Both men believed in nonviolence to achieve the goal of ending segregation. Following the Montgomery bus boycott, Lowery, King, Abernathy, and Fred Shuttlesworth formed the SCLC to strengthen their work throughout the South.
In 1960, Lowery, Shuttlesworth, Abernathy, and Solomon Seay were sued for libel by the Montgomery police commissioner over an advertisement in the New York Times to raise funds for King's legal defense. King was facing felony charges for allegedly false statements in his 1956 and 1958 Alabama tax returns. The all-white jury found in favor of the plaintiff and ordered the defendants to pay $500,000 in restitution ($4,570.000 in today's dollars). Lowery had his car seized and sold at public auction to pay the judgement. The U.S. Supreme Court overturned the libel verdict in 1964, in New York Times v. Sullivan.
Lowery moved to Nashville in 1961 where he continued to lead marches and sit-ins against segregation in public facilities while continuing his leadership role in the SCLC.
In 1964, Lowery became the pastor of St. Paul United Methodist Church in Birmingham until 1968.
Lowery was a loyal friend and supporter of Dr. King. He stood with King through personal crisis and aided King by tying up loose ends while King was jailed in Selma in February 1965. Lowery spoke at King's memorial service in Atlanta following his assassination.
In 1968, Lowery became the pastor of Central United Methodist Church in Atlanta. Lowery aided Abernathy at the SCLC and took over as the president of SCLC. In 1977. Lowery continued to speak out for civil rights but also expanded the group's focus to opposing apartheid in South Africa and human rights issues in the Middle East. In 1982, Lowery and Jesse Jackson led a march from Tuskegee to Washington, D.C., to promote the extension of the Voting Rights Act of 1965.
Lowery retired from the church in 1992, and left the SCLC in 1997, but remained active in a number of causes even in retirement. Lowery received the Lifetime Achievement Award from the NAACP. In 2001 Clark Atlanta University established the Joseph E. Lowery Institute for Justice and Human Rights. In 2009 he was awarded the Presidential Medal of Freedom by President Barack H. Obama (D). His wife, Evelyn, died in 2013.
"Dr. Joseph E. Lowery was a mentor and friend of mine," said Martin Luther King III. "He worked closely with my father, as the Chair of SCLC board of directors and my mother throughout her lifetime and especially during her tenure at the King Center. As the President of SCLC who succeed him, I always valued, respected and appreciated his advice and counsel."
"His service as SCLC's president was also important because it came about at a critical time in the history of our nation when there were efforts to turn back the "clock of progress.," King continued. "Dr. Lowery's work and leadership personified SCLC's theme "To Save The Soul of America." He believed there was a place in the movement for everyone. Dr. Lowery was an "old school" Civil Rights leader and an excellent preacher and teacher who always used his God-given talents to promote social justice and the uplift of the poor and marginalized. He will be sorely missed. My wife, daughter and I extend our heartfelt condolences to his family."
Print this piece
Sewell, Rogers vote for bipartisan bills to improve Paycheck Protection Program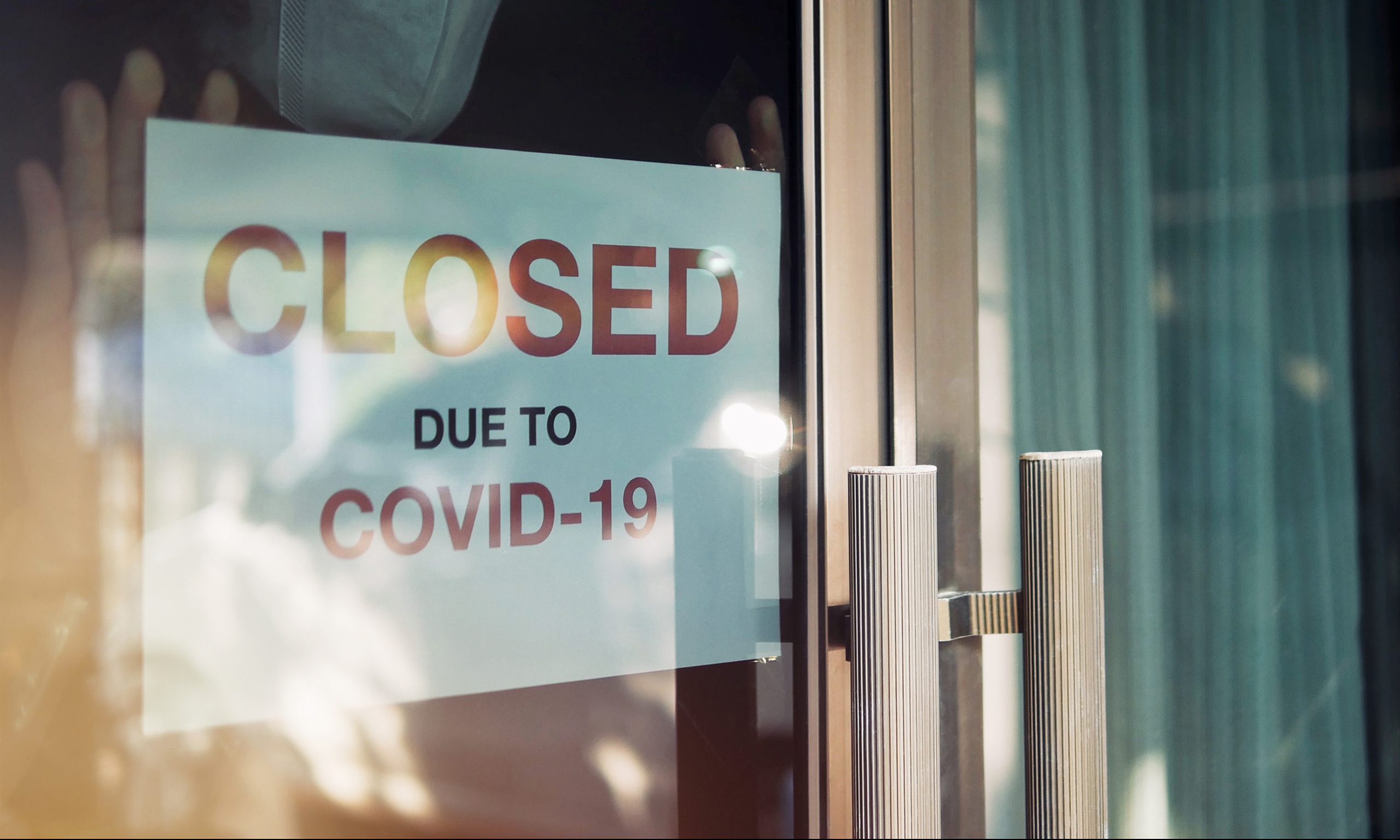 U.S. Reps. Terri Sewell, D-Selma, and Mike Rogers, R-Saks, voted in favor of a bipartisan bill aimed at improving the Paycheck Protection Program, dubbed the Payroll Protection Program Flexibility Act.
"The Paycheck Protection Program has been a lifeline for tens of thousands of Alabama businesses, but there are still too many small businesses that have been unable to access necessary resources because of the program's strict stipulations," Sewell said.
Sewell said many small businesses have not applied despite their urgent need because they do not believe they can meet current standards, and many are afraid to use the money because of the program's strict requirements.
"The bills the House passed today would both make the PPP program more flexible so it can reach more small businesses in need, and also increase the program's transparency to ensure funding is going to main street businesses that need support the most," Sewell said.
Rogers said he was pleased the act passed the House.
"The bill will add more flexibility to these loans to help small businesses even more," he said. "It will extend the loan forgiveness period, allow businesses that receive forgiveness to also receive payroll tax deferment and will allow businesses to spend different amounts on payroll costs and mortgage, rent, and other expenses. I hope these modifications will further help our small businesses that are the heartbeat of our local economies."
According to the U.S. Small Business Administration, more than 60,000 Paycheck Protection Program loans have been issued to small businesses in Alabama with each recipient receiving an average PPP loan of about $100,000.
According to Sewell's office, the new bill would provide needed flexibility to the Paycheck Protection Program — originally created by Congress in the CARES Act in April — in order to make this key program functional for the small businesses that need it the most.
Sewell's office provided a lengthy explanation of what the legislation does:
Under the current Paycheck Protection Program, the PPP loan converts to a grant as long as the small business uses the loan within eight weeks of the CARES Act enactment – that is, by June 30 – and uses at least 75 percent of the loan proceeds on payroll and the rest for such necessary expenses as rent, mortgage interest, and utilities. Many small businesses, particularly very small businesses, have reported that, with these restrictions, the loans do not meet their needs.
The bill makes the PPP program more flexible in the following key ways, in order to make it more accessible and usable for the vulnerable small businesses that need it the most:
Allowing loan forgiveness for expenses beyond the 8-week covered period to 24 weeks and extending the rehiring deadline. Back in March, the PPP program was established as an eight-week program, ending on June 30. However, it is clear that the economic effects of the pandemic will impact small businesses long past June 30. The current eight-week timeline does not work for local businesses that could only very recently have customers and those that are only allowed to open with very heavy restrictions. Small businesses need the flexibility to spread the loan proceeds over the full course of the crisis, until demand returns.
Increasing the current limitation on the use of loan proceeds for nonpayroll expenses from 25 percent to 40 percent. Currently, under regulations issued by the Trump Administration, the PPP loans require that no more than 25 percent of loan proceeds can be spent on non-payroll expenses such as rent, mortgage interest, and utilities. This limitation has prevented many small businesses, such as independent restaurants, from applying to the program because their rent is significantly more than 25 percent of their monthly expenses. The 40 percent limitation in this bill is much more realistic.
Extending the program from June 30 to December 31. By ensuring the PPP program will operate for 24 weeks, rather than only eight, this bill will ensure that many more truly small businesses will be able to take advantage of the program.
Extending loan terms from two years to five years. According to the American Hotel and Lodging Association, full recovery for that industry following both the September 11, 2001 terrorist attacks and the 2008 recession took more than two full years. This was also true for many other industries. If the past is any indication of the future, it will take many businesses more than two years to achieve sufficient revenues to pay back the loan.
Ensuring full access to payroll tax deferment for businesses that take PPP loans. The purpose of PPP and the payroll tax deferment was to provide businesses with liquidity to weather the crisis. Receiving both should not be considered double-dipping. Businesses need access to both sources of cash flow to survive.
The Payroll Protection Program Flexibility Act passed on a 417 to 1 vote. Alabama Congressmembers Bradley Byrne, Mo Brooks, Robert Aderholt, Martha Roby, and Gary Palmer also voted for the legislation. It now heads to the Senate for their consideration.
Rogers represents Alabama's 3rd Congressional District. Sewell represents Alabama's 7th Congressional District.
Print this piece