Civil Rights icon Rev. Joseph Lowery has died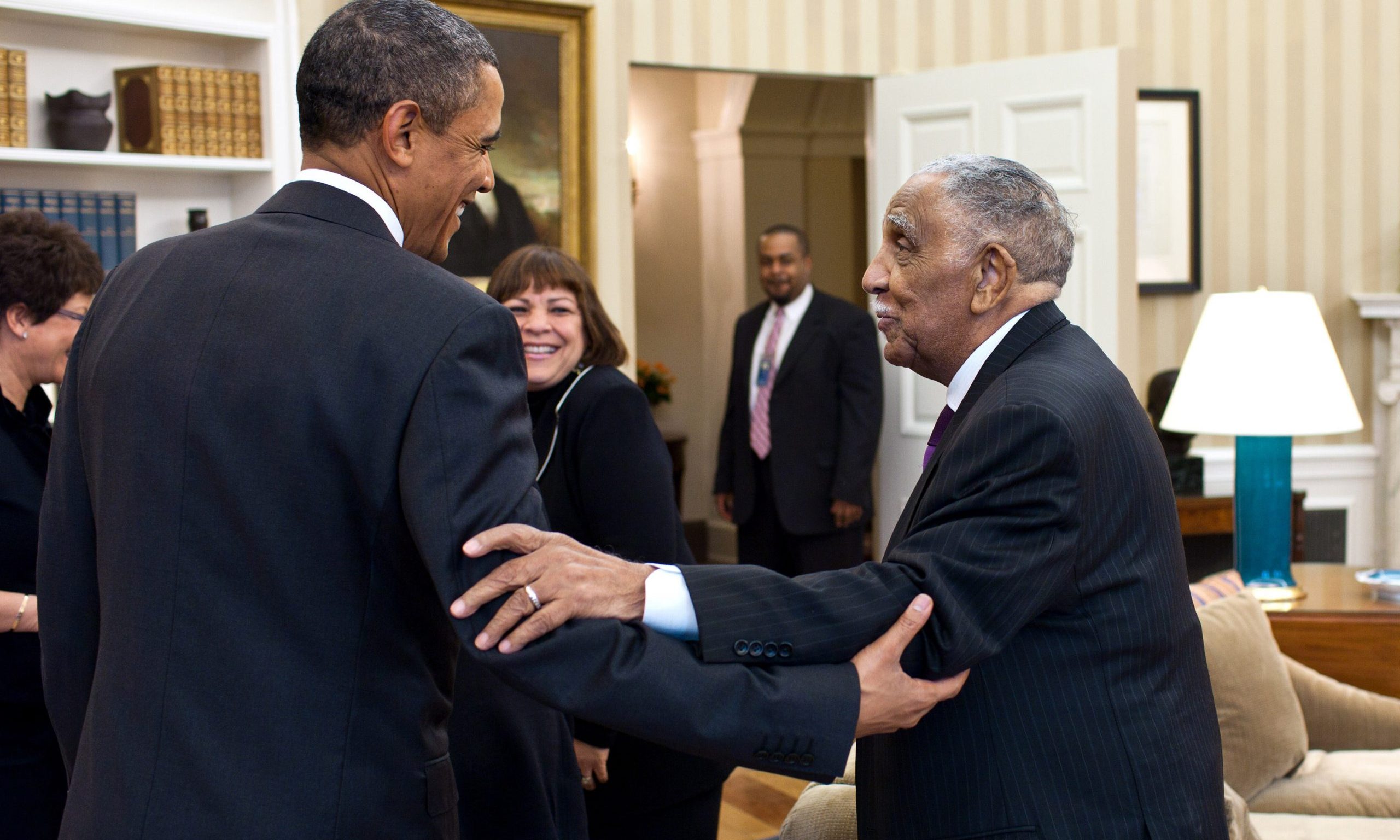 Saturday, Civil Rights Movement legend, the Rev. Joseph E. Lowery died. He was 98.
Lowery was a founding member of the Southern Christian Leadership Council along with Dr. Martin Luther King Jr. and was a valued member of King's inner circle during the Civil Rights Movement. After King was assassinated Ralph David Abernathy took over the role leading the SCLC. In 1977 Lowery succeeded Abernathy and would go on to head the influential civil rights group as President for twenty years.
"RIP Rev. Joseph Lowery. A civil rights icon and a drum major for justice whose legacy will live on in all of us he touched," Congresswoman Terri Sewell (D-Selma) said on social media.
Lowery was born in Huntsville in 1921. After graduating from high school, he studied at Knoxville College and Alabama Agricultural and Mechanical College before earning a bachelor's degree in 1943 from Paine College, a Methodist institution in Augusta, Georgia. Lowery then entered the seminary at Paine Theological Seminary to become a Methodist minister. After his graduation, Lowery became the Pastor of the Warren Street United Methodist Church in Mobile. He also became president of the local Alabama Civic Affairs Association. Lowery married his wife Evelyn in 1950. They had five children.
Lowery worked with King throughout the Civil Rights Movement of the 1950s and 1960s. Both men believed in nonviolence to achieve the goal of ending segregation. Following the Montgomery bus boycott, Lowery, King, Abernathy, and Fred Shuttlesworth formed the SCLC to strengthen their work throughout the South.
In 1960, Lowery, Shuttlesworth, Abernathy, and Solomon Seay were sued for libel by the Montgomery police commissioner over an advertisement in the New York Times to raise funds for King's legal defense. King was facing felony charges for allegedly false statements in his 1956 and 1958 Alabama tax returns. The all-white jury found in favor of the plaintiff and ordered the defendants to pay $500,000 in restitution ($4,570.000 in today's dollars). Lowery had his car seized and sold at public auction to pay the judgement. The U.S. Supreme Court overturned the libel verdict in 1964, in New York Times v. Sullivan.
Lowery moved to Nashville in 1961 where he continued to lead marches and sit-ins against segregation in public facilities while continuing his leadership role in the SCLC.
In 1964, Lowery became the pastor of St. Paul United Methodist Church in Birmingham until 1968.
Lowery was a loyal friend and supporter of Dr. King. He stood with King through personal crisis and aided King by tying up loose ends while King was jailed in Selma in February 1965. Lowery spoke at King's memorial service in Atlanta following his assassination.
In 1968, Lowery became the pastor of Central United Methodist Church in Atlanta. Lowery aided Abernathy at the SCLC and took over as the president of SCLC. In 1977. Lowery continued to speak out for civil rights but also expanded the group's focus to opposing apartheid in South Africa and human rights issues in the Middle East. In 1982, Lowery and Jesse Jackson led a march from Tuskegee to Washington, D.C., to promote the extension of the Voting Rights Act of 1965.
Lowery retired from the church in 1992, and left the SCLC in 1997, but remained active in a number of causes even in retirement. Lowery received the Lifetime Achievement Award from the NAACP. In 2001 Clark Atlanta University established the Joseph E. Lowery Institute for Justice and Human Rights. In 2009 he was awarded the Presidential Medal of Freedom by President Barack H. Obama (D). His wife, Evelyn, died in 2013.
"Dr. Joseph E. Lowery was a mentor and friend of mine," said Martin Luther King III. "He worked closely with my father, as the Chair of SCLC board of directors and my mother throughout her lifetime and especially during her tenure at the King Center. As the President of SCLC who succeed him, I always valued, respected and appreciated his advice and counsel."
"His service as SCLC's president was also important because it came about at a critical time in the history of our nation when there were efforts to turn back the "clock of progress.," King continued. "Dr. Lowery's work and leadership personified SCLC's theme "To Save The Soul of America." He believed there was a place in the movement for everyone. Dr. Lowery was an "old school" Civil Rights leader and an excellent preacher and teacher who always used his God-given talents to promote social justice and the uplift of the poor and marginalized. He will be sorely missed. My wife, daughter and I extend our heartfelt condolences to his family."
Jones introduces bill to encourage investments in minority-serving banks
"One of the biggest hurdles for minority entrepreneurs is access to capital," Jones said.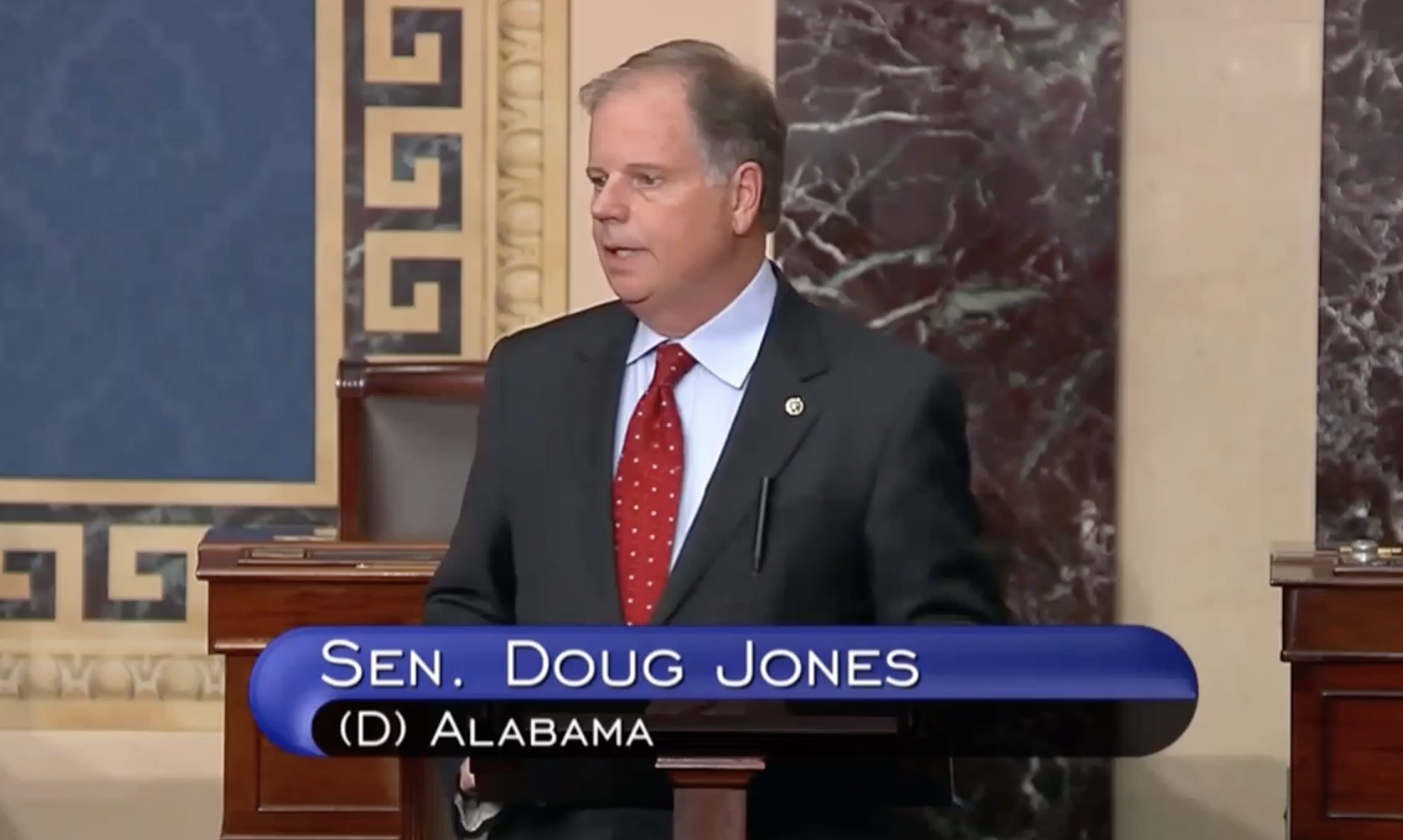 Alabama U.S. Sen. Doug Jones, D-Alabama, on Tuesday introduced legislation that would encourage investments in banks that serve minority communities.
"One of the biggest hurdles for minority entrepreneurs is access to capital," Jones said in a statement. "That's why this bill is so important. Increasing access to capital at the banks that serve minority communities will help expand financial opportunities for individuals and business owners in those communities."
Jones, a member of the Senate Banking Committee, in April urged the Federal Reserve and the U.S. Treasury to support Community Development Financial Institutions and minority-owned banks disproportionately affected by the COVID-19 pandemic, and he threw his support behind more federal funding for small community banks, minority-owned banks and CDFIs during the recent Paycheck Protection Program replenishment.
According to a press release from Jones's office, the bill would attract investments to those financial institutions by changing rules to allow "minority-owned banks, community banks with under $10 billion in deposits" and CDFIs to accept brokered deposits, or investments with high interest rates, thereby bolstering those institutions and encourage them to invest and lend in their communities.
It would also allow low-income and minority credit unions to access the National Credit Union Administration's Community Development Revolving Loan Fund.
"Commonwealth National Bank would like to thank Senator Jones for his leadership in introducing the Minority Depository Institution and Community Bank Deposit Access Act. As a small Alabama home grown institution, this proposal will allow us to accept needed deposits without the current limitations that hinder our ability to better serve the historically underserved communities that our institutions were created to serve. We support your efforts and encourage you to keep fighting the good fight for all of America," said Sidney King, president and CEO of Commonwealth National Bank, in a statement.
"The Minority Depository Institution and Community Bank Deposit Access Act is a welcomed first step in helping Minority Depository Institutions like our National Bankers Association member banks develop the kinds of national deposit networks that allow our institutions to compete for deposits with larger banks and to better meet the credit needs of the communities we serve. The National Bankers Association commends Senator Jones' leadership on this issue, and we look forward to continuing to engage with him on the ultimate passage of this proposal," said Kenneth Kelly, chairman of the National Bankers Association, in a statement.
A recent report by the Brookings Institute highlighted problems minority-owned businesses had accessing federal COVID-19 relief aid from PPP loans. Researchers found that it took seven days longer for small businesses with paid employees in majority Black zip codes to receive PPP loans, compared to majority-white communities. That gap grew to three weeks for non-employer minority-owned small businesses, the report notes.
The report also states that while minority-owned small businesses, many of which are unbanked or under banked, get approximately 80 percent of their loans from financial technology companies and online lending companies, fintechs weren't allowed under federal law to issue PPP loans until April 14.