Economy retools to fight COVID-19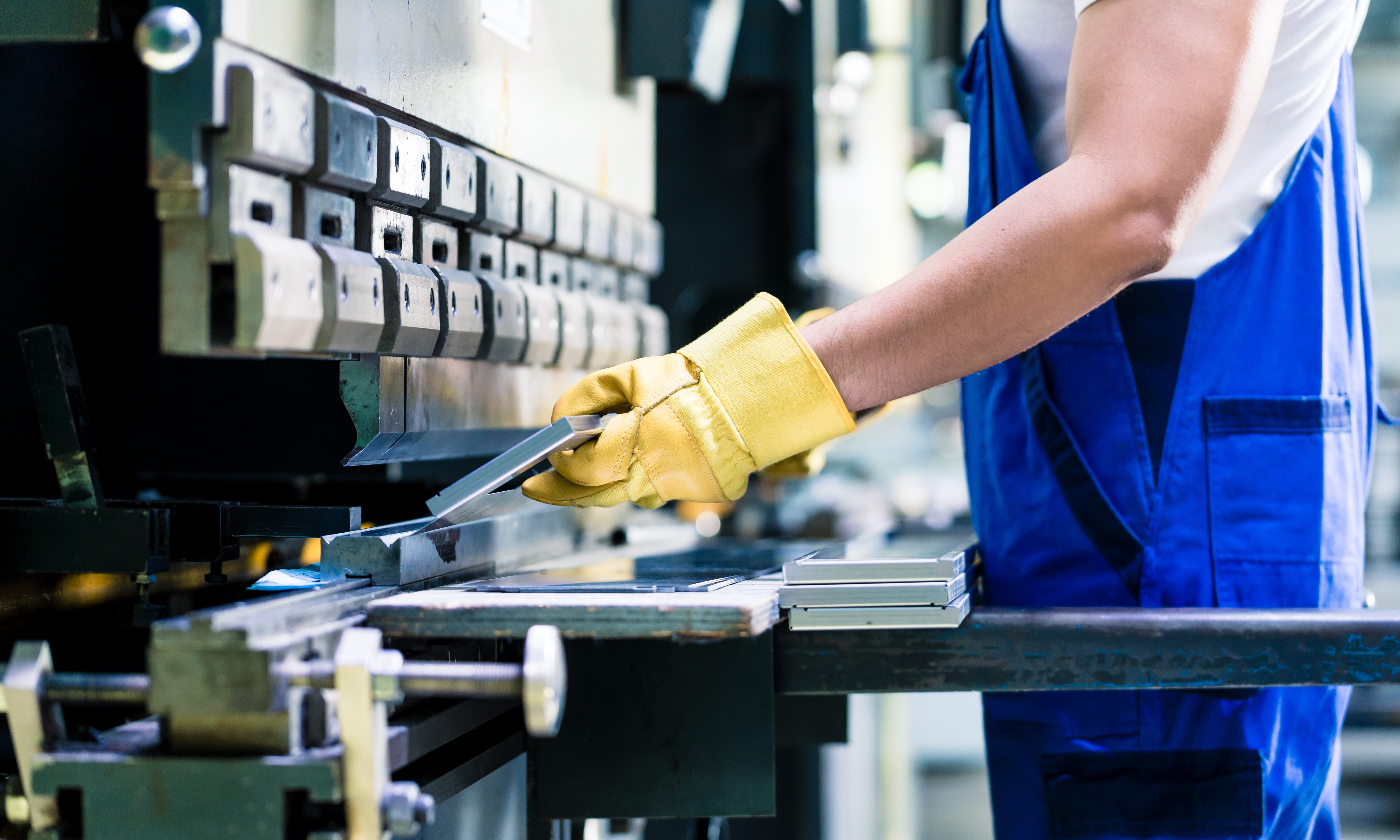 The Ford Motor Company has announced that they, in collaboration with GE Healthcare, will begin building ventilators designed by Airon Corp. at their plant in Rawsonville, Michigan.
The United Auto Workers Union has already given their full support to the move. The joint venture between Ford and GE Healthcare to produce the GE/Airon Model A-E ventilator is targeted to start the week of April 20 at Ford's Rawsonville (Mich.) Components Plant
Ford expects to produce 50,000 of the ventilators within the next 100 days, with the ability to produce 30,000 a month thereafter if needed.
As of press time, 188,592 Americans have been confirmed with COVID-19. 4,056 have died. The U.S. now has more confirmed cases than any other country on Earth. New York alone has 75,983 cases that have already resulted in 1,714 deaths. Alabama has 999 confirmed cases that have resulted in 24 deaths. 4,576, including dozens in Alabama, are in critical or serious condition. Many of the serious or critical care patients require ventilators.
The simplified ventilator design is licensed by GE Healthcare from Florida-based Airon Corp. and is responsive to the needs of most COVID-19 patients, and operates on air pressure without the need for electricity.
Ford and GE Healthcare have previously announced program to increase production capacity of existing GE Healthcare ventilators.
The White House is actively seeking to retool much of the American economy to deal with the growing threat of the coronavirus strain, SARS-CoV-2, which causes COVID-19.
Economic developer Dr. Nicole Jones said, "Involving the private sector in the COVID-19 crisis is essential because in many instances, the private sector has the ability to work at a much faster pace than government can. Ford teaming with GE to build ventilators is an excellent example of how companies can quickly adapt to the needs of the market and assist the nation during a critical time in history."
On Monday, Alabama Commerce Secretary Greg Canfield briefed legislators on state efforts to convert existing Alabama companies to the production of personal protection equipment (PPEs) and other medical equipment.
"Secretary Greg Canfield and the Alabama Department of Commerce share a similar mindset and are currently working with 30 Alabama-based companies that have the capacity to manufacture COVID-19 personal protection equipment (PPE)," Dr. Jones said. "Stay tuned for updates in the near future."
Also on Monday, Alabama Governor Kay Ivey (R) told legislators that the U.S. Army Corps of Engineers under the command of U.S. Army Major General Diana Holland is already on the ground evaluating hotels for conversion into COVID-19 hospitals in Birmingham, Tuscaloosa, Auburn, Montgomery, Mobile, and Huntsville.
On Sunday, Dr. Anthony Fauci, a member of the White House Coronavirus Task Force, told CNN's Jake Tapper that the White House expects millions of Americans to get COVID-19 and that 100,000 to 200,000 will die.
Prior to the COVID-19 crisis, America had approximately 96,000 intensive care beds total across the country and they were about 65 percent occupied. That left approximately thirty thousand available. Already COVID-19 is taking up thousands of those available beds.
Alabama Public Health Officer Scott Harris told the legislators that hospitals are converting extra space such as waiting rooms into new intensive care wards.
The Alabama National Guard stands ready to help convert the hotels to hospitals, if necessary, and staff them; but there is still tremendous needs for equipment and supplies like ventilators and PPE forcing the U.S. to begin retooling the economy.
Hotels are ideal for fast conversions into hospitals because they already have water, air conditioning, electricity, and bathrooms in each room and the rooms are connected by hallways. Office buildings with the cubicle arrangements would be more difficult to convert as would warehouses that just have a lot of empty space.
U.S. Supreme Court rules Alabama can ban curbside voting
"The District Court's modest injunction is a reasonable accommodation, given the short time before the election," the three dissenting justices wrote.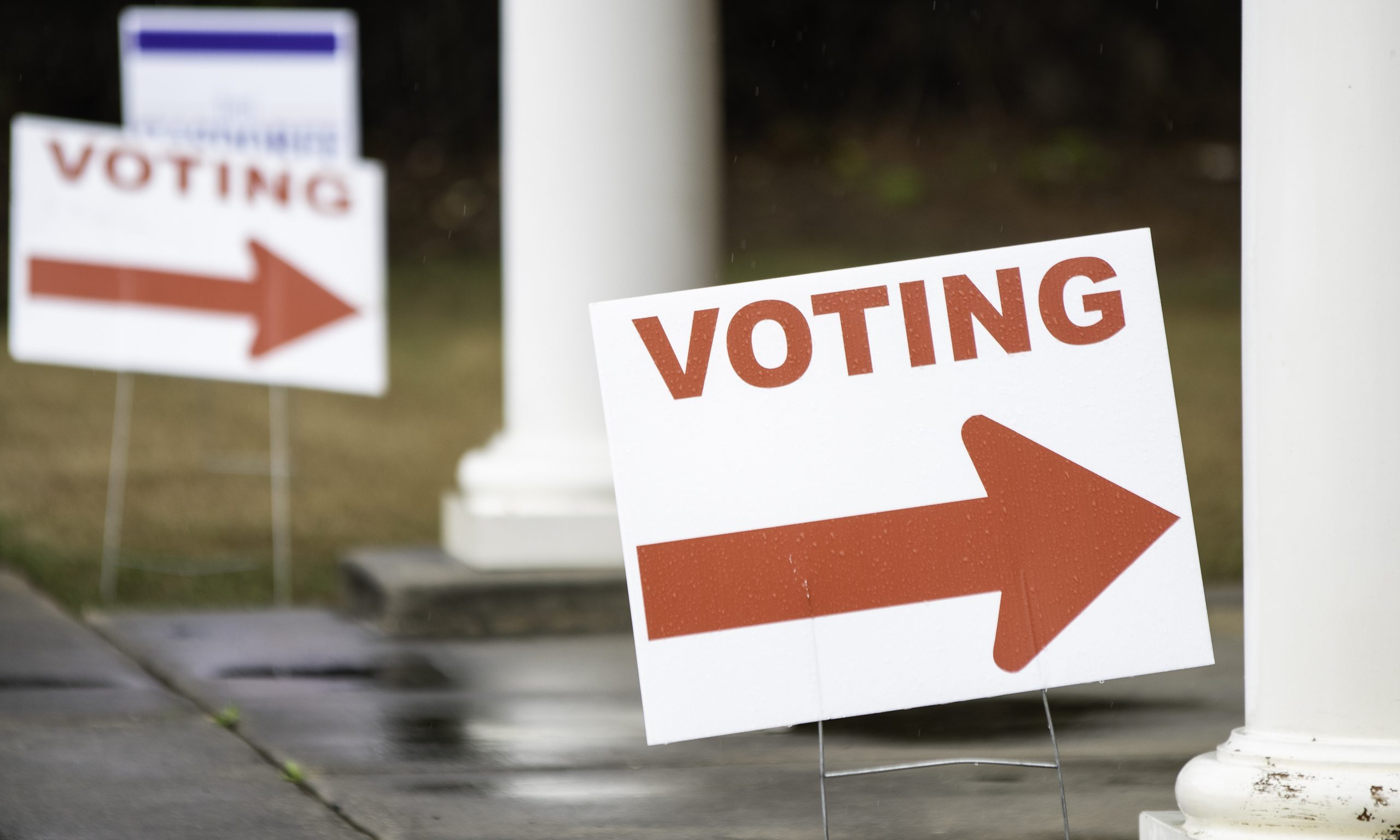 The Supreme Court, in a 5-3 decision, allowed Alabama Secretary of State John Merrill to ban curbside voting, staying a district court injunction that had allowed some counties to offer curbside voting in the Nov. 3 election amid the COVID-19 pandemic.
The Supreme Court's majority in its order declined to write an opinion, but Justices Stephen Breyer, Elena Kagan and Sonya Sotomayor's five-page dissent is included.

The lawsuit — filed by the NAACP Legal Defense and Educational Fund, Southern Poverty Law Center, American Civil Liberties Union, ACLU of Alabama and Alabama Disabilities Advocacy Program — was brought on behalf of several older Alabamians with underlying medical conditions.
"The District Court's modest injunction is a reasonable accommodation, given the short time before the election," the three dissenting justices wrote. 
Sotomayor, who wrote the dissent, closed using the words of one of the plaintiffs in the case. 
"Plaintiff Howard Porter Jr., a Black man in his seventies with asthma and Parkinson's disease, told the District Court, '[So] many of my [ancestors] even died to vote. And while I don't mind dying to vote, I think we're past that – We're past that time,'" Sotomayor wrote. 
Alabama Secretary of State John Merrill on Wednesday applauded the Supreme Court's decision. 
"I am proud to report the U.S. Supreme Court has now blocked a lower court's order allowing the fraudulent practice of curbside voting in the State of Alabama," Merrill said in a statement. "During the COVID-19 pandemic, we have worked diligently with local election officials in all 67 counties to offer safe and secure voting methods – including through the in-person and mail-in processes. I am glad the Supreme Court has recognized our actions to expand absentee voting, while also maintaining the safeguards put into place by the state Legislature."
"The fact that we have already shattered voter participation records with the election still being 13 days away is proof that our current voting options are easy, efficient, and accessible for all of Alabama's voters," Merrill continued. "Tonight's ruling in favor of election integrity and security is once again a win for the people of Alabama."
Sherrilyn Ifill, president and director-counsel of the NAACP Legal Defense and Education Fund, expressed frustration after the ruling in a tweet.
"Another devastating loss for voters and a blow for our team fighting to ensure safe voting for Black and disabled voters in Alabama. With no explanation, the SCOTUS allows Alabama to continue making it as hard as possible for COVID-vulnerable voters," Ifill wrote.
Curbside voting is not explicitly banned by state law in Alabama, but Merrill has argued that because the practice is not addressed in the law, he believes it to be illegal. 
A panel of federal appeals court judges on Oct. 13 reversed parts of U.S. District Judge Abdul Kallon's Sept. 30 order ruling regarding absentee voting in the upcoming Nov. 3 elections, but the judges let the previous ruling allowing curbside voting to stand. 
In his Sept. 30 ruling, Kallon wrote that "the plaintiffs have proved that their fears are justified" and the voting provisions challenged in the lawsuit "unduly burden the fundamental Constitutional rights of Alabama's most vulnerable voters and violate federal laws designed to protect America's most marginalized citizens."
Caren Short, SPLC's senior staff attorney, in a statement said the Supreme Court's decision has curtailed the voting rights of vulnerable Alabamians.
"Once again, the Supreme Court's 'shadow docket' – where orders are issued without written explanation – has curtailed the voting rights of vulnerable citizens amidst a once-in-a-century public health crisis. After a two-week trial, a federal judge allowed counties in Alabama to implement curbside voting so that high-risk voters could avoid crowded polling locations," Short said. "Tonight's order prevents Alabama counties from even making that decision for themselves. Already common in states across the South and the country before 2020, curbside voting is a practice now encouraged by the Centers for Disease Control and Prevention (CDC). It should be a no-brainer to implement everywhere during a pandemic; the Alabama Secretary of State unfortunately disagrees, as does the Supreme Court of the United States."