Economy retools to fight COVID-19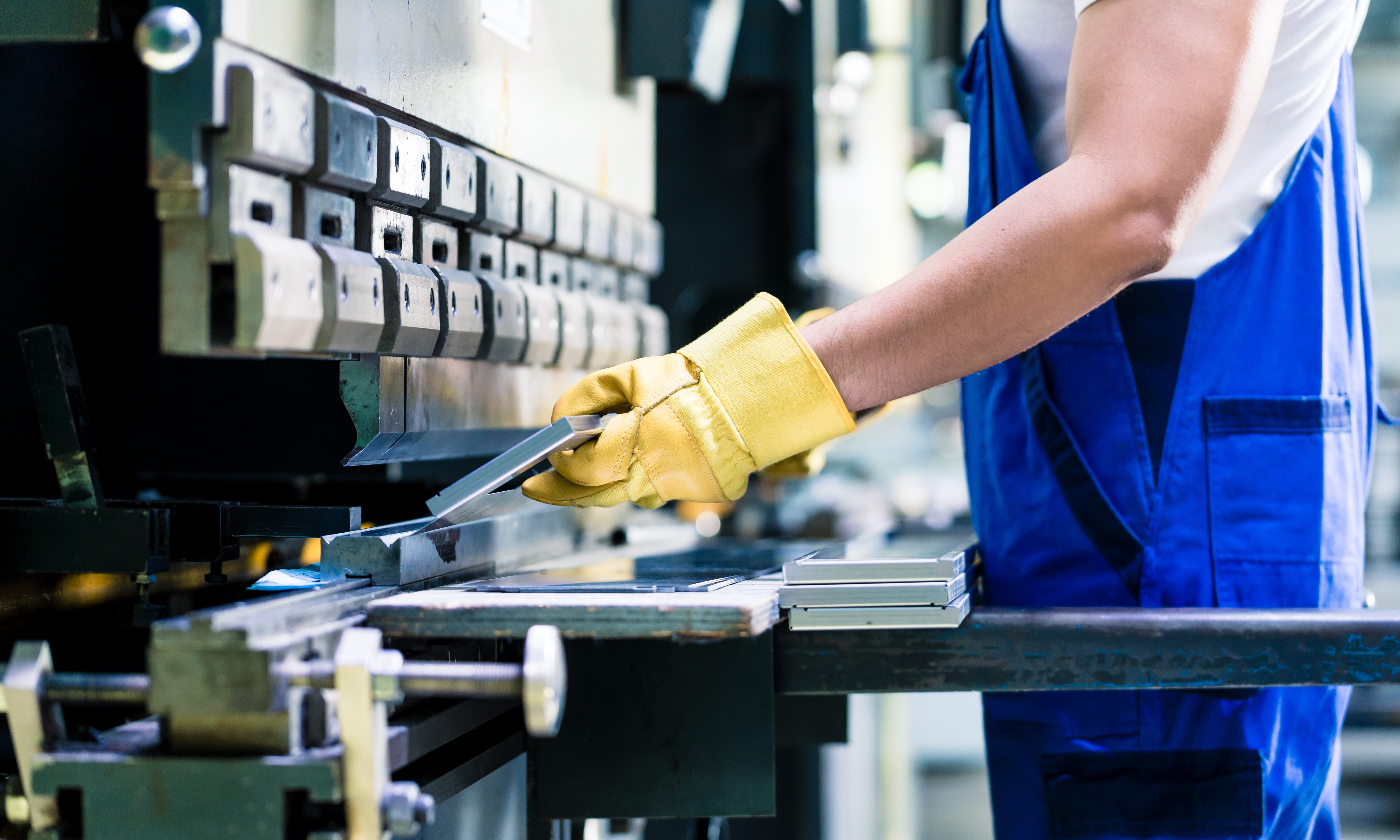 The Ford Motor Company has announced that they, in collaboration with GE Healthcare, will begin building ventilators designed by Airon Corp. at their plant in Rawsonville, Michigan.
The United Auto Workers Union has already given their full support to the move. The joint venture between Ford and GE Healthcare to produce the GE/Airon Model A-E ventilator is targeted to start the week of April 20 at Ford's Rawsonville (Mich.) Components Plant
Ford expects to produce 50,000 of the ventilators within the next 100 days, with the ability to produce 30,000 a month thereafter if needed.
As of press time, 188,592 Americans have been confirmed with COVID-19. 4,056 have died. The U.S. now has more confirmed cases than any other country on Earth. New York alone has 75,983 cases that have already resulted in 1,714 deaths. Alabama has 999 confirmed cases that have resulted in 24 deaths. 4,576, including dozens in Alabama, are in critical or serious condition. Many of the serious or critical care patients require ventilators.
The simplified ventilator design is licensed by GE Healthcare from Florida-based Airon Corp. and is responsive to the needs of most COVID-19 patients, and operates on air pressure without the need for electricity.
Ford and GE Healthcare have previously announced program to increase production capacity of existing GE Healthcare ventilators.
The White House is actively seeking to retool much of the American economy to deal with the growing threat of the coronavirus strain, SARS-CoV-2, which causes COVID-19.
Economic developer Dr. Nicole Jones said, "Involving the private sector in the COVID-19 crisis is essential because in many instances, the private sector has the ability to work at a much faster pace than government can. Ford teaming with GE to build ventilators is an excellent example of how companies can quickly adapt to the needs of the market and assist the nation during a critical time in history."
On Monday, Alabama Commerce Secretary Greg Canfield briefed legislators on state efforts to convert existing Alabama companies to the production of personal protection equipment (PPEs) and other medical equipment.
"Secretary Greg Canfield and the Alabama Department of Commerce share a similar mindset and are currently working with 30 Alabama-based companies that have the capacity to manufacture COVID-19 personal protection equipment (PPE)," Dr. Jones said. "Stay tuned for updates in the near future."
Also on Monday, Alabama Governor Kay Ivey (R) told legislators that the U.S. Army Corps of Engineers under the command of U.S. Army Major General Diana Holland is already on the ground evaluating hotels for conversion into COVID-19 hospitals in Birmingham, Tuscaloosa, Auburn, Montgomery, Mobile, and Huntsville.
On Sunday, Dr. Anthony Fauci, a member of the White House Coronavirus Task Force, told CNN's Jake Tapper that the White House expects millions of Americans to get COVID-19 and that 100,000 to 200,000 will die.
Prior to the COVID-19 crisis, America had approximately 96,000 intensive care beds total across the country and they were about 65 percent occupied. That left approximately thirty thousand available. Already COVID-19 is taking up thousands of those available beds.
Alabama Public Health Officer Scott Harris told the legislators that hospitals are converting extra space such as waiting rooms into new intensive care wards.
The Alabama National Guard stands ready to help convert the hotels to hospitals, if necessary, and staff them; but there is still tremendous needs for equipment and supplies like ventilators and PPE forcing the U.S. to begin retooling the economy.
Hotels are ideal for fast conversions into hospitals because they already have water, air conditioning, electricity, and bathrooms in each room and the rooms are connected by hallways. Office buildings with the cubicle arrangements would be more difficult to convert as would warehouses that just have a lot of empty space.
Sens. Doug Jones, Cory Gardner introduce the American Dream Down Payment Act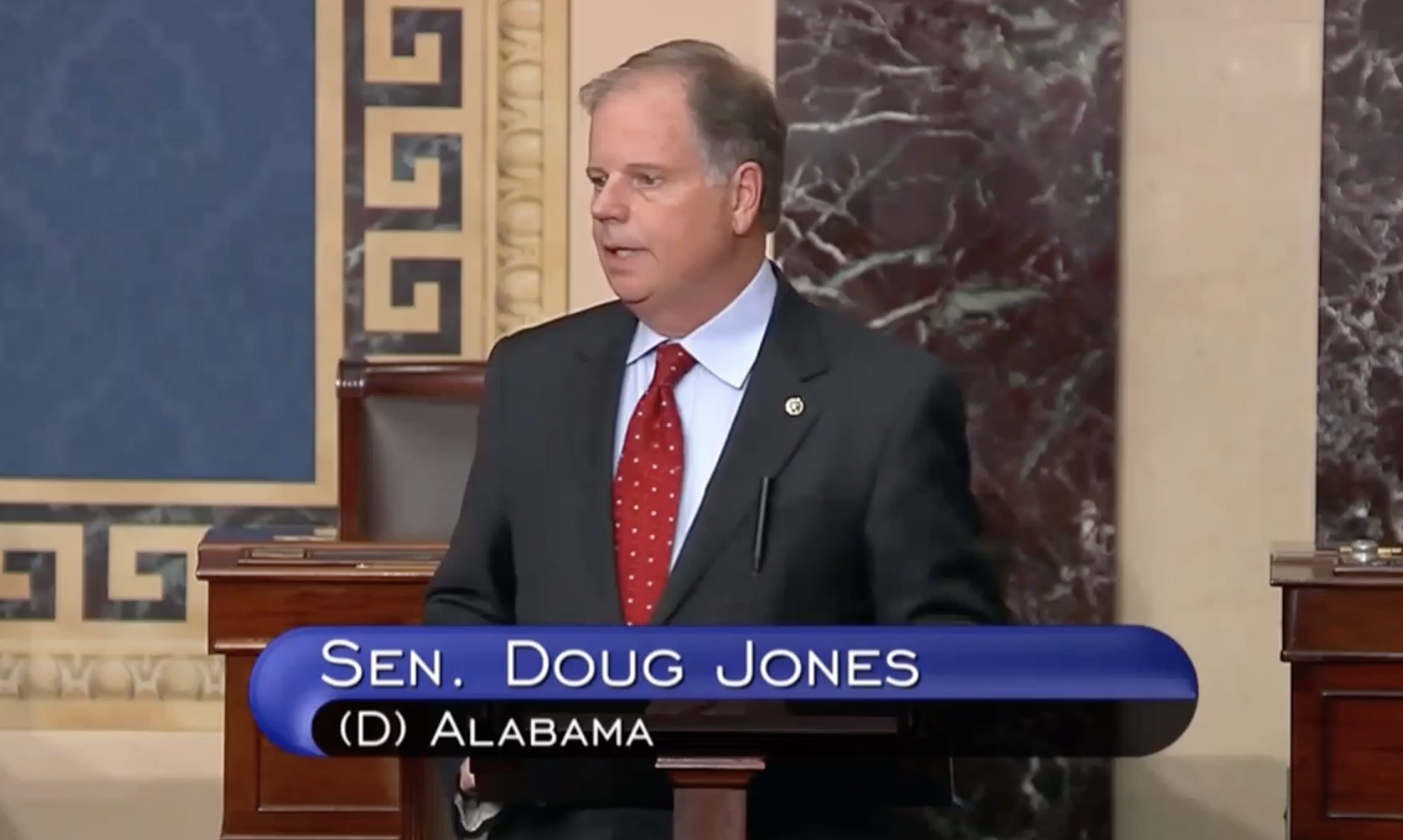 Democratic Alabama Sen. Doug Jones and Republican Colorado Sen. Cory Gardner have introduced the American Dream Down Payment Act of 2020, a bipartisan piece of legislation that would help prospective homeowners save for a traditional 20 percent down payment by creating special tax-advantaged savings accounts for eligible housing costs.
"As the coronavirus pandemic continues to devastate our nation's economy, it is getting even harder for many folks in Alabama and across the country to put money away in savings and to work toward the American dream of owning a home," Jones said. "Down payments are the biggest barrier to homeownership for first-time homebuyers, especially among low-income and minority Americans, and make it harder to build generational wealth that is often tied to home-ownership. Our legislation would provide a new path to help make the dream of buying a home a reality by making it easier to save money for down payments and other housing-related costs."
"A down payment on a home can be a significant barrier to becoming a homeowner," Gardner said. "Inspired by the popular 529 education savings accounts, this bipartisan bill will make it easier for people to save for a down payment, which will aid both our unique housing challenges in Colorado and our economic recovery from the COVID-19 pandemic. I'm proud to work with Senators Jones and Brown to help more families achieve the American Dream and own a home."
These accounts would be similar to the popular 529 Plan accounts that encourage people to save pre-tax money to pay for future education expenses. Sen. Sherrod Brown, D-Ohio, is the ranking member of the Senate Banking and Housing Committee and an original co-sponsor of the legislation.
The sponsors cite a recent survey by the Urban Institute that found that more than two-thirds of renters view down payments as a barrier to owning a home. As rents and student loan debt rise, it can be harder for prospective homeowners to save for a down payment, especially if they are a first-time homebuyer or aren't able to receive help from family members.
"Borrowers of color have been locked out of affordable homeownership for decades," Brown said. "The gap in Black and white homeownership rates remain as large now as it was before the Fair Housing Act was signed into law. These troubling and persistent inequities in homeownership rates have prevented generations of Black and brown families from obtaining the American dream of owning a home. The American Dream Down Payment Act is a new tool to help make homeownership a reality."
Even though the nationwide homeownership rate is relatively stable, there are significant disparities in homeownership by age, race and ethnicity. The Black homeownership rate, which peaked just prior to the Great Recession, has fallen to a 50-year low in 2016, at just 41.7 percent. That remains nearly 30 points below the white homeownership rate. This is before the recent COVID-19 economic panic. Millennials are less likely to own a home by age 34 than their parents or grandparents were. If these trends continue, a growing number of Americans will be locked out of homeownership.
"The introduction of the American Dream Down Payment Act offers Black American families and individuals the opportunity to build legacy wealth through homeownership," Brown added. "The ability to accumulate tax-free savings funds breaks down/eliminates one of the most prominent barriers to achieving homeownership, the down payment. This Act serves as a tangible springboard to increase Black homeownership and real wealth-building prospects which the National Association of Real Estate Brokers (NAREB) includes in the meaning of its time-honored slogan, Democracy in Housing," said Donnell Williams, National President, National Association of Real Estate Brokers."
The American Dream Down Payment Act would let states establish American Dream Down Payment Accounts, which they would manage in the same way they manage 529 Plan accounts today. It would also allow prospective homeowners to save up as much as 20 percent of today's housing cost, indexed for inflation, to use for an eligible down payment and other housing costs. It would facilitate long-term savings for a down payment and allow contributions from family and friends and allow homebuyers using their American Dream Down Payment Account savings and earnings to use those funds tax-free at withdrawal for eligible expenses.
To protect American Dream Down Payment Account holders, the Securities and Exchange Commission would be required to set standards for the investments of eligible accounts and allowable fees.
This legislation is supported by the National Association of Realtors, Habitat for Humanity and the National Association of Real Estate Brokers.
Jones is a member of the Senate Banking and Housing Committee. Both Jones and Gardner face tough re-election battles this year.