Opinion | For humanitarian and public health reasons, we need to get people out of our jails
For the Lord hears the needy and does not despise his own people who are prisoners (Psalm 69:33)
We are facing a crisis unlike any in our lifetime. A virus is infecting us at unprecedented rates. Over 100,000 have been infected in the United States and the death toll in our country is already in the thousands. 
But we're not doing everything possible to keep us safe. The county jails in Alabama, which lock up thousands of people, are a major health risk. The incarcerated population can't practice "social distancing" and instead are left to languish in these facilities with no soap or supplies to sanitize their own cells.
Imprisoned  people are highly vulnerable to outbreaks of contagious illnesses such as COVID-19. People incarcerated in jails are housed in close quarters, and are often in poor health. And, according to a report from the Association of County Commissions of Alabama, the county jail population quadrupled between 2014 and 2018.
The way to mitigate that health risk is clear. We need to release people who are no risk to our communities and vulnerable to exposure immediately. And jail officials need to come up with a plan, and make it public, for how they will deal with a COVID-19 outbreak in their facility. 
Gov. Kay Ivey acknowledged the danger in her State of Emergency declaration, finding that "the condition of jails inherently heightens the possibility of COVID-19 transmission."  Ivey's declaration said that people charged with crimes could be served with a summons instead of being arrested. But that doesn't do much for the people already locked up and awaiting trial. 
And a COVID-19 outbreak in these jails with the current incarcerated population would be disastrous for public health. The incarcerated people who get infected would have to be taken to our already overcrowded hospitals, and people who work in the jails are also in danger of both being infected, and spreading the infection to people on the outside. Lowering the total number of people locked up would make an outbreak less likely, and also make it easier to quarantine people who have been infected.
But there is also a moral and humanitarian reason to get people out of these jails. The crime rate in our state didn't quadruple in the last few years, but our jail population did. Many of the people now locked up aren't there because they committed horrible crimes, they're locked up because they're too poor to afford bail. Some are even elderly and therefore at "higher risk for severe illness", according to the CDC.
It is wrong to lock people up because they can't afford to pay bail. If a judge has already decided that someone does not pose a threat to the community and they can get out of jail if they can pay a fee, then they shouldn't be locked up at all during a crisis like this.Poverty is not a crime and under these circumstances, it should not put you at risk of contracting COVID-19.
Last month county jail inmates with bonds under $5,000 were ordered released in Autauga, Elmore and Chilton Counties, as long as the sheriffs and wardens sign off on it. Mobile Countyhas also announced it would release certain pre-trial inmates.. These actions were taken due to fears of the spread of COVID-19.
Other states have also started doing this. Montana, California, New Jersey, Washington and Wyoming are amongthe states that have actively worked to reduce it's incarcerated population in the last few weeks.
Actions like these need to be the norm going forward. COVID-19 is scary, but we must meet it with Christian love and compassion. We must extend that to our brothers and sisters behind bars who pose no threat to our communities and are awaiting their day in court. We must consider those who are elderly and already ill. This virus is the worst thing many of us have seen in our lifetimes, let's combat it with love and compassion, instead of hate and fear.
Opinion | Auburn Student Center named for Harold Melton, first Auburn SGA president of color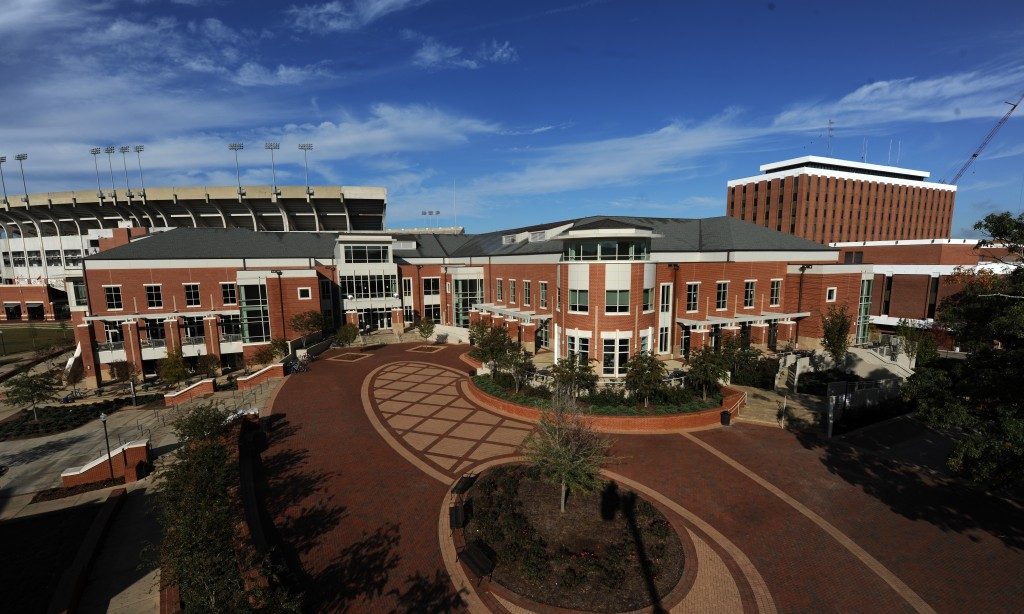 The year 1987 was a quiet one for elections across America but not at Auburn. That was the year Harold Melton, a student in international studies and Spanish, launched and won a campaign to become the first African American president of the Auburn Student Government Association, winning with more than 65 percent of the vote.
This was just the first of many important roles Harold Melton would play at Auburn and in an extraordinarily successful legal career in his home state of Georgia, where his colleagues on the Georgia Supreme Court elected him as chief justice.
Last week, the Auburn Board of Trustees unanimously named the Auburn student center for Justice Melton, the first building on campus that honors a person of color. The decision was reached as part of a larger effort to demonstrate Auburn's commitment to diversity and inclusion.
In June, Auburn named two task forces to study diversity and inclusion issues. We co-chair the task force for the Auburn Board with our work taking place concurrently with that of a campus-based task force organized by President Jay Gogue. Other members of the Board task force are retired Army general Lloyd Austin, bank president Bob Dumas, former principal and educator Sarah B. Newton and Alabama Power executive Quentin P. Riggins.
These groups are embarking on a process that offers all Auburn stakeholders a voice, seeking input from students, faculty, staff, alumni, elected officials and more. It will include a fact-based review of Auburn's past and present, and we will provide specific recommendations for the future.
We are committed to making real progress based on solid facts. Unlike other universities in the state, Auburn has a presence in all 67 counties through the Alabama Cooperative Extension System. Our review has included not only our campuses in Auburn and Montgomery but all properties across our state. To date, we have found no monuments or statues recognizing the history that has divided our country. We will continue our fact-finding mission with input from the academic and research community.
Our university and leadership are committed to doing the right thing, for the right reasons, at the right time. We believe now is the right time, and we are already seeing results.
In addition to naming the student center for the Honorable Harold Melton, we have taken steps to highlight the significant role played by Harold Franklin, the student who integrated Auburn. We are working to enhance the historical marker that pays tribute to Mr. Franklin, and we are raising its visibility in campus tours as we pay homage to his contributions as our first African American student. Last month, we awarded Mr. Franklin, now 86 and with a Ph.D., a long-overdue master's degree for the studies he completed at Auburn so many years ago.
We likewise endorsed a student-led initiative creating the National Pan-Hellenic Council Legacy Plaza, which will recognize the contributions of Black Greek organizations and African American culture on our campus.
In the coming months, Auburn men and women will work together to promote inclusion to further enhance our student experience and build on our strength through diversity. The results of this work will be seen and felt throughout the institution in how we recruit our students, provide scholarships and other financial support and ensure a culture of inclusion in all walks of university life.
Our goal is to identify and implement substantive steps that will make a real difference at Auburn, impact our communities and stand the test of time.
Naming the student center for Justice Melton is but one example. In response to this decision, he said, "Auburn University has already given me everything I ever could have hoped for in a university and more. This honor is beyond my furthest imagination."
Our job as leaders at Auburn is more than honoring the Harold Meltons and Harold Franklins who played a significant role in the history of our university. It is also to create an inclusive environment that serves our student body and to establish a lasting legacy where all members of the Auburn Family reach their fullest potential in their careers and in life.