Opinion | Remembering civil rights icon Rev. Joseph E. Lowery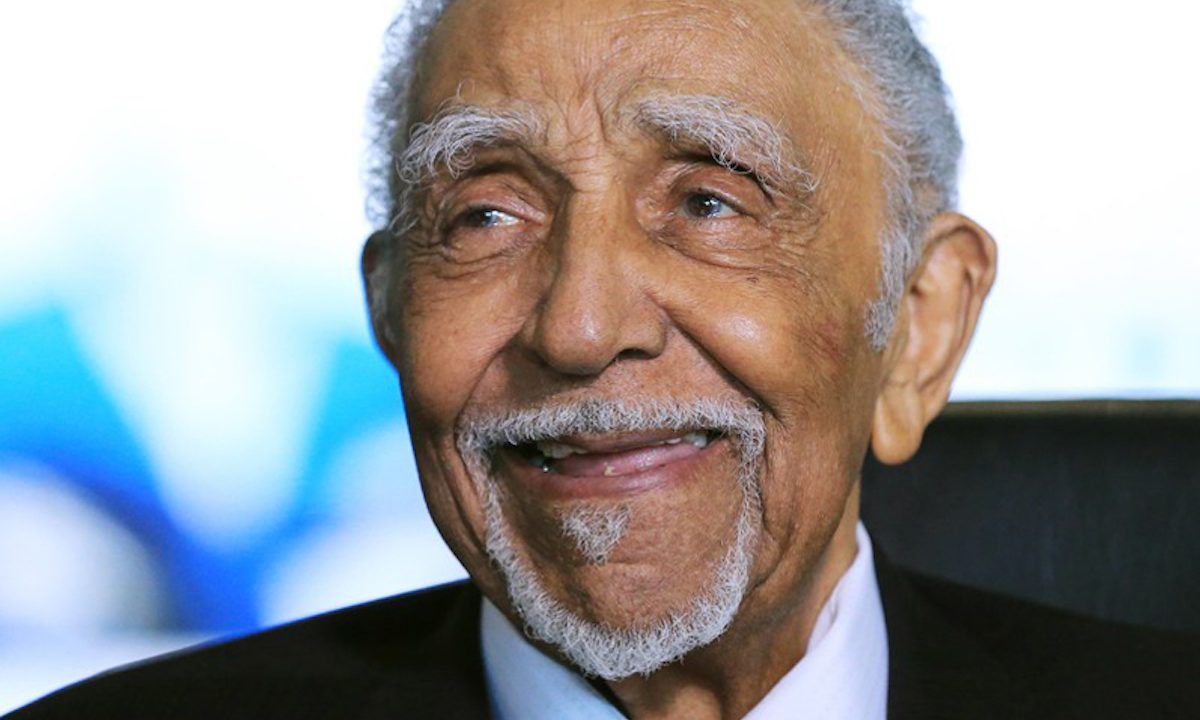 Co-founder of the Southern Christian Leadership Conference, SCLC, Rev. Joseph E. Lowery died on March 27, 2020.  He and his clerical brother, Dr. Martin Luther King, Jr. envisaged SCLC as the national platform needed to inveigh segregation, materialism, and militarism in the South and nation. King became the first SCLC president in 1957, a position he held until his assassination in 1968.  Lowery headed SCLC from 1977 until 1997.
Born in Huntsville, Alabama, Lowery taught school in Birmingham before becoming a minister. He pastored his first church in the Magic City. He also led the Warren Street Methodist Church in Mobile, Alabama and became the leader of the Alabama Civic Affairs Association, the precursor of the Montgomery Improvement Association, MIA.
Perhaps less known is that Joseph Lowery was the last living co-defendant of the landmark Sullivan v. New York Times Company, a libel lawsuit filed by City of Montgomery and State of Alabama officials against the New York Times and Reverends Ralph D. Abernathy, Fred L. Shuttlesworth, Joseph E. Lowery, and Solomon S. Seay, Sr. Montgomery City Police Commissioner L. B. Sullivan, Public Affairs Commissioner Frank Parks, and Mayor Earl James filed $500,000,00 libel lawsuits each.  Gov. John Patterson sued the same defendants adding Dr. Martin Luther King, Jr. for $1 million dollars.
The City and State alleged that the March 29, 1960 New York Times advertisement paid for by The Committee to Defend Martin Luther King, Jr. and the Struggle for Freedom in the South, defamed and libeled the plaintiffs by knowingly publishing false statements.  A chief bone of contention was a paragraph, 39 words, describing actions of the City of Montgomery Police Department against Alabama State College students. On February 25, 1960, those same ASC students sat-in at the Montgomery County Courthouse Cafeteria.  This was Alabama's first sit-in demonstration. The ad claimed "police armed with shotguns and tear gas ringed the campus and padlocked the dining hall."
The New York Times ad sought to raise funds for a trial Dr. King faced in Alabama for tax fraud. The City and State targeted the ministers because they were signatories to the ad. LorraineHansbury, Eleanor Roosevelt, Langston Hughes, Nat King Cole, and Ruby Dee, among others, also signed the ad. Defense counsel argued the Black ministers were included because of their friendships with Dr. King.  The lawsuits sought to harass, harangue, and financially ruin these civil rights leaders.  Temporarily, that is exactly what the suits accomplished.  A collective judgment of $3 million dollars, and an inability to secure a surety bond, allowed the State to garnish the personal property of Abernathy, Seay, Shuttlesworth, and Lowery. Each saw their automobiles seized and sold.  The Marengo County Sheriff also sold 300 acres of land owned by the Rev. Abernathy and his extended family since Reconstruction.
The New York Times won its appeal to redress the State cases in the federal courts. Montgomery County Senior Circuit Judge Walter B. Jones heard the original five cases. A racial cyborg, Jones pronounced from the bench that the Fourteenth Amendment was irrelevant in Alabama and that the Sullivantrial would be conducted "in the belief and knowledge that the white man's justice . . . brought over to this country by the Anglo-Saxon Race . . . will give the parties at the Bar of this Court, regardless of race or color, equal justice under law." Four years after it all began, the Supreme Court of the United States reversed the judgments against the defendants.
As we pray for the repose of Rev. Joseph Echols Lowery, we should remember part of his prayer at President Barack Obama's 2009 inauguration; "We ask you [Lord] to help us work for that day when Black will not be asked to get back . . . and when white will embrace what is right."
Opinion | Auburn Student Center named for Harold Melton, first Auburn SGA president of color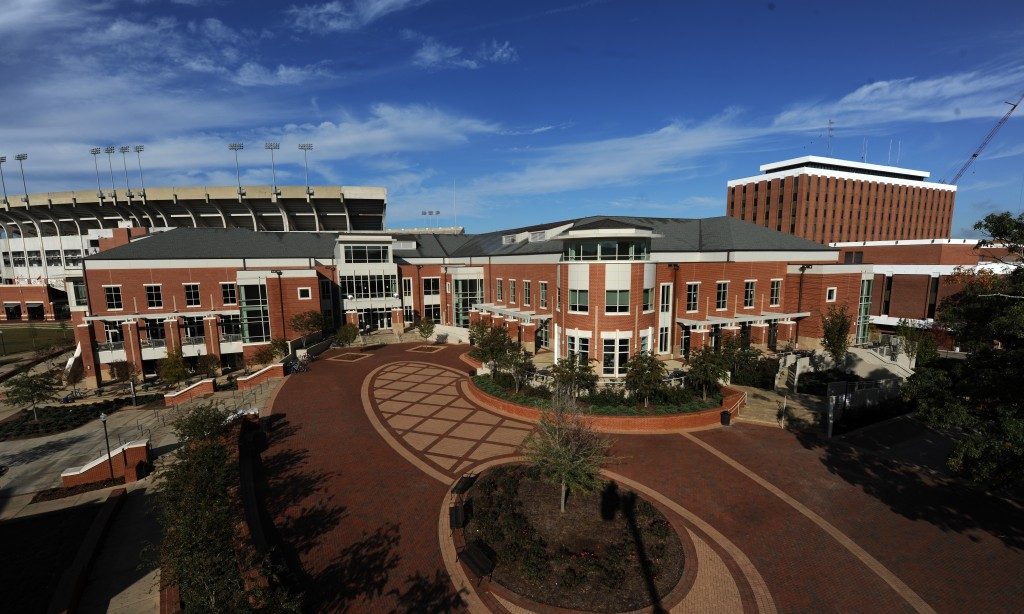 The year 1987 was a quiet one for elections across America but not at Auburn. That was the year Harold Melton, a student in international studies and Spanish, launched and won a campaign to become the first African American president of the Auburn Student Government Association, winning with more than 65 percent of the vote.
This was just the first of many important roles Harold Melton would play at Auburn and in an extraordinarily successful legal career in his home state of Georgia, where his colleagues on the Georgia Supreme Court elected him as chief justice.
Last week, the Auburn Board of Trustees unanimously named the Auburn student center for Justice Melton, the first building on campus that honors a person of color. The decision was reached as part of a larger effort to demonstrate Auburn's commitment to diversity and inclusion.
In June, Auburn named two task forces to study diversity and inclusion issues. We co-chair the task force for the Auburn Board with our work taking place concurrently with that of a campus-based task force organized by President Jay Gogue. Other members of the Board task force are retired Army general Lloyd Austin, bank president Bob Dumas, former principal and educator Sarah B. Newton and Alabama Power executive Quentin P. Riggins.
These groups are embarking on a process that offers all Auburn stakeholders a voice, seeking input from students, faculty, staff, alumni, elected officials and more. It will include a fact-based review of Auburn's past and present, and we will provide specific recommendations for the future.
We are committed to making real progress based on solid facts. Unlike other universities in the state, Auburn has a presence in all 67 counties through the Alabama Cooperative Extension System. Our review has included not only our campuses in Auburn and Montgomery but all properties across our state. To date, we have found no monuments or statues recognizing the history that has divided our country. We will continue our fact-finding mission with input from the academic and research community.
Our university and leadership are committed to doing the right thing, for the right reasons, at the right time. We believe now is the right time, and we are already seeing results.
In addition to naming the student center for the Honorable Harold Melton, we have taken steps to highlight the significant role played by Harold Franklin, the student who integrated Auburn. We are working to enhance the historical marker that pays tribute to Mr. Franklin, and we are raising its visibility in campus tours as we pay homage to his contributions as our first African American student. Last month, we awarded Mr. Franklin, now 86 and with a Ph.D., a long-overdue master's degree for the studies he completed at Auburn so many years ago.
We likewise endorsed a student-led initiative creating the National Pan-Hellenic Council Legacy Plaza, which will recognize the contributions of Black Greek organizations and African American culture on our campus.
In the coming months, Auburn men and women will work together to promote inclusion to further enhance our student experience and build on our strength through diversity. The results of this work will be seen and felt throughout the institution in how we recruit our students, provide scholarships and other financial support and ensure a culture of inclusion in all walks of university life.
Our goal is to identify and implement substantive steps that will make a real difference at Auburn, impact our communities and stand the test of time.
Naming the student center for Justice Melton is but one example. In response to this decision, he said, "Auburn University has already given me everything I ever could have hoped for in a university and more. This honor is beyond my furthest imagination."
Our job as leaders at Auburn is more than honoring the Harold Meltons and Harold Franklins who played a significant role in the history of our university. It is also to create an inclusive environment that serves our student body and to establish a lasting legacy where all members of the Auburn Family reach their fullest potential in their careers and in life.