Opinion | Jobs to move America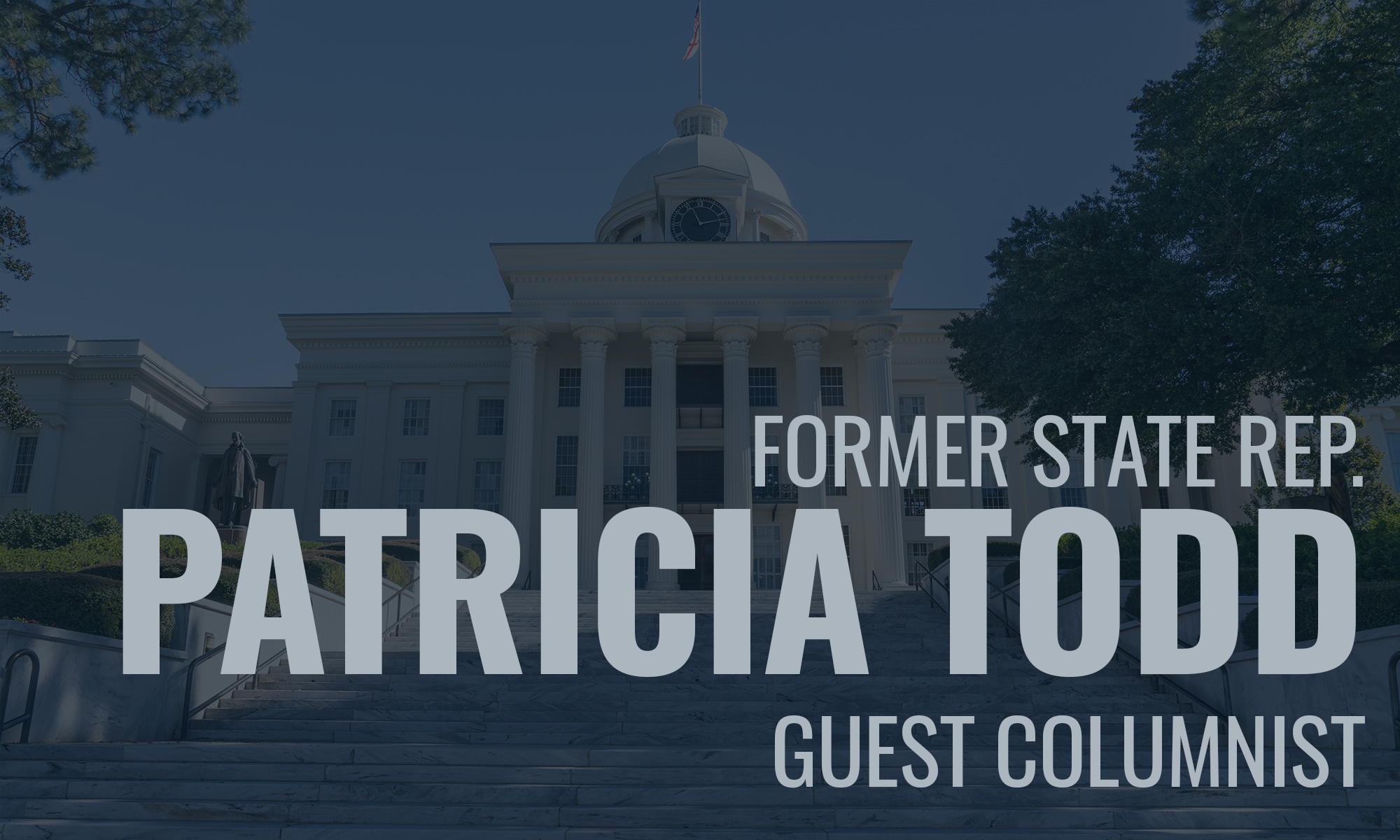 Before COVID-19 swept the country, public officials celebrated Alabama's 2.7 percent unemployment rate: it was a record low for our state, and lower than the national average. But statistics never tell the full story. Were the jobs Alabamians working good ones? With paid sick, family, and medical leave to protect workers from COVID-19? Were people working more than one job to make ends meet?
As we reckon with a pandemic and pending economic recession of a magnitude difficult to comprehend, Alabama needs to start looking beyond unemployment rates to ask some soul-searching questions. As industry after industry demands huge public bailouts, the South's history of offering big corporate giveaways represents a glaring example of why public subsidies should only be on the table if public officials put people and workers first.
Corporate subsidies, in the form of economic tax incentives, have become a popular tool that cities and states use to lure companies to a specific location. The fight over where Amazon would set up its second headquarters — cities raced to provide the most attractive incentive packages, offering billions of our public dollars to sweeten the deal — put a spotlight on the problems with these subsidies. Even after national outrage over the bidding war for Amazon, economic development specialists and elected officials continued to tell us that these subsidies were critical to creating jobs and growing the economy. Cities and states like Alabama still compete aggressively to bring corporations to our backyards, using our public dollars as bait. Promises of subsidies include abatement of income and property taxes, infrastructure development, workforce training, and sometimes cash. But the problem that COVID-19 has brought into sharp relief is that promises made are not always promises delivered. What's worse, many of these promises weren't good enough to begin with.
In Alabama, we celebrate the ribbon cutting of a new manufacturer breaking ground on a new plant and announcing new jobs that will be created. Yet, rarely are we told how much the state or municipality paid to the corporation to bring those jobs to the area or given details about the return on investment. Now that COVID-19 is shutting down production at manufacturing plants across our state, leaving many workers high and dry, it's time to ask how our public dollars can be most effectively invested in private companies to ensure the outcomes we need.
Corporate subsidies have cost Alabama over $3.5 billion dollars over the past decade. The public has no information on how money was spent — or what we got for it. These subsidies do not require corporations to commit to providing a living wage; any paid sick, family, or medical leave; or hiring goals for marginalized communities. Most taxpayers don't even know where to look for the information. This story holds true across the South.
Alabamians, like many of our Southern neighbors, cannot afford any loss of revenue. According to Alabama Possible, our state's poverty rate is 18.9 percent, making us the 6th poorest state in the country. Our education system, mental health services, and public infrastructure are in dire need of funding. The National Center for Education Statistics ranks Alabama last in math, reading, and science. We also rank at the bottom in teacher pay, infrastructure, and access to health care. As a result, we lack the services and infrastructure needed to support working families through a crisis like COVID-19.
Why? For decades, our state has siphoned money from these critical public services and social infrastructure to provide corporations with handsome tax incentives in exchange for little more than a handshake deal. Our state is lining the pockets of corporate CEOs, not workers and communities.
COVID-19 makes it clear that Southerners deserve a better deal.
Which is why Jobs to Move America is building a research-action program, headquartered in Birmingham, to win sunshine and accountability policies in the South. We believe that together, we can turn the tide on endless and unaccountable corporate giveaways. We can demand limits on incentives and institute requirements that companies receiving our precious public dollars provide a living wage, benefits, a safe work environment free of racism and gender discrimination, and hiring preferences for marginalized and underrepresented communities. We can also demand a public accountability report about every company that receives subsidies so that Southerners can scrutinize whether their public dollars are actually doing public good.
To get there, we need to understand and document all the public dollars that our state has given away. We'll write reports about that spending, we'll dig into the consequences of corporate giveaways on our communities and workers. We'll work in coalition with community-based organizations and social justice groups, like Alabama Arise, to educate public officials and community leaders about the impact of these subsidies. And eventually, we'll win legislation that ensures our public dollars create the kind of return on investment that we believe in: good jobs and healthy communities.
Do Mercedes, Amazon and Walmart really need generous tax subsidies to operate business as usual? The clear answer is no. It is time to get our priorities in order and take care of our own people — instead of corporate shareholders.

Patricia Todd is the Southern Director at Jobs to Move America. Patricia has socially and professionally advocated for public policies relevant to social justice, education, HIV/AIDS, and a wide range of issues affect the entire Birmingham community for over twenty years. Patricia was elected to the Alabama Legislature as the State Representative for House District 54 in November of 2006 as the first openly gay elected official in Alabama's history. She retired from the legislature in 2018.
Opinion | Comprehensive sex-ed for all can improve people's health
Last July, I spoke with Sky H., a 20-year–old who identifies as non-binary and grew up in a very conservative rural town in the Black Belt region of Alabama. In school, Sky received abstinence-only education. Sky told me there was little instruction about sexual and reproductive health besides the basics of reproduction.
After years of pain, Sky was diagnosed at age 18 with endometriosis, a painful disorder that can lead to fertility complications. The condition might have been diagnosed much earlier if they had learned more about their own bodies and reproductive health in school, Sky believed.
Unfortunately, Sky's experience isn't unique. Over the past year and a half, I've spoken to more than 40 young people from 16 counties throughout Alabama who also didn't learn about their sexual and reproductive health in school. Like Sky, they missed out on critical information and described the negative impact this had on the choices they made and their health as they grew older.
Schools in Alabama are not required to teach about sexual health but if they do, the State Code mandates a focus on abstinence. The State Code also contains stigmatizing language around same-sex activity and prohibits schools from teaching about sexual health in ways that affirm lesbian, gay, bisexual and transgender (LGBT) youth. This makes it even harder for young people like Sky to get information.
But Alabama is not alone. Sixteen other states in the U.S. also do not mandate sex education in schools. And at least five others have laws stigmatizing same–sex activity.
Comprehensive sexuality education can improve health outcomes for young people. It can help them learn about their bodies and how to recognize abnormal gynecological symptoms, steps they can take to prevent and treat sexually transmitted infections (STIs) and other dangers to their health, and where they can go for reproductive health services.
Sex ed can also educate young people about the human papillomavirus (HPV) — the most common sexually transmitted infection in the U.S. — and how to lower their risk of HPV-related cancers through the HPV vaccine.
This information can improve young people's health and save lives. Yet so few young people in schools throughout Alabama — and the U.S. — receive it. Instead, like Sky and other Alabama students, many young people receive abstinence-focused education.
These programs withhold critical, science-based information young people need to make safer decisions on their sexual health. They also shame adolescents about their sexuality, often leaving young people uncertain about who they can talk to or where they can go for accurate information about sexual behavior and health.
The problem is both a lack of political will and of adequate funding. Discriminatory property taxes and an inequitable education system leave many school districts in rural and less wealthy regions of Alabama without adequate funding. This means that programs considered optional, like sex ed, often aren't offered.
Alabama, a state with high rates of sexually transmitted infections and cancers related to HPV needs to do more to address historic inequalities and state neglect that have left Black people at a higher risk of poor health outcomes. Mandating comprehensive sexuality education for all of the state's schools — and allocating state funding for these programs — would be an important step forward.
Students in underfunded and neglected school districts — many of whom are Black and living in poverty — often lose out on access to critical and lifesaving information. It keeps them from being able to make informed and safe decisions and can harm their health. This unequal access to information can create lifelong disadvantages and may contribute to racial disparities in health as young people age into adulthood.
The Black Belt region of Alabama, where Sky is from, has high rates of poverty and poor health outcomes. The Black Belt region also has high rates of sexually transmitted infections and the highest rates of HIV in the state. Yet schools in this rural and marginalized region of the state are persistently underfunded.
The COVID-19 pandemic has brought glaring attention to systemic inequalities and racial disparities in health, including in Alabama, where Black people are significantly more likely to die from the virus than white people. Within the United States, we continue to see the disproportionate toll the pandemic has taken on Black people, who are more likely to live in poverty, lack access to health insurance, and suffer from chronic health conditions that put them at a higher risk of adverse health outcomes from the virus.
The pandemic has highlighted the importance of ensuring that everyone has the information, tools, and resources they need to make informed decisions to protect their health. Schools in Alabama — and across the country — should help do that for all young people.
The pandemic is also showing us what happens when discrimination and neglect leave certain people out.