Alabama Power working with UAB, Alabama Productivity Center to aid health care workers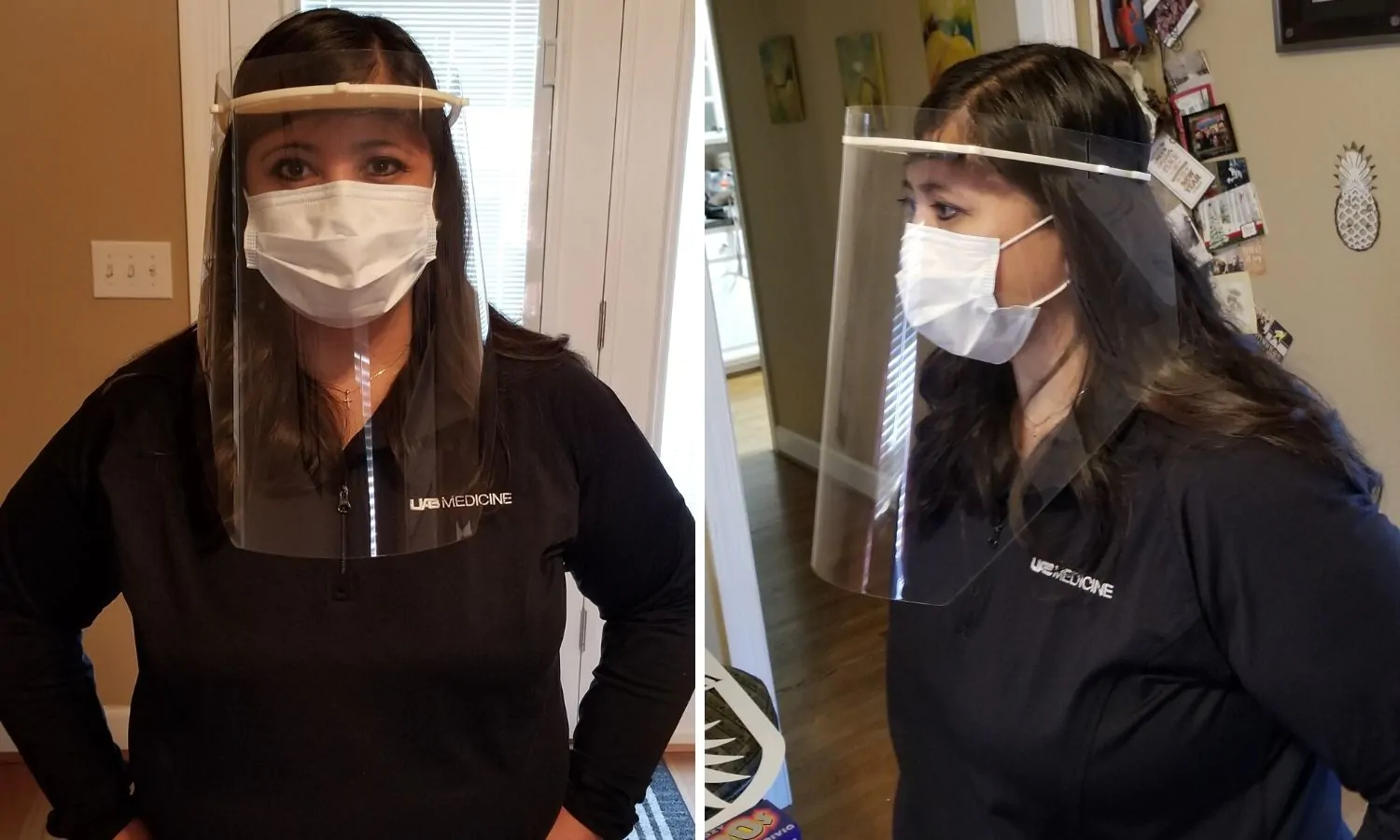 Families across the state are under a stay-at-home order. Imagine a family of four stuck at home. Mom and Dad go to the garage to clean the clutter of boxes that have accumulated over the years, they turn on the lights, they don't even think about where the energy came from, it's automatic. A teenage daughter plugs in her smartphone after texting distant friends all day, where does the charge come from, does she care? A son still on his game console late into the night isn't thinking about the power that enables his game, he just wants to play.
Now think about a medical professional caring for a COVID-19 patient in an ER, she needs a face-shield. It should be there, but maybe it's not.
Alabama Power keeps the lights on, so the house is illuminated, the smartphone charges and the game console keeps humming, but recently the company stepped out of its usual role and is now making medical face shields in a partnership with The Alabama Productivity Center, and the UAB School of Engineering.
An email from within the Alabama Power Company landed in Scott Bishop's inbox two weeks ago. Bishop is a team leader at APC's Technology Application Center. "I received an email that asked did we know anyone who could do 3D printing to make headbands for face shields," said Bishop.
Bishop knew immediately that within the companies network, there were resources with 3D printing capabilities that could possibly make medical face shields.
"In our network of people, some of those resources reside at UAB and the productivity center," said Bishop. "So we looked at our capabilities and we had a printer and UAB had printers and so did the productivity center,  so we started printing headbands for UAB Hospital."
From that initial email, a small network is now producing 100 face shields a day with more production ramping up as the days go by.
"Healthcare workers' faces have been reported to be the body part most commonly contaminated by splashes, sprays and spatter of body fluids," notes the National Center for Biotechnology Information.
As a PPE, face shields play an essential role in keeping healthcare workers safe when dealing with infectious deceases like COVID-19.
What started as a project to manufacture headbands has grown to crafting the full face shields.
Last week, the Alabama Productivity Center took to Twitter to showcase the face shields.
"Thank you to all of our partners and volunteers for helping out producing these shields! We have more & more request for the need of these shields. Please DM us if you can help! Here is what the final product looks like. #COVID19 #3DPrintedFaceShield."
Thank you to all of our partners and volunteers for helping out producing these shields! We have more & more request for the need of these shields. Please DM us if you can help! Here is what the final product looks like. #COVID19 #3DPrintedFaceShield pic.twitter.com/p5TUVagwgn

— AL Productivity Center (@APC_UofA) April 3, 2020
As part of the Culverhouse College of Business at UA, the Alabama Productivity Center is known as a premier source of innovative sustainable solutions to improve efficiency, effectiveness and profitability of Alabama business and industry.
APC offers student internships with businesses throughout the state giving students ability to explore career options, understand the nature of the industry world, and acquire valuable skills not taught in the classroom. Most students are juniors, seniors or graduate students with majors such as engineering, operation management, information technology, marketing and other disciplines, according to information provided by the university.
The UAB School of Engineering spread across five academic departments, provides undergraduate students with a solid foundation in engineering. With more than 15 graduate degree programs and tracks to choose from at the master and Ph.D. level, as well as a variety of certificate programs, UAB offers highly adaptable programs that range from traditional M.S./Ph.D. pathways to online master of engineering degree tracks for working professionals, according to the school curriculum.
Justin Koch at the UAB School of Engineering and Jody Beck at the Alabama Productivity Center are leading the charge at their respective institutions efforts to produce face shields.
UAB Hospital is supplying materials for the face shields; the teams at Alabama Power, UAB and UA are donating their time.
Alabama Power's TAC facility serves as a demonstration and test facility that investigates ways to reduce production costs, improve energy efficiency and productivity while addressing environmental concerns.
"I look at it from our group's perspective; we are helping our customers," Bishop said. "In this case, our customer is the hospital's staff. We are still helping our customers, just in a different way."
"The Alabama Productivity Center, a non-profit organization, is an outgrowth of a 1983 joint venture of the University of Alabama and General Motors to save a Tuscaloosa GM plant from closing," according to the center's website. "The positive experience utilizing university faculty and students to save Alabama jobs led to the establishment and sponsorship by Alabama Power Company and the University of Alabama."
"Safety has always been our top priority," said APC spokesperson Katie Bolton. "As the pandemic has unfolded, this is one of the small ways we can take something that's important to us and use our resources to help provide some safety for the frontline healthcare workers," she continued. "We want these important health care workers to return home to their family's and loved ones safely. That's part of Alabama Power's core value system."
These types of private, university and state partnerships are increasingly becoming the backbone to fighting the COVID-19 pandemic.
Alabama declines to release COVID-19 data associated with child care centers
APR has asked for that data and whether ADPH was aware of the number of cases associated with child care centers statewide.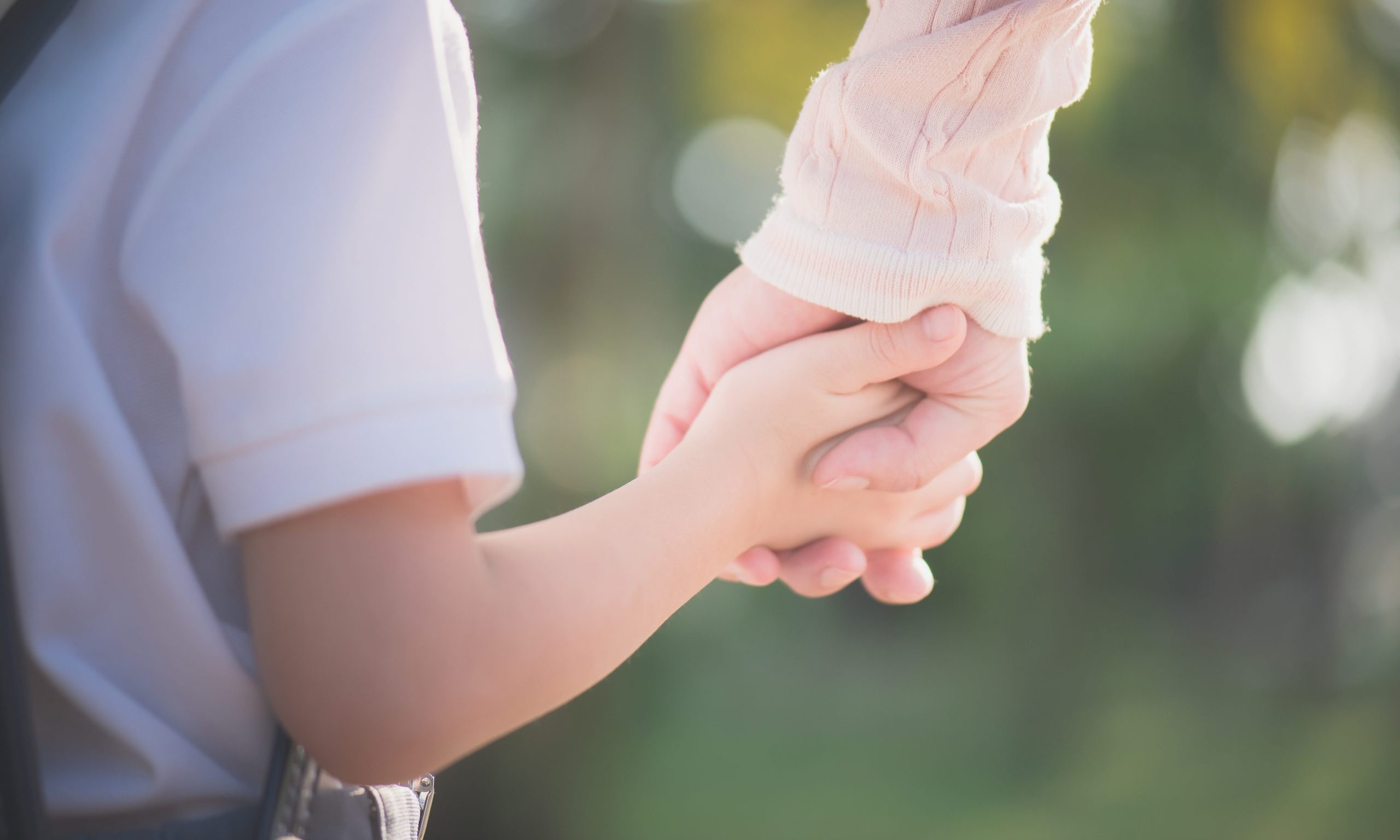 It was unclear Tuesday the number of confirmed cases of COVID-19 there have been among staff, children and relatives associated with child care facilities in Alabama, because the Alabama Department of Public Health declined to release that data.
"All cases of COVID-19 are required to be reported to the Alabama Department of Public Health under notifiable disease laws. ADPH is aware of cases in entities such as child care but does not report separately from other data," said Dr. Karen Landers, assistant state health officer, in a message to APR on Tuesday.
APR has asked for that data and whether ADPH was aware of the number of cases associated with child care centers statewide.
Landers noted that ADPH does provide the percentage of cases among age ranges, however. There had been approximately 2,628 confirmed COVID-19 cases among Alabama children 4-years-old and younger as of Monday, according to ADPH's dashboard, but the department doesn't specify which of those cases are associated with child care centers, and it was unclear how many cases there have been among relatives or workers connected to child care centers.
While children 10-years-old and older can efficiently transmit COVID-19 to others, the Centers for Disease Control and Prevention in a recent report note that "limited data are available on SARS-CoV-2 transmission from young children, particularly in child care settings."
The Sept, 18 CDC report looked at three COVID-19 outbreaks in child care facilities in Salt Lake County, Utah, during April 1 through July 10, and found that the 12 children who contracted the disease spread it to at least 12 others outside the centers, and one parent was hospitalized with coronavirus.
In one facility, researchers confirmed five cases among workers and two among children. One of those children, aged 8 months, transmitted COVID-19 to both parents, the report notes. Many of the children had mild symptoms or none at all, researchers found.
"COVID-19 is less severe in children than it is in adults, but children can still play a role in transmission," the report reads. "The infected children exposed at these three facilities had mild to no symptoms. Two of three asymptomatic children likely transmitted SARS-CoV-2 to their parents and possibly to their teachers."
While Alabama's Department of Public Health isn't releasing data on cases associated with child care centers, many other states are, including Texas, South Carolina, North Carolina, California, Minnesota and Massachusetts.
There have been 332 confirmed cases, two deaths and 14 separate outbreaks associated with child care centers in North Carolina, according to the North Carolina Department of Health and Human Services.
Health officials in California's Sonoma County traced 30 cases of coronavirus to one child at a child-care center in the county, where 16 students, 11 relatives and three workers tested positive, according to The Los Angeles Times. In addition to that outbreak, there have been 62 other cases at 13 child-care facilities in the county, including 27 family members, 10 workers and 25 students, with 381 cases of children younger than 17 still under investigation, the newspaper reported on Sept. 21.
Reopening child care centers can be done safely, according to an Aug. 28 report by the Centers for Disease Control and Prevention, which that found that in Rhode Island, which reopened child care centers on June 1, there were just 52 confirmed and probable cases among staff, children and relatives across 29 centers between June 1 and July 31.
The report noted that Rhode Island at first limited centers to 12 or fewer students, required staff and students to not move between groups in centers and "universal use of masks for adults, daily symptom screening of adults and children, and enhanced cleaning and disinfection according to CDC guidelines."
Alabama State Health Officer Dr. Scott Harris on March 19 issued an order closing child care centers through April 5, with exceptions for facilities that provided services to first responders and other workers deemed essential. Harris on March 27 issued a supplemental order allowing centers that cared for 11 or fewer children to reopen.
The Alabama Department of Public Health on Monday published a press release touting the number of open child care centers across Alabama. According to the department, 76 percent of all child care facilities in Alabama are open.
"Alabama is well on our way to reopening the necessary number of child care facilities to enable parents to return to work and resume a more normal schedule," said Alabama DHR commissioner Nancy Buckner, in a statement. "This is the sixth survey we have conducted and each one has shown tremendous growth in the numbers of open facilities. We have worked hard to encourage child care providers to open by providing support in the form of grants and supplies."
Asked whether the department is aware of the number of COVID-19 cases among children, staff or relatives associated with child care centers, a DHR spokesperson responded in a message to APR on Monday that "We don't track that."
While child care plays a critical role for working parents across the country, the pandemic and subsequent shutdowns have put a strain on the businesses, according to a July 13 study by the National Association for the Education of Young Children, which surveyed more than 5,000 child care facilities in every state.
Among the child care centers surveyed, two out of five said they would have to close without more public assistance, while half of the minority-owned centers said they have to close without more aid, according to the report. A quarter of child care workers said they'd applied for or received unemployment benefits, and 73 percent of centers said they have or will begin laying off workers and/or make pay cuts.
An Aug. 26 study by the Washington D.C.-based nonprofit Bipartisan Policy Center found that 32 percent of parents polled said their child care centers were closed, 14 percent of them permanently, and 22 percent of the parents said they could not return to work in person without childcare.
Even when child care is available to parents, many are worried about sending their children back while COVID-19 continues to spread. Of those asked, 77 percent of parents said they were concerned that sending their kids back would increase the risk of exposing their family to COVID-19.