Deadline extended for Alabama prison bids due to coronavirus
Gov. Kay Ivey on Tuesday announced that because of the COVID-19, she's giving a two-week deadline extension for submission of proposals to build then lease three new prisons to the state.
Those proposals had been due by April 30 but the two developer teams – Alabama Prison Transformation Partners and CoreCivic – will have until May 14 to file their proposals, according to a press release from Ivey's office Tuesday.
The decision to extend the proposal submission deadline came after discussions with two groups about the impacts each are experiencing because of COVID-19 social distancing guidelines, according to Ivey's office.
"I am steadfastly committed to the strategic effort to build three new men's correctional facilities – this 'Alabama solution' is a direct result of our dedication to implement actionable solutions that address long-standing challenges facing our prison system," Ivey said in a statement. "Given the unforeseen circumstances associated with COVID-19, it is in the best interest of the state of Alabama to grant this extension so that the developer teams have adequate time to perform required due diligence and to prepare thorough and thoughtful proposals."
Ivey's plan to build three new prisons is part of her solution for fixing the state's overcrowded, deadly prisons, which remain under threat of a federal lawsuit if state officials don't address what the U.S. Department of Justice has said are violations of inmates' Constitutional rights to protection from violence and sexual assault.
Alabama Department of Corrections Commissioner Jeff Dunn said in a statement that the spread of COVID-19 "has only further demonstrated the critical need for new correctional facilities in Alabama."
"As we have stated before, overcrowded conditions within the Department's dilapidated facilities create increasingly challenging circumstances to ensure inmate and staff health and safety," Dunn said. "The developer teams expressed the need for an extension – due to work and travel restrictions implemented in the wake of this national health crisis – and we fully supported the extension.  Improved prison infrastructure, increased staffing, and stronger rehabilitation programs will allow for transformational results."
Print this piece
Three more prison workers, another inmate test positive for COVID-19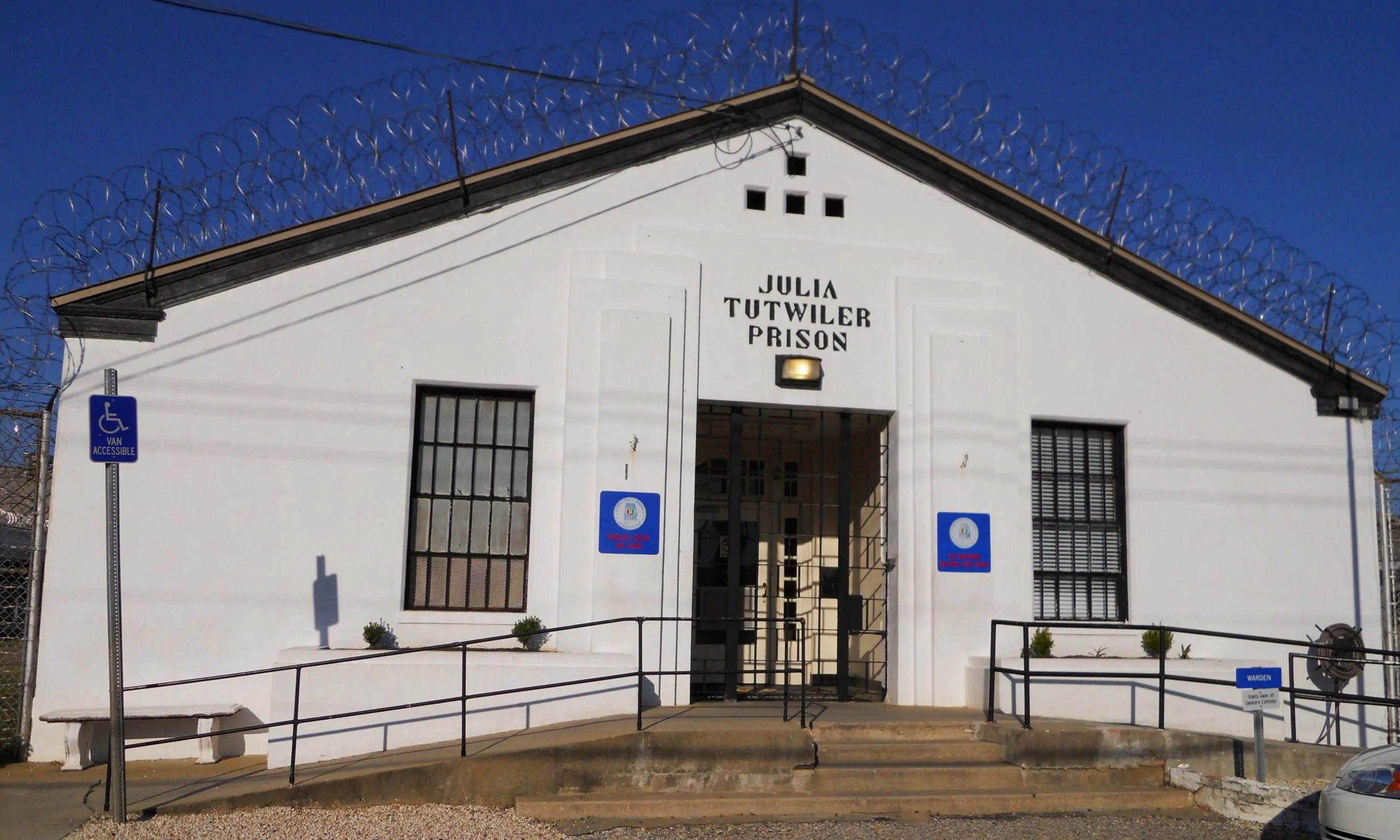 Three more prison workers have tested positive for COVID-19, becoming the sixth prison worker to self-report positive test results in two days. 
Additionally, a man serving at the St. Clair Correctional Facility also tested positive for the virus, the Alabama Department of Corrections (ADOC) announced in a Friday press release. 
Three workers at the Julia Tutwiler Prison for Women in Wetumpka all self-reported positive test results and are self-quarantined, according to the release. That makes 12 workers with confirmed coronavirus cases at that facility, and 61 cases among staff across the state's prisons, although 16 have been cleared to return to work. 
The man serving at St. Clair had been treated at a local hospital earlier this month for a preexisting medical condition and tested negative for COVID-19 at the time, according to ADOC. He returned to a local hospital a short time later and tested positive for COVID-19, and remains at the hospital for treatment, according to the release.
There were four confirmed cases of COVID-19 among inmates at the St. Clair prison as of Thursday, according to ADOC, and one inmate there, the terminally-ill 66-year-old Dave Thomas, died at a local hospital less than 24 hours after testing positive for the virus. One worker at the facility had tested positive for COVID-19 but has since been cleared to return to work. 
A small living area in St. Clair prison's infirmary, where the man was living, has been placed on level two quarantine, meaning incarcerated people there will be restricted to their living areas for meals and all other activities, according to ADOC. 
The entire infirmary has been placed on level one quarantine, so inmates inside will be monitored for symptoms and have temperatures checked twice daily. 
There have been 12 confirmed COVID-19 cases among inmates, and three remained active as of Friday, according to ADOC. All of the inmates who've tested positive for the virus had preexisting medical conditions and were tested for COVID-19 at hospitals. 
Testing of inmates in general remains very low, however. Less than one percent of the state's inmate population has been tested, or 156 of approximately 22,000. 
Prison reform advocates have expressed concern that without broader testing, the extent of the virus's spread inside the overcrowded prisons won't be known, and more people will become infected due to the spread from asymptomatic people. 
The state's prisons were at 170 percent capacity in January, the last month in which ADOC has made monthly statistical reports publicly available.
Print this piece