FFRF urges Ivey to stop promoting Christianity
The Wisconsin based Freedom From Religion Foundation sent a letter to Alabama Gov. Kay Ivey  Monday, criticizing her Friday press conference and demanding that she stop using her office to promote Christianity.
The group chastised Ivey for, "Your use of your office to promote Christianity. FFRF's purposes are to protect the constitutional principle of separation between state and church and to educate the public on matters relating to non-theism."
On Friday, Gov. Ivey held a press conference to announce that she was issuing a stay-at-home order for the State of Alabama. FFRF did not oppose the order itself; but Ivey's speech during the press conference.
"Multiple concerned Alabama residents reported that you used this official government event to promote your personal religious beliefs," the FFRF wrote. "In the middle of your speech you suddenly started preaching,"
"The good Lord reminds us in Isaiah 43:1-3, and I quote, "Do not fear for I am with you. Do not be dismayed for I am your God," Ivey said drawing the ire of the FFRF. "I will strengthen you and help you. I will uphold you with my righteous hand."
"You next invited Reverend Cromwell Handy from the Dexter Avenue King Memorial Baptist Church to speak at this official state-sponsored event," the FFRF charged. "Reverend Handy delivered a 9-minute long sermon, during which he recited many different bible verses and referred to the pandemic as an opportunity given by God "to pause and reflect on His glory.""
"To end the press conference, you asked Reverend Handy "to lead a prayer to God Almighty asking for his blessings.,"" ,the FFRF continued in the letter. "Reverend Handy then led all of the government officials present in a lengthy formal prayer "in Jesus' name.""
"These actions amount to an endorsement of religion, specifically Christianity, in contravention of the Establishment Clause of the First Amendment," the FFRF claimed. "The First Amendment wisely prohibits government sponsorship of religious messages. The Supreme Court has said time and again that the "First Amendment mandates government neutrality between religion and religion, and between religion and nonreligion." McCreary Cty., Ky. v. Am. Civil Liberties Union of Ky"
"Preaching and praying as part of an official state-sponsored press conference sends the message that you, as governor, and the State of Alabama prefer and endorse religion, specifically the Christian faith," the FFRF continued. "This violates the Establishment Clause of the First Amendment."
"We write to remind you that, as governor, you represent a diverse population that consists not only of religious individuals, but of atheists and agnostics who do not believe in a deity, much less the power of prayer," the Foundation stated. "The decision to preach and to invite a reverend to pray as part of a state press conference sends an unfortunate official message of endorsement of religion over non-religion by the highest executive office in the state—a message that inevitably excludes many of your constituents and has a proselytizing intent. A message to encourage safety and show governmental concern in a time of hardship could have been effectively conveyed without prayer and the unnecessary entanglement of government and religion.:
"We urge you in the future to refrain from promoting religion in your official capacity as governor of Alabama," the FFRF stated. "In conclusion, we ask that you, as governor of Alabama, remain cognizant that you have taken an oath to uphold and defend the U.S. Constitution — an entirely godless and secular document, and are charged with great responsibility over citizens, including those citizens who may not share your personal religious viewpoints. Leaving religion as a private matter for private citizens is the wisest public policy. Observing a strict separation of church and state offends no one and honors the First Amendment to the U.S. Constitution. We appreciate your attention to this matter, and encourage you to stand up for the constitutional principle of the separation between state and church, which unites and protects all citizens, in good times and in bad.'
The FFRF regularly threatens Alabama school boards and local governments that they feel have crossed the line into endorsing Christianity.
On Tuesday, the Governor plans to hold a Ribbons of Hope press conference with the medical community and first responders to ask citizens to tie ribbon around trees, mailboxes, etc. as a symbol of prayers and hope for the healthcare workers and first responders. Ministers will reportedly be guests of the Governor at this event.
Alabama declines to release COVID-19 data associated with child care centers
APR has asked for that data and whether ADPH was aware of the number of cases associated with child care centers statewide.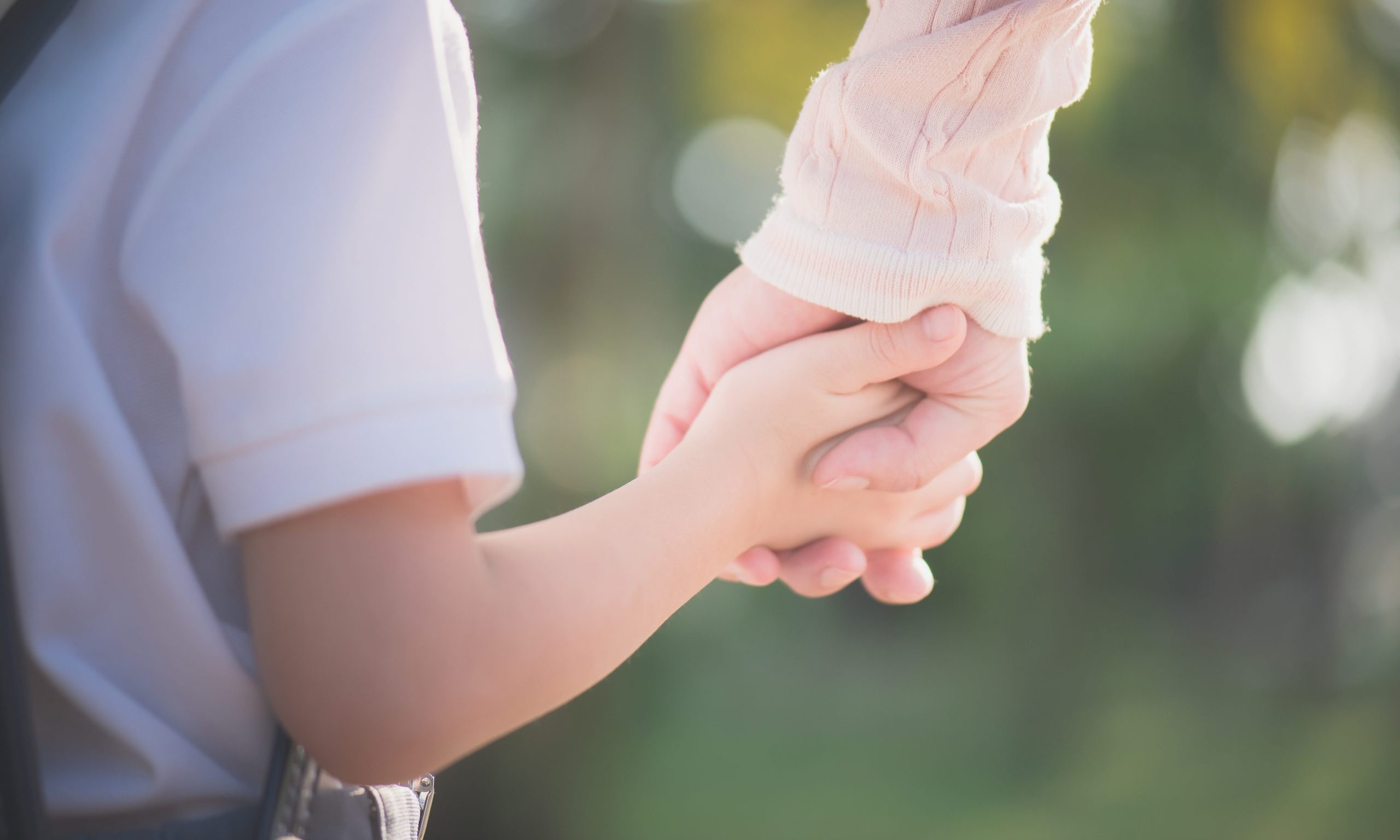 It was unclear Tuesday the number of confirmed cases of COVID-19 there have been among staff, children and relatives associated with child care facilities in Alabama, because the Alabama Department of Public Health declined to release that data.
"All cases of COVID-19 are required to be reported to the Alabama Department of Public Health under notifiable disease laws. ADPH is aware of cases in entities such as child care but does not report separately from other data," said Dr. Karen Landers, assistant state health officer, in a message to APR on Tuesday.
APR has asked for that data and whether ADPH was aware of the number of cases associated with child care centers statewide.
Landers noted that ADPH does provide the percentage of cases among age ranges, however. There had been approximately 2,628 confirmed COVID-19 cases among Alabama children 4-years-old and younger as of Monday, according to ADPH's dashboard, but the department doesn't specify which of those cases are associated with child care centers, and it was unclear how many cases there have been among relatives or workers connected to child care centers.
While children 10-years-old and older can efficiently transmit COVID-19 to others, the Centers for Disease Control and Prevention in a recent report note that "limited data are available on SARS-CoV-2 transmission from young children, particularly in child care settings."
The Sept, 18 CDC report looked at three COVID-19 outbreaks in child care facilities in Salt Lake County, Utah, during April 1 through July 10, and found that the 12 children who contracted the disease spread it to at least 12 others outside the centers, and one parent was hospitalized with coronavirus.
In one facility, researchers confirmed five cases among workers and two among children. One of those children, aged 8 months, transmitted COVID-19 to both parents, the report notes. Many of the children had mild symptoms or none at all, researchers found.
"COVID-19 is less severe in children than it is in adults, but children can still play a role in transmission," the report reads. "The infected children exposed at these three facilities had mild to no symptoms. Two of three asymptomatic children likely transmitted SARS-CoV-2 to their parents and possibly to their teachers."
While Alabama's Department of Public Health isn't releasing data on cases associated with child care centers, many other states are, including Texas, South Carolina, North Carolina, California, Minnesota and Massachusetts.
There have been 332 confirmed cases, two deaths and 14 separate outbreaks associated with child care centers in North Carolina, according to the North Carolina Department of Health and Human Services.
Health officials in California's Sonoma County traced 30 cases of coronavirus to one child at a child-care center in the county, where 16 students, 11 relatives and three workers tested positive, according to The Los Angeles Times. In addition to that outbreak, there have been 62 other cases at 13 child-care facilities in the county, including 27 family members, 10 workers and 25 students, with 381 cases of children younger than 17 still under investigation, the newspaper reported on Sept. 21.
Reopening child care centers can be done safely, according to an Aug. 28 report by the Centers for Disease Control and Prevention, which that found that in Rhode Island, which reopened child care centers on June 1, there were just 52 confirmed and probable cases among staff, children and relatives across 29 centers between June 1 and July 31.
The report noted that Rhode Island at first limited centers to 12 or fewer students, required staff and students to not move between groups in centers and "universal use of masks for adults, daily symptom screening of adults and children, and enhanced cleaning and disinfection according to CDC guidelines."
Alabama State Health Officer Dr. Scott Harris on March 19 issued an order closing child care centers through April 5, with exceptions for facilities that provided services to first responders and other workers deemed essential. Harris on March 27 issued a supplemental order allowing centers that cared for 11 or fewer children to reopen.
The Alabama Department of Public Health on Monday published a press release touting the number of open child care centers across Alabama. According to the department, 76 percent of all child care facilities in Alabama are open.
"Alabama is well on our way to reopening the necessary number of child care facilities to enable parents to return to work and resume a more normal schedule," said Alabama DHR commissioner Nancy Buckner, in a statement. "This is the sixth survey we have conducted and each one has shown tremendous growth in the numbers of open facilities. We have worked hard to encourage child care providers to open by providing support in the form of grants and supplies."
Asked whether the department is aware of the number of COVID-19 cases among children, staff or relatives associated with child care centers, a DHR spokesperson responded in a message to APR on Monday that "We don't track that."
While child care plays a critical role for working parents across the country, the pandemic and subsequent shutdowns have put a strain on the businesses, according to a July 13 study by the National Association for the Education of Young Children, which surveyed more than 5,000 child care facilities in every state.
Among the child care centers surveyed, two out of five said they would have to close without more public assistance, while half of the minority-owned centers said they have to close without more aid, according to the report. A quarter of child care workers said they'd applied for or received unemployment benefits, and 73 percent of centers said they have or will begin laying off workers and/or make pay cuts.
An Aug. 26 study by the Washington D.C.-based nonprofit Bipartisan Policy Center found that 32 percent of parents polled said their child care centers were closed, 14 percent of them permanently, and 22 percent of the parents said they could not return to work in person without childcare.
Even when child care is available to parents, many are worried about sending their children back while COVID-19 continues to spread. Of those asked, 77 percent of parents said they were concerned that sending their kids back would increase the risk of exposing their family to COVID-19.