FFRF urges Ivey to stop promoting Christianity
The Wisconsin based Freedom From Religion Foundation sent a letter to Alabama Gov. Kay Ivey  Monday, criticizing her Friday press conference and demanding that she stop using her office to promote Christianity.
The group chastised Ivey for, "Your use of your office to promote Christianity. FFRF's purposes are to protect the constitutional principle of separation between state and church and to educate the public on matters relating to non-theism."
On Friday, Gov. Ivey held a press conference to announce that she was issuing a stay-at-home order for the State of Alabama. FFRF did not oppose the order itself; but Ivey's speech during the press conference.
"Multiple concerned Alabama residents reported that you used this official government event to promote your personal religious beliefs," the FFRF wrote. "In the middle of your speech you suddenly started preaching,"
"The good Lord reminds us in Isaiah 43:1-3, and I quote, "Do not fear for I am with you. Do not be dismayed for I am your God," Ivey said drawing the ire of the FFRF. "I will strengthen you and help you. I will uphold you with my righteous hand."
"You next invited Reverend Cromwell Handy from the Dexter Avenue King Memorial Baptist Church to speak at this official state-sponsored event," the FFRF charged. "Reverend Handy delivered a 9-minute long sermon, during which he recited many different bible verses and referred to the pandemic as an opportunity given by God "to pause and reflect on His glory.""
"To end the press conference, you asked Reverend Handy "to lead a prayer to God Almighty asking for his blessings.,"" ,the FFRF continued in the letter. "Reverend Handy then led all of the government officials present in a lengthy formal prayer "in Jesus' name.""
"These actions amount to an endorsement of religion, specifically Christianity, in contravention of the Establishment Clause of the First Amendment," the FFRF claimed. "The First Amendment wisely prohibits government sponsorship of religious messages. The Supreme Court has said time and again that the "First Amendment mandates government neutrality between religion and religion, and between religion and nonreligion." McCreary Cty., Ky. v. Am. Civil Liberties Union of Ky"
"Preaching and praying as part of an official state-sponsored press conference sends the message that you, as governor, and the State of Alabama prefer and endorse religion, specifically the Christian faith," the FFRF continued. "This violates the Establishment Clause of the First Amendment."
"We write to remind you that, as governor, you represent a diverse population that consists not only of religious individuals, but of atheists and agnostics who do not believe in a deity, much less the power of prayer," the Foundation stated. "The decision to preach and to invite a reverend to pray as part of a state press conference sends an unfortunate official message of endorsement of religion over non-religion by the highest executive office in the state—a message that inevitably excludes many of your constituents and has a proselytizing intent. A message to encourage safety and show governmental concern in a time of hardship could have been effectively conveyed without prayer and the unnecessary entanglement of government and religion.:
"We urge you in the future to refrain from promoting religion in your official capacity as governor of Alabama," the FFRF stated. "In conclusion, we ask that you, as governor of Alabama, remain cognizant that you have taken an oath to uphold and defend the U.S. Constitution — an entirely godless and secular document, and are charged with great responsibility over citizens, including those citizens who may not share your personal religious viewpoints. Leaving religion as a private matter for private citizens is the wisest public policy. Observing a strict separation of church and state offends no one and honors the First Amendment to the U.S. Constitution. We appreciate your attention to this matter, and encourage you to stand up for the constitutional principle of the separation between state and church, which unites and protects all citizens, in good times and in bad.'
The FFRF regularly threatens Alabama school boards and local governments that they feel have crossed the line into endorsing Christianity.
On Tuesday, the Governor plans to hold a Ribbons of Hope press conference with the medical community and first responders to ask citizens to tie ribbon around trees, mailboxes, etc. as a symbol of prayers and hope for the healthcare workers and first responders. Ministers will reportedly be guests of the Governor at this event.
Print this piece
Tuscaloosa mayor: "We have entered into a danger zone" as hospitalizations rise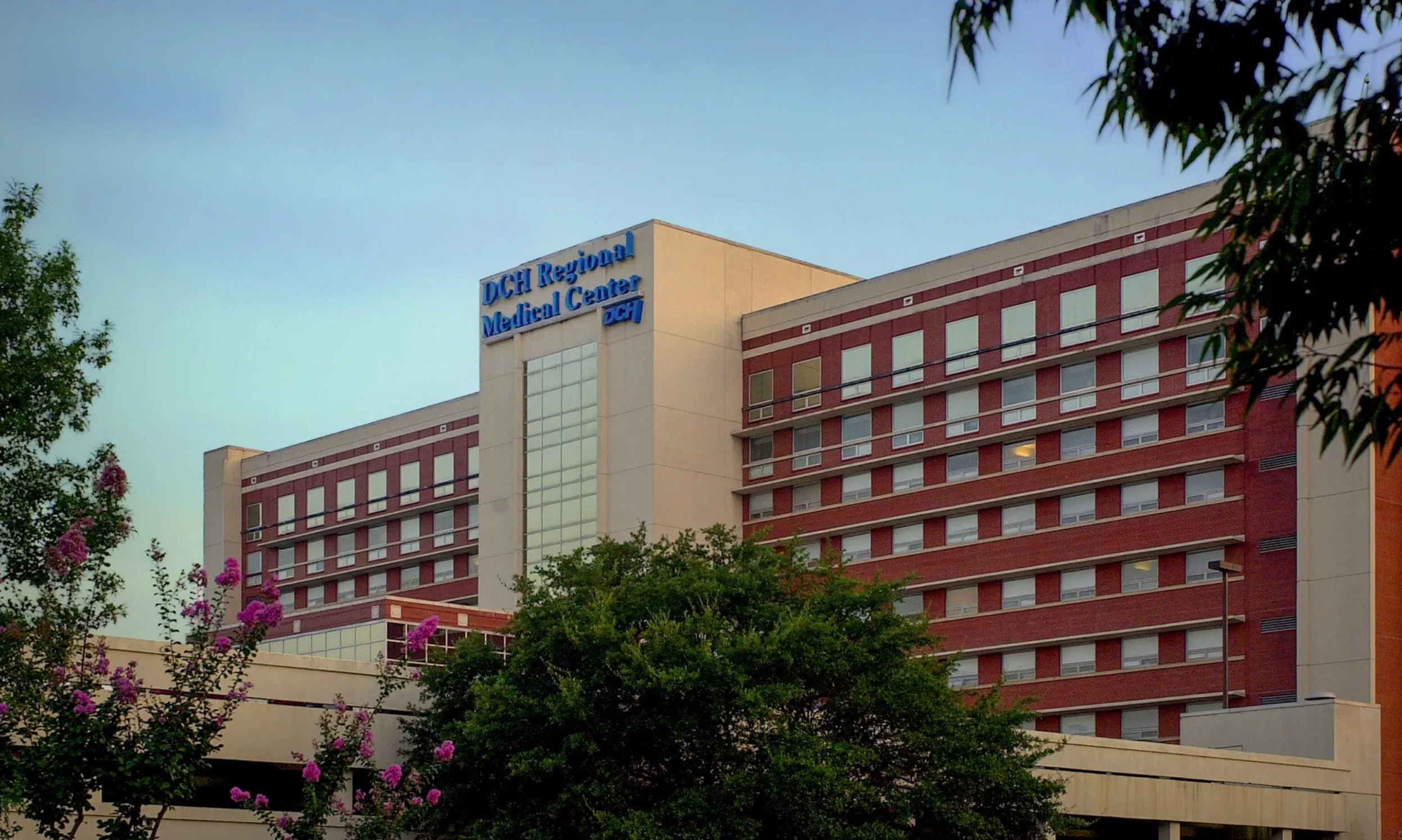 While Montgomery County and the River Region of Central Alabama remain the top area of concern for state officials responding to COVID-19, Tuscaloosa County is showing signs of a worsening outbreak as cases and hospitalizations spike.
"We have entered into a danger zone," said Tuscaloosa Mayor Walt Maddox in an interview. "And if we continue to see trends of doubling hospitalizations over the next week, then we probably enter into an area where Montgomery is currently at. The good news is that we're handling this. The bad news will be if the trend continues to rise."
Over the past thirteen days, the number of COVID-19 cases in Tuscaloosa County has more than doubled from 345 on May 17 to 699 as of Friday evening. During the early months of the pandemic, Tuscaloosa saw relatively stable case increases, a trend that broke about two weeks ago. According to The New York Times's analysis of COVID-19 data, Tuscaloosa has one of the fastest-growing outbreaks in the country.
Testing has also increased in Tuscaloosa County, but the percent of tests that are positive in the county over the last seven days, on average, is about 10 percent, up from as low as 2 percent in early May.
Many of the new cases in Tuscaloosa have been connected through contact tracing to institutional settings, Maddox said, including nursing homes, the metro jail and the state's Mary Starke Harper Geriatric Psychiatric Center, where at least two patients have died.
"Those are the main drivers in what we're seeing," Maddox said.
But contact tracing has also found that, in at least one case, the virus entered a facility through an asymptomatic carrier, showing that community transmission of the virus is ongoing, in many cases unnoticed, and is affecting more vulnerable populations like those in long-term care facilities and jails.
"That to me is kind of getting into what the public needs to know," Maddox said. "We have to continue to apply common sense. That means wearing a mask when going out in public, practicing social distancing and assuming that everyone that you come in contact with is a potential carrier."
State Health Officer Scott Harris echoed that plea Thursday.
"Some of those are outbreaks," Harris said of counties with rising cases. "And yet again, those are still attributable to community spread. The people in the nursing home didn't go out in the community and catch it. Someone brought it into them, presumably, and so there has to be transmission going on in the community for that to happen. We need to find a way to get people to take seriously these social-distancing guidelines."
But hospitalizations — a more precise, though delayed, indicator — show an even more worrisome trend.
At DCH Health, the main hospital system in Tuscaloosa County, the number of COVID-19 positive inpatients more than doubled in a week's time from 36 on May 22 to 83 as of Friday afternoon.
"In Tuscaloosa, we took early action, and it's given us the ability to deal with the higher number of coronavirus cases and hospitalizations," Maddox said. "At this point, we are at the ability to manage what we're facing."
As of Friday, 74 of DCH Health's ICUs are in use — including both COVID and non-COVID patients — which would exceed the hospital system's typical ICU bed capacity had it not expanded its capacity.
Hospital officials, including those in Tuscaloosa and Montgomery, have been clear to say that they are still able to treat additional patients, though the hospitals are under strain.
Twenty-two of the patients in ICUs are COVID-19 patients, according to the hospital system. Twelve of the patients who have tested positive for COVID-19 are on ventilators. But there remain 52 others who are hospitalized pending tests for COVID-19. Eleven of those are in ICUs, the hospital reported Friday afternoon.
In total, DCH Health System has 90 ICU beds available, after adding ICU bed capacity by retrofitting hospital rooms. Normally there are only 72 ICU rooms between DCH's main hospital in Tuscaloosa and its smaller hospital in neighboring Northport. Eighteen hospital rooms were adapted for ICU use to increase capacity.
The number of COVID-positive patients in ICUs has also doubled from May 22. There are also more patients pending test results in ICUs in Tuscaloosa than on May 22.
Like many hospital systems in Alabama, DCH also serves surrounding counties without adequate health care infrastructure. Neighboring Greene and Hale counties — part of Alabama's Black Belt region — have among the highest per capita case rates in Alabama at 1,147 cases per 100,000 people and 1,051 cases per 100,000 people, respectively.
Though the situation in Tuscaloosa County is not as immediately dire as in Montgomery, Maddox said he is concerned that Tuscaloosa could soon be in a situation similar to Montgomery and the River Region, where hospitals temporarily ran out of formal ICU beds.
As of Friday, Montgomery Mayor Steven Reed said about 4 percent of area hospitals' ICU beds were available.
"I want to make sure I emphasize to you, while we do have a shortage of beds and we are reaching a dangerous capacity load in ICUs, there is room to treat people who are sick," Reed said.
Meanwhile, case counts in Montgomery continue to rise.
"Unfortunately our numbers have not plateaued, but are significantly increasing," Reed said, adding that "more testing does not mean that we should see patients in worse conditions with fewer ICU beds."
Maddox urged all residents to abide by social-distancing recommendations and wear masks.
"The stage that we're entering into now," Maddox said, "it's going to be more on the individual than ever before. By doing the smart things, they can protect themselves, they can protect their family members, they can protect their community, they can save jobs, and they can help us get out of this sooner rather than later. And that would be my message to everyone. Let's continue to do the smart things. If we do that, we will reclaim our lives."
Print this piece