More than half of Alabama's hospitals were already in a precarious situation before coronavirus.
About 52 percent of the state's hospitals had negative total margins before COVID-19, and 75 percent of them had negative operating margins, according to Alabama Hospital Association President Donald Williamson.
In layman's terms, they were bleeding money.
Rural hospitals were in much worse shape. Nearly 90 percent of them had negative operating margins before the coronavirus outbreak. In the last eight years, at least 13 hospitals have closed in the state. More than half were in rural areas.
The last to close was Pickens County Medical Center in Carrollton, Alabama, which closed last month, leaving the rural county west of Tuscaloosa without a hospital. The next-closest hospital is more than 30 miles away.
But with COVID-19 impacting nearly every aspect of life, even in Alabama's least-populated counties, hospitals, especially the small ones, have gone from bleeding money to hemorrhaging it.
"Hospitals around the country are struggling. Everyone's bleeding. It's just that we have less blood," said Ryan Kelly, the executive director of the Alabama Rural Health Association, a group that represents the state's rural hospitals and clinics. "If everyone is dying, we're going to die quicker. It's not a good position to be in."
The outbreak of the coronavirus has forced officials to take extraordinary measures to protect the public. But these measures, meant to protect hospitals from being overwhelmed, are also exposing a deep and precarious situation underlying Alabama's health care system.
Smaller budgets mean less to trim. There is only so much that can be cut. And if it was trimmable, these cash-strapped hospitals have probably already cut it. More efficiency can't solve these hospitals' problems.
The pandemic prompted state officials to cancel elective procedures, which are generally more profitable and account for a large portion of most hospitals' revenues.
"Elective surgeries were really the only way some of these hospitals could make money," Williamson said. "Coronavirus is seriously stressing hospitals."
But elective procedures being canceled or postponed is not the only hit hospitals are taking. Sources of revenue from many other nonessential services have also dried up.
"They can't really do a lot of wellness and prevention, because that's not high on people's radar, either," Kelly said of the rural hospitals. "We've kind of built our health care infrastructure to be more wellness and prevention heavy. And that was great until something like this when wellness and prevention are seen more as luxuries. Now we're back to just treating the sick patients, especially the critically sick."
Fewer patients are showing up in emergency rooms, Kelly said, further cutting into costs. Telehealth and telemedicine is a growing revenue stream at these hospitals, but it is not yet in a position to match the lost revenue.
"It's a tough position for everyone to be in," Kelly said. "Most of our revenue was built off these other procedures that have largely stopped or, at a minimum, slowed."
According to the Chartis Center for Rural Health, about a quarter of Alabama's 45 rural hospitals are among a few hundred rural hospitals across the country considered "most vulnerable" to closure. The same report found that rural hospitals in states that have not expanded Medicaid are more vulnerable to closure.
Kelly said Medicaid expansion, at this point, wouldn't be a "silver bullet" to solve the financial problems facing the state's rural hospitals, though it could help. The Alabama Hospital Association, though, has advocated for Medicaid expansion to bolster revenues for the state's hospitals and expand health care access.
Hospitals across the state have lower bed occupancy as officials prepare surge capacity ahead of what is anticipated to be a spike in COVID-19 hospitalizations by mid-April. As of Tuesday morning, hospitals across the state were at about 50 percent occupancy, Williamson said, down from 70 percent on a normal day.
Williamson also fears that hospitals could be forced to eat the costs of treating uninsured COVID-19 patients who may require hospitalization as the outbreak spreads. The state's refusal to expand Medicaid under the Affordable Care Act — when most of the cost of the expansion would have been borne by the federal government — has resulted in a larger uninsured population in Alabama. Some 16 to 20 percent of adults in the state are uninsured. Bearing the cost of that uncompensated care could add to the strain.
One of Congress's coronavirus response bills, the CARES Act, has $100 billion in funding for hospitals across the country. But that cash has not arrived yet, and no hospital is certain how much money it will get and if it will be enough to stabilize the balance sheets.
"Once it begins to be distributed, that will serve as a major help for hospitals, but it's just not there right now," Williamson said.
And many of the state's hospitals don't have a lot of money on hand to wait weeks or months for help. Some only have days, especially the rural hospitals, Kelly said.
"I would say that you could put good money on another hospital or two or four closing, but I'm certainly praying that does not happen," Kelly said. "But really these hospitals only have days or weeks of cash on hand. You disrupt that revenue cycle any, and you could end up in a pretty big predicament."
Kelly said some estimates have said hospitals could face a 20 percent cut in revenue during the COVID-19 crisis — maybe even more. "I have not talked to a single facility yet that has said their business was normal," Kelly said.
The dire budgetary situation facing more than half of the state's hospitals has forced some to lay off health care workers and support staff and cut the pay or hours of some of those who can't stop working.
Williamson and Kelly said they were aware of hospitals being forced to take these cost-cutting measures, but they did not have numbers to show how many hospitals have needed to do so and how many workers and providers have been affected.
Workers at hospitals are not the only health care workers affected by the virus. Dentists, providers at smaller clinics, rehab specialists and other medical practitioners have also been forced to scale back or temporarily shut down operations.
According to the Alabama Department of Labor, some 7,324 health care and social assistance workers filed an initial jobless claim for unemployment insurance in Alabama during the week ending March 28.
Even the state's larger hospitals like Huntsville Hospital and DCH in Tuscaloosa have cut back the hours of workers in nonessential areas. Huntsville Hospital CEO David Spillers said at a briefing last week that the medical system would lose millions of dollars every month during the pandemic.
Williamson and Kelly said hospitals are doing everything they can to avoid cutting pay or laying off workers. When layoffs have been required, they said they have been in areas that would be the last to respond to COVID-19 cases and the least likely to affect a hospital's ability to handle a surge.
"But that's still not ideal," Kelly said. "Let alone the fact that we need our hospitals right now to be ready in case there's a surge of COVID-19 cases. So the last thing we want to do is just shut down operations when we might need it."
The state's hospitals are facing other problems, too, including shortages of personal protective equipment, Williamson said.
"I've got some hospitals that are telling me they have maybe a week's worth of PPE," Williamson said. "I've got a few others that are feeling that their shortages are more immediate."
Hospitals have been trying to source PPE — including masks, gowns and gloves — from non-traditional suppliers, through donations and through the state. The Alabama Department of Public Health has secured some additional PPE, Williamson said.
The shortage is causing the prices to go up and making obtaining those essential supplies difficult.
"It is concerning how difficult it is to get," Williamson said. "But I certainly don't think we're in the situation of New York."
While the state's largest hospitals like UAB in Birmingham, Huntsville Hospital in Huntsville, EAMC in Lee County and DCH Regional Medical Center in Tuscaloosa will likely bear the brunt of the COVID-19 patient surge, rural hospitals are not immune from it.
Many are already treating COVID-19 patients, Kelly said, and they may be needed to help alleviate the burden on the larger hospitals, Williamson said.
"When you look at how you manage surge, you start by eliminating elective procedures because you want to free up beds," Williamson said. "But the next part of that plan is you take people who may not have COVID, who may not need the level of acute care provided in urban hospitals, and you transfer some of those patients into, say, a rural hospital."
But that surge plan requires those rural hospitals to be there to be able to help.
"We're just trying to hang on," Kelly said. "You know, targeting cuts and layoffs, and conserve money as best as possible but still be ready for patients coming in. That's the position that most hospitals are in."
Print this piece
"We're surging:" Alabama reports largest COVID-19 increases to date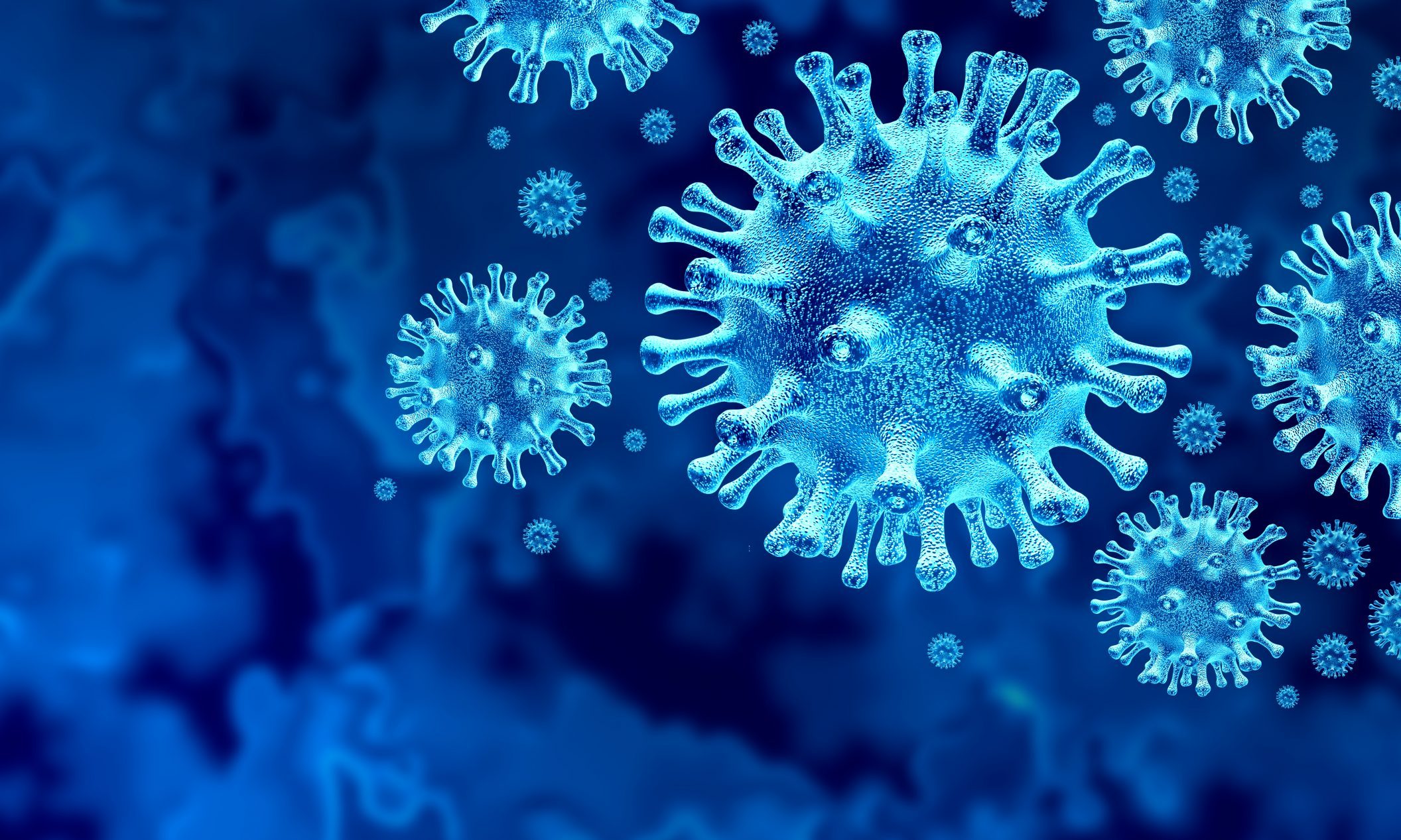 Alabama saw its largest single-day increase in new COVID-19 cases Monday, according to the state, as daily case counts continue an upward trend and hospitals across the state report increasing hospitalizations.
Alabama blew past 15,000 confirmed cases of the virus on Monday, according to the Department of Public Health's daily case count. The state had confirmed more than 3,200 new cases in the last seven days, according to APR's tracking.
By Tuesday evening, the total reached 15,650. The rising case counts are concerning doctors and public health experts who worry the public is not taking the virus as seriously since the state lifted restrictions.
"I'm afraid that we're going to have to go through some pretty tough times to drive the message home that this virus is still here, and it's not going away," said Dr. Michael Saag, an infectious disease expert at UAB.
More than 400 new cases were confirmed daily, on average, during the week heading into Memorial Day, the highest level since the pandemic began and much higher than during the second and third weeks of April, when Alabama was under a stay-at-home order and expected to reach what was then thought to be a peak.
Gov. Kay Ivey lifted the state's "stay-at-home" order on April 30, replacing it with a "safer-at-home" order that loosened restrictions. Since then, the state has twice more relaxed restrictions, allowing more businesses, churches and entertainment venues to reopen with social-distancing restrictions and sanitation guidelines.
The state saw its largest single-day increase in new cases Monday at 646 new cases, according to the Alabama Department of Public Health's daily case totals, a little more than three weeks after the stay-at-home order expired on April 30 and two weeks after the state allowed restaurants and bars to reopen on May 11 with social-distancing restrictions.
The number of cases confirmed per day has been rising since April 30, showing no sign of slowing. Over the past week, new cases rose faster than in 46 other states with no comparable increase in testing.
APR uses 7- and 14-day rolling averages to smooth out daily variability in reporting. APR's daily totals vary from ADPH's because APR tracks only the daily change to the cumulative case count.
Both our rolling averages and the averages calculated by the Department of Public Health are higher than they ever have been, meaning that more new cases are being confirmed per day than ever before.
At least 580 people have died from COVID-19 in Alabama. At least 76 deaths have been reported in the last seven days.
"We had done a pretty good job of avoiding the surge in cases that concerned us a month ago about overwhelming the hospital," Saag said. "But now we're headed right back to where we were on April 1, and I don't think there's any appetite among the general population nor of our political leaders to do much more about it."
Testing has increased since May 1, more than doubling from 94,406 total tests performed on May 1 to nearly 194,000 by Tuesday evening.
But the number of tests reported per day has remained relatively flat since the beginning of the month at between 3,500 and 4,500 tests per day, based on 7- and 14-day averages, which is still far below the level of testing public health experts say is needed.
Public health experts who spoke with APR said the increase in new cases is concerning and is not simply the byproduct of increased testing.
"We know that if we're testing the right number of people that the percentage of positive tests should be about 5 percent or so," Saag said. "So if we're in an area like a lot of our counties in Alabama, where the percent positive test rate is 20 percent or 13 percent, that means that there are a lot more cases out there for whom there are no tests available. So, if anything, we're underestimating the caseload."
The percent of tests that are positive, based on 7-day averages of new tests and new cases, was as low as 3 percent on May 1, but has since increased to more than 10 percent.
Those who say the situation is under control and increased testing is the only cause for the rise in cases are just simply wrong, Saag said.
"The fact is that they're not walking through the hospital like I am, or all the other nurses and doctors are, and seeing the entire ICU just loaded with only COVID patients on ventilators and full units in our hospital that have only COVID patients," Saag said.
If you test more, you're going to find more, but only if the virus is still there.
"You can test until the cows come home," Saag said. "The problem is, there's a lot of cases here that are undiagnosed."
In addition to looking at the percentage of tests that come back positive, which has been climbing in the last two weeks, hospitalizations also provide are a more timely indicator of how the pandemic is progressing.
Over the last week, the number of COVID-19 positive inpatients at DCH Health System in Tuscaloosa County has doubled from 35 on May 19 to 74 Tuesday. At least 20 of those patients are in intensive care units and 10 are on ventilators.
"When the hospitalization rates increase. It's a reflection of the overall cases going up," Saag said.
Statewide, hospitalization numbers are not yet available for this week, but last week hospitals reported their highest number of COVID-19 hospitalizations since the pandemic began.
In Jefferson County, hospitalizations are creeping back up after a lull throughout much of April, Jefferson County Health Officer Dr. Mark Wilson said last week. Cases are also rising again in Jefferson County.
And in Montgomery County, where the mayor and hospitals have reported a shortage of ICU beds, the patient count remains high as the county reports an ongoing, worrisome spike in new cases.
"We have places to put people, and we have got plenty of ventilators, but having said that, the intensive care scenario in the hospitals is definitely stretched," said Dr. David Thrasher, the director of respiratory therapy at Jackson Hospital whose respiratory therapy group works critical care at all of the Montgomery area hospitals.
"The weekend before, my partner and I rounded around 140 patients. And this morning, we had 145 patients," Thrasher said. "That is more than twice our normal volume. Normally, May is a slow month for us. The great majority of what we're seeing in the hospital is COVID patients."
ICU units at Montgomery area hospitals have been dedicated to treating COVID patients, and those units have been full, and hospitals have been out or nearly out of formal ICU beds, though there are enough ventilators to equip other areas to retrofit as intensive care beds.
"This weekend, there were just a few ICU beds left, but having said that, there were three emergency rooms I know of that had patients down there that we were treating," Thrasher said.
Montgomery has seen its case count more than triple since the month began.
"We're surging," Thrasher said. "We have got a lot more cases than we had a month ago, and a heck of a lot more cases than we did during the first 30 days of this pandemic."
The increased patient load has put a physical and emotional strain on health care workers and staff, Thrasher said.
"It's very difficult, very emotionally difficult for the doctors, the nurses, the therapists and of course the patients' families," he said.
Typically, most patients come off a ventilator in a matter of days, depending on what the cause is. That's not the case with COVID-19.
"These patients, when they go ventilators, it's a very long time, and the mortality is very poor across the nation for patients once they are on the ventilator," Thrasher said. "So it's emotionally draining — emotionally draining for the staff, the nurses, the respiratory therapists who are in there all day with them. It's tough and it's taken an emotional toll on everybody."
Statewide, the rising case counts also pose an additional concern as people headed out to beaches, pools, parties and other events to celebrate Memorial Day on Monday, potentially exposing thousands of tourists and party-goers to the virus.
"I'm not an alarmist, but I'm worried," Saag said. "I look around and over the holiday weekend, I saw large crowds of people, and I could count the number of people wearing a mask on one hand. We could be headed for some really tough times by the first of July."
The rise in cases over the course of this month did not stop people from going to the beach or throwing Memorial Day parties. And Google's mobility data, which tracks cell phone locations, has shown a sustained rise in out-of-home travel since the beginning of the month.
Wearing a mask, staying away from crowds and staying at home when you can is the best way to avoid getting and, more importantly, avoid spreading the virus if you don't know you have it.
"You can feel great today, cough and give it to me, and you may not even know you had it for two or three days, when you start to develop symptoms," Thrasher said. "So that's the big problem we have. We don't know who hasn't until after the fact."
Masks offer a limited amount of protection for the person who wears the mask. But masks and face covering are very effective at trapping the respiratory droplets from the person wearing the mask should they cough, sneeze or spit, thereby decreasing the chance of spreading the virus to other people.
"We're supposed to love our neighbor, and that's one way to do it," Thrasher said. "Someone said, 'Well I don't want to wear the mask because they are hot and makes me look bad.' Well, if you don't like wearing a mask, then you wouldn't like a ventilator at all."
The majority of transmission is in the 24-hour period before someone actually gets physically ill, Saag said, meaning that you're more likely to spread the virus when you have no symptoms than once you get sick.
"How do we feel about the parents who send their child to school, knowing that they're sick," Saag said. "We tend to not appreciate that very much. Well, us going out in public when we may be sick and spreading this virus to other people — whether we want to take the risk for ourselves — is the same situation as sending a child to kindergarten while they're sick. It's the same concept. There's a responsibility here to other people, to our friends and neighbors."
Wearing a mask is a critical way to slow the spread of the virus without another lockdown.
"If everybody did that, maybe we wouldn't have to stay at home so much," Saag said. "The stay at home was a hardcore effort to avoid a catastrophe in the hospitals and elsewhere. So, if we don't want to do that again, then at least we should be responsible enough to wear a mask in public."
Print this piece