Opinion | Amid the coronavirus crisis, don't forget the good people
Late last month, firefighters from Reece City — a small town on the outskirts of Gadsden — started knocking on every door in town, and handing those who answered a free meal. 
Every house got a good meal, purchased from one of Reece City's restaurants, and the firefighters got a chance to ask everyone how they were doing and see if anyone needed help. Then, a few days later, everyone in town found out that they were getting a $28.20 break on their water bill — that's the base rate for water service, which meant several town residents received a bill for zero dollars. 
The man behind the ideas for the food giveaway and water breaks, according to the Gadsden Times, which first reported the story, was Mayor Phil Colegrove. He was frustrated with the bickering in Congress over legislation to aid people dealing with COVID-19, and he was worried about his constituents, many of which were recently laid off from the Goodyear plant in nearby Gadsden. 
"It just seemed like the right thing to do," Colegrove told the Times. 
That seems to be the prevailing thought behind a whole bunch of recent actions. 
In neighborhoods all around Alabama, there are teddy bears in windows and chalk drawings on driveways offering messages of hope. 
Those with a little spare time and some know-how are sewing face masks for nurses and healthcare workers, and for their friends and family members. My wife's friend made three for us. Mine has Spiderman on it. My daughter's has the "Toy Story" characters. 
Various groups have delivered more than 10,000 masks to healthcare workers around Alabama. 
People are calling local restaurants and paying to have meals delivered to hospitals for the workers. Anonymously. 
In Muscle Shoals, "Operation Drumstick" is providing meals to out-of-work musicians. 
All across Alabama, locally-owned restaurants are partnering with local farmers to offer fresh produce, and in some cases, are even letting the farmers set up and sell their products in the restaurants' parking lots. The same thing is happening in north Florida. 
In several towns across the state, firefighters and sheriff's deputies are delivering meals to elderly shut-ins. 
In some towns, people have set up impromptu delivery services for the elderly and those more vulnerable to COVID-19. 
All across the state, anonymous food deliveries are showing up at hospitals and fire stations and police departments and sheriff's offices. 
Several nurses from Alabama have dropped everything and traveled to New York to help with the country's most severe — and most heartbreaking — outbreak of coronavirus. Others have traveled to the hardest hit areas of Alabama to lend a hand. 
Local news stations in the state have reported on at least five drive-by birthday parties for kids whose normal parties were cancelled because of the outbreak. And there was a 50-car parade in Foley for the 100th birthday of Charlene Anderson. 
I say all of this because it seems like maybe we all could use a reminder of just how good most people really are. Despite our differences and our preferences, at the end of the day, given the opportunity, most folks in this state — and around the country — will help each other. 
Doesn't matter about your race. Doesn't matter where you live. Doesn't matter which god you worship. Doesn't matter how you vote. 
And it hasn't been just individuals, either. 
We can be cynics and look for the self-serving reasons behind them, but there are a whole bunch of major companies out there that have voluntarily gone above and beyond to help their customers. From cell phone carriers to car manufacturers to banks, it seems every company out there has a payment forgiveness program and a variety of other options to make life a tad less stressful during this time. 
I don't know of a single public service company — gas, water, electricity — in this state that isn't guaranteeing they won't turn off service for late payments, and then work with customers in the future on payment plans that are manageable.
The state's car manufacturers, including Hyundai, Toyota/Mazda and Honda, all guaranteed the pay for workers during recent work-stoppages.  
The Poarch Creek Indians and other casino owners in the state have guaranteed the pay of all salaried workers, even as the casinos sit empty and idle. 
Ashley Home Stores have pledged to provide 10,000 meals, purchased from local restaurants, and given to local community organizations. 
Even the politicians got something done, and a lot of it was directed at people who rarely get noticed in legislation — the working poor. 
The acts of selflessness and sacrifice — and I'm certain I have failed to mention many, many more — have been, if you actually stop and seek them out, overwhelming and reassuring. They bring hope and smiles in a time when both are in short supply. And they run counter to the notion that Americans are either selfish or indifferent to the suffering of their fellow man. 
Maybe no example better illustrates that than GianMarco's Restaurant in Birmingham. Long considered one of the best restaurants in the state, GianMarco's popularity hasn't made it immune to the struggles of coronavirus. 
It has bills like all the other restaurants. It has staff to pay. And a couple of weeks ago, like with every other restaurant out there, the flow of cash basically stopped. 
And yet, earlier this week, GianMarco's still managed to serve 150 of Birmingham's homeless community. 
Just for a moment, sit and think about that — the kindness, the compassion, the sacrifice. Just to give another struggling human a few minutes of peace and a decent meal. 
It is very easy right now to get down, to allow the awfulness of this pandemic to overtake you, and to feel trapped by one terrible story after another. 
But it's worth remembering two things: 1. This will end and life will return to normal at some point, and 2. There are a whole lot of good people out there who make life a little brighter and a little better, even in the worst of times. 
Print this piece
Opinion | Merrill's opinions on vote by mail not supported by facts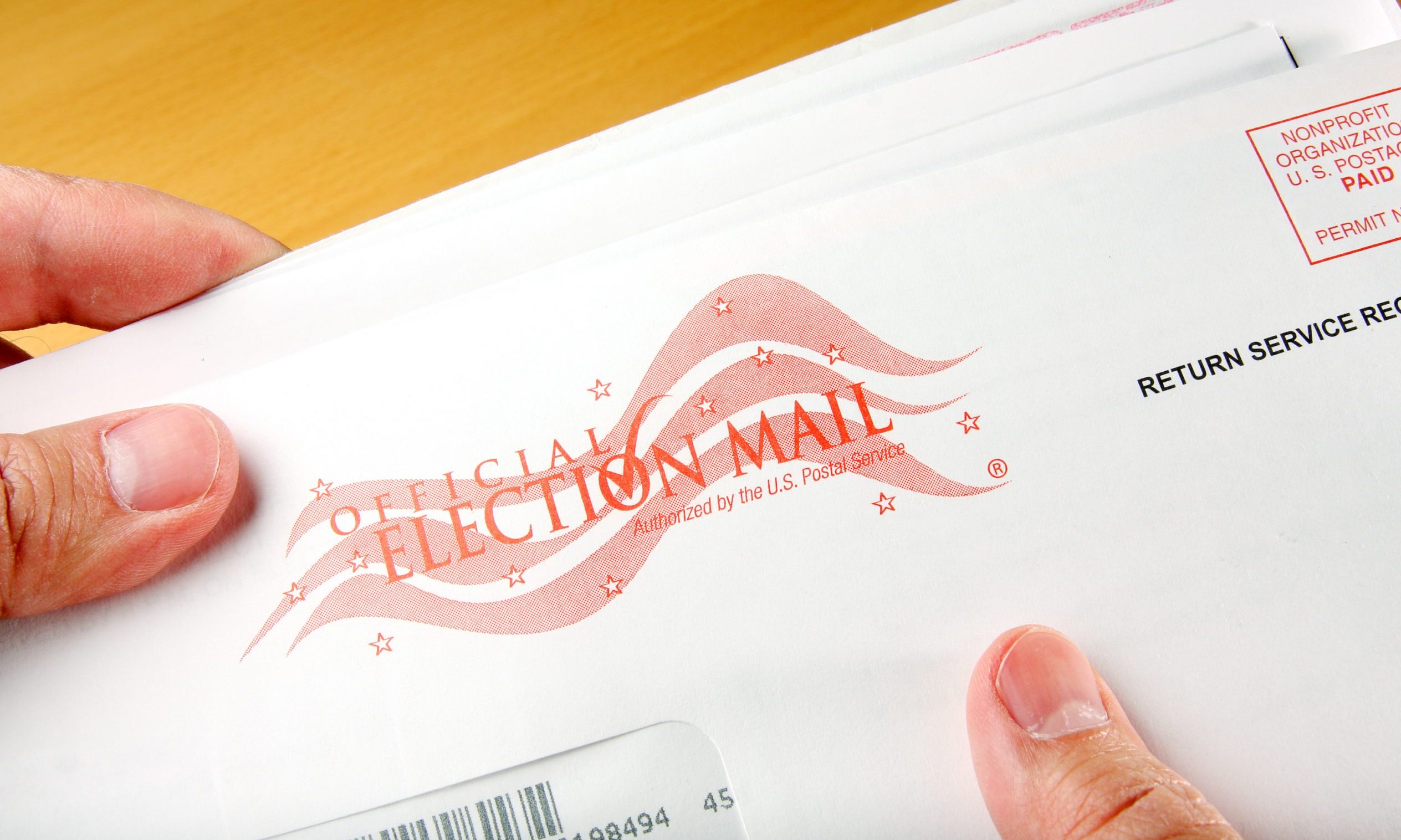 Voting by mail does not lead to fraud. 
We know this because voting by absentee ballot is essentially the same thing as voting by mail. And it is so safe that millions of people, including the U.S. military, the current president, most of his family, a good chunk of Alabama legislators and about half of Congress, do it every year and still the incidents of fraud are less than 1 percent. 
There have been exhaustive studies and audits completed to prove this point, including "research" conducted by a committee formed by Donald Trump three years ago. That committee found no real evidence of widespread voter fraud of any kind, only unique instances in which bad actors with access to ballots committed crimes. 
The rate of fraud in the 2016 election was 4 in more than 130 million votes cast. There was no evidence of undocumented workers voting. No evidence of in-person fraud. No evidence of widespread absentee ballot fraud. No evidence of hacking. No evidence of dead people voting. 
And most importantly, in states, such as Florida, that allow for mail-in voting, there was no evidence that casting a ballot by mail has ever spurred any increase whatsoever in voter fraud. 
These facts are apparently lost on Alabama Secretary of State John Merrill, who, in an effort to attract the eye of Trump on Twitter, declared that Alabama would not have a direct vote-by-mail option to provide citizens with a safe, secure alternative to voting in person in the middle of a pandemic. 
Merrill then followed that up with an appearance on CNN — an appearance he is apparently proud of since he's retweeted a clip of the interview about a dozen times over the last two days — in which he bemoaned the clear and present danger that mail-in voting clearly brings. 
And how does he know that voting by mail will increase fraud in elections? Because in Alabama, there has been voter fraud and 83 percent of the fraud committed has been absentee ballot fraud. 
Case closed. 
Well, except for a couple of minor points. 
First, 83 percent of what number? 
Six. Yes, Merrill's 83 percent figure that he cited to support his position that mail-in voting is unsafe was reference to the 5 out of 6 convictions in voter fraud cases over the past eight years. (It's likely that there have been just six convictions — out of millions of ballots cast — over the last 12 years, but searching for specific charges in Alabama's online court filing system is nearly impossible.)
That's right, Alabama has experienced a grand total of six voter fraud convictions over the past eight years. And five of those convictions were for tampering with absentee ballots. 
However, it's worth noting that not a single conviction involved votes in a statewide or legislative race. Four of them stemmed from the same incident in which workers rigged a city commission race in Dothan. 
That's probably because you can't commit enough fraud to alter the outcome of such a race. You can't have more votes than registered voters, and you can only steal so many ballots before someone catches on. 
Regardless, six is the number of fraud cases Merrill was leaning on to justify his decision to not simply mail out absentee ballot applications to all registered voters. 
And here's the second point that undermines this ridiculous argument: If absentee ballot fraud is so much of a problem that we can't allow mailed ballots in a pandemic, then why hasn't the Republican-dominated Alabama Legislature passed a single law to restrict absentee ballot access or make them more secure? 
The legislature certainly hasn't been shy about passing voter ID laws to address in-person voter fraud. That type of fraud occurs at roughly .0000013 percent. In Alabama specifically, we've had one conviction for in-person fraud in the past 20-plus years. 
Still, the Alabama Legislature pushed through an absurd voter ID law a few years ago, requiring specific forms of government-issued photo IDs. 
But for the fraud that is so widespread that we're prepared to ask people to risk their lives, nothing. 
Not a single bill. Not a single law. Not even a discussion of a bill. 
So weird. Mail-in fraud is so worrisome that we can't risk even sending voters an absentee ballot application unless they ask for it, but not so worrisome that state lawmakers will do anything at all to address it. 
If I didn't know better, I might think the Republicans running this state are really happy with some people voting by mail and scared to death of mail-in voting making it easy for massive numbers of Alabamians to cast votes. 
Making this whole matter even more absurd is the "fix" that Merrill and state leaders have come up with to address the concerns of people who don't want to risk COVID-19 infection by voting in person: Lie. 
Alabama has included a new reason on applications requesting an absentee ballot. Voters can now select that they are "ill or infirmed" and unable to appear at the ballot box. Merrill, along with Gov. Kay Ivey, has instructed anyone who fears standing in line at a polling location during a pandemic to simply check that box. You don't have to be ill or infirmed to do so. 
Swell. 
Merrill loves to repeat the line you're entitled to your own opinion but not your own facts, and he should live by that now. Because the facts are decidedly against him on this. 
There is no evidence that mail-in voting is more susceptible to fraud. There is no evidence that the absentee ballot system in this state has been subjected to widespread fraud. The only fraud Merrill can cite are six cases from small-town races, where the people involved had access to multiple ballots because of their employment. 
In truth, there's only one reason mail-in voting won't be an option here: The more people who vote, the fewer Republicans get elected.
Print this piece