Opinion | Love in the time of the coronavirus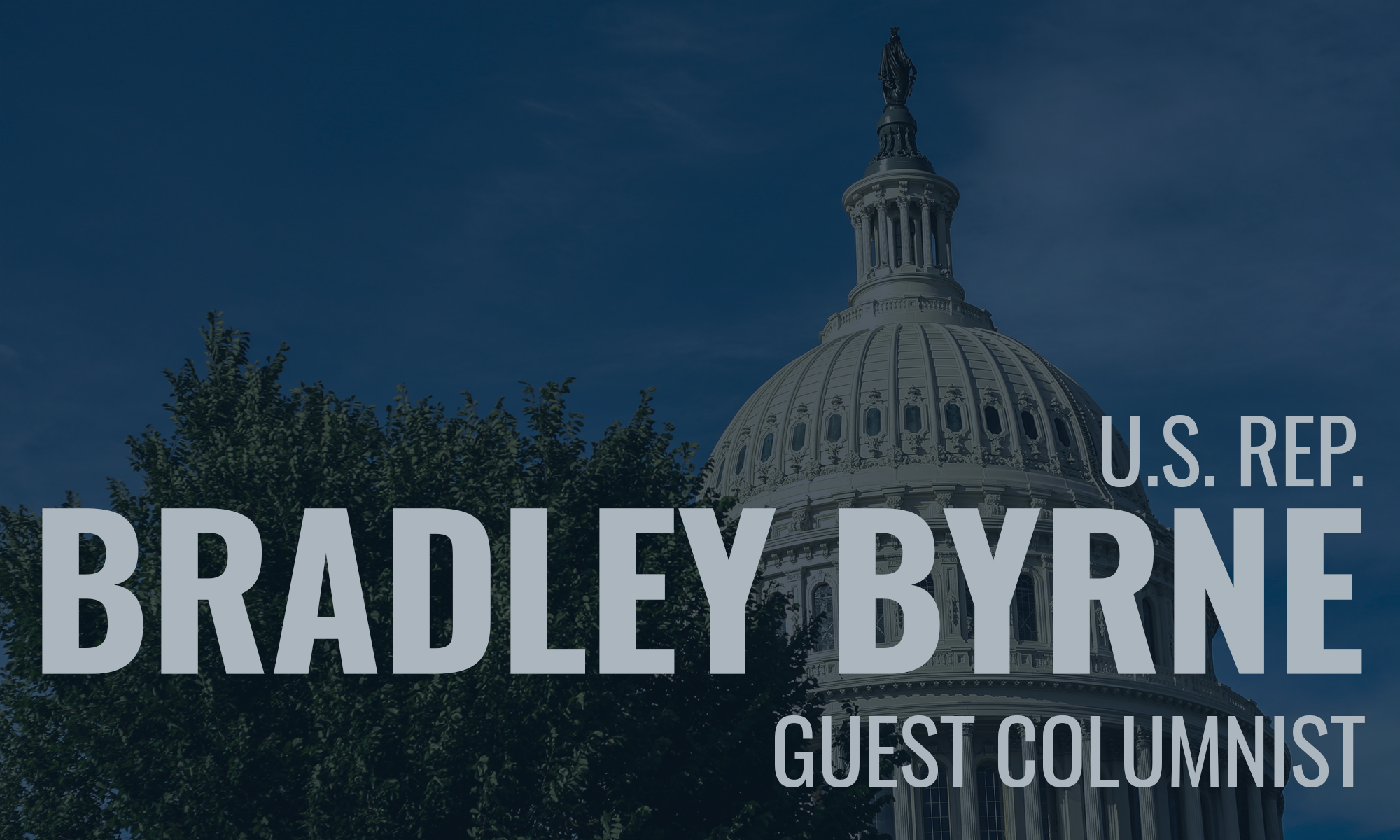 Like many of you I "attended" Palm Sunday worship online. It was strange not to be there at St. James Fairhope physically for the Liturgy of the Palms to gather outside for prayers and walk into the church together with our palms singing "All Glory, Laud and Honor."
I heard the words of the Passion according to St. Matthew but wasn't there to see the faces and expressions of the readers. We said prayers for those afflicted by the disease and those caring for them. We also said the right words for the Offering, the Eucharist, and the Peace, but there was no Offering or Eucharist, and we couldn't physically greet one another with the words, "The Peace of the Lord be always with you; And also with you."
Worship is more than just words. It's the act of coming together as God's people to worship Him, sing hymns, pray, hear God's Word, and be one body. We did it apart last Sunday and will do it this Sunday for Easter. It's strange but necessary.
When I was a teenager there was a novel and movie called Love Story. It had one of the dumbest lines I've ever heard: "Love means never having to say you're sorry." Love means frequently having to say you're sorry, whether or not you caused another's trouble or hurt.
Over a million people worldwide are confirmed to have COVID-19. Tens of thousands have died from it. I'm very sorry for them, their family members, and loved ones. I'm sorry so many on the front lines are working long hours, exposing themselves to danger, and that so many have lost their jobs as we practice social distancing.
All that could drive many to depression, anti-social behavior, and self-destructive acts. To avoid that we all must help one another, just as we do down here during hurricanes, except at a physical distance. And it doesn't do any good – in fact it's harmful – to play the blame game. While there will be a time to assess the culpability of the Chinese government, rhetoric or discrimination against Asian Americans is irrational, harmful, and just plain wrong.
Congress and President Trump put aside our differences, however temporarily, to overwhelmingly pass the CARES Act, pumping over $2 trillion into our economy in a bold move to cushion the economic effects of social distancing and pay for the health care and research to defeat this disease. I and my staff are working around the clock to get information to our constituents about the disease itself and these new government programs. And, as we hear needs, we take them directly to those in charge of providing help. We aren't on the front lines caring for the sick, but we have a supportive role to play and are determined to do our part.
During Sunday's online service, I remembered that love isn't a sugary, sentimental thing. It often involves sacrifice. It's not that sacrificial for me to miss being physically in church, though I felt I was missing something. That something is a small thing compared with risking the spread of this disease.
And, listening to the Passion narrative, I remembered what real sacrifice, the ultimate sacrifice, really is. And why did Jesus do it? Because He loved us that much. It wasn't just the physical agony, but more painful to him, taking on all our sins to himself, all our collective denial of and disobedience to God. He said "I and the Father are one" and then allowed Himself to be separated from God as He took on all our sins. No wonder he cried out at that moment, "My God, my God, why have you forsaken me?"
But God did not leave Jesus to death, for the Resurrection was three days away.
God has not forsaken us. To care for us, he requires each of us to love and take care of one another. Right now, in part that means we must be apart from one another, and for many to suffer economically and perhaps even emotionally. Let's all be more attuned and sensitive, and helpful, to one another.
Good Friday isn't good because Jesus was killed but because He rose again. It may seem dark now, but the light of Easter morning is just around the corner.
The last verse of an old French Easter carol called Now The Green Blade Riseth says, "When our hearts are wintry, grieving, or in pain, thy touch can call us back to life again, fields of our hearts that dead and bare have been: Love is come again like wheat that springeth green".
Spring is here. So is love. Pass it on.
Opinion | Auburn Student Center named for Harold Melton, first Auburn SGA president of color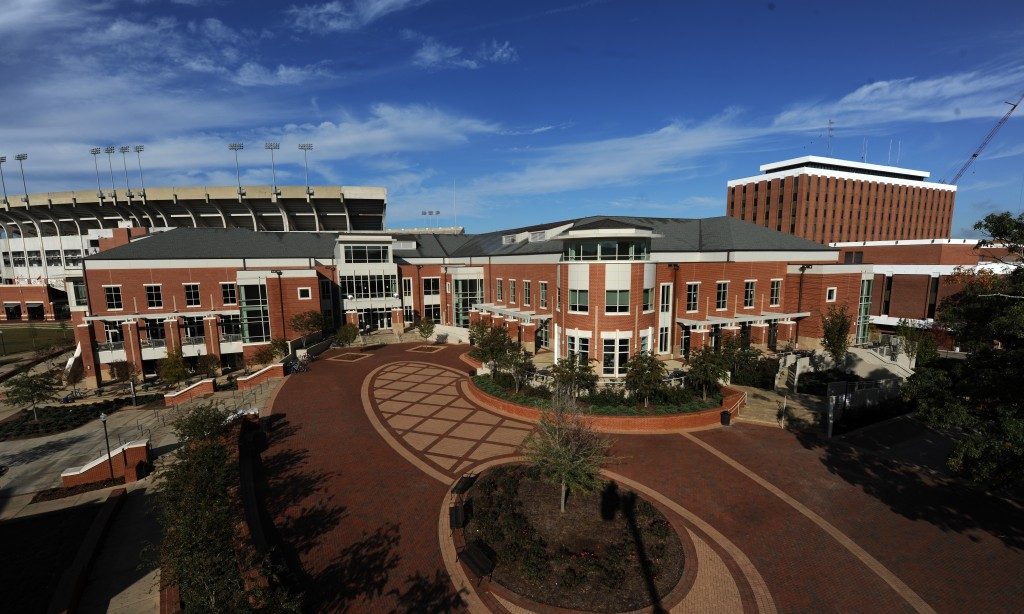 The year 1987 was a quiet one for elections across America but not at Auburn. That was the year Harold Melton, a student in international studies and Spanish, launched and won a campaign to become the first African American president of the Auburn Student Government Association, winning with more than 65 percent of the vote.
This was just the first of many important roles Harold Melton would play at Auburn and in an extraordinarily successful legal career in his home state of Georgia, where his colleagues on the Georgia Supreme Court elected him as chief justice.
Last week, the Auburn Board of Trustees unanimously named the Auburn student center for Justice Melton, the first building on campus that honors a person of color. The decision was reached as part of a larger effort to demonstrate Auburn's commitment to diversity and inclusion.
In June, Auburn named two task forces to study diversity and inclusion issues. We co-chair the task force for the Auburn Board with our work taking place concurrently with that of a campus-based task force organized by President Jay Gogue. Other members of the Board task force are retired Army general Lloyd Austin, bank president Bob Dumas, former principal and educator Sarah B. Newton and Alabama Power executive Quentin P. Riggins.
These groups are embarking on a process that offers all Auburn stakeholders a voice, seeking input from students, faculty, staff, alumni, elected officials and more. It will include a fact-based review of Auburn's past and present, and we will provide specific recommendations for the future.
We are committed to making real progress based on solid facts. Unlike other universities in the state, Auburn has a presence in all 67 counties through the Alabama Cooperative Extension System. Our review has included not only our campuses in Auburn and Montgomery but all properties across our state. To date, we have found no monuments or statues recognizing the history that has divided our country. We will continue our fact-finding mission with input from the academic and research community.
Our university and leadership are committed to doing the right thing, for the right reasons, at the right time. We believe now is the right time, and we are already seeing results.
In addition to naming the student center for the Honorable Harold Melton, we have taken steps to highlight the significant role played by Harold Franklin, the student who integrated Auburn. We are working to enhance the historical marker that pays tribute to Mr. Franklin, and we are raising its visibility in campus tours as we pay homage to his contributions as our first African American student. Last month, we awarded Mr. Franklin, now 86 and with a Ph.D., a long-overdue master's degree for the studies he completed at Auburn so many years ago.
We likewise endorsed a student-led initiative creating the National Pan-Hellenic Council Legacy Plaza, which will recognize the contributions of Black Greek organizations and African American culture on our campus.
In the coming months, Auburn men and women will work together to promote inclusion to further enhance our student experience and build on our strength through diversity. The results of this work will be seen and felt throughout the institution in how we recruit our students, provide scholarships and other financial support and ensure a culture of inclusion in all walks of university life.
Our goal is to identify and implement substantive steps that will make a real difference at Auburn, impact our communities and stand the test of time.
Naming the student center for Justice Melton is but one example. In response to this decision, he said, "Auburn University has already given me everything I ever could have hoped for in a university and more. This honor is beyond my furthest imagination."
Our job as leaders at Auburn is more than honoring the Harold Meltons and Harold Franklins who played a significant role in the history of our university. It is also to create an inclusive environment that serves our student body and to establish a lasting legacy where all members of the Auburn Family reach their fullest potential in their careers and in life.