ADOL begins paying federal $600 stimulus benefit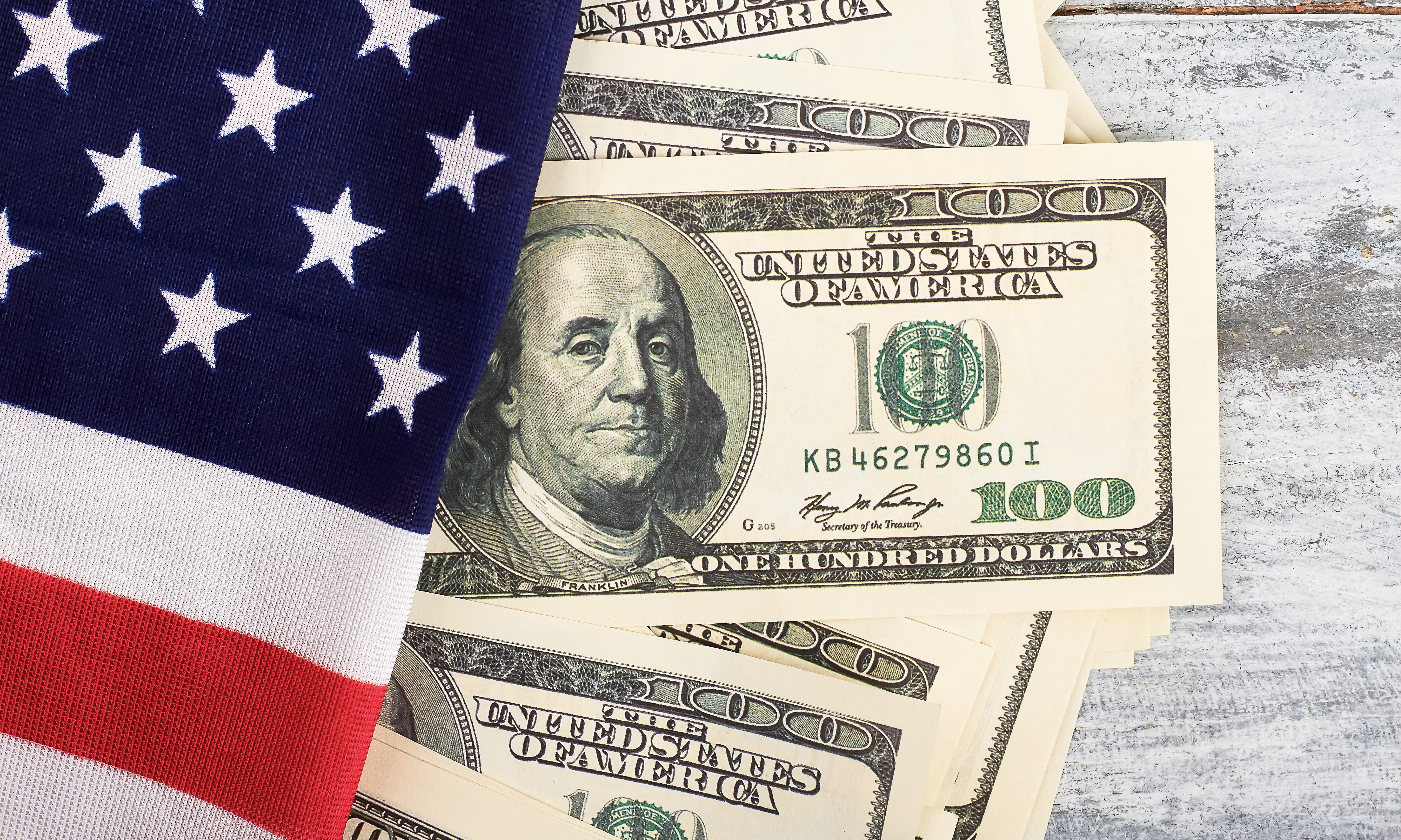 Alabama Department of Labor Secretary Fitzgerald Washington announced today Alabama has begun paying the Federal Pandemic Unemployment Compensation (FPUC) benefit that was established with the passing of the federal CARES Act on March 27, 2020.
ADOL began paying the FPUC benefits on April 8, 2020.  Claimants whose claims have processed should expect to see the funds within 2-3 days, if not sooner.  ADOL paid $40,060,495 in FPUC benefits to 60,848 claimants yesterday.
Under the legislation, anyone receiving unemployment compensation benefits is eligible for the additional $600 a week stimulus payment. The payment is added to the recipient's state weekly benefit amount (maximum of $275/week). The payments will be made for eligible weeks beginning on March 29, 2020 through July 25,2020. This does not refer to the date the original claim was filed, but to the weeks being claimed.  For example, if someone filed their initial claim on March 16, 2020, and remains out of work, they will not receive the additional $600 for the weeks beginning March 15 or March 22, but would receive it for the week beginning March 29, and all weeks going forward.
ADOL will make payments retroactively for weeks already claimed since March 29, 2020.
"We understand the frustration of many Alabamians who are out of work due to the COVID-19 outbreak, and we know that they need these benefits to stay afloat," said Washington.  "We are working as hard as we can to make sure that everyone gets the benefits they need as quickly as they can.  We are one of the first states to begin distributing these funds. We continue to urge patience as the department works to implement this vital legislation."
Programs included in the legislation:
Pandemic Unemployment Assistance (PUA) – provides unemployment benefits to those not ordinarily eligible for them. This includes individuals who are self-employed or contract employees. This benefit is retroactive to January 27, 2020.
Federal Pandemic Unemployment Compensation (FPUC) – provides $600 per week to any individual eligible for any of the Unemployment Compensation programs. This benefit begins March 29, 2020. 
Pandemic Emergency Unemployment Compensation (PEUC) – allows for an additional 13 weeks of benefits added to the end of regular unemployment benefits. This means claimants may collect unemployment benefits for a longer period of time than under normal circumstances.
ADOL is encouraging anyone who believes they may be eligible for these programs to file a claim at www.labor.alabama.gov or by calling 1-866-234-5382. Online filing is strongly encouraged.
Those who already have an active claim, or who have already filed a claim, DO NOT NEED TO REFILE to be eligible for these benefits. ADOL will begin processing PUA and PEUC claims as soon as administratively possible.
Important note: None of the benefits described above, nor unemployment benefits of any kind, are available to employees who quit without good work-related cause, refuse to return to work, or refuse to receive full-time pay. Refusing to return to work could result in a disqualification for benefit eligibility. Attempts to collect unemployment benefits after quitting a job without good work-related cause is considered to be fraud.
The CARES Act specifically provides for serious consequences for fraudulent cases including fines, confinement, and an inability to receive future unemployment benefits until all fraudulent claims and fines have been repaid. Employers are encouraged to utilize the New Hire system to report those employees who fail to return to work.
Resources are available to persons damaged by Hurricane Sally, Roby says
Hurricane Sally struck on the Alabama Gulf Coast as a category two hurricane on Sept. 16, but authorities, property owners and farmers are still assessing the damage.
"As Hurricane Sally moved through Alabama last week, I remained in close communication with Governor Ivey's office regarding recovery efforts, and she ensured us that the appropriate state agency resources will be available to our counties and municipalities in the Second District," said Congresswoman Martha Roby. "My team also stayed in contact with leaders and elected officials across the district to communicate with them our readiness to assist."
"My thoughts and prayers are with those throughout our state who have been affected by this powerful storm," Roby added. "Please do not hesitate to reach out to one of my offices if you or someone you know needs assistance."
"The Alabama Department of Agriculture and Industries launched a survey to gather information from farmers and producers who experienced agricultural damages due to Hurricane Sally," Roby said.
Separately, the Alabama Farmers Federation is also collecting information from affected farmers. For more information on disaster assistance, visit this website.
Prior to and after Sally hit our state, the Alabama Department of Agriculture and Industries has been hard at work to assist Alabama farmers and consumers. The department is gathering information from farmers who experienced agricultural damage from the excessive winds, rainfall and flooding caused by Hurricane Sally.
This information can be helpful to federal and state leaders in the aftermath of the storm.
To collect the most accurate damage assessments, the department has established an online reporting survey to simplify the process for producers who have experienced agricultural damage. Producers should visit agi.alabama.gov/HurricaneSally to complete the survey.
"Our thoughts and prayers go out to those who experienced significant damage during this powerful hurricane," said Commissioner of Agriculture and Industries Rick Pate. "Alabama farmers have already faced economic hardships this year due to market instability, trade concerns and the coronavirus pandemic."
Many farmers had a crop that was ready for harvest. Many of those farmers lost that entire crop.
"Most of our farmers had as good a crop as we've ever seen, and it was so close to harvest for cotton, soybeans, peanuts and pecans," said Alabama Farmers Federation President Jimmy Parnell. "It's devastating to lose a crop that had so much promise. Our farmers are great people who are assisting each other with cleaning up the damage, and we're so grateful to everyone across the state who is helping in some way."
According to the department, reportable damage would include structural, crop and livestock losses. Producers are also encouraged to take photos of damage.
Congressman Bradley Byrne, R-Alabama, said, "Feeding the Gulf Coast has a number of distribution and pantry options for those in who need food assistance due to Hurricane Sally. You can find the locations on their website."
"If you have insurance, you should file a claim with them first before registering with FEMA," Byrne said. "That will allow for the quickest response. Even if you have made a claim with your insurance company, you can still register for FEMA assistance."
To apply for FEMA disaster assistance visit disasterassistance.gov or call 1-800-621-3362.
They eye of Hurricane Sally came ashore near Gulf Shores but the damage stretches across much of south Alabama and the western Florida panhandle. Baldwin, Mobile and Escambia Counties have been declared a natural disaster by FEMA.