ER doctors in frontline battle against COVID-19 are facing pay cuts
Emergency room doctors across the nation are experiencing cuts to pay, benefits and hours even as they battle COVID-19. Suddenly ER doctors in Alabama are facing the same slashes to their income.
"It's crazy, cutting hours and pay right as hell breaks loose," said an Alabama ER doctor who has spent the last month treating COVID-19 patients. "We are putting ourselves at risk, reusing supplies and dealing with constant uncertainty, and this is how we are treated."
Healthcare professionals quoted in this report have asked that they not be identified by name because many hospitals have forbidden staff from speaking directly to the press.
"Testing is still so limited and the numbers are so inaccurate, and they don't want the public to know how bad it is, so they tell us to shut up," said an ER healthcare worker. "Now they are cutting our hours and pay, what are we supposed to do? I'm so frustrated."
In other states, health system CEOs and leadership are forgoing or donating pay during the COVID-19 outbreak as systems face furloughing workers due to low revenue, according to a report in Fierce Healthcare.
Mount Sinai, a healthcare network in New York City, announced last week that the system's leadership team would take a 50 percent pay cut "for as long as necessary so that these dollars can be directed to our front lines in this fight."
Erlanger Health System, a seven-hospital system in Tennessee and North Carolina, announced March 30 it is reducing leadership pay as have other systems throughout the country.
Here in Alabama, cash strapped hospitals are cutting some frontline workers' pay first while administrators so far have not offered to reduce their salaries to help those working in the middle of the calamity.
Over half of Alabama's hospitals were already facing financial difficulties before the coronavirus struck.
About 52 percent of the state's hospitals had negative total margins before COVID-19, and 75 percent of them had negative operating margins before the outbreak, according to a report by APR's Chip Brownlee.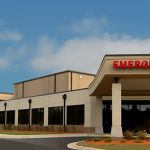 Layoffs and potential closures: Alabama hospitals strapped for cash
More than half of Alabama's hospitals were already in a precarious situation before coronavirus.
According to Brownlee's report, nearly 90 percent of rural hospitals had negative operating margins before the COVID-19 pandemic invaded Alabama.
The recent $2.2 trillion stimulus bill known in congressional circles as COVID 3 was created in part to reimburse hospitals and other health providers to offer compensation for losses and additional expenses at the local level.
"The 2 trillion dollar package we passed — hospitals, health care facilities will get about $133 billion," Alabama's Democratic U.S. Sen. Doug Jones told APR in a phone conversation Wednesday evening. "That will be divvied up by the states and there's a formula that they'll use. Every hospital that's dealing with this should get some of that money. That will help them in one way dealing with this crisis."
But money from the stimulus package is slowly flowing and hospital administrators are not confident how much money they will receive. But even when the funds from COVID 3 are fully allocated, it will not be enough to fill the gaping hole in hospital budgets Jones believes.
"We all recognize that this [COVID 3] is not enough," said Jones. "We're going to have to put out some more money to help shore up these hospitals. So many of them have been operating in the red."
In an effort to reduce stress on the state's hospitals, all elective services were canceled. Elective surgeries, along with health and wellness programs, are profit centers for hospitals.
In some cases, more patients are coming into the hospitals, but they are not there for the high-profit procedures; they are sick needing immediate care.
"Now they're focused on saving Alabamians, saving Americans, and so we've got to do our part to help backfill — we can't afford to lose doctors and get them out of the profession," said Jones. "We've already got a shortage. So we're doing things I think to help that in COVID 3, and I think that's going to be included in COVID 4."
Senate Democrats are proposing that the fourth COVID-19 stimulus bill include additional pay for doctors, nurses, grocery-store workers, and other workers whose jobs are deemed essential.
"We are here at the hospital trying to help patients, protect the public and do our jobs under unbelievable circumstances," said an ER doctor. "Who is watching out for us? Nobody?"
Jones says help is on its way but more must be done going forward.
"So now, people understand that your neighbor's health — your health — is dependent on your neighbor's health," said Jones.
COVID-19 has exposed severe cracks in the state's healthcare system. Jones sees expanding Medicaid under the Affordable Care Act as a vital part of restoring Alabama's healthcare system while offering much needed relief to all individuals affected by COVID-19.
"This has shone a light on the deficiencies in our system," said Jones. "This has shone a light on the racial disparities in urban and rural areas. Everybody in Alabama, and America, has an opportunity to fix it," said Jones. "We must act now."
Not all Alabama hospitals are cutting ER doctors' pay, hours, or benefits, but for many healthcare professionals on the frontlines, they now have one more thing to worry about — paying the bills.
---
Update: East Alabama Medical Center in Opelika, Alabama, announced after APR published this story that its leaders were taking a temporary reduction in pay in order to prevent cutting pay for frontline staff.
EAMC President and CEO Laura Grill explained the decision, "In an attempt to avoid impacting frontline staff as we are seeing elsewhere in Alabama and across the country, we are making some temporary pay cuts. I asked our senior leadership team to take the first cut and then we asked our employed physicians as well. Then, yesterday, we communicated a reduction in pay to the rest of our leadership team—our directors and managers. I am very hopeful that these cuts will be temporary and that business will return to normal in the near future. However, leadership starts with all of us. I am immensely proud of our team and entire organization, and thankful for the support of our community as we navigate these challenges."
Alabama declines to release COVID-19 data associated with child care centers
APR has asked for that data and whether ADPH was aware of the number of cases associated with child care centers statewide.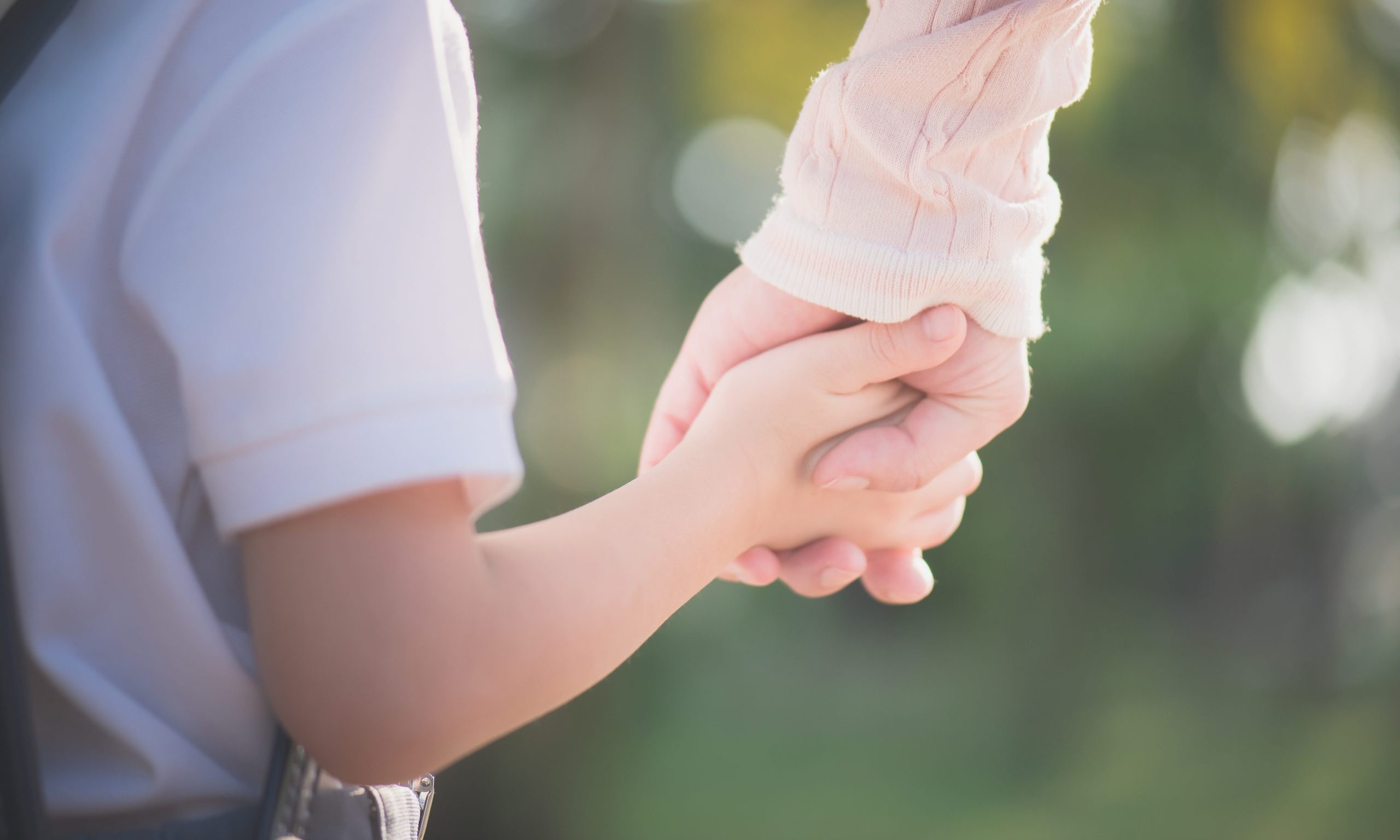 It was unclear Tuesday the number of confirmed cases of COVID-19 there have been among staff, children and relatives associated with child care facilities in Alabama, because the Alabama Department of Public Health declined to release that data.
"All cases of COVID-19 are required to be reported to the Alabama Department of Public Health under notifiable disease laws. ADPH is aware of cases in entities such as child care but does not report separately from other data," said Dr. Karen Landers, assistant state health officer, in a message to APR on Tuesday.
APR has asked for that data and whether ADPH was aware of the number of cases associated with child care centers statewide.
Landers noted that ADPH does provide the percentage of cases among age ranges, however. There had been approximately 2,628 confirmed COVID-19 cases among Alabama children 4-years-old and younger as of Monday, according to ADPH's dashboard, but the department doesn't specify which of those cases are associated with child care centers, and it was unclear how many cases there have been among relatives or workers connected to child care centers.
While children 10-years-old and older can efficiently transmit COVID-19 to others, the Centers for Disease Control and Prevention in a recent report note that "limited data are available on SARS-CoV-2 transmission from young children, particularly in child care settings."
The Sept, 18 CDC report looked at three COVID-19 outbreaks in child care facilities in Salt Lake County, Utah, during April 1 through July 10, and found that the 12 children who contracted the disease spread it to at least 12 others outside the centers, and one parent was hospitalized with coronavirus.
In one facility, researchers confirmed five cases among workers and two among children. One of those children, aged 8 months, transmitted COVID-19 to both parents, the report notes. Many of the children had mild symptoms or none at all, researchers found.
"COVID-19 is less severe in children than it is in adults, but children can still play a role in transmission," the report reads. "The infected children exposed at these three facilities had mild to no symptoms. Two of three asymptomatic children likely transmitted SARS-CoV-2 to their parents and possibly to their teachers."
While Alabama's Department of Public Health isn't releasing data on cases associated with child care centers, many other states are, including Texas, South Carolina, North Carolina, California, Minnesota and Massachusetts.
There have been 332 confirmed cases, two deaths and 14 separate outbreaks associated with child care centers in North Carolina, according to the North Carolina Department of Health and Human Services.
Health officials in California's Sonoma County traced 30 cases of coronavirus to one child at a child-care center in the county, where 16 students, 11 relatives and three workers tested positive, according to The Los Angeles Times. In addition to that outbreak, there have been 62 other cases at 13 child-care facilities in the county, including 27 family members, 10 workers and 25 students, with 381 cases of children younger than 17 still under investigation, the newspaper reported on Sept. 21.
Reopening child care centers can be done safely, according to an Aug. 28 report by the Centers for Disease Control and Prevention, which that found that in Rhode Island, which reopened child care centers on June 1, there were just 52 confirmed and probable cases among staff, children and relatives across 29 centers between June 1 and July 31.
The report noted that Rhode Island at first limited centers to 12 or fewer students, required staff and students to not move between groups in centers and "universal use of masks for adults, daily symptom screening of adults and children, and enhanced cleaning and disinfection according to CDC guidelines."
Alabama State Health Officer Dr. Scott Harris on March 19 issued an order closing child care centers through April 5, with exceptions for facilities that provided services to first responders and other workers deemed essential. Harris on March 27 issued a supplemental order allowing centers that cared for 11 or fewer children to reopen.
The Alabama Department of Public Health on Monday published a press release touting the number of open child care centers across Alabama. According to the department, 76 percent of all child care facilities in Alabama are open.
"Alabama is well on our way to reopening the necessary number of child care facilities to enable parents to return to work and resume a more normal schedule," said Alabama DHR commissioner Nancy Buckner, in a statement. "This is the sixth survey we have conducted and each one has shown tremendous growth in the numbers of open facilities. We have worked hard to encourage child care providers to open by providing support in the form of grants and supplies."
Asked whether the department is aware of the number of COVID-19 cases among children, staff or relatives associated with child care centers, a DHR spokesperson responded in a message to APR on Monday that "We don't track that."
While child care plays a critical role for working parents across the country, the pandemic and subsequent shutdowns have put a strain on the businesses, according to a July 13 study by the National Association for the Education of Young Children, which surveyed more than 5,000 child care facilities in every state.
Among the child care centers surveyed, two out of five said they would have to close without more public assistance, while half of the minority-owned centers said they have to close without more aid, according to the report. A quarter of child care workers said they'd applied for or received unemployment benefits, and 73 percent of centers said they have or will begin laying off workers and/or make pay cuts.
An Aug. 26 study by the Washington D.C.-based nonprofit Bipartisan Policy Center found that 32 percent of parents polled said their child care centers were closed, 14 percent of them permanently, and 22 percent of the parents said they could not return to work in person without childcare.
Even when child care is available to parents, many are worried about sending their children back while COVID-19 continues to spread. Of those asked, 77 percent of parents said they were concerned that sending their kids back would increase the risk of exposing their family to COVID-19.