Governor Ivey launches new COVID-19 search engine tool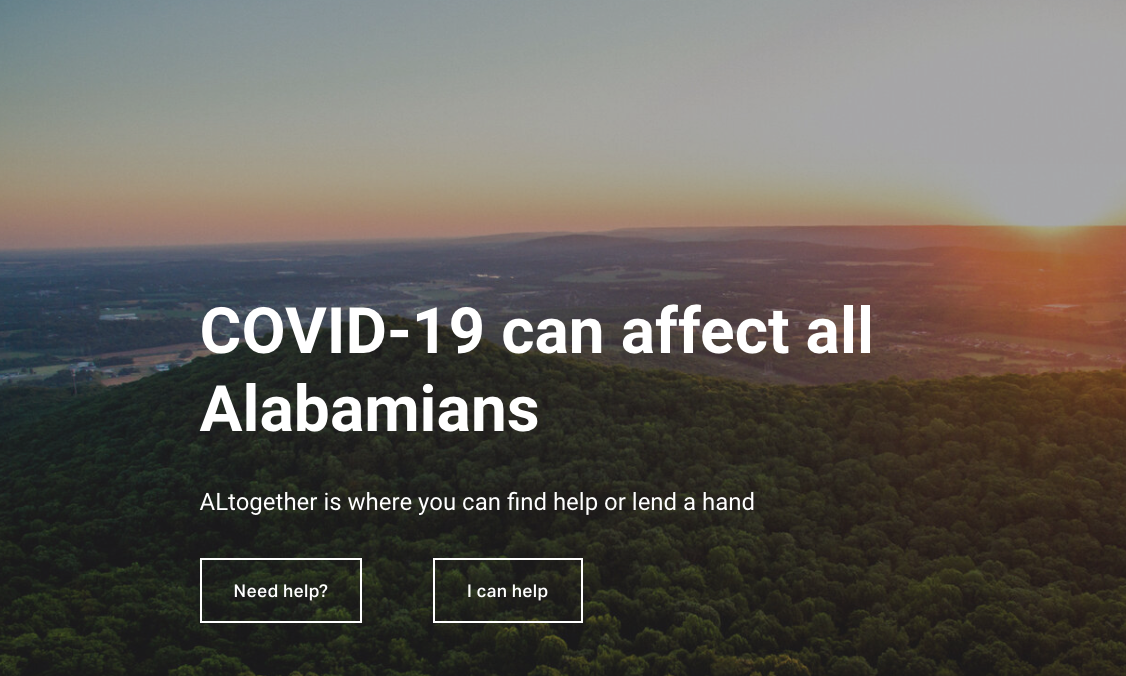 Governor Kay Ivey on Thursday announced the launch of a COVID-19 search engine tool that enhances the state's official resource site, altogetheralabama.org.
Through a public-private partnership between Yext and the state of Alabama, this innovative platform will provide real-time answers to questions about everything from the virus itself, through a symptom checker that was developed at UAB, to upcoming COVID-19 testing site locations. 
This service is free of charge and can be accessed either through altogetheralabama.org or directly at covid19.alabama.gov.
"My priority as governor is making sure every Alabamian has the most accurate, up-to-date information about COVID-19, so we can keep our families safe," Governor Ivey said. "To help with this, we've partnered with our friends in the private sector, Yext, to build this search engine tool that works in conjunction with our official resource site Altogether Alabama."
"We are indebted to Yext for generously offering its resources and innovative technology to support the crucial job of keeping our state informed during this pandemic. Simply put, current information can be lifesaving and this resource will prove invaluable to all who use it," Ivey said.
Using this search engine, someone can type a question about COVID-19 and get instant results directing them to answers from our local, state and federal partners.
"During a global crisis like the COVID-19 pandemic, accurate answers can be a matter of life and death," said Howard Lerman, Founder and CEO of Yext. "With Yext Answers, we can help every government organization deliver that critical information and save as many lives as possible."
The search engine provides factual information regarding this new virus and will provide additional information that complements the work of the Alabama Department of Health.
State Health Officer Dr. Scott Harris said, "I want to express my gratitude to Yext for donating services and support for the covid19.alabama.gov information hub. This further enables the Alabama Department of Public Health and the state of Alabama to provide our residents with vital resources to health information during this COVID-19 pandemic."
Dr. Regina Benjamin, former U.S. Surgeon General of Bayou La Batre, served as an expert health care consultant in the site development and provided valuable insight of information most needed by the public.
"The information hub covid19.alabama.gov puts real-time, up to date information at the general public's fingertips, including the latest health stats, a UAB-symptom checker, and test site locations," says Dr. Benjamin. "You can ask 'Natural Language' questions and be directed to answers from trusted sources such as the ADPH, CDC, and the Federation of American Scientists."
Jones introduces bill to encourage investments in minority-serving banks
"One of the biggest hurdles for minority entrepreneurs is access to capital," Jones said.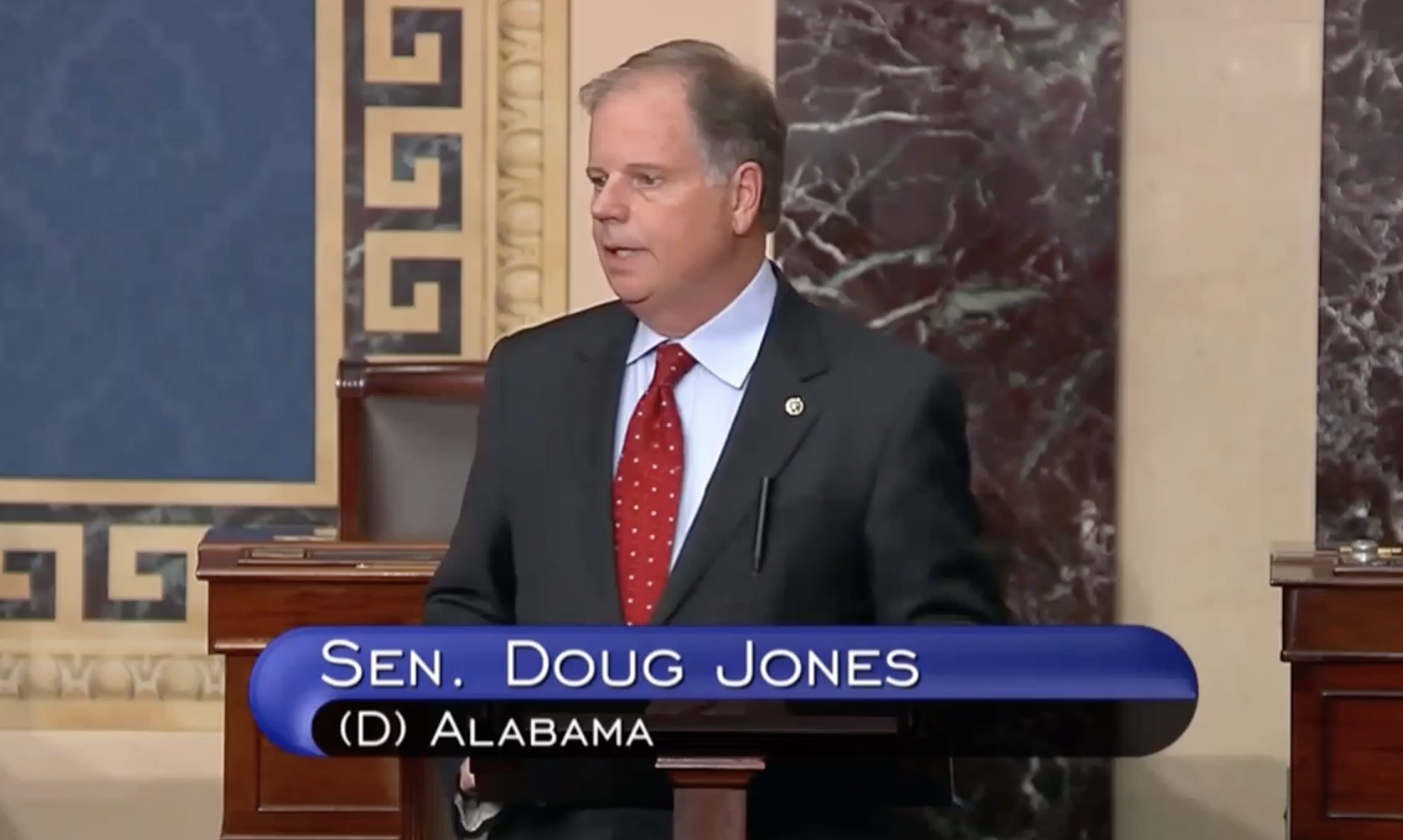 Alabama U.S. Sen. Doug Jones, D-Alabama, on Tuesday introduced legislation that would encourage investments in banks that serve minority communities.
"One of the biggest hurdles for minority entrepreneurs is access to capital," Jones said in a statement. "That's why this bill is so important. Increasing access to capital at the banks that serve minority communities will help expand financial opportunities for individuals and business owners in those communities."
Jones, a member of the Senate Banking Committee, in April urged the Federal Reserve and the U.S. Treasury to support Community Development Financial Institutions and minority-owned banks disproportionately affected by the COVID-19 pandemic, and he threw his support behind more federal funding for small community banks, minority-owned banks and CDFIs during the recent Paycheck Protection Program replenishment.
According to a press release from Jones's office, the bill would attract investments to those financial institutions by changing rules to allow "minority-owned banks, community banks with under $10 billion in deposits" and CDFIs to accept brokered deposits, or investments with high interest rates, thereby bolstering those institutions and encourage them to invest and lend in their communities.
It would also allow low-income and minority credit unions to access the National Credit Union Administration's Community Development Revolving Loan Fund.
"Commonwealth National Bank would like to thank Senator Jones for his leadership in introducing the Minority Depository Institution and Community Bank Deposit Access Act. As a small Alabama home grown institution, this proposal will allow us to accept needed deposits without the current limitations that hinder our ability to better serve the historically underserved communities that our institutions were created to serve. We support your efforts and encourage you to keep fighting the good fight for all of America," said Sidney King, president and CEO of Commonwealth National Bank, in a statement.
"The Minority Depository Institution and Community Bank Deposit Access Act is a welcomed first step in helping Minority Depository Institutions like our National Bankers Association member banks develop the kinds of national deposit networks that allow our institutions to compete for deposits with larger banks and to better meet the credit needs of the communities we serve. The National Bankers Association commends Senator Jones' leadership on this issue, and we look forward to continuing to engage with him on the ultimate passage of this proposal," said Kenneth Kelly, chairman of the National Bankers Association, in a statement.
A recent report by the Brookings Institute highlighted problems minority-owned businesses had accessing federal COVID-19 relief aid from PPP loans. Researchers found that it took seven days longer for small businesses with paid employees in majority Black zip codes to receive PPP loans, compared to majority-white communities. That gap grew to three weeks for non-employer minority-owned small businesses, the report notes.
The report also states that while minority-owned small businesses, many of which are unbanked or under banked, get approximately 80 percent of their loans from financial technology companies and online lending companies, fintechs weren't allowed under federal law to issue PPP loans until April 14.