Opinion | Alabama Republicans can't manage the crisis they helped create
On Tuesday, Alabama's governor called together the state's media, in the midst of a global pandemic, so they could broadcast pictures of her tying a ribbon around a post to remind people to pray for healthcare workers. 
Surrounding Gov. Kay Ivey at the event were various pastors from churches in and around Montgomery. And they each were given time to speak about the importance of prayer and remembering those who are risking their lives. 
It was a nice gesture. And possibly the clearest indication yet that Ivey and the Republicans that are in charge of Alabama haven't the faintest idea of how to lead this state through a crisis. 
They have no real plan. They have no ideas for how to address the mounting problems. They have been completely and thoroughly overwhelmed by the COVID-19 outbreak since the start. 
And so, they have turned to what they know best: Pointless pandering. 
Except, you can't folksy your way out of this mess. You can't blame the black folks and throw money at a few jobs and hope no one notices that you don't know what you're doing. 
And that's a problem in this state. 
Because the ALGOP leadership of this state has built its brand on division and distraction. It has used petty nonsense, like the protection of racist monuments, and emotional ploys, mostly built around religion and false claims about abortions, to seize and maintain control of Alabama's government, even as they totally wreck the place. 
They've gotten away with it because up until now no singular event has simultaneously exposed how their incompetence has negatively affected the lives of so many Alabamians in almost every racial and economic demographic. 
And then along came coronavirus. 
It has laid bare all of it. And the devastating reality of this void of leadership continues to grow day after day as the bodies pile up. 
Now, just so we're clear and so no half-wit starts clamoring on that I'm blaming the ALGOP leadership for the coronavirus, I'm most certainly not doing that. I'm blaming ALGOP's lack of leadership for the excessive number of deaths that will occur in this state, and for the many thousands of lives that will be forever ruined by the hospital bills that result from this. 
And make no mistake, there is blood on their hands. 
The refusal to expand Medicaid alone has effects that will eventually negatively impact every single person in this state. That purely political decision that makes no practical sense if politics is removed has already cost thousands of lives around Alabama over the last six years. The devastation from the current crisis is going to be staggering. 
Not only are uninsured people who contract coronavirus less likely to go for testing or to seek treatment until the latter stages of the disease (meaning they'll spread it far and wide), a good portion of people are responding more negatively to the virus because they have underlying conditions that have gone undetected and untreated for years. Because people without insurance don't go to the doctor.  
Even if the virus doesn't kill them, many of those uninsured citizens in Alabama will face unmanageable medical bills. A study from the independent nonprofit FAIR Health found that the average cost to treat coronavirus for an uninsured person was around $75,000. If a ventilator is required, the bill jumps to more than $200,000. 
And with a fresh crop of unemployed Alabamians — more than 200,000 claims filed as of Monday — that's a whole mess of people who are suddenly missing insurance and the ability to pay their hospital bills. 
Which, of course, means that more Alabama hospitals will close. There have already been 14 closures over the past eight years, and there are at least three more small hospitals teetering on the brink of bankruptcy right now. By the time this is said and done, the only cities that will have hospitals will be Huntsville, Birmingham, Montgomery and Mobile. And a few of those aren't looking so great. 
And not having a hospital within 30 miles is an issue that affects everyone — not just poor people. 
The news is even worse for black Alabamians — a phrase that black Alabamians know too well. More than half the state's deaths from coronavirus have been black people. A staggering figure when you consider that only 27 percent of Alabama's population is black. 
The reason for this, Dr. Selwyn Vickers, dean of the UAB School of Medicine, suggested is that the African American population in Alabama — high in poverty and low in insurance coverage — is possibly more susceptible to the virus due to underlying medical conditions that have gone untreated due to a lack of routine and preventative visits to a doctor. 
After all, you don't go to the doctor very much if you don't have insurance. 
And you don't have insurance in Alabama if you don't receive it from a job. 
And you don't have a job with great benefits, including health insurance, if you live in a predominantly black county in Alabama. 
And you don't have a job with those benefits in those counties because the state of Alabama has done a suspiciously poor job of using incentive dollars to steer relocating companies to those counties. 
So, you see, the mismanagement goes well beyond simply not expanding Medicaid. And that is true even when focusing only on this current crisis. 
From the mixed messages of "folks, we're not California or New York or even Louisiana" to the insistence on protecting businesses over people to the absurd stay-at-home-unless-you-need-to-go-out-for-something order, Ivey's responses — when she's popped out every 3-4 days — have been a disaster. 
But to her credit, I guess, at least she's doing something. The state legislature, where ALGOP enjoys a super-majority, literally did nothing but adjourn as this virus started to spread. 
As the crisis grows, we have also realized that the ALGOP mission to underfund every government agency so they can issue a press release touting the tax "savings" isn't really paying off so swell. Thanks to those funding cuts, pretty much every department needed in this crisis is understaffed, poorly trained and poorly equipped. 
The Alabama Department of Public Health has been a national laughing stock, despite the best efforts of its employees. They've lacked the tools and personnel to adequately do the job for years. And it shows. 
How bad is it? 
Louisiana is lapping us. And we lost sight of Mississippi a long time ago. 
But they're not the only ones. The Department of Labor can't keep up with unemployment claims, and its online operation has been down more than it's been functional over the past several days. And the Revenue Department is again going to delay issuing tax refunds. 
But perhaps the best example of just where we are came on Wednesday, in a story reported by al.com. In 2009, Alabama had a pandemic plan, and it had used federal dollars — in the midst of a national recession, mind you — to stockpile ventilators and personal protective equipment for doctors and nurses. We were ready for COVID-19. 
In 2009. 
But in 2010, ALGOP stormed the state house. And, well, here we are.
Opinion | All politics is local. All of Alabama's mayors races this year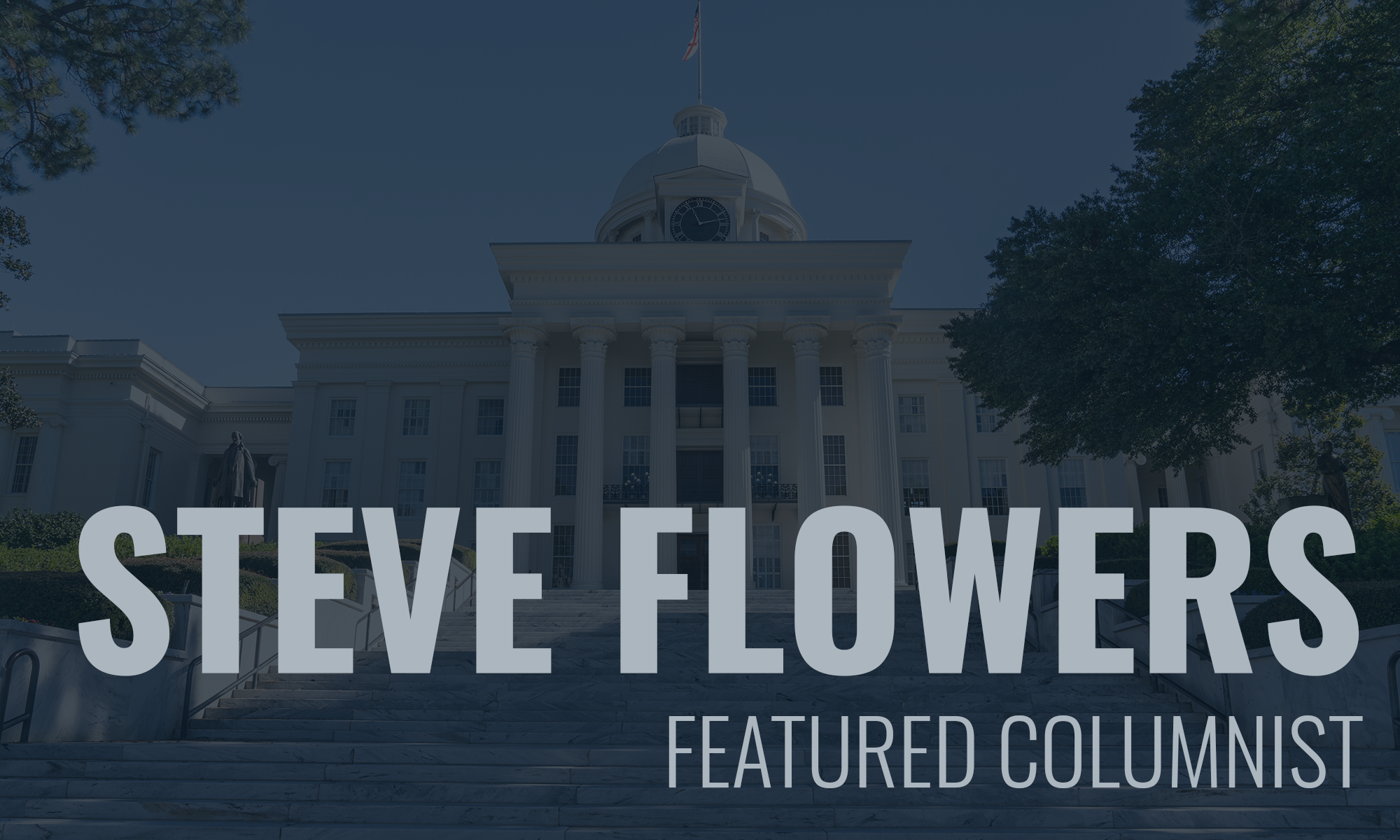 With it being a presidential election year and an election for one of our United States Senate Seats and all of the interest that goes along with those high-profile contests, it has gone under the radar that most of our cities in the state had elections for mayor and city council last month.
Mayors serve four-year terms and to most Alabamians they are the most important vote they will cast this year.
The job of mayor of a city is a difficult and intricate fulltime, 24-hours-a-day dedication to public service.
They make more decisions that affect the lives of their friends and neighbors than anyone else. The old maxim, "All politics is local," is epitomized in the role of mayor. Folks, being mayor of a city is where the rubber meets the road.
In looking all over the state, it appears that most Alabamians are content with the jobs their mayor is doing.  In almost every contest around the state, the incumbent mayor turned away the challenger usually by a wide margin.  Indeed, a good many of the incumbent mayors in the Heart of Dixie had no opposition.
Many of these incumbent mayors were reelected without opposition. Gordon Stone, the mayor of Alabama's fastest growing community, Pike Road, will be entering his fifth term as mayor.  Pretty soon Pike Road will have to start calling themselves a city.
Vestavia's Mayor, Ashley Curry, won a second term without opposition.  This former retired FBI agent has done a yeoman's job managing this upscale, Jefferson County suburb.
Jasper Mayor, David O'Mary, who escaped opposition, will begin a second term.  He has run Jasper like a well-tuned engine. Albertville mayor, Tracy Honea, garnered a third term without opposition. Luverne Mayor Ed Beasley was also unopposed.
In the contested races, most of the matchups were no contest. Two of Alabama's largest and most prosperous cities, Huntsville and Hoover, had mayoral races. Tommy Battle coasted to an easy 78 to 22 reelection victory in Huntsville. If Kay Ivey opts to not run for reelection in 2022, Battle will be favored to win the governor's race. However, being Governor of Alabama would be a demotion to being Mayor of Huntsville.
Hoover citizens must approve of Mayor Frank Brocato's job performance. Brocato trounced Hoover City Council President Gene Smith by a 76 to 24 margin.
Opelika's popular and effective, longtime mayor, Gary Fuller, turned back his challenger 66 to 34 to win a fifth term.
In Cullman incumbent mayor, Woody Jacobs, won a second term overwhelmingly. Hamilton Mayor Bob Page won a second term. Troy's 48-year-old mayor, Jason Reeves, won reelection to a third four-year term with 74 percent of the vote. Incumbent Eufaula Mayor Jack Tibbs won an impressive 68 percent victory for reelection over two opponents.
Prattville Mayor Bill Gillespie may have turned in the most impressive showing.  He shellacked former City Councilman Dean Argo 70 to 30.  His fellow citizens must approve of frugality with their city finances. Wetumpka's popular and hardworking, longtime mayor, Jerry Willis, turned back his challenger by a 69 to 31 margin. In neighboring Millbrook incumbent mayor, Al Kelley, won reelection 67 to 33. Mayor Kelley has overseen the growth of his city from 6,000 in population to over 20,000. Tallassee reelected Mayor John Hammock to a second term.
Clanton lost their mayor of three decades, Billy Joe Driver, to COVID-19 this year. His successor will be Jeff Mims, who won the election in the Peach City. Mike Oakley won the mayor's race in Centreville with a 60 percent margin.  It is proper and fitting that an Oakley will be Mayor of Centreville.
Bessemer Mayor Kenneth Gulley won a landslide reelection garnering 68 percent of the vote. Incumbent Pell City Mayor Bill Pruitt won reelection by an impressive 73 to 27 margin.Longtime Greenville Mayor Dexter McLendon won reelection in the Camellia City. Opp's first female mayor, Becky Bracke, won a second term with 60 percent of the vote.
There were two mayoral upsets on August 25. Scottsboro's incumbent mayor was defeated by challenger Jimmy McCamy.In the thriving, growing city of Fairhope challenger Sherry Sullivan trounced incumbent mayor Karin Wilson.
There are runoffs for mayor in several major cities, including Enterprise, Ozark, Selma, Tuskegee, Alexander City and Northport.  These cities will elect their mayors on October 6 in runoff elections.
Some of you may be wondering about two of the most populous cities. Tuscaloosa and Dothan have their mayoral races next year in August 2021. Tuscaloosa's Walt Maddox and Dothan's Mark Saliba will be tough to beat. All politics is local.
If you have not been counted in the census, you have not got many more shopping days to Christmas.