Opinion | "Figure out what makes sense and do that," Montgomery retailer says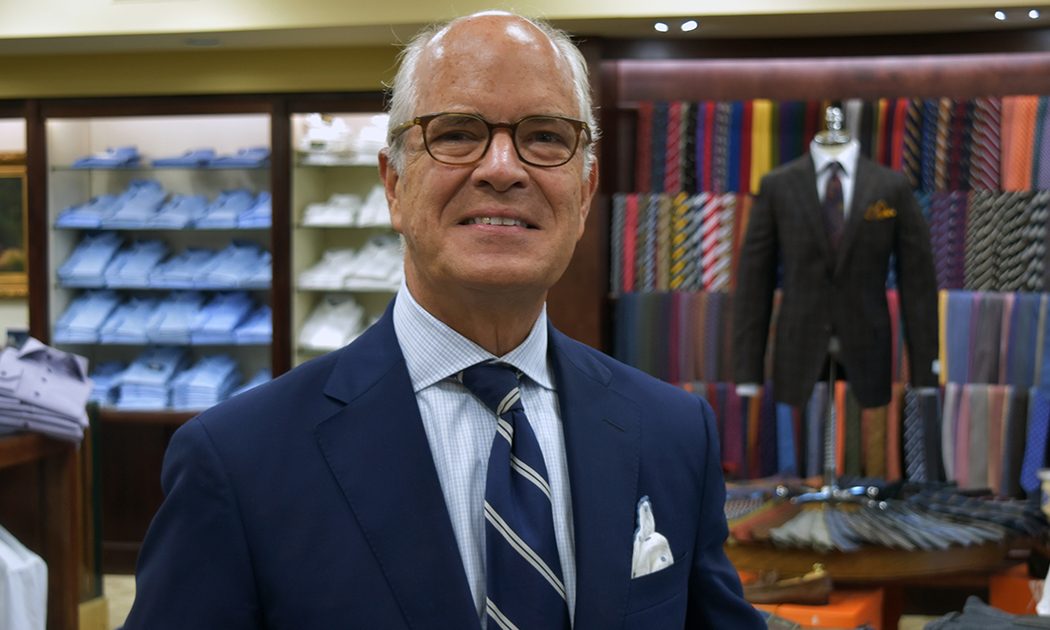 George R. Wilder is the owner and CEO of The Locker Room in Montgomery and Auburn
Many years ago, I was fortunate to be in a board meeting with Jimmy Blanchard, then chairman and CEO of Synovus Bank.  Jimmy is the definition of a humble, servant leader.  Answering a question during that meeting, Jimmy said: "We just want to figure out what makes sense and do that."
With this COVID-19 pandemic, figuring out what makes sense is challenging to say the least.  As a service driven specialty retailer, selling better men's clothing, sportswear and shoes for the past 42 years, we suddenly find ourselves shut down.  But we are not giving up.  We are creating online business; we are contacting our clients weekly to take care of any needs they may have.  With the slow down in business, our tailors are making masks for an adopted COVID-19 unit at Baptist Hospital.   We have requests from Jackson Hospital as well and from individual nurses and emergency room doctor clients. All that to say, small business is important to our community.
The safety of our folks and our clients is foremost.  We are not a high-traffic business.  We are in the relationship business. We know our customers and their families.  So, that Walmart, for example, which is a high-traffic, high-volume store can be open and sell clothes, and we can't, does not exactly make sense.  Would you rather be in a small specialty store, with folks you know, and two or three customers at a time or a big chain store with folks you don't know all around you?  With most businesses closed, we now have the same number of consumers shopping in fewer stores, which does not lead to social distancing.
What our leaders are thinking but not saying out loud, is that the fallout from the economic shutdown could turn out to be worse than the virus.  Our business was down 50 percent in March.  In April and May, we are conservatively projecting 80 percent decreases.  Yes 80 percent, and just six weeks ago, we were on track for our best spring season ever. The only way specialty retail will survive is with the help we hope to get from our government and returning to business in a way that is safe yet allows us to create sales.
I am not faulting the big box stores.  Without the business they are doing, there would be virtually no sales tax created in our communities, which we must have.  This letter is about "figuring out what makes sense and doing that."
Shop local and support small business.  They are the backbone of our community, our county, our state and our country.
Opinion | On the Nov. 3 ballot, vote "no" on proposed Amendment 1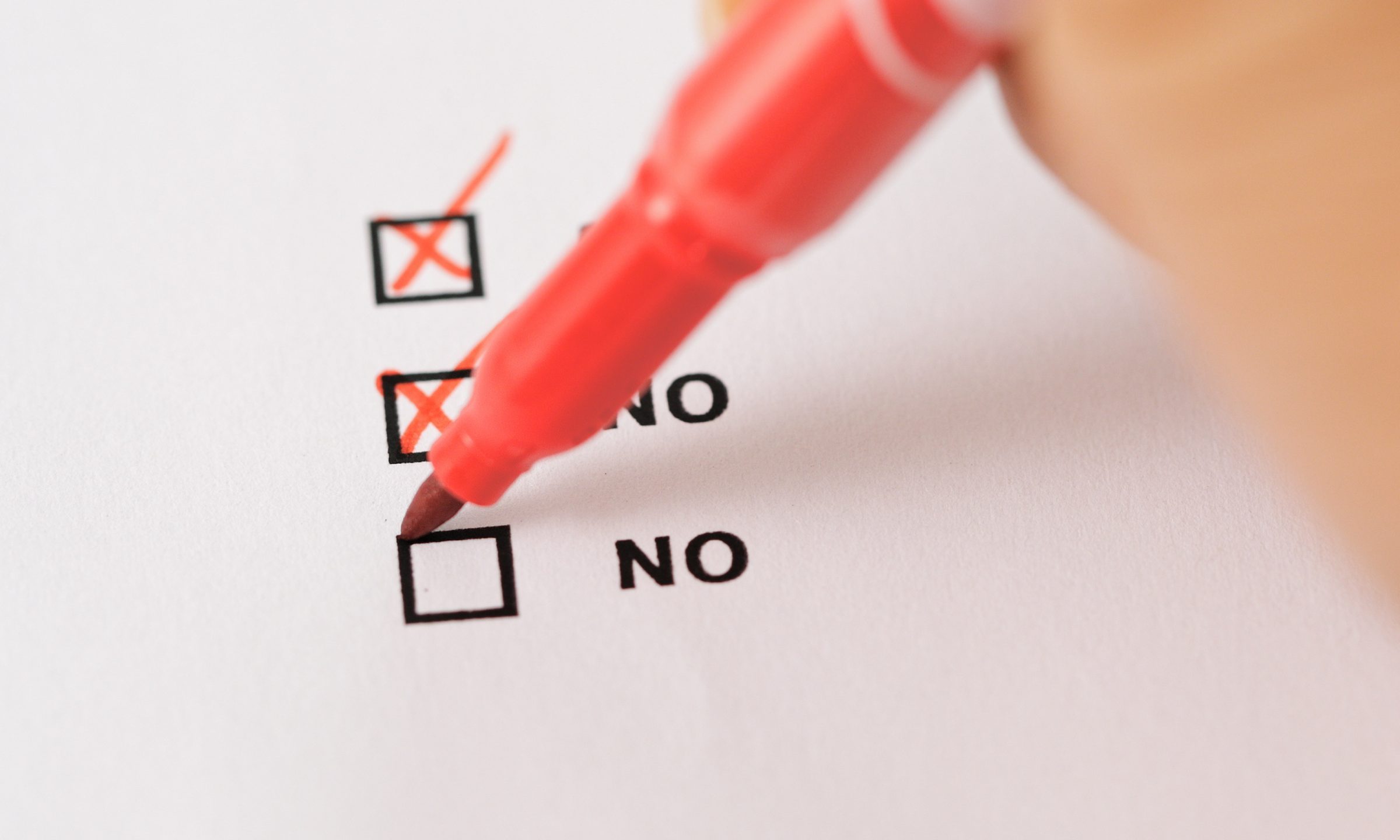 On Nov. 3, 2020, all Alabama voters should vote "no" on proposed Amendment 1. Vote no on Amendment 1 because it could allow state law changes to disenfranchise citizens whom the Legislature does not want to vote. Because Amendment 1 has no practical purpose and because it opens the door to mischief, all voters are urged to vote no.
Currently, the Alabama Constitution provides that "Every citizen of the United States…" has the right to vote in the county where the voter resides. Amendment 1 would delete the word "every" before citizen and replace it with "only a" citizen.
In Alabama, the only United States citizens who cannot vote today are most citizens who have been convicted of a felony of moral turpitude. These felonies are specifically identified in Ala. Code 17-3-30.1.
Without Amendment 1, the Alabama Constitution now says who can vote: every citizen. If voters approve Amendment 1, the Alabama Constitution would only identify a group who cannot vote. With Amendment 1, we, the citizens of the United States in Alabama, thus would lose the state constitutional protection of our voting rights.
In Alabama, no individual who is not a United States citizens can vote in a governmental election. So, Amendment 1 has no impact on non-citizens in Alabama.
Perhaps the purpose of Amendment 1 could be to drive voter turnout of those who mistakenly fear non-citizens can vote. The only other purpose for Amendment 1 would be allowing future Alabama state legislation to disenfranchise groups of Alabama citizens whom a majority of the legislature does not want to vote.
In 2020, the ballots in Florida and Colorado have similar amendments on the ballots. As in Alabama, Citizens Voters, Inc., claims it is responsible for putting these amendments on the ballots in those states. While Citizens Voters' name sounds like it is a good nonprofit, as a 501(c)(4), it has secret political donors. One cannot know who funds Citizen Voters and thus who is behind pushing these amendments with more than $8 million in dark money.
According to Citizen Voter's website, the stated reason for Amendment 1 is that some cities in several other states allow non-citizens to vote. My understanding is that such measures are rare and only apply to voting for local school boards.
And why would a local government's deciding that non-citizens can vote for local school boards be a state constitutional problem? Isn't the good government practice to allow local control of local issues? And again, this issue does not even exist in Alabama.
The bigger question, which makes Amendment 1's danger plain to see, is why eliminate the language protecting "every" citizen's right to vote? For example, Amendment 1 could have proposed "Every citizen and only a citizen" instead of deleting "every" when adding "only a" citizen. Why not leave the "every" citizen language in the Alabama Constitution?
Amendment 1 could allow Alabama new state legislation to disenfranchise some Alabama citizens. Such a change would probably violate federal law. But Alabama has often had voting laws that violated federal law until a lawsuit forced the state of Alabama not to enforce the illegal state voting law.  
The most recent similar law in Alabama might be 2011's HB56, the anti-immigrant law. Both HB56 and Amendment 1 are Alabama state laws that out-of-state interests pushed on us. And HB56 has been largely blocked by federal courts after expensive lawsuits.
Alabama's Nov. 3, 2020, ballot will have six constitutional amendments. On almost all ballots, Amendment 1 will be at the bottom right on the first page (front) of the ballot or will be at the top left on the second page (back) of the ballot.
Let's keep in our state constitution our protection of every voters' right to vote.
Based on Amendment 1's having no practical benefit and its opening many opportunities for mischief, all Alabama voters are strongly urged to vote "no" on Amendment 1.