Opinion | Mike Hubbard has taught us nothing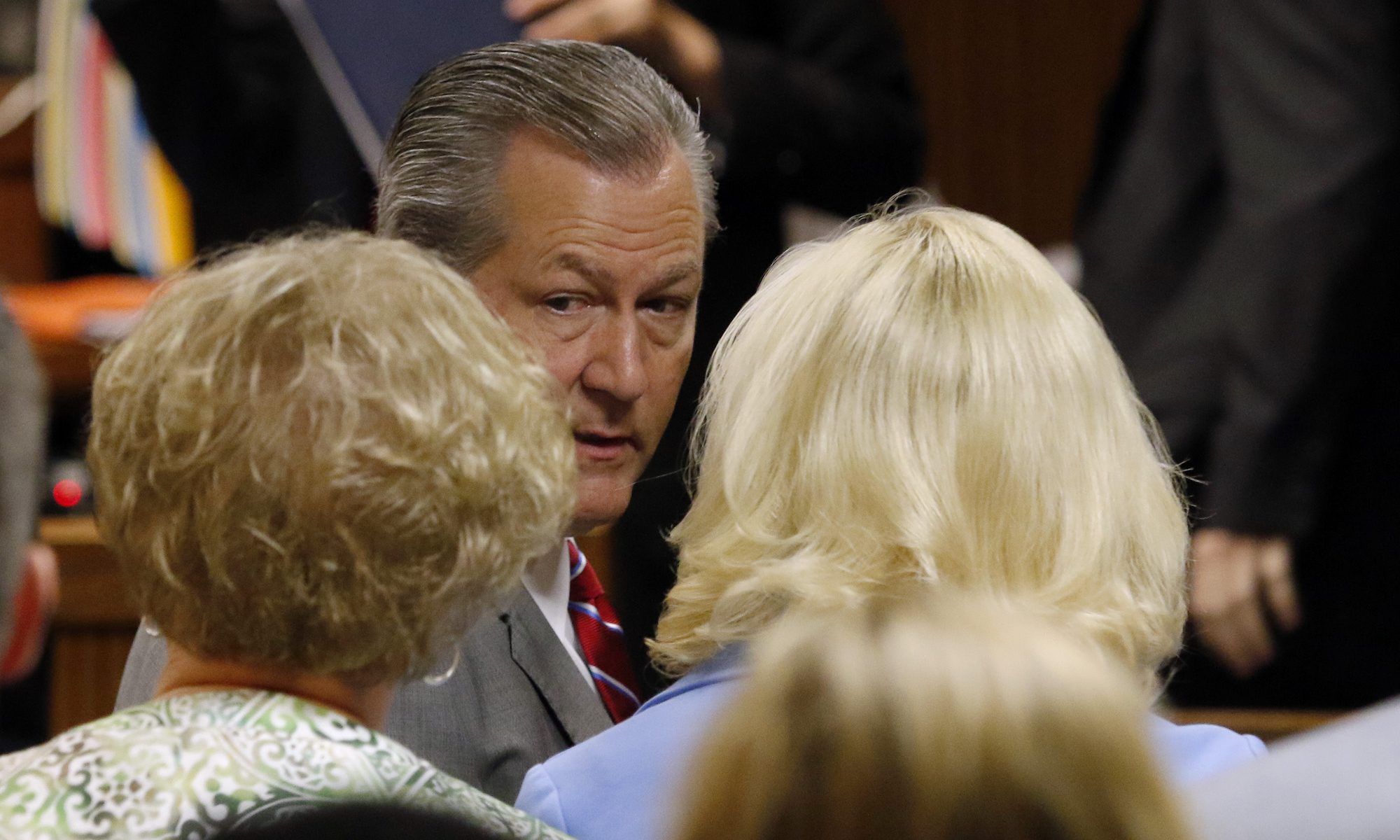 Mike Hubbard is going to prison. 
There is no glee in those words. There's nothing happy or satisfying about them. A man did wrong and now a family will be without a father and a wife without a husband, and we'll have one more body wedged into an Alabama prison for a few years. 
Because Mike Hubbard, former speaker of the Alabama House and arguably the most powerful man in Alabama politics a few years ago, is without a doubt going to prison. According to sources familiar with the sentencing process, Hubbard's original four-year sentence (and 16 years of probation) still stands, despite the Alabama Supreme Court graciously knocking down six of the 11 charges he faced. 
Exactly when Hubbard will report to prison is a good question. The ALSC sent those six charges back down to a lower court to be considered again, so there's a chance — maybe even likely — that Hubbard will again remain free on bond as he awaits that court's decision. 
But eventually, he'll go. As he should. 
Because Mike Hubbard broke the law. 
In a perfect world, Hubbard's crimes would be a wake-up call to Alabamians and Alabama politicians. The total exposure by Hubbard's trial of greed and good-ol-boy politickin' that goes on in Montgomery on a daily basis should have been enough to force voters to pay attention and force lawmakers to walk a finer line. 
But that hasn't been the case. 
Instead, Alabama voters have done what they always do — go back to talking about football and voting for whoever registers for the popular party — and Alabama lawmakers have gone back to doing what they always do — stealing our money for themselves and their friends. 
I don't understand it. And I never will. 
Hubbard's case wasn't a one-off, and you know it. Look at the people involved and the conversations they had — conversations through emails that were documented in court. They talked openly about schemes to get themselves and their friends more taxpayer money. They casually discussed ways that Hubbard, and other lawmakers, could use his office to generate more "consulting" contracts for himself. 
In email after email, Hubbard whined about going broke and how the ethics laws, which he helped write, were preventing him from earning a living. He was making about a half-million bucks per year at the time. 
A former governor, numerous lawmakers and some of the state's top business leaders were all in on these conversations. 
And let me tell you from experience — from walking those State House halls, talking to lawmakers and lobbyists and staffers and mistresses and wives and some of the biggest players in all of state politics: What Hubbard was doing happens EVERY. SINGLE. DAY. 
Even if you didn't know that prior to Hubbard's trial, the facts and evidence presented at it, which led a jury in his hometown to convict him on 12 felony charges, should have been enough to sway you. To make you sit up and pay attention. 
But you didn't. 
And so, in the four years since Mike Hubbard was convicted, there has been a steady movement amongst Alabama lawmakers to roll back those ethics laws that convicted Hubbard. Because they're just too darn "vague" and "broad."
They're actually neither, and a jury of regular folks in Lee County had zero trouble figuring them out. I've never met anyone, come to think of it, who was confused by the laws or the various definitions related to them. And I've never met a single lawmaker who accidentally broke those laws. 
And yet, a good number of the laws no longer exist. Because Alabama lawmakers know that there is zero consequences from Alabama voters for rolling back those ethics laws. 
Before you protest that statement, let me hit you with this: In 2018, lawmakers pushed through some of the most drastic changes to the ethics laws in a GOP-sponsored bill that even some GOP lawmakers criticized for going too far. The bill was highly unpopular with voters, according to every poll taken on it. 
Later that same year, Alabama voters went to the polls and returned more than 75 percent of incumbents to office, most of them ALGOP members. 
Those same voters also returned to office an attorney general who fired the head of the prosecutions unit that went after Hubbard. An AG who also had violated Alabama campaign finance laws. 
Mike Hubbard should have been a wake-up call to the entire state. His trial and conviction should have been the nudge that Alabama voters need to stop the madness of straight-ticket voting and instead seek out good, educated, deserving candidates. 
But it hasn't been. Before he even served a day, everyone went right back to doing exactly what they were before. 
Maybe Hubbard, should he ever actually report to prison, will come out of prison a better man. Maybe his punishment will change him. Maybe he will learn from his mistakes. 
If so, he'll be the only one in the state.
The world will miss Bus Boycott minister Robert Graetz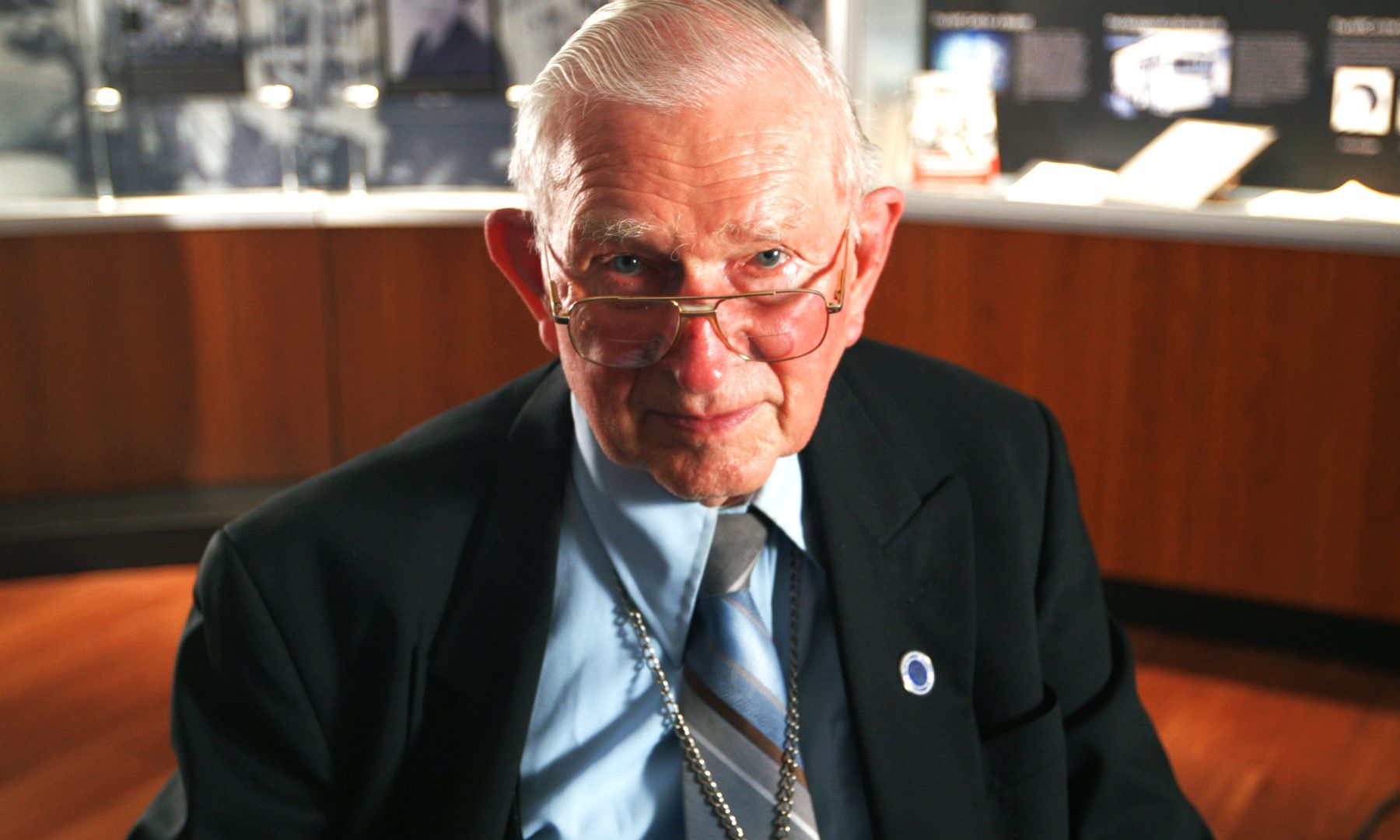 The bomb was meant to kill Rev. Robert Graetz and his family of five. The carload of KKK boys from Selma who tossed it into the Graetz's front yard that night in 1958, and then sped away, had every intention of killing all inside.
So intent were they that when that first bomb didn't explode — because the fuse had been knocked loose when it was hurled from the car — they came back and tossed a second bomb in hopes of detonating the first. 
The second, smaller bomb went off. The first never did. And Rev. Graetz and his family suffered only a horrific scare and several shattered windows. 
That was the penalty in Montgomery at the time for a white man and his wife lending aid to Black folks and their Bus Boycott. 
It didn't deter Rev. Graetz or shake his faith. 
Some 50 years later, he would seek out one of the KKK members in the car that night (they were caught by local police with a list of bombing targets in the car, but were acquitted by an all-white jury). Graetz wanted to meet the man, to talk about their past and to tell him that he forgave him. 
Because that's the kind of man Bob Graetz was. The absolute best. 
Rev. Robert Graetz passed away on Sunday. He was 92. 
I met Rev. Graetz and his wife, Jeannie, about 10 years ago. They were running the National Center for the Study of Civil Rights and African American Studies at Alabama State University. They might appear to be an odd choice for such a role — an older white couple in charge of a Civil Rights and African American studies center. 
But the Graetzes were never your typical white people. 
From the moment they stepped foot in Montgomery in 1955, they decided that they would be on the right side of history. Rev. Graetz was assigned — his first assignment out of seminary school — to the predominantly-black Trinity Lutheran Evangelical Church in Montgomery. One of the first people they met: Rosa Parks, who was Trinity's NAACP youth director. 
A few weeks after arriving, they were committed to the cause and were helping shuttle boycotters around the city, to and from work every day. Rev. Graetz was eventually named secretary in the then-controversial Montgomery Improvement Association, the group headed by Parks, Dr. Martin Luther King Jr., E.D. Nixon and attorney Fred Gray that planned and executed the Montgomery Bus Boycott. 
As a white man participating in the Boycott, Graetz drew more hatred from the white supremacists, and his family seemed to be in constant danger. Their home was bombed twice. They received constant death threats, including threats directed at their young children. Their car was tampered with on numerous occasions. 
The Graetzes never wavered. In fact, following the second bombing of their home, a bishop came to visit and "strongly suggested" that they accept an assignment being offered. 
During an interview for a 2015 profile for the Montgomery Advertiser, Rev. Graetz told me that, "We were fully aware of the risks and dangers. Just a short time before we came here in 1955, Emmett Till had been murdered. So, we knew what the climate was. There was an awareness that (the Boycott) was a very important activity that we were engaged in. As early as that very first mass meeting, there was a real sense that what was happening here was something that could change the world."
When they finally did leave, the Graetzes never stopped helping others and attacking injustices with kindness and decency. 
They worked with the impoverished in Appalachia. They have advocated for gay and transgender rights. Rev. Graetz even entered a true den of thieves and served more than a decade as a lobbyist in D.C. 
Throughout his life, though, no matter where he ministered, Rev. Graetz's mission was always the same: To instill an environment of acceptance and love. 
The Graetzes knew the importance of both, having bounced around the country, living in some of the poorest, most dangerous areas, often receiving wages that weren't much higher than the impoverished in the congregation. Raising seven kids in those circumstances required help from the village, and that sort of help only comes with love and acceptance. 
In Montgomery, and especially around the ASU campus, where the Graetzes have an apartment, Rev. Bob was beloved. Confined to a wheelchair for the last several years, you would often see Jeannie pushing Bob, both around their neighborhood and at events. Every trip went in stops and starts, as people, young and old, stopped them to chat and share a smile. 
Because that's who Robert Graetz was throughout his life — a man who brought a smile. When you spoke with him, you knew you were in the presence of one of those rare people who seem to radiate with kindness and decency. The sort of person who made you want to be nicer, to look for the goodness in others, to forgive, to help. He was the kind of man who would call up the racist who bombed his house to make amends. 
That's who Rev. Robert Graetz was. 
And the world will miss him.