Ivey reports that the state has started conversation on post pandemic economy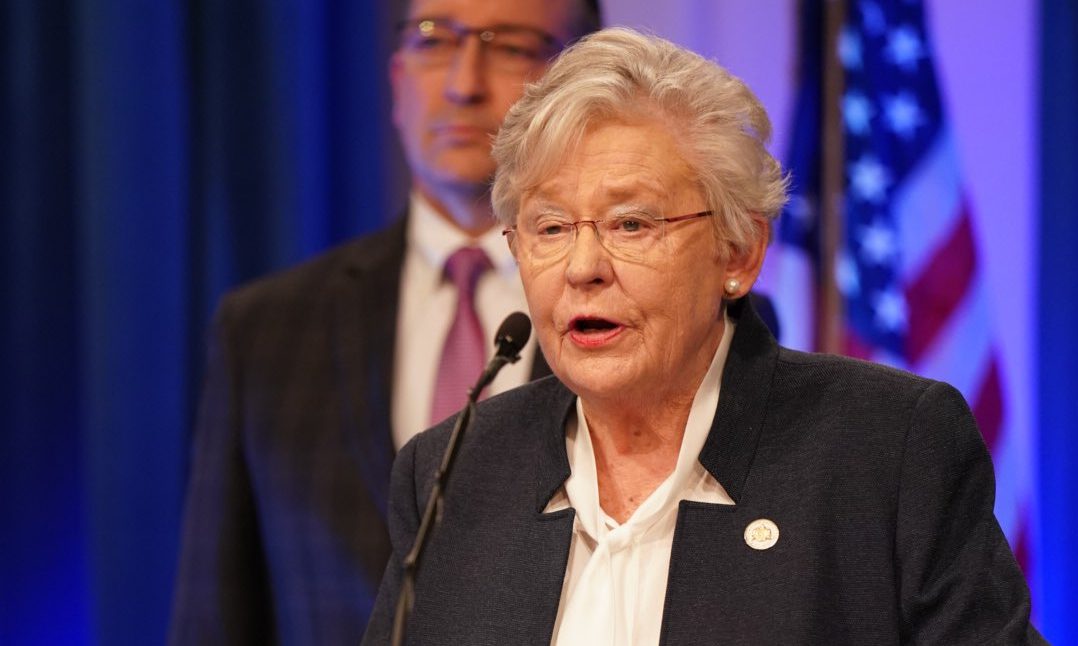 Monday, Alabama Governor Kay Ivey (R) hosted a conference call with state Health Officer Dr. Scott Harris, Labor Secretary Fitzgerald Washington, and EMA Director Brian Hastings.
"We are one week in to our Stay at Home order. While it seems to be working, we have to remain vigilant and continue to follow the orders," said House Majority Leader Nathaniel Ledbetter (R-Rainsville).
Governor Kay Ivey (R) offered prayers for the Alabamians that had to deal with the Easter storms. There were eleven deaths in Mississippi and six in Georgia; but no reports of deaths in Alabama.
Ivey said that we need a full two weeks to examine the effects of the stay at home order, which will be 17 April. Ivey said that there is not enough personal protective equipment (PPE), and the state is working to acquire more.
Ivey said that constituents are asking: why are we not seeing a surge like the models predicted. The models are not the only medium used to make decisions. We also use hospital data, number of deaths, and other data to make decisions.
Ivey said that the state will continue to increase testing in Alabama, along with the rest of the U.S. Ivey said that she hopes that within the next few days hope to announce a partnership with a well-known company to assist Alabama with testing services.
Ivey said that the state has started conversations on post-pandemic economy. "We do know that reversing "normal" too soon, the virus will re-surge and can hurt us more.
Ivey said that the state would implement incremental steps in getting back into the post-pandemic economy and will be watching other states to see their response to re-introducing economic means.
Ivey encouraged state leaders to submit ways we can improve, ongoing initiatives during the COVID-19 response. Examples include the virtual education program.
State Health Officer Dr. Scott Harris reported from the Alabama Department of Public Health (ADPH) effort.
At that point, Alabama has over 95 deaths. Dr. Harris said that two thirds of the COVID-19 deaths in the state are over age 65. Of the victims under age 65, most have a heart disease or diabetes. There have only been two deaths that had no other health problems. The African-American community is being disproportionately affected. This is most likely due to chronic disease: heart disease, diabetes, kidney disease, and lung disease.
Harris said that based on reports from around the world, about 80 percent of the infected will recover on their own. An estimated 15 percent require hospitalization and are discharged, one to two percent die.
Dr. Harris said that as Governor Ivey mentioned, the models for predicting surge are changing. Social distancing measures are helpful in predictions. Harris predicted that the state would see peak COVID-19 in seven to eight days.
Harris said that as of this morning, Alabama hospitals are reporting 298 inpatients with COVID-19 and 337 with symptoms awaiting testing.
Harris expected to have 81 to 83 percent hospital bed capacity when the state reaches peak, which our hospitals can handle.
Harris said that ADPH should have testing in every county frequently in the near future. PPE is the number one request from Alabama hospitals and nursing homes. The ADPH has made another purchase of supplies that we will receive within the next few days. Alabama received 15 new machines from ABT Labs. The machines have been identified as gaps in the ability to test. ABT labs is working to produce more. ABT is ramping up to produce 300,000 tests per week for the United States.
Minority Leader Anthony Daniels (D-Huntsville) said that we need more testing in Mobile.
Harris said that the ADPH recognizes that Mobile is a hotspot and has a large number of African American population. The ADPH has made a reservation for 500 additional test kits to be shipped to Mobile.
ADPH is working through the Mobile County Health Department to ensure that people who cannot pay will not have to pay for the testing.
ADPH will need and can use over 160 ventilators, would prefer 400, but will have difficulty obtaining them now. The Department will handle the surge within our own hospitals. There is potential for a shortfall in the number of ICU beds. ADPH is following this model closely.
Fitzgerald Washington is the Secretary of Alabama Department of Labor (ADOL).
Washington said that layoffs for workers are common. The U.S. unemployment rate increased. Alabama will announce on Friday the March unemployment rates. The CARES Act, signed by President Trump on 27 March allocated $2 trillion dollars for COVID-19. People who applied who have not paid in self-employment taxes who have received a $0 payment will be reconsidered and processed.
Washington said that ADOL will be able to pay all eligible retroactively once received. The federal government is paying $600 a week stipend to individuals eligible for unemployment. The state of Alabama is kicking in up to $275 per week for a maximum combined compensation of $875 per week.
Washington said that Alabama was one of five states to pull the trigger on paying stimulus once the federal government funds were received. Claimants can receive unemployment benefits for a longer period of time if diagnosed with COVID-19; or if a member of the individual's household is diagnosed; or are a primary caregiver responsibility means that they are unable to attend school or work as a result of COVID-19.
Washington said that there is a list of frequently asked questions available at: www. labor.alabama.gov. Tens of thousands of claims, 264,000, have been filed in the last weeks This is over 130,000 more than claims than last year. ADOL has almost $700 million in the trust fund to pay out claims.
Washington said that ADOL has repurposed 150 employees to answer calls and process claims. ADOL has interviewed outside call center vendors to help field calls. ADOL has taken in 264,000 claims in the last four weeks and paid out $73 million in payouts so far.
State Senator Greg Reed (R-Jasper) asked: You Mentioned repurposing employees abd interviewing call centers. Are you going to have federal resources aware of for funding these additional expenses for ADOL?
Washington answered, Yes, part of the CARES Act, will allow agencies administrative funding to subsidize additional help needed.
Alabama Emergency Management Agency (EMA) Director Brian Hastings said that 100 percent of EMA staff is activated and delegated tasks. One third are still working on flooding issues from earlier this year and dealing with storms from last night. We are also providing logistics support and personnel support to procure PPE. The Alabama National Guard (ANG) has mission assignments and are working with counties to distribute necessary PPE and supplies.
Alabama reports zero COVID deaths on Sunday and Monday
In the month of September, at least 319 Alabamians have died from COVID-19 including 62 in the last week alone.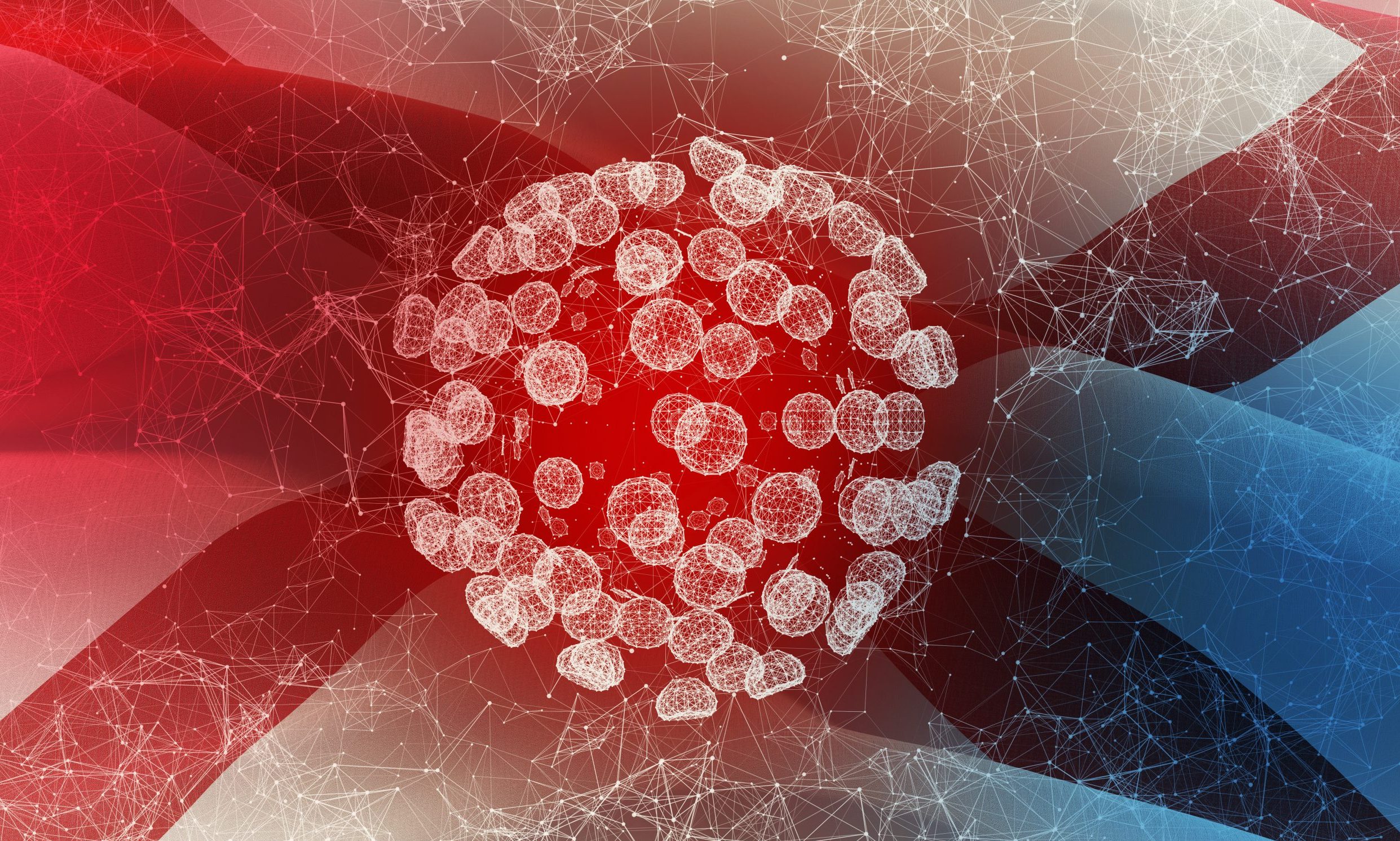 For two days in a row, the Alabama Department of Public Health reported zero COVID-19 deaths in the state. The state's death toll from the COVID-19 global pandemic stands at 2,501 as of Monday afternoon.
Though the state reported no new deaths in the past few days, in the month of September, at least 319 Alabamians have died from COVID-19 including 62 in the last week alone.
The state has shown a steady improvement in the number of deaths from COVID-19 since July when 607 Alabamians died. At least 536 Alabamians died in the month of August. The pandemic killed 297 Alabamians in June, 358 in May, 249 in April and 13 in March.
The state averaged nearly 17.9 deaths from COVID-19 in the month of August, a decrease from July when more than 19.5 Alabamians a day died from the pandemic. To this point, the state has averaged 11.4 deaths per day in September, the lowest mortality since June.
ADPH reports that just 741 Alabamians were hospitalized with COVID-19, down substantially from the pandemic's peak in excess off 1,600 per day in late July and early August.
On Monday, ADPH reported that 662 more Alabamians tested positive for the novel strain of the coronavirus. That raises the total number of cases of coronavirus in the state to 152,983. At least 64,583 Alabamians have recovered from their coronavirus infections, but the state still has 85,899 active cases, the eighth highest number in the country.
ADPH reported 5,107 more coronavirus tests on Monday, raising the state's total number to 1,116,346 total tests. The state has the 40th highest testing rate in the country.
Alabama Governor Kay Ivey (R), with consultation from State Health Officer Dr. Scott Harris, imposed a statewide mask order on July 15. The mask order is being credited with the state's improved coronavirus situation since July. The mask order remains in pace through Friday, Oct. 2.
White House Coronavirus Task Force Member Dr. Deborah Birx, as well as members of the Alabama medical community, have urged Ivey to extend the mask order to November. Former Chief Justice Roy Moore (R) and the Montgomery based Foundation for Moral Law has sued the state arguing that the Governor has exceeded her constitutional authority with the mask order as well as business capacity restrictions.
The entire state remains under a "safer-at-home" order. If you do not need to leave your home, then don't leave and don't invite people to your home.
Citizens are advised to continue to stay at least six feet from people outside their household at all times, wash their hands frequently, use hand sanitizer and avoid unnecessary trips.
If someone in your household is sick, isolate them from the rest of the people in the home. Dr. Harris is also urging everyone to get the flu vaccine this year. The fear is that a heavy influenza season, in a population with a high rate of COVID-19 infections, would lead to overwhelming the hospital resources.
To date, 1,006,129 people have perished in the global pandemic, including 209,808 Americans. The novel strain of the virus was first identified in Wuhan, Hubei Province, China in December 2019. Since then 33,513,714 people worldwide have been diagnosed with the coronavirus.