Will opening the economy occur sooner rather than later?
President Donald Trump recently suggested that the forced economic shutdown might end before the end of this month.
"It's going to be very, very soon," Trump said at a press conference on Tuesday, "sooner than the end of the month."
On Monday, Alabama Gov. Kay Ivey said that the state has started conversations on the post-pandemic economy. Ivey said that the state would implement incremental steps to begin the economic recovery and will be watching other states to see their response to re-introducing economic means. Ivey has appointed a subcommittee of her coronavirus task force to begin making plans for reopening the economy.
Similarly, Lt. Governor Will Ainsworth's Alabama Small Business Commission has created a committee to begin working on plans to reopen the economy.
Many businesses are urging government officials to end the government ordered economic lockdown and repeal the statewide and county stay at home orders by May 1. The spread of the coronavirus appears to be peaking and they argue that a shutdown longer than seven weeks could plunge the economy into a deep recession and destroy thousands of businesses.
"We do know that reversing to 'normal' too soon, the virus will re-surge and can hurt us more," Ivey said.
Some federal health officials have reportedly warned leaders on the White House's coronavirus task force this week that reopening the nation will require a massive capacity to test, track and treat people for the ongoing threat of the new coronavirus.
Recommendations under development by the U.S. Centers for Disease Control and Prevention suggest that public officials use a set of specific benchmarks local communities need to meet before lifting their restrictions.
According to original reporting by USA Today, there is a deepening wedge between the administration's public comments about a May reopening and the views of scientists and public health officials, including those within the CDC. The scientists are fearful of a "chaotic next chapter, in which still-inadequate testing levels could contribute to waves of disease crashing over America."
Alabama expects the peak of the coronavirus in the next week or two, Ivey and State Health Officer Scott Harris said Tuesday at a press conference in Montgomery, stressing the importance of staying on course for the time being with the state's shelter-in-place and social distancing orders.
"It is imperative that we keep doing what we are doing," Ivey said Tuesday. "Now is not the time to let our guard down and pretend that things are back to normal."
The state's current stay-at-home order remains in place until at least April 30. Ivey said it's possible that some businesses may be able to reopen before the order expires, but she stressed that the state is still evaluating the situation and it is likely to require a targeted approach.
"It's got to be a reasoned process, and so it'll be over time, a segment-by-segment or region-by-region approach," Ivey said. "Because one size does not fit all."
Crystal Watson is a senior scholar at the Johns Hopkins Center for Health Security.
"We can't move into the next phase of response before we are able to understand where this virus is, who has it and to make sure to isolate cases," Watson told USA Today. "Without that, we won't be able to sufficiently control the virus."
White House spokesman Judd Deere told USA Today that President Trump wants the country to reopen as soon as possible. "But he has been clear that scientific data will drive the timeline on those decisions."
Social distancing and the forced economic shutdown through the end of April was implemented to protect the health care system from getting overwhelmed while buying time for researchers to develop an effective COVID-19 treatment and vaccine. Experts claim that widespread testing for both the disease and its antibodies needs to be in place before reopening the economy. They also want the ability to track and isolating new coronavirus cases as well as more time to test potential COVID-19 treatments.
Trump National Finance Committee member former State Representative Perry O. Hooper Jr. told the Alabama Political Reporter that he sees signs of hope.
"The country is currently in a dark tunnel," Hooper said. "This is truly a time of darkness, made darker by the entire country being cut off from direct contact with friends and loved ones. It's a time of darkness due to the uncertainty of how long this period will last; who will become sick; who will lose their job, their home, their loved one, and their health. There is no doubt that there is light at the Tunnel despite the mainstream media and liberal Democrats whose sole purpose is to make the president look bad, running around like Chicken Little yelling the sky is falling, the sky is falling."
"Governor Andrew Cuomo has announced that in New York City, the epicenter of this crisis has reached a plateau," Hooper said. "In another positive development The State of Washington may have made it through the worst of the COVID-19 pandemic, the field hospital set up at the Century Link Field Event Center in Seattle will be dismantled and deployed to another state."
There are some concerns that re-opening the economy too soon could cause a resurgence of the speed of the spread of the virus.
Hooper expressed confidence in Trump's leadership.
"President Trump has exhibited calm, confident and decisive leadership during these times of unprecedented crisis," Hooper said. "He is the cheerleader for our great country. A role he relishes despite criticism from the left. He faces a foe like no other President in our history has faced. There is no play book from prior administrations, he is writing one for the future."
"President Trump has been doing a herculean job," Hooper added. "He has only one motivation, doing what is necessary for the country's physical and economic health. His mission, the light at the end of the tunnel is to return the country to the path of greatness that it was on before this invasion. Has the President constantly reminds us 'Nothing is inevitable.'"
The United States has 644,089 confirmed cases of COVID-19. 28,529 Americans have died, including 2,482 on Wednesday alone. 123 Alabamians have died from COVID-19 in just the last three weeks.
"We're not going to get a do-over:" Alabama health officer on Thanksgiving and COVID-19
There were 1,427 hospitalized COVID-19 patients in Alabama on Monday, the most since Aug. 11.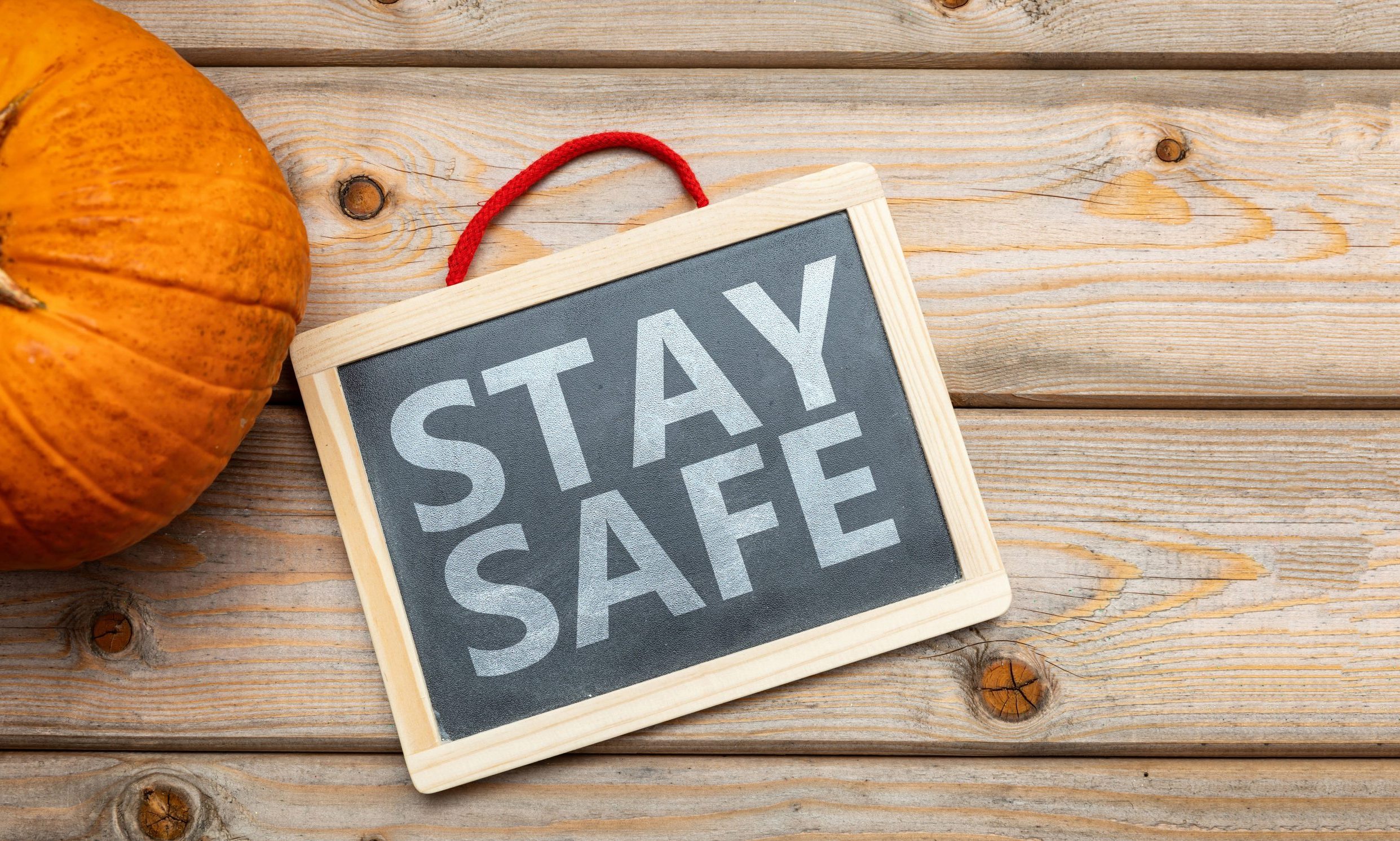 Alabama State Health Officer Dr. Scott Harris on Monday pleaded with the public to avoid gatherings over Thanksgiving as COVID-19 continues to surge in Alabama and hospitals statewide are filling with coronavirus patients. 
"We don't want this to be the last ever Thanksgiving for someone in your family, like your parents or your grandparents," Harris said during a press conference Monday. 
Harris said Alabama's numbers aren't headed in the right direction and more than 230,000 Alabamians — roughly 4 percent of the state's population — have been infected by the coronavirus. 
"We are adding a couple of thousand new cases a day, at least, that we are aware," Harris said. "This is a time for people to be vigilant. This is a time to be careful and to think about what you're going to be doing." 
Alabama added 1,574 new coronavirus cases on Monday, and the state's 14-day average for new daily cases was at a record high 2,087. In the last two weeks, the state has added 29,223 cases, the most cases in any two week period since the pandemic arrived in Alabama in March.
There were 1,427 hospitalized COVID-19 patients in Alabama on Monday. The last time so many were hospitalized in the state was on Aug. 11, during Alabama's summer surge. 
Harris said that he and his wife will be staying home for Thanksgiving instead of having his family's regular large, intergenerational gathering. What happens with Alabama's COVID-19 numbers over Thanksgiving will impact what the state's December holiday and Christmas season will look like, Harris said. 
"Are we gonna be here a month from now trying to have the same conversation? I really, really hope not," Harris said. 
Dr. Mary McIntyre, the Alabama Department of Public Health's chief medical officer, said during the briefing that her home usually sees between 15 and 20 family members arriving for Thanksgiving. They've limited this year's Thanksgiving to three additional people from out of their household, for a total of seven people, she said.
Everyone must wear masks and have temperatures checked at the door, she said. 
Everyone will be seated six feet from one another and a Zoom video conference will be set up for those family members who won't be attending in person, McIntyre said. They'll use disposable plates, cups and utensils and have the ability, weather permitting, to eat outdoors.
"If we want to live to see another Thanksgiving, and I do, that it may mean stepping back this Thanksgiving and really limiting the number of people, and some of the things that we do," McIntyre said. "Now is not the time to get out to do Black Friday shopping." 
Dr. Kierstin Kennedy, UAB's chief of hospital medicine, in a separate press briefing Monday echoed concern over the possibility of spikes following Thanksgiving and Christmas if the public doesn't do what's needed to keep themselves and others safe.
"We are very much worried about the potential spike in numbers. We've also seen some of our own staff getting sick," Kennedy said. "And unfortunately that's not been at work. It's been because we are just like you. We're tired. We're lonely. We want to try to socialize, and some of us have let our guards down and, as a result, have gotten sick."
Kennedy said while there's is concern over future spikes following the upcoming holidays "there is a way for all of us to help prevent that from happening."
Kennedy said when Gov. Kay Ivey first issued her statewide mask order and social distancing requirements, the public masked up, businesses enforced the orders, and coronavirus numbers improved.
"It didn't get nearly as bad as we thought, and we are really hopeful that the community is going to come together and do that again for us," Kennedy said. "Because it's more than just not having enough space for the COVID patients. It's also those patients who do not have COVID that have other conditions. They rely on us for routine care, and we want to make sure that we're available to provide that."
Kenedy said UAB has an incredible group of staff members, who've proven themselves to be quite resilient, but that "the group is tired."
"We've been doing this every single day since March, and so as you can imagine, people are very tired. It's very emotional, especially as we see younger patients getting sick with this and getting sick in ways that we weren't expecting," she said.
Harris again urged the public to make smart decisions that will help slow the spread of coronavirus and save lives.
"Ladies and gentlemen, we're not going to get a do-over on this," Harris said. "This is a big national holiday, and we're in the middle of a pandemic, and our numbers are worse than they have ever been during this entire response. Please be careful. Please be safe. And please try to take care of those people who are most vulnerable."