Opinion | Coronavirus crisis begs for Alabama Medicaid expansion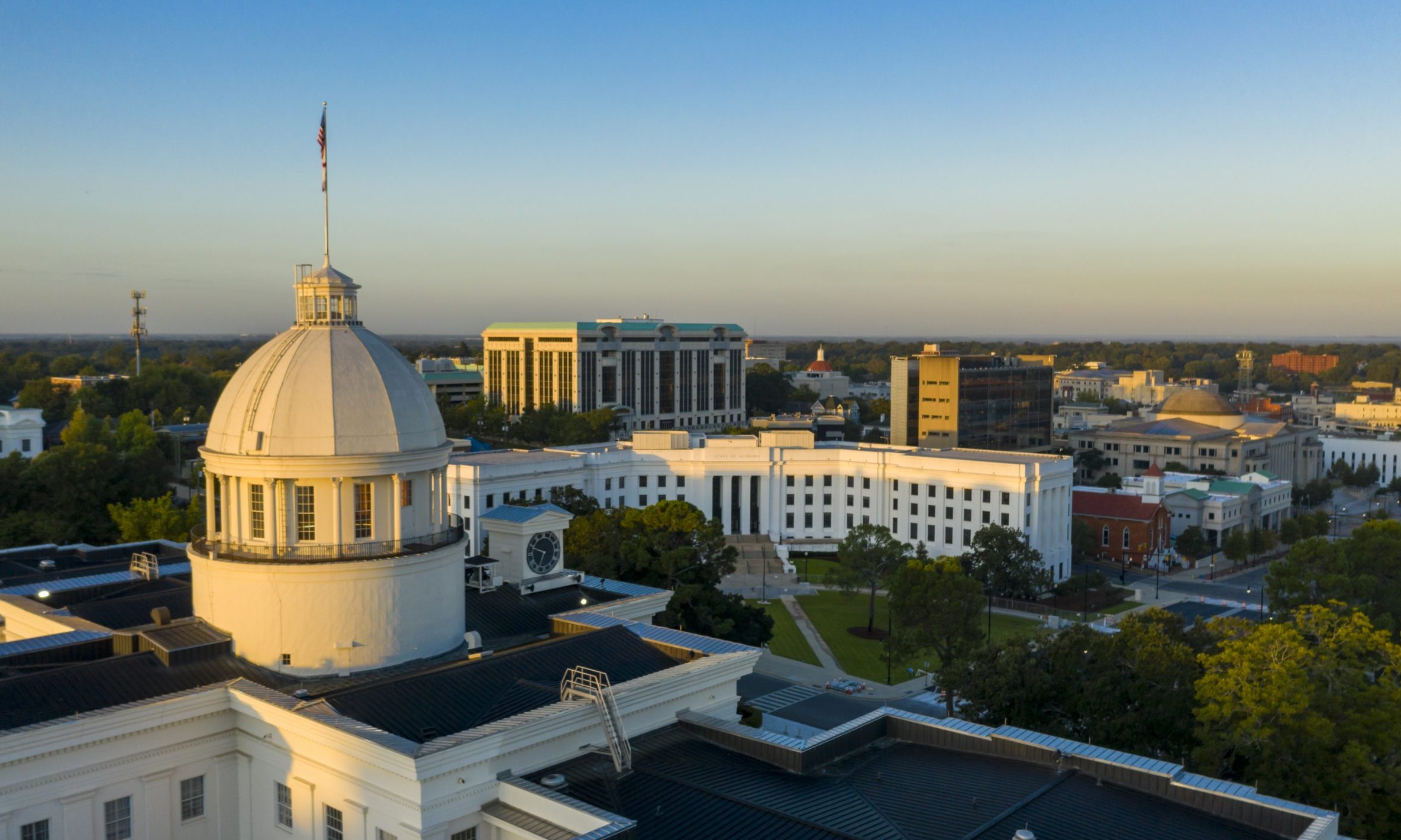 Rep. Anthony Daniels is the minority leader in the House of Representatives, and Sen. Bobby Singleton is the minority leader in the Alabama Senate.
As coronavirus continues to spread across Alabama, its unprecedented and devastating impacts are shedding a bright light on glaring gaps and discrepancies in our healthcare system. Here, as in other states across the nation and especially the Deep South, low and lower-income communities are finding themselves right in the crosshairs on this dangerous virus.
All too often, the results are fatal.
While we continue to institute guidelines and promote practices to stop the spread and flatten the curve, we also must take real action to address the lack of access to quality and preventive medical care for so many of our friends and neighbors.
It is high time that we expand Medicaid to provide vital coverage to the more than 340,000 uninsured Alabamians — many of whom provide essential services in grocery stores, warehouses, loading docks, farms, and other industries that are crucial to keeping our nation up and running right now. They can't do their jobs remotely. And right now, they're on the frontlines, risking their health (and sometimes that of their families) every day.
Furthermore, with unemployment at record levels due to the health crisis, more and more Alabamians are also losing their health benefits. Not only are many residents and their families in financial peril, but they're also lacking coverage at a time when they may need it the most.
Expanding Medicaid would also literally breathe new life into our ailing public health infrastructure. Over the past decade, we've lost precious time and forfeited billions of dollars in federal matching funds as 17 hospitals across Alabama, many in rural areas, have closed their doors. Medicaid expansion would not only mean a significant investment in public health, but it would also lead to thousands of new jobs in healthcare and related industries. In short, it would boost our efforts to retain and attract physicians, nurses, and skilled healthcare professionals, while shoring up our medical facilities, clinics, and hospitals.
Additionally, Medicaid expansion will bring coverage and access to important preventive care and wellness programs to those who are most susceptible to coronavirus. Nearly half of Alabamians are at higher risk of developing serious health complications from the virus. In addition to senior citizens and those in poverty and/or lacking insurance, those most vulnerable to the virus include residents with underlying health challenges like hypertension, obesity, asthma, respiratory issues, and diabetes. There's a reason this virus is killing African Americans and those in poorer communities at a much higher rate. While coronavirus itself doesn't discriminate in terms of infection, outcomes are undoubtedly worse for those without coverage. If we can expand Medicaid, we can begin to help those most vulnerable to this pandemic.
For years, we've weighed the costs and benefits of expanding Medicaid under the Affordable Care Act. In the face of coronavirus, that debate takes on new urgency and a fresh perspective. It's a life and death decision on a monumental scale.
The benefits are substantial. They're real. This is not only a matter of outlasting the virus; it's a matter of conquering it. Consider the advantages more doctors and hospitals coupled with an increase in insured residents would bring to our efforts to institute widespread testing and reliable tracking of coronavirus. Just think of what a better position Alabama would be in to deploy a potential vaccine when it becomes available down the road. Imagine what nearly 30,000 new jobs and increased investment would mean for our economic recovery — not to mention more Alabamians being ready to go back to work, back to school, and back to business with greater confidence and peace of mind when the time comes.
Meanwhile, opponents continue to argue that it's just too costly. According to recent news reports, Governor Ivey even said it was "irresponsible to think about expanding Medicaid just for the sake of expanding Medicaid without having a complete and honest discussion about the source of stable funding to pay the match." But my colleagues and I are not advocating Medicaid expansion for its own sake or as some sort of political victory. We're doing it to save lives and to beat back this pandemic. The time for talk is over. The thorough discussions and cost-benefit analyses have been done. What we can't afford to do is wait. And with all due respect, if Alabama can spend nearly a billion dollars on building three new prisons, we surely can invest a fraction of that in our healthcare system.
Furthermore, significant funds are becoming available through the federal CARES Act that we can use to offset other budgetary needs. Additionally, U.S. Senator Doug Jones has introduced legislation, the States Achieve Medicaid Expansion (SAME) Act, to reinstate the 100 percent federal funding match that was initially offered to states that wisely expanded Medicaid years ago. If we can get that passed, Alabama would get another bite at the apple.
However, at the end of the day, the financial impact of expanding Medicaid can and will never compare to the human cost of ongoing inaction. Lives lost cannot be regained. But acting now can put us on the right footing to slow the spread, treat the sick, prepare to fend off future outbreaks, and begin a real path to long-term and sustainable recovery.
Lack of insurance, underlying medical conditions, and limited access to care — coronavirus has not only highlighted major and longstanding challenges to our healthcare system, but it has also drastically exacerbated them. These challenges can no longer be ignored or swept under the rug. They've gotten worse to the point that now part of the public health crisis that is killing Alabama communities and Alabamians. And while we may not have a vaccine for the virus itself, there is a way to substantially improve our reaction to it.
Alabama must expand Medicaid now. To do anything else is to continue to try (and fail) to treat the symptoms while real, actionable solutions are within reach.
Opinion | Comprehensive sex-ed for all can improve people's health
Last July, I spoke with Sky H., a 20-year–old who identifies as non-binary and grew up in a very conservative rural town in the Black Belt region of Alabama. In school, Sky received abstinence-only education. Sky told me there was little instruction about sexual and reproductive health besides the basics of reproduction.
After years of pain, Sky was diagnosed at age 18 with endometriosis, a painful disorder that can lead to fertility complications. The condition might have been diagnosed much earlier if they had learned more about their own bodies and reproductive health in school, Sky believed.
Unfortunately, Sky's experience isn't unique. Over the past year and a half, I've spoken to more than 40 young people from 16 counties throughout Alabama who also didn't learn about their sexual and reproductive health in school. Like Sky, they missed out on critical information and described the negative impact this had on the choices they made and their health as they grew older.
Schools in Alabama are not required to teach about sexual health but if they do, the State Code mandates a focus on abstinence. The State Code also contains stigmatizing language around same-sex activity and prohibits schools from teaching about sexual health in ways that affirm lesbian, gay, bisexual and transgender (LGBT) youth. This makes it even harder for young people like Sky to get information.
But Alabama is not alone. Sixteen other states in the U.S. also do not mandate sex education in schools. And at least five others have laws stigmatizing same–sex activity.
Comprehensive sexuality education can improve health outcomes for young people. It can help them learn about their bodies and how to recognize abnormal gynecological symptoms, steps they can take to prevent and treat sexually transmitted infections (STIs) and other dangers to their health, and where they can go for reproductive health services.
Sex ed can also educate young people about the human papillomavirus (HPV) — the most common sexually transmitted infection in the U.S. — and how to lower their risk of HPV-related cancers through the HPV vaccine.
This information can improve young people's health and save lives. Yet so few young people in schools throughout Alabama — and the U.S. — receive it. Instead, like Sky and other Alabama students, many young people receive abstinence-focused education.
These programs withhold critical, science-based information young people need to make safer decisions on their sexual health. They also shame adolescents about their sexuality, often leaving young people uncertain about who they can talk to or where they can go for accurate information about sexual behavior and health.
The problem is both a lack of political will and of adequate funding. Discriminatory property taxes and an inequitable education system leave many school districts in rural and less wealthy regions of Alabama without adequate funding. This means that programs considered optional, like sex ed, often aren't offered.
Alabama, a state with high rates of sexually transmitted infections and cancers related to HPV needs to do more to address historic inequalities and state neglect that have left Black people at a higher risk of poor health outcomes. Mandating comprehensive sexuality education for all of the state's schools — and allocating state funding for these programs — would be an important step forward.
Students in underfunded and neglected school districts — many of whom are Black and living in poverty — often lose out on access to critical and lifesaving information. It keeps them from being able to make informed and safe decisions and can harm their health. This unequal access to information can create lifelong disadvantages and may contribute to racial disparities in health as young people age into adulthood.
The Black Belt region of Alabama, where Sky is from, has high rates of poverty and poor health outcomes. The Black Belt region also has high rates of sexually transmitted infections and the highest rates of HIV in the state. Yet schools in this rural and marginalized region of the state are persistently underfunded.
The COVID-19 pandemic has brought glaring attention to systemic inequalities and racial disparities in health, including in Alabama, where Black people are significantly more likely to die from the virus than white people. Within the United States, we continue to see the disproportionate toll the pandemic has taken on Black people, who are more likely to live in poverty, lack access to health insurance, and suffer from chronic health conditions that put them at a higher risk of adverse health outcomes from the virus.
The pandemic has highlighted the importance of ensuring that everyone has the information, tools, and resources they need to make informed decisions to protect their health. Schools in Alabama — and across the country — should help do that for all young people.
The pandemic is also showing us what happens when discrimination and neglect leave certain people out.