Barry Moore celebrates final decision to send F-35s to Montgomery
Thursday, veteran and congressional candidate former State Representative Barry Moore (R-Enterprise) expressed his appreciation for the Air Force's decision to deploy the state of the art F-35A 'Lightning II' multi-role stealth fighter planes with the 187th Fighter Wing of the Alabama Air National Guard.
"I'm very excited that the 187th Fighter Wing will receive the F-35A," Moore said in a statement. It's a tribute to their hard work, performance and excellence, and also to the dedication and support of the community."
The Air Force's decision came after the 187th's home, Dannelly Field in Montgomery, was selected first as a "potential" then a "preferred" site to receive the aircraft. Air Force Secretary Barbara M. Barrett made the final deployment decision on Wednesday, April 15 following an extensive 3-year analysis.
The decision was lauded by ALNG Adjutant General Major General Sheryl Gordon.
"We are thrilled that the waiting is over and we have received the final word that we will be the home of the F35, this decision continues the tradition of the Red Tails and Tuskegee Airman," said Maj. Gen. Gordon. "I want to thank the Chamber of Commerce and County Commissioners for all their efforts and support. It is a great honor to be selected as the home of the most technologically advanced fighter in the Air Force inventory. We look forward to working with the Montgomery Airport Authority, the city of Montgomery and our State officials as we move ahead to prepare our facilities to accommodate the F35."
"The F-35A is not only the most advanced tactical fighter plane in our military inventory, but having them deployed in Montgomery will mean hundreds of jobs for Alabamians," said Moore. "It will also mean roughly $3 billion dollars in investment for the River Region and the state, and I'm pleased that Alabama is going to get that boost to our economy."
"I know from my time as Chairman of Military and Veterans Affairs in the Alabama Legislature, what kind of effort went into getting these planes here," Moore added. "I sponsored the package of 8 bills that ultimately led to this announcement and brought the F35-A to Montgomery. We passed those bills and Governor Ivey signed them in 2017, which tells you how long this has been in the works."
"To be one of the first Air National Guard wings to convert to the F-35A is a tremendous honor and shows the faith that the Air Force has in our Red Tail Airmen and the state of Alabama," said Col. Ed Casey, Commander of the 187th Fighter Wing. "Our Airmen show up and get the mission done day after day, and we'll continue to do that through this transition."
"Everyone involved is entitled to congratulations for their work in securing these planes for our Alabama Air National Guard's 187th Fighter Wing," Moore concluded.
The Air Force and Alabama Air National Guard will be working with the Montgomery Airport Authority, the city of Montgomery and state officials to prepare facilities to accommodate the F-35. Construction of these facilities is expected to begin in the coming weeks. The new aircraft are expected to arrive in December 2023 to replace the 187th's current F-16's.
Barry Moore is a candidate the Republican primary runoff election for the Second Congressional District seat on July 14. Moore faces Dothan businessman Jeff Coleman in the runoff election.
Moore is a veteran, a former Alabama Legislator, a small businessman, husband and father of four from Enterprise.
Incumbent Congresswoman Martha Roby (R-Montgomery) has chosen not to see re-election.
Vaccines should protect against mutated strains of coronavirus
Public health experts say it will be some time before vaccines are available to the wider public.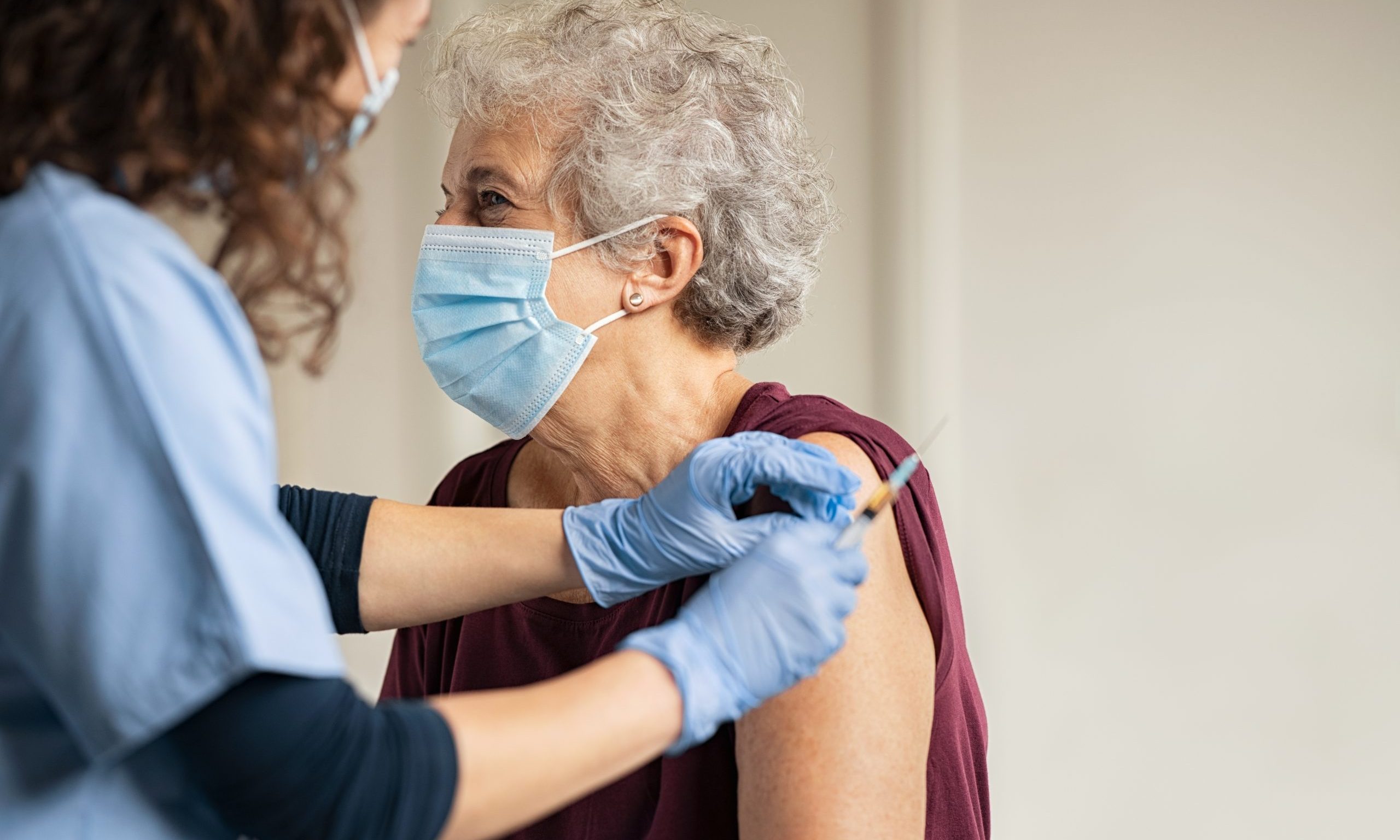 Multiple vaccines for COVID-19 are in clinical trials, and one has already applied for emergency use authorization, but how good will those vaccines be against a mutating coronavirus? A UAB doctor says they'll do just fine. 
Dr. Rachael Lee, UAB's hospital epidemiologist, told reporters earlier this week that there have been small genetic mutations in COVID-19. What researchers are seeing in the virus here is slightly different than what's seen in the virus in China, she said. 
"But luckily the way that these vaccines have been created, specifically the mRNA vaccines, is an area that is the same for all of these viruses," Lee said, referring to the new type of vaccine known as mRNA, which uses genetic material, rather than a weakened or inactive germ, to trigger an immune response. 
The U.S. Food And Drug Administration is to review the drug company Pfizer's vaccine on Dec. 10. Pfizer's vaccine is an mRNA vaccine, as is a vaccine produced by the drug maker Moderna, which is expected to also soon apply for emergency use approval. 
"I think that is incredibly good news, that even though we may see some slight mutations,  we should have a vaccine that should cover all of those different mutations," Lee said. 
Researchers at the University of North Carolina at Chapel Hill and the University of Wisconsin-Madison found in a recent study, published in the journal Science, that COVID-19 has mutated in ways that make it spread much more easily, but the mutation may also make it more susceptible to vaccines. 
In a separate study, researchers with the Commonwealth Scientific and Industrial Research Organisation found that while most vaccines were modeled after an earlier strain of COVID-19, they found no evidence that the vaccines wouldn't provide the same immunity response for the new, more dominant strain. 
"This brings the world one step closer to a safe and effective vaccine to protect people and save lives," said CSIRO chief executive Dr. Larry Marshall, according to Science Daily. 
While it may not be long before vaccines begin to be shipped to states, public health experts warn it will be some time before vaccines are available to the wider public. Scarce supplies at first will be allocated for those at greatest risk, including health care workers who are regularly exposed to coronavirus patients, and the elderly and ill. 
Alabama State Health Officer Dr. Scott Harris, speaking to APR last week, urged the public to continue wearing masks and practicing social distancing for many more months, as the department works to make the vaccines more widely available.
"Just because the first shots are rolling out doesn't mean it's time to stop doing everything we've been trying to get people to do for months. It's not going to be widely available for a little while," Harris said.