Barry Moore celebrates final decision to send F-35s to Montgomery
Thursday, veteran and congressional candidate former State Representative Barry Moore (R-Enterprise) expressed his appreciation for the Air Force's decision to deploy the state of the art F-35A 'Lightning II' multi-role stealth fighter planes with the 187th Fighter Wing of the Alabama Air National Guard.
"I'm very excited that the 187th Fighter Wing will receive the F-35A," Moore said in a statement. It's a tribute to their hard work, performance and excellence, and also to the dedication and support of the community."
The Air Force's decision came after the 187th's home, Dannelly Field in Montgomery, was selected first as a "potential" then a "preferred" site to receive the aircraft. Air Force Secretary Barbara M. Barrett made the final deployment decision on Wednesday, April 15 following an extensive 3-year analysis.
The decision was lauded by ALNG Adjutant General Major General Sheryl Gordon.
"We are thrilled that the waiting is over and we have received the final word that we will be the home of the F35, this decision continues the tradition of the Red Tails and Tuskegee Airman," said Maj. Gen. Gordon. "I want to thank the Chamber of Commerce and County Commissioners for all their efforts and support. It is a great honor to be selected as the home of the most technologically advanced fighter in the Air Force inventory. We look forward to working with the Montgomery Airport Authority, the city of Montgomery and our State officials as we move ahead to prepare our facilities to accommodate the F35."
"The F-35A is not only the most advanced tactical fighter plane in our military inventory, but having them deployed in Montgomery will mean hundreds of jobs for Alabamians," said Moore. "It will also mean roughly $3 billion dollars in investment for the River Region and the state, and I'm pleased that Alabama is going to get that boost to our economy."
"I know from my time as Chairman of Military and Veterans Affairs in the Alabama Legislature, what kind of effort went into getting these planes here," Moore added. "I sponsored the package of 8 bills that ultimately led to this announcement and brought the F35-A to Montgomery. We passed those bills and Governor Ivey signed them in 2017, which tells you how long this has been in the works."
"To be one of the first Air National Guard wings to convert to the F-35A is a tremendous honor and shows the faith that the Air Force has in our Red Tail Airmen and the state of Alabama," said Col. Ed Casey, Commander of the 187th Fighter Wing. "Our Airmen show up and get the mission done day after day, and we'll continue to do that through this transition."
"Everyone involved is entitled to congratulations for their work in securing these planes for our Alabama Air National Guard's 187th Fighter Wing," Moore concluded.
The Air Force and Alabama Air National Guard will be working with the Montgomery Airport Authority, the city of Montgomery and state officials to prepare facilities to accommodate the F-35. Construction of these facilities is expected to begin in the coming weeks. The new aircraft are expected to arrive in December 2023 to replace the 187th's current F-16's.
Barry Moore is a candidate the Republican primary runoff election for the Second Congressional District seat on July 14. Moore faces Dothan businessman Jeff Coleman in the runoff election.
Moore is a veteran, a former Alabama Legislator, a small businessman, husband and father of four from Enterprise.
Incumbent Congresswoman Martha Roby (R-Montgomery) has chosen not to see re-election.
Lilly Ledbetter speaks about her friendship with Ginsburg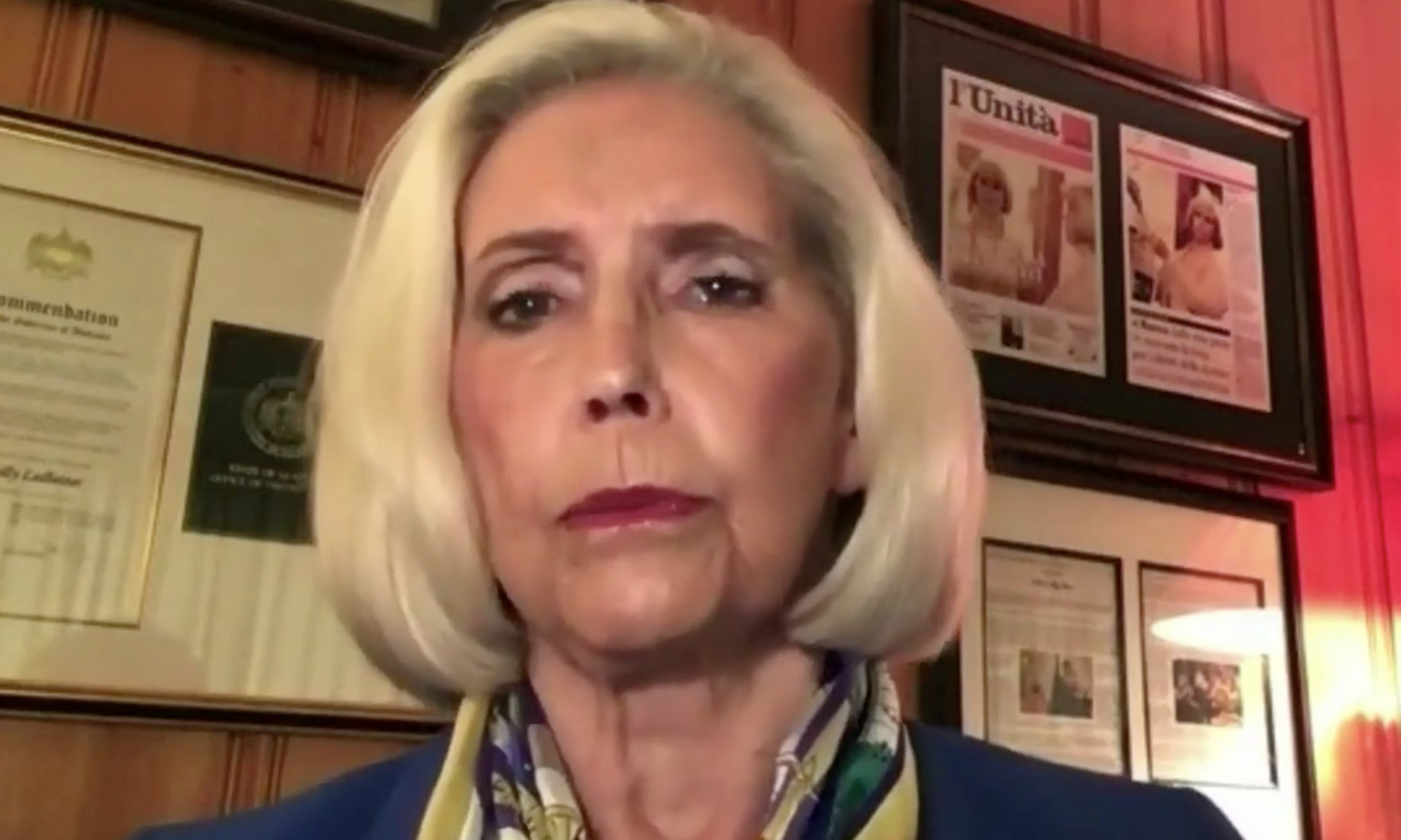 When anti-pay-discrimination icon and activist Lilly Ledbetter started receiving mail from late Supreme Court Justice Ruth Bader Ginsburg, Ledbetter's attorney told her to save the envelopes. That's how unusual it is to get personal mail from a member of the nation's highest court.
Ledbetter, 82, of Jacksonville, Alabama, shared her memories of her contact with Ginsburg over the last decade during a Facebook live event hosted by Sen. Doug Jones on Monday.
Ginsburg famously read her dissent from the bench, a rare occurrence, in the Ledbetter v. Goodyear Tire & Rubber Co. decision in 2007. The court ruled 5-4 to affirm a lower court's decision that Ledbetter was not owed damages for pay discrimination because her suit was not filed within 180 days of the setting of the policy that led to her paychecks being less than those of her male colleagues. 
Ledbetter said that Ginsburg "gave me the dignity" of publicly affirming the righteousness of Ledbetter's case, demonstrating an attention to the details of the suit.
Ginsburg challenged Congress to take action to prevent similar plaintiffs from being denied compensation due to a statute of limitations that can run out before an employee discovers they are being discriminated against. 
The Lilly Ledbetter Fair Pay Act of 2009 was passed by Congress with broad bipartisan support and signed into law by President Barack Obama. It resets the statute of limitation's clock with each paycheck that is reduced by a discriminatory policy.
Ledbetter said that her heart was heavy when she learned of Ginsburg's death on Friday. The women kept in touch after they met in 2010. That was shortly after the death of Ginsburg's husband, tax attorney Marty Ginsburg. She spoke about her pain to Ledbetter, whose husband Charles had died two years before.
"So we both shared that, and we shared a tear," said Ledbetter.
Ginsburg invited her to her Supreme Court chambers to see a framed copy of the act, next to which hung a pen that Obama used to sign it.
Ginsburg later sent Ledbetter a signed copy of a cookbook honoring her husband that was published by the Supreme Court Historical Society. Included with it was a personal note, as was the case with other pieces of correspondence from the justice that Ledbetter received at her home in Alabama. They were often brochures and other written materials that Ginsburg received that featured photos of both women.
Ledbetter expressed her support for Jones in his race against GOP challenger Tommy Tuberville. The filling of Ginsburg's seat is a major factor in that, she said.
"I do have to talk from my heart, because I am scared to death for the few years that I have yet to live because this country is not headed in the right direction," she said.
She noted that Ginsburg was 60 when she was appointed to the court. Ledbetter said that she opposes any nominee who is younger than 55 because they would not have the experience and breadth of legal knowledge required to properly serve on the Supreme Court.
She said that issues like hers have long-term consequences that are made even more evident by the financial strains resulting from the pandemic, as she would have more retirement savings had she been paid what her male colleagues were.
Jones called Ledbetter a friend and hero of his.
"I've been saying to folks lately, if those folks at Goodyear had only done the right thing by Lilly Ledbetter and the women that worked there, maybe they'd still be operating in Gadsden these days," he said.