Hanes wants to "make China "pay" for COVID-19 crisis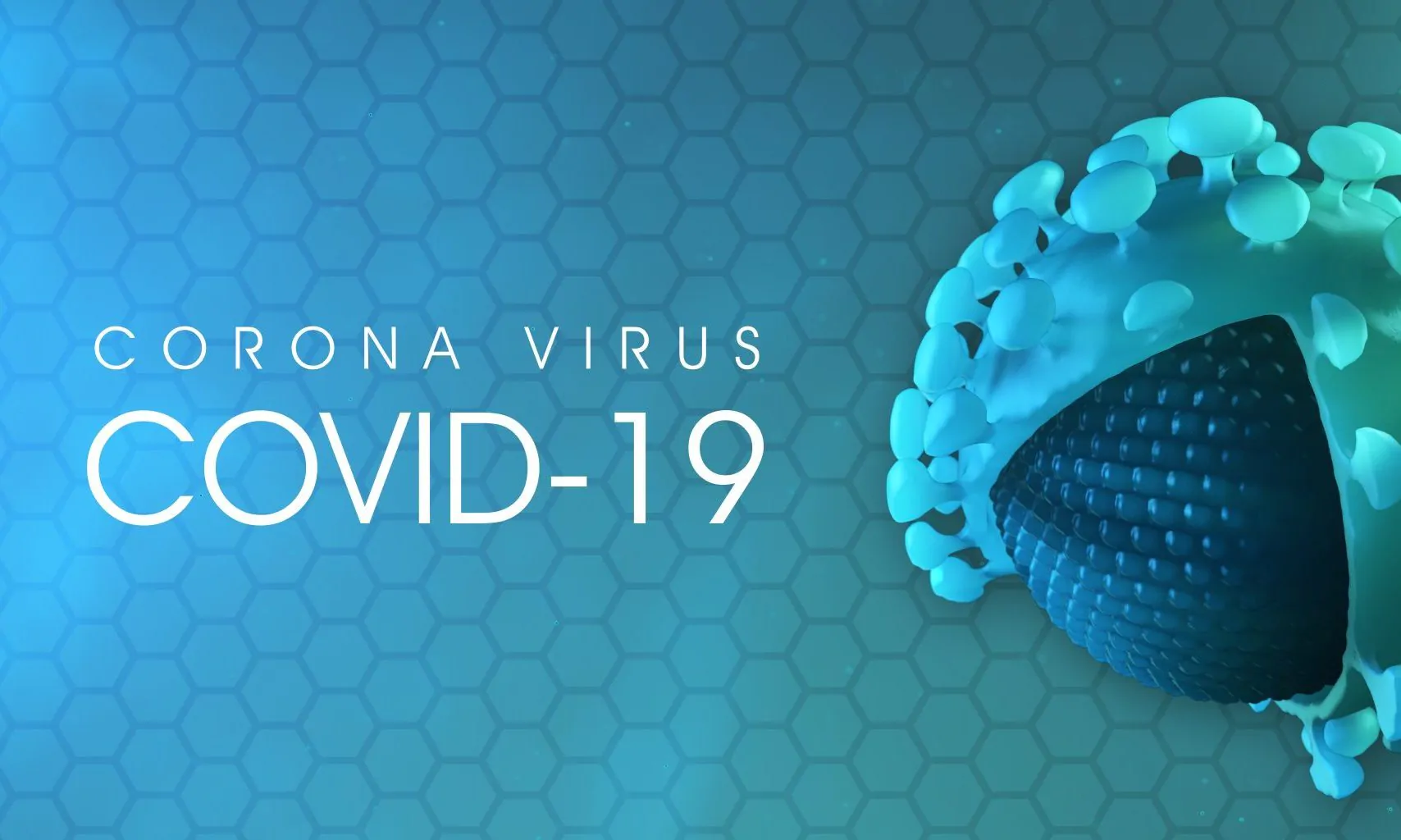 State Rep. Tommy Hanes, R-Bryant, joined a growing movement of Americans angry with China as the death toll continues to mount from the coronavirus global pandemic both in this country and abroad.
Rep. Hanes has written a letter to Alabama's Congressional Delegation urging them to support of the "Holding the Chinese Communist Party Accountable for Infecting Americans Act of 2020'' introduced by Sen. Tom Cotton (R-Arkansas) and Rep. Dan Crenshaw (R-Texas).
If passed, the legislation would allow Americans who were affected by COVID-19 to sue the Communist Party of China in federal court for damages caused by the deadly virus. This would include the families of the Americans who died from the virus, who themselves were ill, as well as American businesses and their employees who lost weeks and months of revenue due to the forced economic shutdown implemented to attempt to contain the virus.
Hanes claims that there is mounting evidence indicating that the Chinese misled their people as well as the global community about the origins of the coronavirus and withheld crucial information that could have potentially prevented the global spread of the virus.
"The death, illness and economic hardship the citizens of the State of Alabama have endured due to COVID-19 stems directly from the Communist Party of China's deceit regarding the virus," Hanes wrote. "China's negligence and withholding of vital information about the Wuhan Virus has directly resulted in widespread pain and suffering across our great state."
"It is because of this underlying truth that I am asking you to cosponsor and vote for the passage of the "Holding the Chinese Communist Party Accountable for Infecting Americans Act of 2020'', Hanes wrote. "This legislation introduced by Sen. Tom Cotton and Rep. Dan Crenshaw would allow Alabamians to seek damages against the communist regime for the anguish their corruption has caused."
"It's time.]to hold China accountable and make them pay for the agony this virus has placed upon our people," Hanes added. "The people of the great State of Alabama deserve restitution and this bill would allow them obtain it. On behalf of all Alabamians who have experienced immense tribulation due to the Wuhan Virus, I ask you to support the passage of
this bill."
Hanes is not alone in his view. Trump national finance committee member former State Representative Perry O. Hooper Jr. (R-Montgomery)also released a statement supporting Crenshaw and Cotton's legislation.
"China must be held accountable for the damages caused by Covid-19 not only in the court of public opinion but in actual courts of law. The entire House and Senate must get behind companion bills introduced by Representative Dan Crenshaw (R-Texas) and Senator Tom Cotton (R-Arkansas) to amend the Foreign Sovereign Immunities Act. Their
bills would create a very narrow exception to allow Americans to sue in Federal Court for damages caused by China's reckless handling of the corona virus.
"By silencing doctors and journalists who tried to warn the world about the coronavirus, the Chinese Communist Party allowed the virus to spread quickly around the globe," Cotton (R-Ark.) said in a statement. "Their decision to cover up the virus led to thousands of needless deaths and untold economic harm. It's only appropriate that we hold the Chinese government accountable for the damage it has caused,"
"The communist regime expelled journalists, silenced whistleblowers, and withheld vital information that delayed the global response to the pandemic," Rep. Crenshaw claimed. "Simply put: their actions cost American lives and livelihoods. This bill will help ensure China's actions are not without consequences."
Recent reporting by the Washington Post and Associated Press have called into question the official Chinese timeline as well as the theory that the virus jumped from bats to humans due to a Chinese citizen undercooking a bat he purchased as a fresh meat market in Wuhan City, Hubei Province, China. Recent reporting claim that the release of the virus was due to sloppy safety protocols at a laboratory in Wuhan City investigating bat coronaviruses. This evidence is largely circumstantial.
Recent intelligence reports do suggest that China understated the problems with COVID-19 they were experiencing in Wuhan City, which was locked down by Chinese authorities from January until last week.
(Original reporting by the New York Post contributed to this report.)
Pro-Growth Conference kicks off with Doug Jones, discussions on COVID impact and a living wage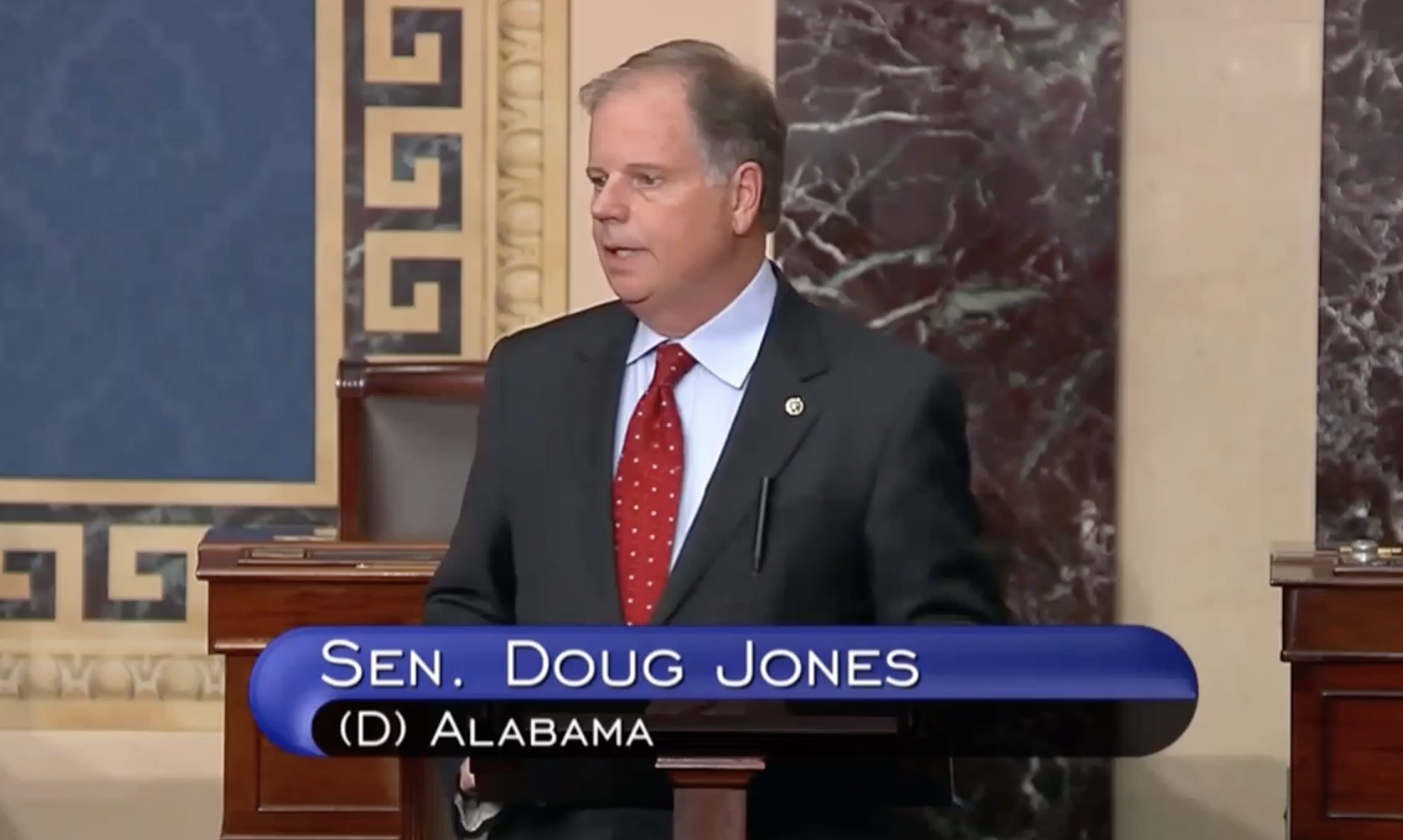 What happens if you just give impoverished citizens $500 per month — no strings attached? Good things, it turns out. The people use that income to buy food, medicine and basic necessities for life. They take a day off work if they're sick and actually get treatment. They quit a second, hourly-wage job that they are overqualified for and instead work towards obtaining a better, higher-paying primary job. 
These are things that the city of Stockton, California, has learned in its year-long living wage program.
The program, while limited in size — only 125 people — has proven to be a larger success than city officials had hoped, and it has opened their eyes to a new, more proactive style of governance, Stockton Mayor Michael Tubbs told Alabama elected officials. 
Tubbs was the featured speaker on Tuesday at the first day of the Pro-Growth Policy Conference, a three-day forum for Alabama elected leaders with guest speakers from around the country offering tips and best practices. 
The first day of the conference began with an opening talk from Sen. Doug Jones, who pressed the need for Medicaid expansion and how expansion has aided other red states. Jones also highlighted the need for broadband expansion and talked about a bill he has in the Senate that would create a broadband main office and dish out about $20 million in money for affordable access.
"Now (with COVID), we know how needed it really is," Jones said. "We see the homework gap that we have. We know there's a need for more telemedicine. My bill would consolidate in one office all of the monies for broadband … and provide affordable access."
Jones said the current COVID pandemic has highlighted just how badly we need better access to broadband in Alabama, and a major area of concern right now is healthcare. 
Highlighting that point, Brandon Garrett, the chief operating officer of the National Minority Quality Forum, and Dr. LaTasha Lee, the vice-president of social and clinical research, demonstrated the many ways in which inequality in health care and health care options is harming impoverished communities. 
A number of factors play into that inequality, but a lack of access to updated means of communication and tools is one of the biggest. 
"(Dr. Martin Luther King Jr.) said that, 'Of all the forms of inequality, injustice in health care is the most shocking and inhumane because it results in physical death,'" Lee said. "That's what we're seeing currently with COVID-19 and sickle cell disease. These two diseases are affecting the minority community and causing death, and they make a great argument that such health care disparities really are a social justice issue."
Correcting such issues was one of the goals of Stockton's living wage experiment. Now, Tubbs said, a working person can afford to stay home or get tested if they're feeling symptomatic, whereas before that person — scared of missing a paycheck or losing the job altogether — might come to work with the virus and infect an entire workplace. 
That alone, Tubbs said, has restored dignity to a number of residents. 
"This is not easy, especially with budgets the way they are," Tubbs said. "But I don't know how we continue to live with the status quo as it is.
"I think part of being a leader, as we are, is having the courage to do something about what we're seeing. We have to be able to do that."
The Pro-Growth Policy Conference will run both Wednesday and Thursday, 10 a.m. until 2 p.m. Wednesday's round of conferences will focus on state grants, economic development around the state and what the 2021 legislative session might look like. 
On Thursday, the event will wrap up with talks by the Equal Justice Initiative's Bryan Stevenson and Alabama Congresswoman Terri Sewell.