Ivey marks a decade of environmental progress since Deepwater Horizon oil spill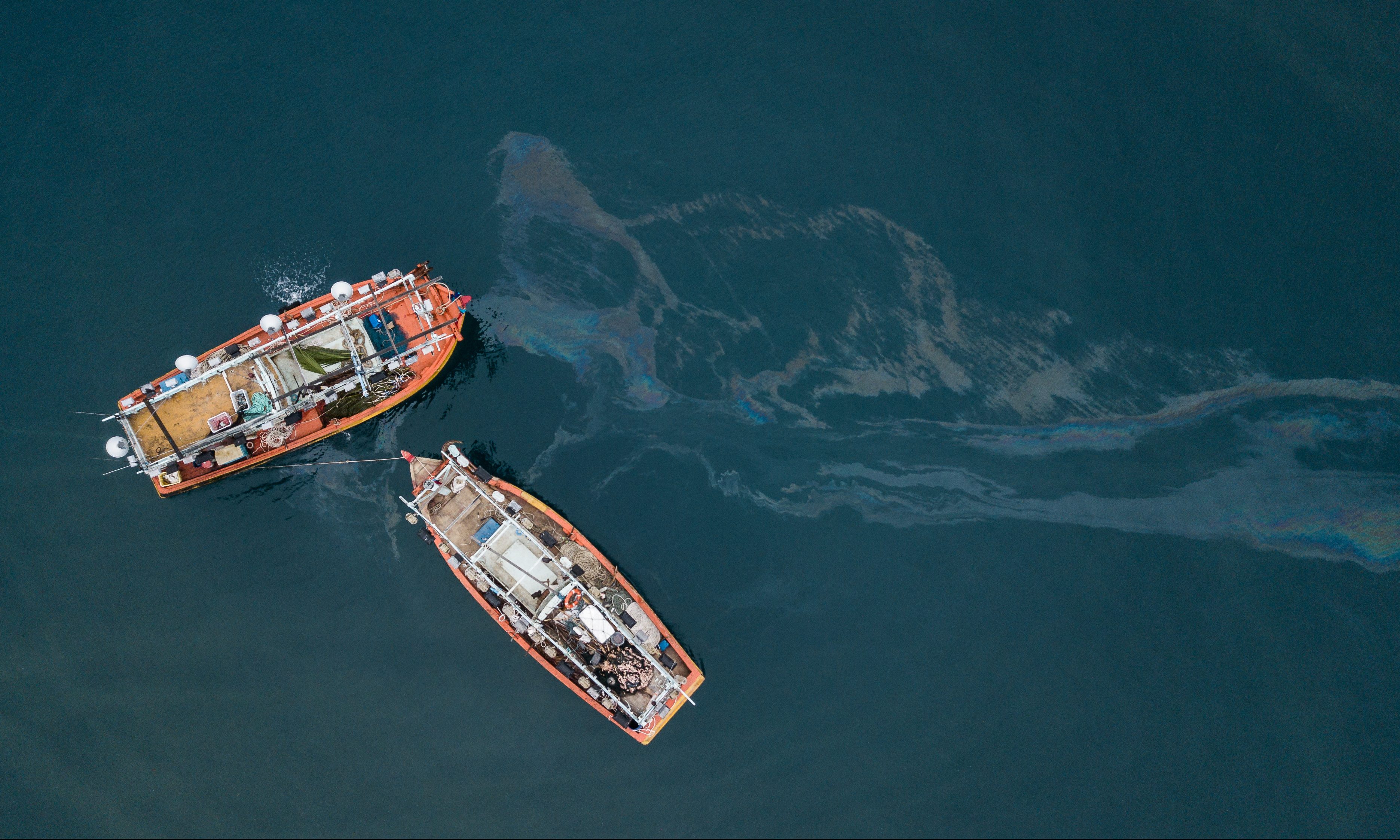 Today, Governor Kay Ivey commemorates the passing of 10 years since the Deepwater Horizon oil spill. On April 20, 2010, the Deepwater Horizon oil rig exploded in the Gulf of Mexico, leading to the largest marine oil spill in American history and the death of 11 men.
"As we remember this tragic event, we recognize the human cost of the oil spill and remember those whose loved ones were lost or injured in the incident and those that were affected in coastal Alabama," Governor Ivey said. "We will never forget how we felt during those troubled times and how greatly our coastal communities were impacted. Since the events of that tragic day, Alabama, the other Gulf states and our federal partners have worked diligently to repair the ecological, environmental and economic damages that were inflicted in the Gulf of Mexico and along the shorelines of our Gulf Coast states. That work continues today and will continue for years to come."
Alabama will receive more than $1.4 billion through 2032 from the various funding sources established after the Deepwater Horizon oil spill to conduct restoration projects in the state. The restoration work is coordinated and administered by the Alabama Department of Conservation and Natural Resources (ADCNR).
"In the first decade since the spill, we have made significant progress restoring and protecting the resources and coastal areas of Alabama," said Christopher M. Blankenship, ADCNR Commissioner. "Almost 160 projects have been approved, are underway or have been completed to restore, conserve or protect the various natural and economic resources of Alabama. The combined estimated cost of these projects is more than $790 million. These projects are making quite a positive impact on the state's coastal recovery. I look forward to continuing these efforts in Alabama."
These projects further Alabama's restoration goals of replenishing and protecting living coastal and marine resources; supporting and enhancing community resilience; providing and enhancing economic development and infrastructure;  restoring, conserving, and enhancing habitat; providing and enhancing recreation and public access; restoring water quality; providing planning support; and conducting science, research, and monitoring.
"Restoration is not a quick or easy process," Governor Ivey said. "Alabama and our partners have heard from the public, we have worked with local governments, non-governmental agencies, businesses and others to do good work. Through comprehensive planning, careful design, successful implementation, and robust monitoring, we are confident that our resources are being protected and restored.
"In true Alabama fashion, we have worked together diligently to make our state better than it was before the tragedies of April 20, 2010. We are proud of the way Alabama and our partners have responded since those dark days and appreciate the efforts of the Alabama Department of Conservation and Natural Resources to coordinate and administer quality restoration efforts now and into the future. We are committed to restoring the natural resources of Alabama, no matter how long it takes."
Restoration funding for projects in Alabama is provided through the following: the Natural Resource Damage Assessment (NRDA), the National Fish and Wildlife Foundation's Gulf Environmental Benefit Fund (GEFB), and two councils established by the RESTORE Act, the Alabama Gulf Coast Recovery Council and the Gulf Coast Ecosystem Restoration Council.
Natural Resource Damage Assessment
Alabama's NRDA trustees (ADCNR and the Geologic Survey of Alabama) work with trustees from the other Gulf Coast states and four federal agencies on NRDA restoration plans. Those restoration plans also address recreational use, water quality, living coastal and marine resources, wetlands, and coastal and nearshore habitats.
 National Fish and Wildlife Foundation
The National Fish and Wildlife Foundation coordinates restoration project activities with the conservation and natural resources agencies in the five Gulf Coast states. These projects are funded by criminal fines resulting from the oil spill.
 Alabama Gulf Coast Recovery Council
Chaired by Governor Ivey and vice-chaired by Alabama State Docks Director Jimmy Lyons, the council is responsible for selecting projects to be funded from the Direct Component and Spill Impact Component of the Gulf Coast Restoration Trust Fund. Projects selected for funding are administered by ADCNR's Deepwater Horizon Restoration Section.
Gulf Coast Ecosystem Restoration Council
ADCNR Commissioner Blankenship represents Alabama on the Gulf Coast Ecosystem Restoration Council. He works with representatives from the other Gulf Coast states and six federal agencies to develop projects that are funded through the Council-selected Restoration Component of the Gulf Coast Restoration Trust Fund.
RESTORE Act
The federal RESTORE Act dedicates 80 percent of all administrative and civil penalties related to the Deepwater Horizon spill to a Gulf Coast Restoration Trust Fund and outlines a structure by which the funds can be utilized to restore and protect the natural resources, ecosystems, fisheries, marine and wildlife habitats, beaches, coastal wetlands, and economy of the Gulf Coast region.
For more information on coastal restoration projects in Alabama from all Deepwater Horizon funding sources, please visitwww.alabamacoastalrestoration.org.
High chemical levels in water near Decatur landfill concern environmental group, ADEM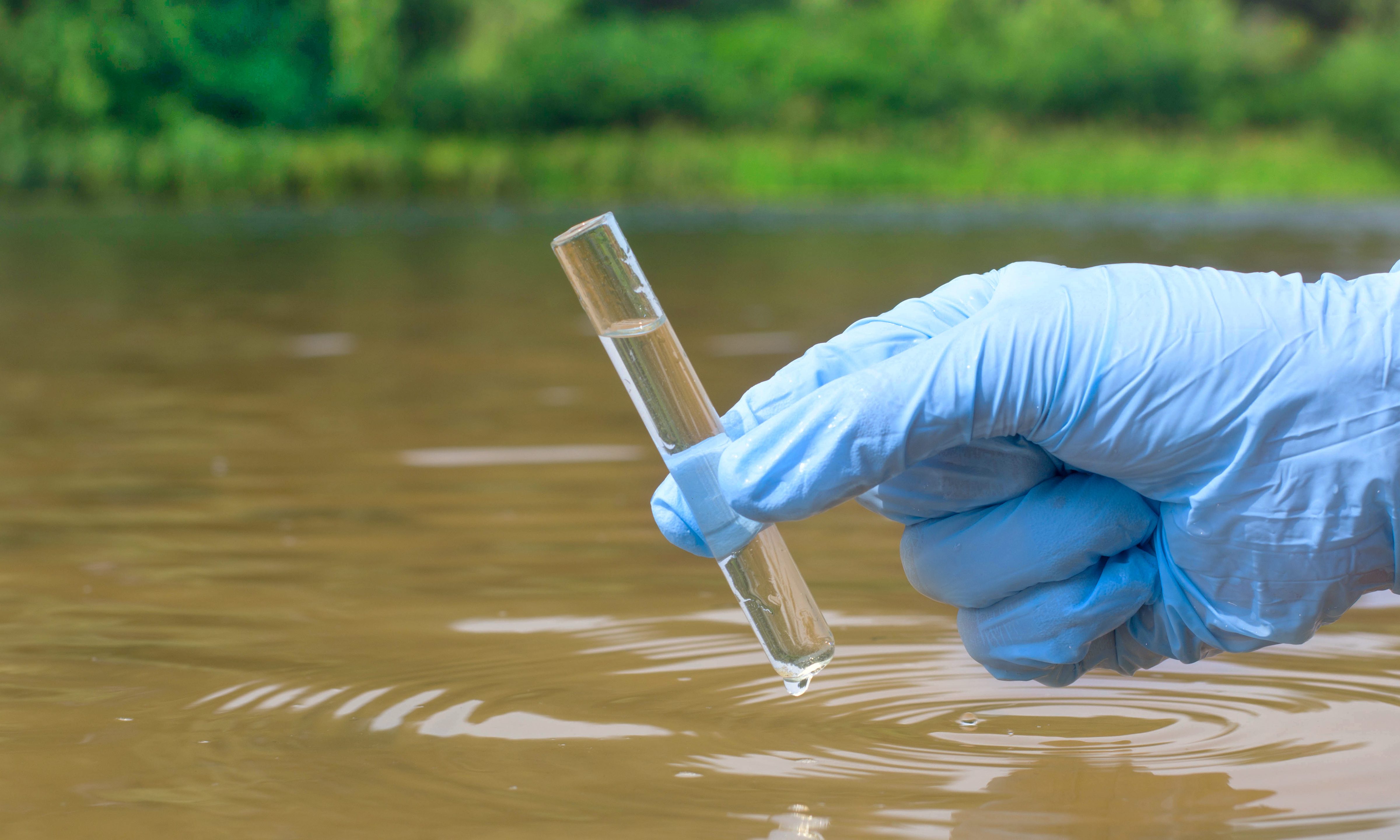 Recent tests of water flowing under an abandoned landfill in Decatur found levels of the chemicals PFAS and PFOS at 51,000 parts per trillion — substantially higher than the 70 parts per trillion the EPA has determined is safe for drinking water — test results obtained by APR show. 
The tests, paid for by the Tennessee Riverkeepers group and conducted on two occasions in the past five months by ALS testing labs, measured chemical levels at the Old Moulton Road landfill site, where water flows directly into Mud Tavern Creek and Flint Creek.
On March 9, testing showed the combined levels of PFAS and PFOS chemicals to be at 49,000 parts per trillion. Two months later, on May 5, the results showed levels of 51,000. Those chemicals, used in manufacturing by 3M, which has a plant near Decatur, have been linked to cancer and various other health issues, particularly in pregnant women. 
"These are alarming levels, and where they're being discharged is also of concern to Riverkeeper because they are being discharged into a part of the county that we thought was not as contaminated," Tennessee Riverkeeper founder David Whiteside said in an interview with WHNT-19 earlier this week. "They're also flowing into the Point Mallard area, and possibly flowing into the drinking water intake because the creek that they're flowing into empties upstream from our drinking water intake."
In a response on Wednesday, the Alabama Department of Environmental Management acknowledged that it is also concerned with the testing results — although the agency also said it was unable to verify the Riverkeepers' test results because it wasn't sure of the protocols — and said it is working with the EPA and others to develop a plan for addressing the chemicals. 
However, ADEM also noted that it is somewhat limited in its possible responses, because the EPA has yet to set acceptable PFAS/PFOS limits for ground water or bodies of water, such as creeks and rivers. (The 70-parts-per-trillion limit is only for drinking water.) Without those limits, ADEM is unable to impose fines or force remediation efforts by 3M or other responsible parties or even issue warnings. 
ADEM spokesperson Lynn Battle said that while the agency hasn't been able to alert nearby residents of increased PFAS/PFOS levels, in this particular case, the area is already under a do-not-eat advisory for fish due to high levels of mercury. 
She said the Department is now working on a much larger and more comprehensive plan for dealing with PFAS/PFOS chemicals. 
"ADEM wants to reassure the public, especially citizens who use our waterways, that we are working to put in place measures which provide the utmost protections for Alabamians and the state's waters and lands in regard to PFAS," Battle said. "Those measures will include remediation and will limit exposure to the compounds now and in the future."
This is not the first incident of the Riverkeeper organization finding and testing old dumping sites in north Alabama, particularly around Decatur. 3M and other companies in the area have faced numerous lawsuits, and Tennessee Riverkeepers currently has a federal lawsuit pending. 
One of the largest concerns about the PFAS/PFOS contaminants is that they could seep into the drinking water, as they did in west Morgan and east Lawrence counties a few years ago. Those issues prompted the water authority in the area to tell people to stop drinking the water. 
Decatur Utilities, which supplies water in the Decatur area, said its testing continues to show only acceptable levels of PFAS/PFOS. In a statement issued to WHNT this week, DU said its levels "have consistently been less than 5 (parts per trillion)."
Battle said ADEM has reviewed DU's submitted, regular testing results for drinking water and is comfortable that the water is safe to drink.