Jones supports passage of aid for workers, small businesses and hospitals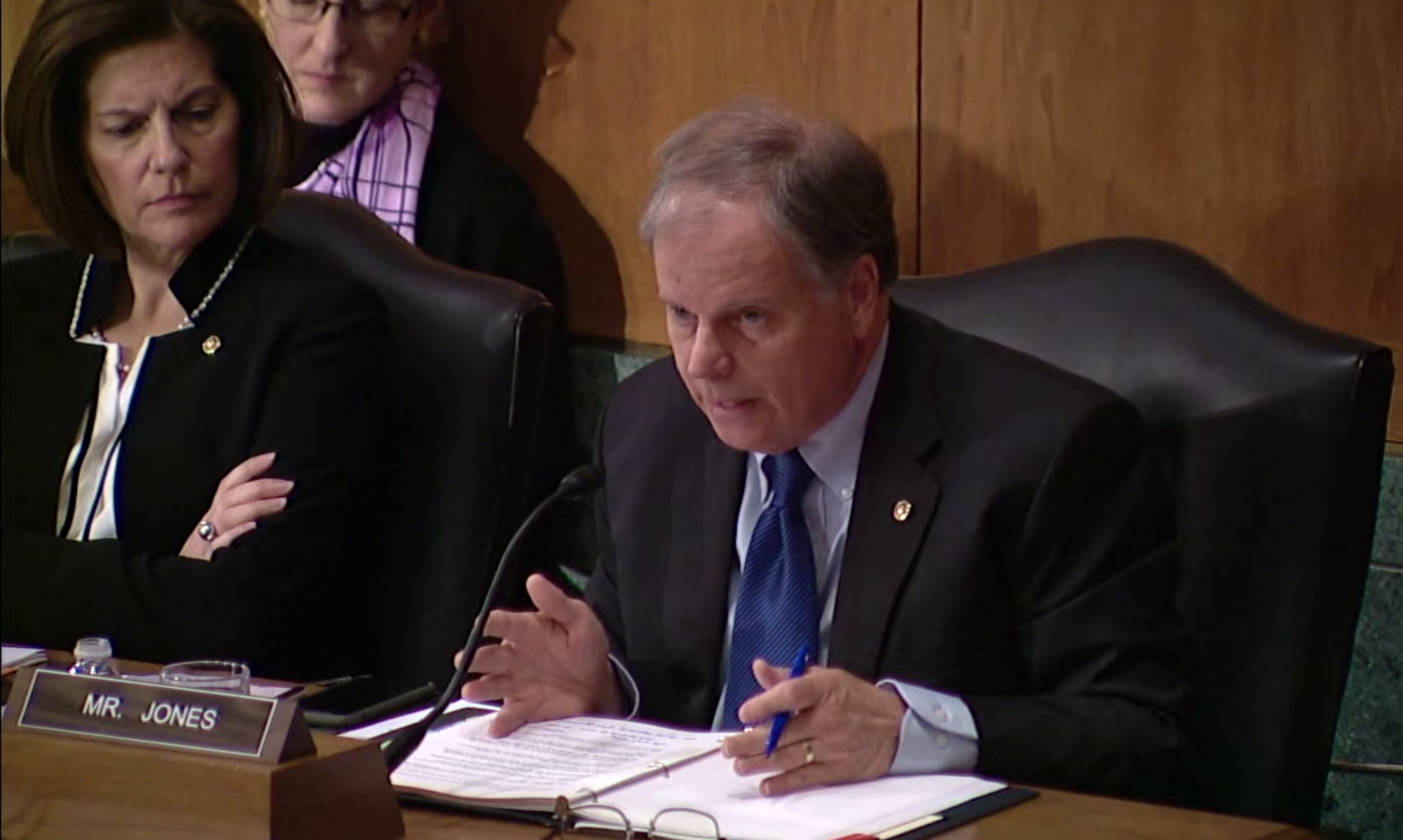 U.S. Sen. Doug Jones, D-Alabama, on Tuesday said he was pleased Congress approved more funding for small businesses, workers and hospitals, but called for support for state and local governments struggling with budget shortfalls during the COVID-19 pandemic.
Congress on Tuesday approved a $484 billion package that includes $310 billion to replenish the Paycheck Protection Program, $60 billion for small business loans, $75 billion for hospitals and $25 billion for additional COVID-19 testing, according to The Washington Post.
"I'm relieved that we were able to come together to pass broad, bipartisan legislation that acknowledges the urgent needs that workers, hospitals, and small businesses are experiencing," Jones said in a statement. "And while today's bill was an important step to take, I am disappointed that it did not include relief for our state and local governments."
Alabama's state Finance Director Kelly Butler in a press conference Tuesday said that they've estimated the state's general fund and education trust fund shortfall due to the coronavirus crisis and partial shutdown to be $1 billion. The Alabama Policy Institute estimates the crisis could cost the state $1.7 billion.
"I'm encouraged that the President has indicated support for this relief, and I will continue to work with my colleagues and the Administration to ensure we can include it in the next major package of legislation we consider," Jones said.
The legislation approved in the Senate today includes:
$321 billion to replenish the Small Business Administration's (SBA) Paycheck Protection Program, $71 billion above Leader McConnell's original proposal; $60 billion will be dedicated to small lenders and community-based financial institutions, to serve the needs of unbanked and underserved small businesses and nonprofits—especially rural, minority, and women-owned businesses;
$50 billion for the SBA's Economic Injury Disaster Loan (EIDL) program, which will allow approximately $300 billion in loans to small businesses;
$75 billion in emergency money for our health system;
Expanded eligibility for the EIDL program to agricultural businesses with fewer than 500 employees, which Senator Jones has advocated for on behalf of Alabama farmers;
$30 billion to assist Community Development Financial Institutions, Minority Depository Institutions, community-focused lending intermediaries, and the smallest community banks and credit unions;
$25 billion to increase testing and contact tracing capabilities; and,
$10 billion for the SBA's Emergency Economic Injury Grant program.
Alabama has fourth highest rate of coronavirus cases
Alabama has the fourth-highest per capita rate of COVID-19 cases in the country, trailing only fellow Southern states Louisiana, Florida and Mississippi.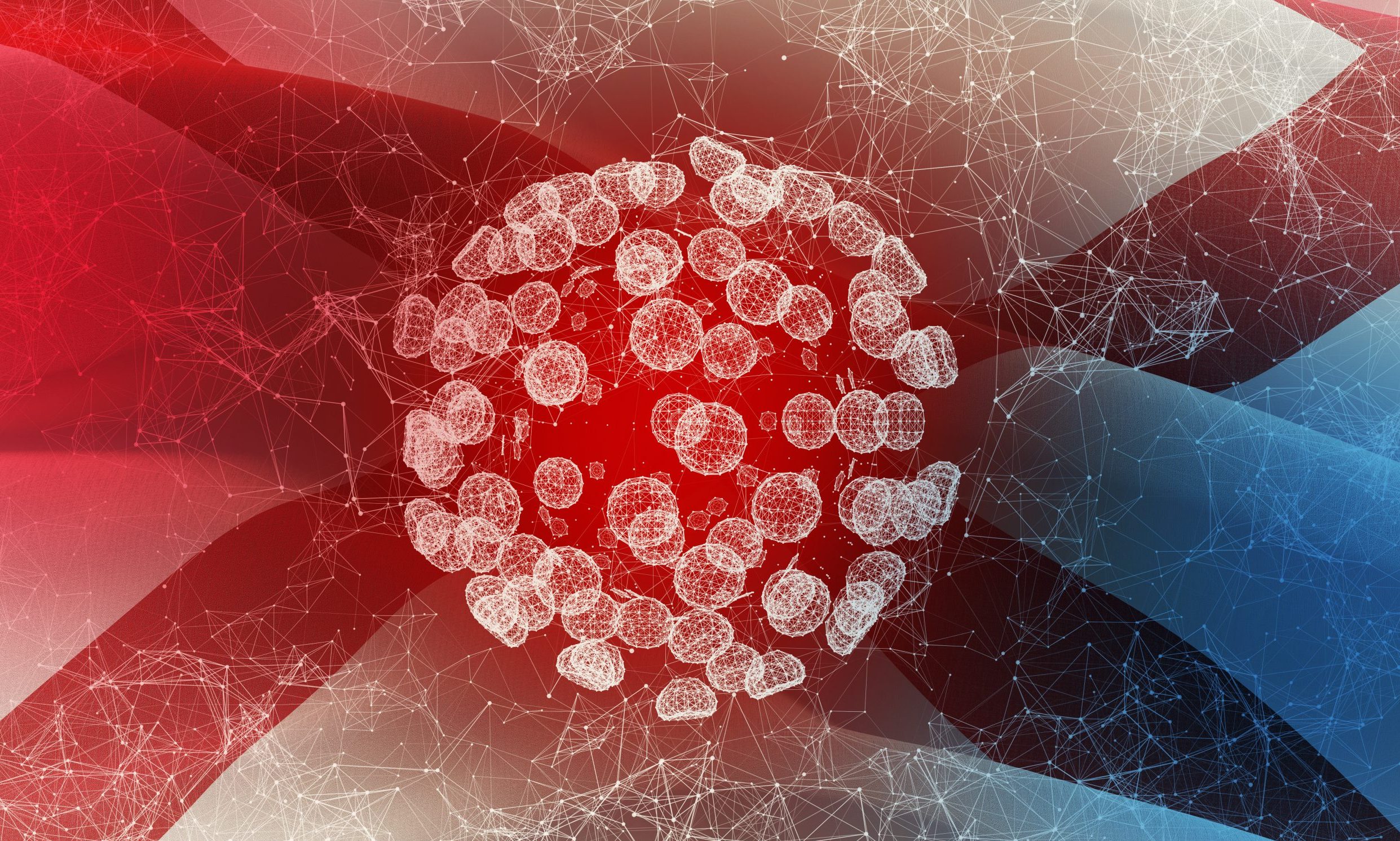 Alabama has the fourth-highest per capita rate of COVID-19 cases in the country, trailing only fellow Southern states Louisiana, Florida and Mississippi.
Alabama has so far recorded at least 29,896 cases per million people, which amounts to 2.9 percent, nearly 3 percent, of the people in Alabama.
The Alabama Department of Public Health on Monday reported that 818 more Alabamians have tested positive for the coronavirus. This takes our state up to 145,780 diagnosed cases. At least 61,232 Alabamians have recovered from the virus.
But 82,109 Alabamians have active coronavirus cases. This is the ninth-highest raw total in the nation, trailing only Florida, California, Georgia, Arizona, Virginia, Maryland, Missouri and Texas — all states with higher populations than Alabama.
Alabama's high rate of infection is not due to the state doing more testing. ADPH announced 5,500 more tests on Monday, taking the state up to 1,059,517 total tests.
Alabama is 40th in the nation in coronavirus testing.
Tests as a percentage of the state's population is just 22.8 percent. Louisiana on the other hand has 47 percent — the fifth highest rate of testing in the nation. Even Mississippi, at 26.4 percent, is testing at a higher rate than Alabama and are 29th in testing. Florida is 37th.
On Monday, ADPH reported two more Alabamians have died from COVID-19, taking the state death toll to 2,439. Alabama is 21st in death rate from COVID-19 at almost .05 percent.
New Jersey has had the highest COVID-19 death rate at .18 percent of the population. At least 257 Alabamians have died in September, though, to this point, September deaths are trailing both August and July deaths. At least 602 Alabamians died from COVID-19 in August.
Hospitalizations from COVID-19 are also down. 780 Alabamians were hospitalized with COVID-19 on Sunday, down to levels not seen since before the July 4 holiday. At least 1,613 Alabamians were in the hospital suffering from COVID-19 on Aug. 6.
Alabama Gov. Kay Ivey's July 15 mask order is being credited with decreasing the number of coronavirus cases in the state, which had soared to a seven-day average of 1,921 cases per day on July 19. The current seven-day average is 780 cases per day but is little changed in the last ten days.
The mask order expires next month, but most observers expect the mask order to be continued into November.
High school football and the Labor Day holiday weekend did not lead to a surge in cases; however, public health authorities remain concerned that colder weather and the return of flu season could lead to another surge in cases.
President Donald Trump has expressed optimism that a coronavirus vaccine could be commercially available this fall. A number of public health officials, including the CDC director, have expressed skepticism of that optimistic appraisal.
At least 969,611 people have died from COVID-19 globally, including 204,506 Americans.