Palmer: Alabama should start reopening the economy next week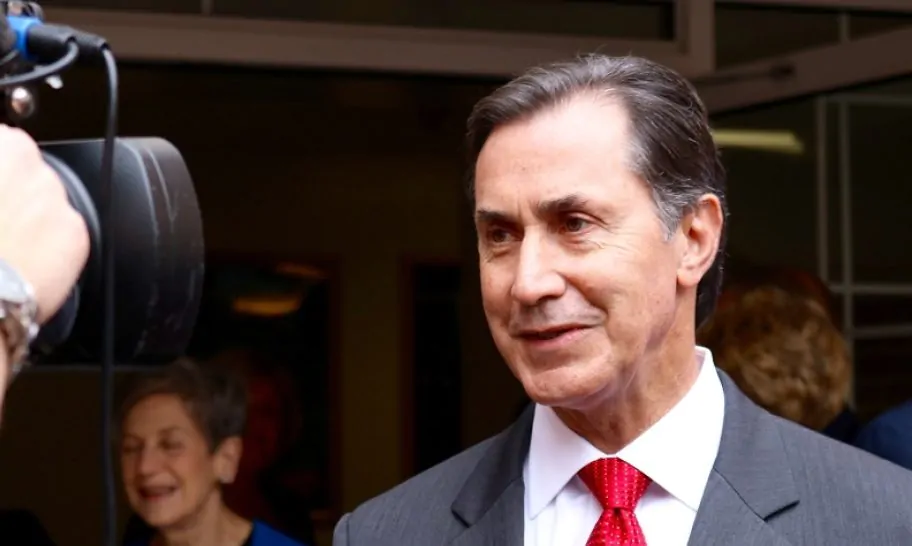 Congressman Gary Palmer, R-Hoover, said Tuesday that Alabama should start opening some businesses next week. When to reopen the economy and how to do it is becoming an increasing focus of the debate on how best to deal with the coronavirus global pandemic.
"I think we can start opening some next week," Palmer told ABC 33/40 in Birmingham.
"We need to start letting people go back to work," Palmer stated. "We are going to lose businesses forever if we don't."
Palmer said that everyone will still need to practice social distancing and that employees should have their temperatures taken each day and wear masks.
Palmer said that he has been talking with doctors and testing is the key.
"The key to getting us back to work is first of all the testing," Palmer said. "We have got to have test kits available so that we can test everybody that we need to."
Palmer said that the new test by Abbot labs is promising as well as the antibody test that you could do at home. Palmer was also optimistic about new treatments that are being made available for people with COVID-19; but cautioned that it will take a vaccine in about a year to fully get back to normal.
Palmer said that the next aid package will include money for testing as well as to develop a vaccine.
Palmer said that some businesses should be test opening in order to evaluate and determine the best practices to keep the employees and the customers as safe as possible.
"I have been talking with business owners about putting together the best practices for their industries," Palmer said. "I think we will have to do this from the bottom up."
Palmer said that he has talked with executives from the automobile industry and it will be even more difficult there due to the supply chains.
"We can't make automobiles if other states don't open up because we depend on parts coming in to build these vehicles," Palmer explained.
Palmer said that Congress is gong to provide aid for small business.
"The next stimulus bill that is going to happen is entirely for small business $310 billion of it," Palmer explained.
Palmer was very critical of Speaker of the House Nancy Pelosi (D-California).
"You would think at this time, this is a historically devastating period in the history of our country, that we would all be able to work together," Palmer said. "Speaker Pelosi has utterly failed as a leader. She has not brought us together."
Palmer said that while first responders and healthcare workers are putting their lives on the line, "Speaker Pelosi has chosen to stay in San Francisco. She is not allowing us to do the committee work that is needed."
When asked about Alabama Governor Kay Ivey's (R) handling of the coronavirus situation Palmer said, "I think she has followed the same script that a lot of other governors have followed."
Congressman Gary Palmer represents Alabama's Sixth Congressional District.
Gov. Ivey has asked for reports from members of Alabama's congressional delegation on their views on reopening the economy. 22 million Americans have filed for unemployment in just the last three weeks largely due to the forced economic shutdown to stop the spread of the coronavirus.
Sewell votes in favor of National Apprenticeship Act
The bill would invest more than $3.5 billion to create nearly one million new apprenticeship opportunities.
Congresswoman Terri Sewell, D-Alabama, last week voted in favor of the National Apprenticeship Act, legislation to reauthorize the National Apprenticeship Act for the first time since its enactment in 1937.
The new National Apprenticeship Act will create one million new apprenticeship opportunities over the next five years. Registered apprenticeships provide workers with paid, on-the-job training, and are the nation's most successful federal workforce training program.
"As a long-time supporter of expanding registered apprenticeships, I am thrilled to support today's legislation to provide 1 million new apprenticeship opportunities over five years," Sewell said. "Our Nation is facing the worst economic downturn since the Great Depression and estimates show that more than 7 million of the pandemic's job losses will be permanent. We need bold investments like those in the National Apprenticeship Act to accelerate the economy and help get the American people back to work in stable, good-paying jobs of the future."
The bill invests more than $3.5 billion over the next five years.
The act establishes a $400 million grant program to support the expansion of apprenticeship opportunities, including pre-apprenticeships and youth apprenticeships, which will increase $100 million annually to reach $800 million by 2025.
The legislation also codifies and streamlines standards for registered apprenticeship, youth apprenticeship and pre-apprenticeship programs to make it easier for both apprentices and employers to participate in high-quality apprenticeships and codifies the Department of Labor's Office of Apprenticeship.
It directs the office to convene industry leaders, labor organizations, educators and others to expand apprenticeships into new occupations and sectors.
Supporters say the bill could yield $10.6 billion in net benefits to U.S. taxpayers in the form of increased tax revenue and decreased spending on public-assistance programs and unemployment insurance, and that nothing is more effective at breaking the cycle of poverty than a well-paying full-time job.
Sewell is about to enter her sixth term representing Alabama's 7th Congressional District.