Aderholt assists Webb Diagnostics as they work on a rapid antibody test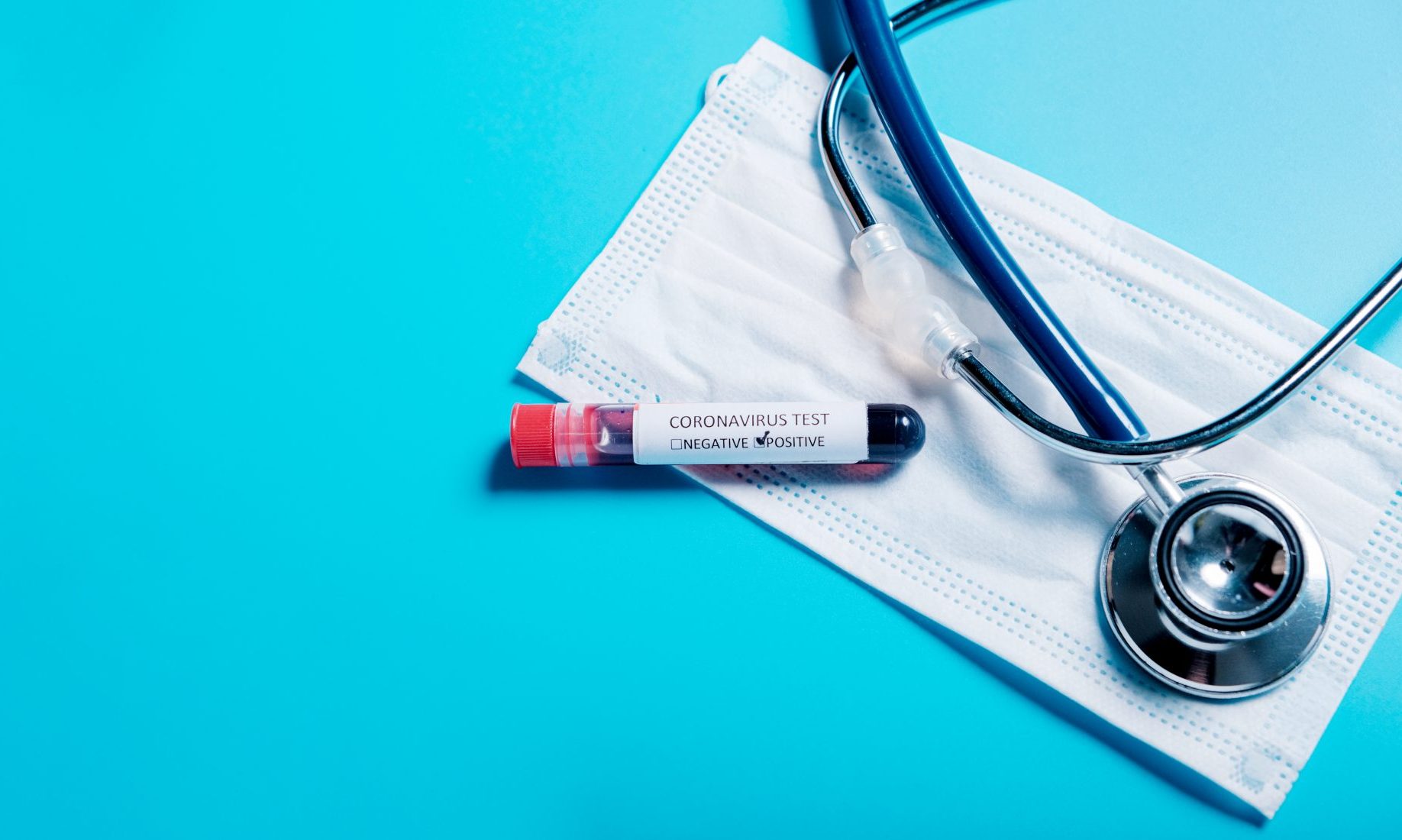 Thursday, Nashville based Webb Diagnostics thanked Congressman Robert Aderholt (R-Haleyville) for his assistance in receiving emergency FDA approval for their innovative rapid antibody test to not only detect active COVID-19 infections; but also past exposure to the virus, possibly indicating immunity to the virus.
This type of widespread, rapid testing is an important element in Congressman Aderholt's recommendations to Alabama Governor Kay Ivey about how and when to begin reopening the Alabama economy.
"The American economy cannot stay closed forever and plans are being made now for a phased approach for getting industry back up and running, businesses opened and people back to work," Rep. Aderholt said in a statement. "But an important part of getting us back to normal is widespread, fast, reliable antibody testing."
"To that end, I'm excited that Webb Diagnostic Technologies has completed its own validation process and is moving forward with the process to receive Emergency Use Authorization (EUA) from the FDA," Aderholt continued. "Within 60 seconds, blood from a small finger prick can detect, not only an active infection, but if the person has already been exposed to COVID-19 and is now likely immune."
Webb Diagnostics Technologies (WebbDX) announced that in response to the White House Coronavirus Task Force request for a "finger prick-type assay" to detect SARS-CoV-2 antibodies, the company will begin marketing a Point-of-Care (POC) serology test in the U.S. that can instantly detect antibodies in whole blood, serum and plasma for SARS-CoV-2, the strain of the coronavirus that causes COVID-19.
The company said in their statement that, unlike other serology tests, this high-sensitivity total antibody test is designed to detect all human immunoglobulins, including IgG, IgM and IgA, which may indicate previous or present exposure to SARS-CoV-2. Webb claims that this information is crucial in limiting the spread of the virus – even in the early stages of infection – and will pave the way for people to return to work and restart the U.S. economy.
Dr. William Schaffner, M.D., is a professor of Preventive Medicine and Health Policy in the Division of Infectious Diseases at Vanderbilt University School of Medicine and a member of the WebbDX Scientific Advisory Board.
"The utility of a test like this cannot be overstated. For hospitals and public health providers to be able to sort out who among their health care workers has the antibodies is a game changer," said Dr. Schaffner. "Precautions and protections will still be required, of course, but the delivery of care becomes safer and more efficient – for patients and caregivers alike."
The test was developed and validated in North America using MedMira' s (TSXV: MIR) Rapid Vertical Flow (RVF) Technology®, a practical and scalable platform that has received regulatory approval in many countries, including from the FDA. RVF Technology® has been used reliably around the world for more than a decade to detect infectious diseases such as HIV, Hepatitis-B, Hepatitis-C and syphilis.
Many serology tests utilize lateral flow technology that requires a specialized laboratory environment and can take up to 25 minutes to yield results. The WebbDX test is a standalone, disposable and portable total antibody blood test that fits in the palm of your hand and can detect antibodies against SARS-CoV-2 in approximately one minute (three minutes from blood draw until test completion).
Dr. Kevin Jones, PhD is the Chief Technology Officer at WebbDX.
"Dozens of new serological tests have been flooding the market but none yet check all the boxes in terms of accuracy, speed and ease of use outside a laboratory setting or without specialized equipment and personnel," said Dr. Kevin Jones. "We knew we could build a better test. Working with our partners in academic medicine and government, we're now able to bring to market a total antibody test that is not only fast and highly sensitive, but deployable in virtually any point of care."
MedMira has submitted FDA (Food and Drug Administration) notification under the name REVEALCOVID-19TM.
Filing for FDA Emergency Use Authorization (EUA) for use of the test in both a moderately complex lab setting and at any Point of Care has begun. To date, no serological test has received emergency use authorization from the FDA for use in a non-traditional setting.
Rep. Aderholt is a member of the powerful House Committee on Appropriations, which has jurisdiction over funding the operation of the federal government.
"I was proud to help this company, which has assets in Alabama and Tennessee, make connections within Alabama to ensure that the scientists at Webb had everything they needed to work on this antibody test," Aderholt added. "I commend them for showing true American entrepreneurship in seeing a vital need and responding in record time."
"Late last week, I was on a phone call with the FDA Commissioner Stephen Hahn and highlighted for him that the speed and accuracy of this test seem so promising," Aderholt explained. "When I mentioned that the notification of the product would be submitted in the coming days, the commissioner agreed to be on the lookout for it."
"It's this type of testing that will allow us to reopen our economy in a safe manner and put an end to this pandemic," Aderholt concluded.
The test will be manufactured in the United States.
The test can be easily and inexpensively mass produced to meet the country's urgent demand for a reliable antibody test that can be used in a variety of settings – both in and outside a traditional lab.
Webb Diagnostic Technologies is based in Nashville, Tennessee. According to their mission statement, Webb DX is dedicated to creating innovative diagnostic solutions that fill emerging needs. Leveraging the application of technologies from the fields of biotechnology, immunochemistry, biomedical engineering and clinical science with strategic partnerships with hospitals, universities and national laboratories, WebbDX develops and brings to market diagnostic solutions for emerging and hard-to-diagnose diseases and conditions.
As of press time 987,322 Americans have been diagnosed with COVID-19. 55,415 have already died in the global pandemic; while 118,781 have recovered.
Congressman Robert B. Aderholt represents Alabama's Fourth Congressional District. He is serving in his twelfth term in the U.S. House of Representatives.
Coronavirus task force's Dr. Deborah Birx says Alabama should extend statewide mask order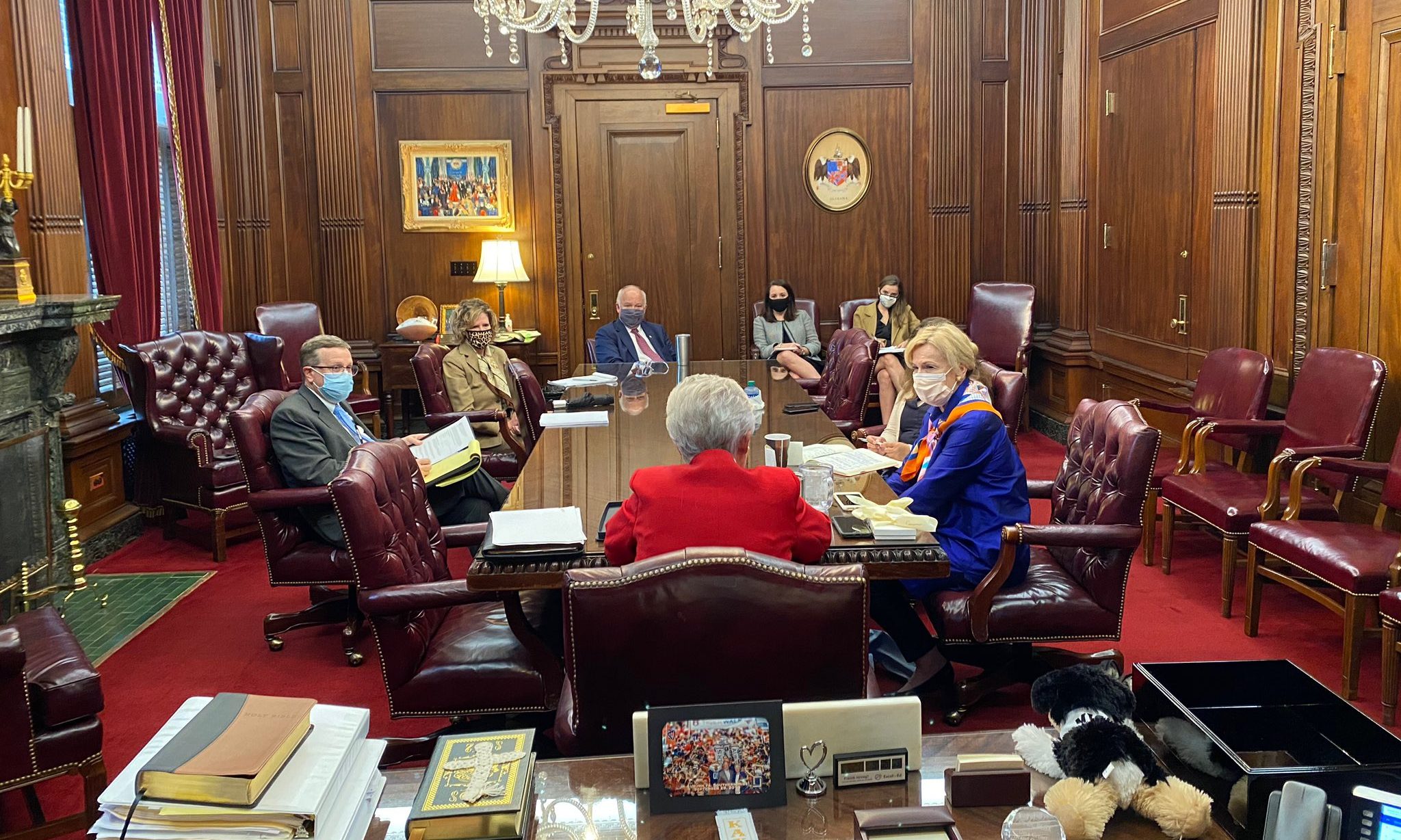 Dr. Deborah Birx, coordinator of the White House's coronavirus task force, said Thursday that Gov. Kay Ivey should extend her statewide mask order, set to expire on Oct. 2. She also responded to a CNN report that cited those close to her as saying she's "distressed" with the direction the White House coronavirus task force is taking and is unhappy with what she sees as her diminished role in the group. 
Birx, speaking at Auburn University, said she met with Ivey and Alabama State Health Officer Dr. Scott Harris earlier in the day to discuss COVID-19 and how the state is responding.

"So we really talked about the importance of continuing mitigation," Birx said of her talk with Ivey and state officials earlier on Thursday, adding that Ivey was one of the first governors in the South to enact a statewide mask mandate, which she said clearly decreased the spread of the disease.
Birx pointed to numbers, such as the test positivity rate, that have improved since July, but said "we've got to do even more." Asked if the statewide mask mandate was one of the mitigation efforts she suggests continuing into the fall, Birx said she does. "Because if you look at what happened within two weeks of the mask mandate you can see the dramatic decline in cases here in Alabama," Birx said. 
Birx said that when she last visited Alabama in July, the state was suffering from too many new cases of COVID-19. 
"I think when I was last here at the beginning of July, it was a very difficult time in general for Alabama. We saw nearly 95 to 100 percent of every county in Alabama, rural or urban, that had more than 10 percent test positivity to COVID-19," Birx said, adding that today, around 20 percent of the state's counties have positivity rates above 10 percent. 
Public health experts believe positivity rates above 5 percent mean that there isn't enough COVID-19 testing being done and cases are likely going undetected. 
In a statement to APR on Thursday, a spokeswoman for Ivey said Ivey and Dr. Scott Harris would provide an update on the statewide mask order ahead of its Oct. 2 expiration date. 
"It is evident that Alabamians are doing considerably well in modifying their behaviors to take the COVID-19 pandemic seriously, and we all remain optimistic that a successful vaccine will be coming soon," said Gina Maiola, Ivey's press secretary, in a statement to APR on Thursday. "Our state's success is largely in part to Alabamians stepping up to the plate when it comes to cooperating with the mask ordinance." 
Maiola said Ivey is leading the way on several fronts "including getting students and teachers back in the classroom, college students returning to campus and businesses remaining open — in fact, Alabama has one of the country's lowest unemployment rates." 
"This success is a reality because Alabamians are wearing their masks and maintaining social distancing precautions. Governor Ivey and Dr. Scott Harris will continue closely monitoring our progress and provide an update ahead of the October 2nd expiration," Maiola continued. 
Speaking to reporters at Auburn, Birx was also asked about a CNN report on Wednesday that cited sources close to Birx as saying she is unhappy with what she sees as her diminished role on the White House coronavirus task force, that she's not certain how long she can serve in her position and that she is "distressed" with the direction the task force is taking. 
CNN also reported that Birx, who is no longer a fixture at White House coronavirus briefings, views Dr. Scott Atlas, a recent addition to the task force, as an unhealthy influence on President Donald Trump.
Atlas, a neuroradiologist with little experience in public health or epidemiology, has expressed support for the so-called herd immunity "strategy," which infectious disease expert roundly dismiss as unattainable and a move that would cost millions more lives.  
Instead of being a regular presence at White House coronavirus briefings, Birx has spent recent months traveling the country and speaking with governors and university administrators about coronavirus. 
Asked Thursday about CNN's reporting, Birx pushed back. 
"Because they wrote that without even speaking to me," Birx said. "Do I look like a person that's diminished?" 
CNN reported Wednesday that Birx had not responded to requests for comment on the story. 
"Yes, I have been on the road. I've been on the road not as a spokesperson, but on the road to really understand what's happening across the country, to be in deep dialogue with mayors, with communities, with governors, with administration school and faculty," Birx said. 
"I'm asked here because I am supposed to be here," Birx said. "I haven't been in Washington, and nor was I asked about that, but I've actually never been called diminished." 
Asked if she was planning to leave the task force, Birx said, "I have strong tenacity, and I'm very resilient, and we're in the middle of a pandemic that's affecting Americans, and as an American, I think I can do the best service to my country right now by serving in this role, working across the agencies, because that's the experience that I have." 
Asked to clarify whether she planned to step down from the task force, Birx said "no." 
Asked if she was distressed about the direction the task force is taking, Birx said, "well that would be on me, if I was distressed, right, because I'm supposed to be coordinating the groups." 
"So that would be an indication that I'm not doing my job, and I believe that I do my job pretty well every day. I can always learn to do better," Birx said.