Governor: Alabama will lift parts of "stay-at-home" order Thursday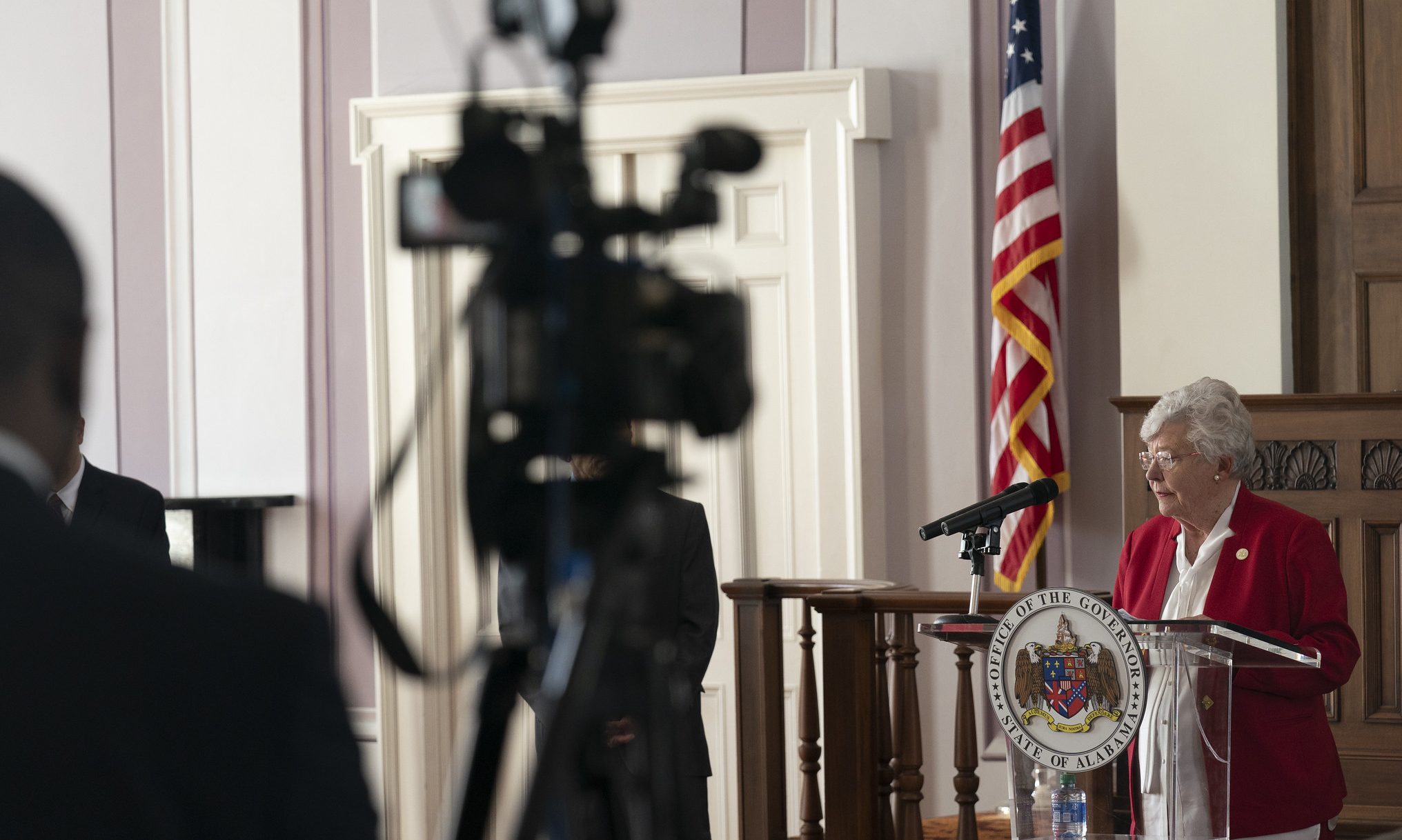 Gov. Kay Ivey on Tuesday announced all retail businesses can reopen at 50 percent capacity at 5 p.m. on Thursday, but close-contact businesses will remain closed for now as the state continues to work to keep Alabamians safe from COVID-19.
In addition to easing restrictions on retail businesses, Ivey said during a press conference Tuesday that beginning Thursday at 5 p.m. state beaches will reopen but gatherings are limited to 10 people or less and people must maintain a distance of 6 feet from one another. 
Restaurants, bars and breweries will remain closed to dine-in service. Only take-out and delivery will be permitted. Other closures — including barbershops, entertainment venues, athletic facilities, senior citizen centers, child care facilities and in-person instruction at schools — will remain in place under the new "safer-at-home" order.
The new "safer-at-home" order will remain in place until at least May 15, when the situation may be re-evaluated. State Health Officer Scott Harris told APR Monday that if the situation worsens, the state may "dial back" easing of restrictions. If the situation continues to improve, Alabama will continue to ease restrictions.
Medical procedures will be allowed "unless prohibited in the future by the State Health Officer to preserve resources necessary to diagnose and treat COVID-19," according to a release by Ivey's office Tuesday.  Providers must follow COVID-19-related rules and guidance from state regulatory boards or public health authorities, the release states.  
"Let me be abundantly clear," Ivey said Tuesday. "The threat of COVID-19 is not over. We're still seeing the virus spread and all our people are susceptible to the infection." 
Ivey said the greatest disservice for the people who might be watching her speak "is to think that by lifting the comprehensive health restrictions this must be a sign that there's no longer a threat of COVID-19." 
 "Folks. We must continue to be vigilant in our social distancing, both today and for the foreseeable future," she said. 
Ivey issued her stay-at-home order on April 3, and it was to expire on April 30. As of Tuesday morning, there were 6,580 confirmed COVID-19 cases in Alabama, 241 deaths and a total of 900 hospitalizations caused by the virus, according to the Alabama Department of Public Health. 
"As of this week we no longer believe our hospitals will see an overwhelming amount of ICU patients who need ventilators as we once believed, and that is sure good news, for sure," Ivey said Tuesday. "But we have not seen a decrease in the amount of newly diagnosed COVID-19 patients. We have seen stabilization. A leveling off, if you will, in the amount of cases." 
In-person church services of 10 or more people will continue to be prohibited under her new order. 
"Faith is clearly a part of the people of Alabama and getting back the worship services is essential," Ivey said. 
Ivey said getting back to allowing church services must be done with "very much concern" and said she reached out to her friend and pastor Jay Wolf at the First Baptist in Montgomery for guidance, who contacted other faith leaders throughout the state. 
Wolf said during the press conference that services must reopen in a way that won't spread the virus among church congregations and communities, and said Alabama should follow the Centers for Disease Control and Prevention's guidelines for reopening church services. 
Wolf said that at this time Alabama "does not meet the criteria proposed" for reopening churches, but that churches are encouraged to continue using online tools to hold services or hold drive-in services. 
"It is not yet safe and wise to gather in person," Wolf said.
Asked by a reporter about testing, especially in the Black Belt and Wiregrass areas, Harris said the department continues work to increase testing in those areas, and that the problem is "an uneven distribution of tests." 
Harris told APR Monday that he hopes the state can get to 50,000 tests per week in the near future, but supply shortages, staffing problems and geographical disparities have limited the rollout. Currently, Alabama is testing about 1,000 people a day, he told APR Monday.
"We continue to have some supply chain issues," Harris said at the press conference Tuesday of testing material shortages. "It's still a bit of an issue every single day to make sure we have what we need." 
Speaking of contact tracing, in which state health workers contact those who've come into contact with a COVID-19 infected person, Harris said there are between 50 and 60 workers doing that work in Alabama. He noted that Massachusetts recently hired 1,000 workers to conduct contact tracing in that state. 
"We clearly will need to find some additional resources," Harris said. "Until we have a vaccine or at least an effective treatment, we'll have to scale it up quite a bit for a while." 
Asked how social-distancing will be enforced on beaches, Ivey said local officials in the beach areas "have assured us" that they will enforce the rules. 
Over the weekend, APR surveyed 27 public health and infectious disease experts about the future of Alabama's stay-at-home order. Twenty of the 27 public health and infectious disease experts at UAB, UAB Health, UAH and Auburn who responded to the questionnaire said Alabama needs to keep its stay-at-home order in place until at least May 1, which Ivey has done.
A majority of the experts said the order should stay in some form until at least May 19, and that Alabama has not reached a level of testing or contact-tracing to safely and fully reopen.
As APR reported, it's unclear whether Alabama met the White House's "downward trajectory" criteria of COVID-19 cases over a 14 period before the administration recommends states reopen, because the White House didn't define what "downward trajectory" means. 
"They did not specify that," State Health Officer Scott Harris told APR on Monday. "They left us all to figure that out on our own. You would think that math wouldn't be subject to speculation, guesswork, but you know, it has been because of the language they chose to use."
Public health experts have said there remains a need for more testing and contact tracing in the state before fully reopening the economy. 
Harris told APR Monday that expanding testing would give the capacity to test asymptomatic people in addition to those with symptoms, but currently only about 7,000 a week are being tested, and tests are still prioritized for those with moderate to severe symptoms, those in long-term care facilities and health care workers.
An Alabama Small Business Commission subcommittee on April 17 released a report recommending Ivey immediately open many businesses, and more on May 1, citing record unemployment in the state and businesses and workers struggling to cope during the partial shutdown. 
Republican Lt. Gov. Will Ainsworth, who led that subcommittee, in a statement on Ivey's decision Tuesday thanks her for her decision to begin reopening parts of Alabama's economy. 
"I thank Gov. Kay Ivey for beginning to implement the recommendations of our Small Business Commission and for starting the process to 'Reopen Alabama Responsibly,'" Ainsworth said in the statement. "Thousands of small business owners and employees across the state will feel relief as they open their doors for business once again, but, like all of us, they will need to use strict social distancing guidelines, safety precautions, and simple common sense." 
Senate President Pro Tem Del Marsh, R-Anniston, in a statement applauded Ivey's decision. 
"After consulting with the medical community and business leaders, it appears that we are starting to see a flattening in the curve of COVID-19 cases and that our hospitals will not be overwhelmed by those who contract the disease," Marsh said. "I applaud Governor Ivey for taking the first steps to reopen Alabama for business. It was the right thing to do and I look forward to continuing to monitor the situation as we work to reopen all businesses in Alabama as soon as possible."
Alabama has fourth highest rate of coronavirus cases
Alabama has the fourth-highest per capita rate of COVID-19 cases in the country, trailing only fellow Southern states Louisiana, Florida and Mississippi.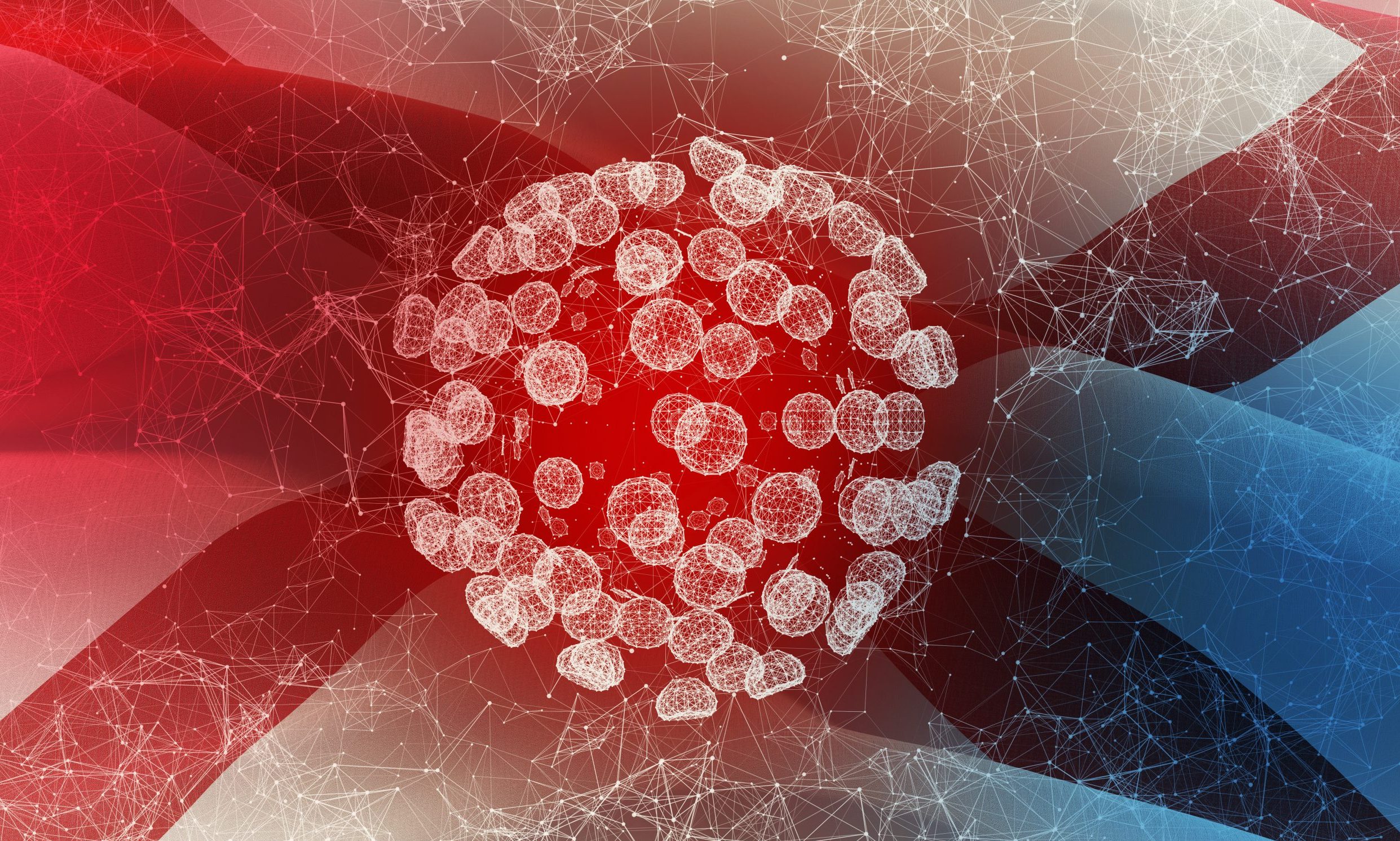 Alabama has the fourth-highest per capita rate of COVID-19 cases in the country, trailing only fellow Southern states Louisiana, Florida and Mississippi.
Alabama has so far recorded at least 29,896 cases per million people, which amounts to 2.9 percent, nearly 3 percent, of the people in Alabama.
The Alabama Department of Public Health on Monday reported that 818 more Alabamians have tested positive for the coronavirus. This takes our state up to 145,780 diagnosed cases. At least 61,232 Alabamians have recovered from the virus.
But 82,109 Alabamians have active coronavirus cases. This is the ninth-highest raw total in the nation, trailing only Florida, California, Georgia, Arizona, Virginia, Maryland, Missouri and Texas — all states with higher populations than Alabama.
Alabama's high rate of infection is not due to the state doing more testing. ADPH announced 5,500 more tests on Monday, taking the state up to 1,059,517 total tests.
Alabama is 40th in the nation in coronavirus testing.
Tests as a percentage of the state's population is just 22.8 percent. Louisiana on the other hand has 47 percent — the fifth highest rate of testing in the nation. Even Mississippi, at 26.4 percent, is testing at a higher rate than Alabama and are 29th in testing. Florida is 37th.
On Monday, ADPH reported two more Alabamians have died from COVID-19, taking the state death toll to 2,439. Alabama is 21st in death rate from COVID-19 at almost .05 percent.
New Jersey has had the highest COVID-19 death rate at .18 percent of the population. At least 257 Alabamians have died in September, though, to this point, September deaths are trailing both August and July deaths. At least 602 Alabamians died from COVID-19 in August.
Hospitalizations from COVID-19 are also down. 780 Alabamians were hospitalized with COVID-19 on Sunday, down to levels not seen since before the July 4 holiday. At least 1,613 Alabamians were in the hospital suffering from COVID-19 on Aug. 6.
Alabama Gov. Kay Ivey's July 15 mask order is being credited with decreasing the number of coronavirus cases in the state, which had soared to a seven-day average of 1,921 cases per day on July 19. The current seven-day average is 780 cases per day but is little changed in the last ten days.
The mask order expires next month, but most observers expect the mask order to be continued into November.
High school football and the Labor Day holiday weekend did not lead to a surge in cases; however, public health authorities remain concerned that colder weather and the return of flu season could lead to another surge in cases.
President Donald Trump has expressed optimism that a coronavirus vaccine could be commercially available this fall. A number of public health officials, including the CDC director, have expressed skepticism of that optimistic appraisal.
At least 969,611 people have died from COVID-19 globally, including 204,506 Americans.