Alabama Gov. Kay Ivey on Tuesday continued her unexpectedly sane response to the coronavirus outbreak. 
Ignoring the braindead and overzealous responses from neighboring governors in the southeast, most of whom issued blanket orders to lift stay-at-home restrictions and reopen all businesses in their states, Ivey again listened to the doctors and medical professionals and implemented a staggered, incremental approach. 
Some businesses will reopen on Thursday at 5 p.m. when Ivey's original stay-at-home order expires. Others will remain closed or partially closed until at least May 15.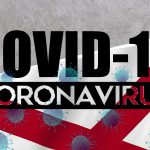 Read Gov. Kay Ivey's safer-at-home order for yourself
We have the full orders posted here and a breakdown of what is changing.
All retail stores can open at 50 percent capacity and Alabama's beaches will reopen. Also, hospitals can start performing elective procedures again, assuming the hospital administration deems them safe. 
But restaurants will have to continue pick-up only service and all hair and nail salons and massage and tattoo parlors will remain closed. 
It is — dare I say — a rational, reasonable recommendation from Alabama's governor. (Which is a sentence rarely typed or spoken.)
Of course, there was an immediate uproar. 
Restaurant and salon owners, and many of their customers, were all over social media proclaiming that Ivey is a tyrant who folded to liberal hysteria and overly cautious doctors. They called her decision unfair, stupid and un-American. They've asked the state Legislature to step in.  
But the simple truth is Ivey listened to people who are actually trained and educated in the subject matter, and who have been dealing with this virus on the frontlines of the crisis. And then Ivey — crazy as it may sound — decided to trust them over the sign-wielding, gun-toting mobs of know-nothing goobers blowing their car horns at empty buildings. 
(By the way, I'm particularly enjoying the off-the-charts hypocrisy of watching large groups of mostly white people violate laws and challenge police after spending the last several years chastising black people for not immediately following every cop's command.)
The fact is this is about as good of a decision from Ivey as anyone could have hoped for. Hell, if anything, she went too far. 
And that's coming from someone who isn't a "lock everything down until it's 100 percent safe" guy. I always thought that closing some retail stores while allowing others to remain open wasn't fair, especially to the smaller, locally-owned shops. 
But at the same time, after we did all of that and apparently experienced a drop in hospitalizations and the projected death rate, maybe keeping the restrictions in place wouldn't be such a bad idea — at least until we see what happens in the states around us. 
Many of those states have fully lifted their restrictions and sent people back into life with a mask and a prayer. If we waited a couple of weeks, we could better judge the consequences of their decisions and better prepare for the hotspots and problems that they experience. 
Because the one thing we can't do is rely on testing. 
Despite pretty much every public official and every public health expert telling us that "testing and tracing" is the only way to safely reopen the country, we still don't have significant testing and tracing capabilities. Actually, correction: we don't even have slightly bad testing and tracing capacity. 
It's terrible. 
And no matter what the goofball in the White House says every day, it has become painfully obvious that we're never going to have that capability. At this point, two months into this crisis, we've tested less than 2 percent in this state.
So, we're flying blind into a reopen, with only hospitalization numbers to lean on. 
For now, our doctors and hospital administrators say the patient numbers are more than manageable, and while there are hotspots, they seem to have weathered the initial storm. 
And at the end of the day, that's probably enough to ease back towards regular life. Because remember: the shutdown wasn't meant to completely stop the spread of the coronavirus and send case numbers down to zero. It was meant to slow the spread and lessen the burden on our healthcare system and workers, so those with the most serious cases could be treated successfully. 
Ivey's reopen plan still provides us with an opportunity to do that, so long as the general public doesn't go crazy and forget the dangers of this virus.