Shelby announces $61 Million in grants for Alabama airports
U.S. Senator Richard Shelby, R-Alabama, today announced that 25 local airports across the state of Alabama will receive a total of $60,999,054 in Federal Aviation Administration (FAA) grants.
The funding, some of which is made available through the Coronavirus Aid Relief, and Economic Security Act (CARES Act) of 2020, was awarded by the U.S. Department of Transportation (DOT) for various airport improvements.
"These FAA grants will support airport infrastructure improvements to 25 Alabama airports and allow operations to continue as they work to minimize the negative effects of COVID-19," Shelby said in a statement. "It is important that we invest in advancing our airports, particularly those in rural areas which have a significant economic impact in local communities.  This $61 million in DOT funding for aviation in Alabama is great news and will contribute to the vitality of our entire state."
The FAA grants are administered through Fiscal Year 2020 Airport Improvement Program (AIP) annual and supplemental awards.  Additionally, funds provided through the CARES Act serve as the local match for the airport improvement projects.
A total of 28 grants were awarded to 25 local airports in Alabama, amounting to $60,999,054 for the following airport projects:
Albertville Regional-Thomas J Brumlik Field, Albertville, Alabama – $380,200 to construct a taxilane
Atmore Municipal Airport, Atmore, Alabama – $333,333 to seal a runway pavement surface and pavement joints
Bay Minette Municipal Airport, Bay Minette, Alabama – $467,054 to construct a taxilane
Bessemer Airport, Bessemer, Alabama – $166,904 to update the airport's master plan or study
Birmingham-Shuttlesworth International Airport, Birmingham, Alabama – $2,803,000 to improve airport drainage and $7,256,000 to rehabilitate a runway and a taxiway
Brewton Municipal Airport, Brewton, Alabama – $150,000 to improve airport drainage and erosion control
Camden Municipal Airport, Camden, Alabama – $326,404 to rehabilitate an access road and an apron
Chilton County Airport, Clanton, Alabama –$555,556 to extend a runway
Pryor Field Regional Airport, Decatur, Alabama – $585,000 to seal a taxilane pavement surface and pavement joints
Dothan Regional Airport, Dothan, Alabama – $1,415,000 to acquire or rehabilitate an emergency generator; improve, modify, and rehabilitate a terminal building; and reconstruct an apron
H. L. (Sonny) Callahan Airport, Fairhope, Alabama – $491,111 to expand an access road and rehabilitate an apron and $120,000 to update the airport's master plan or study
Florala Municipal Airport, Florala, Alabama – $425,000 to construct an access road and an apron
Foley Municipal Airport, Foley, Alabama – $361,111 to rehabilitate an apron
Isbell Field Airport, Fort Payne, Alabama – $75,000 to rehabilitate an apron
Northeast Alabama Regional Airport, Gadsden, Alabama – $166,667 to install a runway vertical and visual guidance system and rehabilitate airport beacons
Guntersville Municipal-Joe Starnes Field, Guntersville, Alabama – $166,667 to construct a runway and a taxiway
Hartselle-Morgan County Regional Airport, Hartselle, Alabama – $459,667 to install miscellaneous navigational aids and reconstruct runway and taxiway lighting
Huntsville International Airport, Huntsville, Alabama – $1,525,000 to acquire an aircraft rescue and fire fighting vehicle and install security cameras and $23,374,511 to reconstruct runway lighting and rehabilitate a runway
Mobile Downtown Airport, Mobile, Alabama – $8,886,910 to rehabilitate a runway
North Pickens Airport,Reform, Alabama – $160,276 to install taxiway lighting
Roanoke Municipal Airport, Roanoke, Alabama – $123,689 to rehabilitate an apron, a runway, and a taxiway
Scottsboro Municipal-Word Field, Scottsboro, Alabama – $309,434 to improve airport drainage and rehabilitate a runway
Sylacauga Municipal Airport, Sylacauga, Alabama – $100,000 to reconstruct an airport beacon
Tuscaloosa National Airport, Tuscaloosa, Alabama – $9,444,444 to reconstruct a runway
Franklin Field Airport, Union Springs, Alabama – $371,116 to acquire land for development and install perimeter fencing
Secretaries of State share joint statement on importance of USMCA launch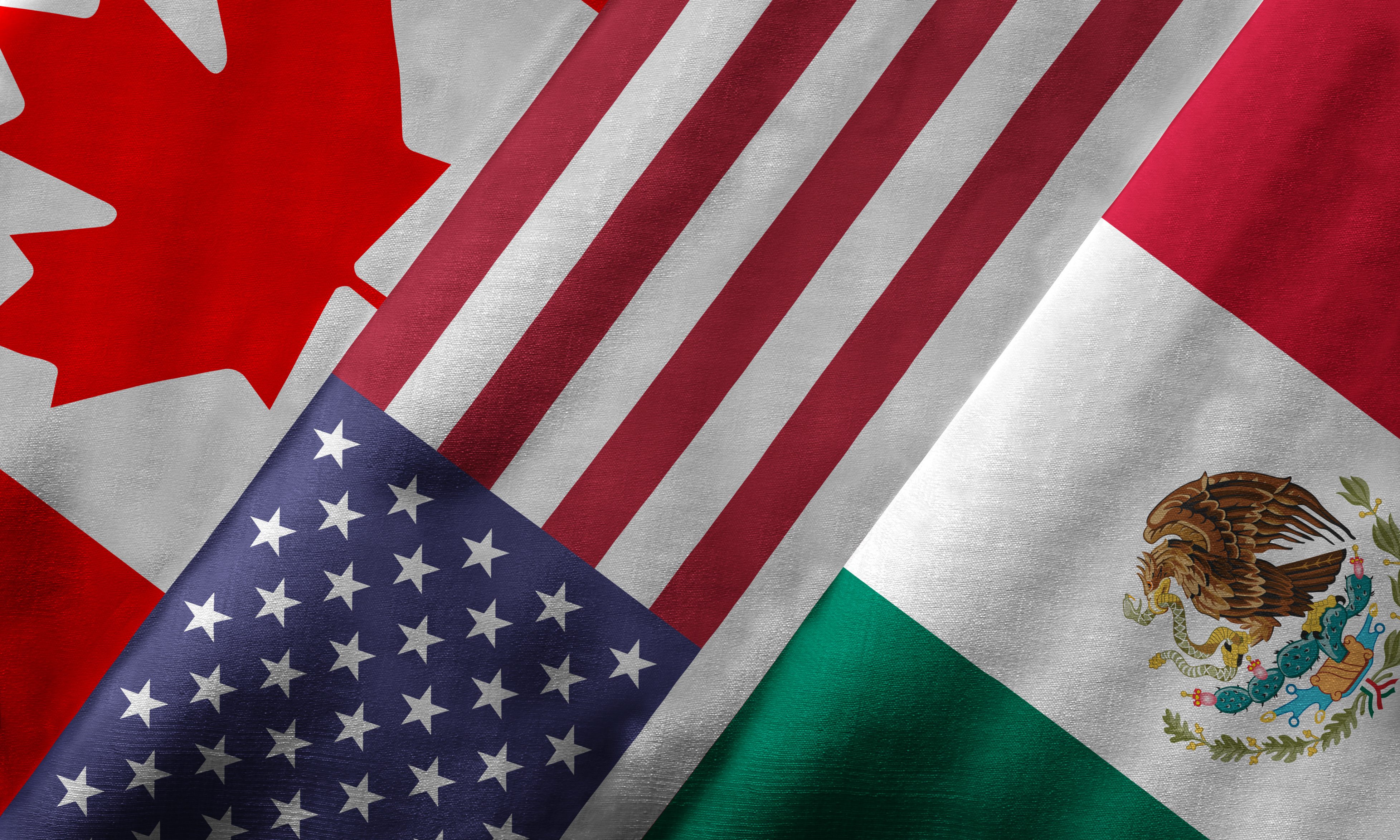 Following the completion of the necessary measures to comply with commitments under the United States-Mexico-Canada Agreement (USMCA), the Agreement officially enters into force today, July 1, 2020.
As Secretaries of State who oversee the business filings process in the respective states of Alabama, Iowa, Kentucky, Louisiana, Mississippi, Missouri, Nebraska, Ohio, Texas, and Wyoming, Secretaries John H. Merrill (Alabama), Paul D. Pate (Iowa), Michael G. Adams (Kentucky), Kyle Ardoin (Louisiana), Michael Watson (Mississippi), John R. Ashcroft (Missouri), Bob Evnen (Nebraska), Frank LaRose (Ohio), Ruth Hughs (Texas), and Edward A. Buchanan (Wyoming) recognize and appreciate firsthand the positive impact the USMCA will have on entrepreneurs across the country.
"Alabama's international engagement fuels job growth and increases exports. The success of Alabama businesses depends on the participation and competitiveness of our global counterparts. Alabama totaled $6.6 billion in exports to Canada and Mexico in 2018, supporting families and businesses across the state" noted Alabama Secretary of State John H. Merrill. "I was delighted to join President Donald J. Trump in January of this year as he signed this mutually beneficial agreement, and I look forward to its future success."
"The USMCA is a great opportunity for Iowa's farmers, businesses and families. The launch of this agreement comes at a vital time for our country and will provide a much needed boost to our economy. Canada and Mexico bought $6.5 billion worth of goods from Iowa in 2018 and this deal ensures our partnerships with these neighbors will continue," stated Iowa Secretary of State Paul Pate.
"The USMCA entering into force is a great deal and a win for American and Louisiana workers. The USMCA will help support and grow our economy, boost small businesses, help our farmers, manufacturers, and workers, and ensure more Louisiana-made products can be sent internationally. Trade is important to Louisiana's economy and this deal will help boost both," stated Louisiana Secretary of State Kyle Ardoin.
"During a time when the future of our economy seems nebulous, the USCMA creates a portal for modern opportunities and prosperous partnerships," said Mississippi Secretary of State Michael Watson. "The enhanced agreement will undoubtedly revive businesses and help boost innovation in our state. I applaud President Trump's leadership and dedication to ensuring a fair playing field for Mississippi farmers, ranchers, and entrepreneurs."
"Missouri is grateful for this historic agreement, which will help Missouri agriculture and businesses grow with more jobs and increasing exports.  As our economy recovers, getting businesses and people back to work, this will help ensure success for large and small businesses who compete and form partnerships with our neighbors.  We stand ready to assist our entrepreneurs and businesses," replied Missouri Secretary of State John R. Ashcroft.
Nebraska Secretary of State Bob Evnen noted, "The USMCA provides expanded opportunities for Nebraska's livestock industry, and our ag commodity and specialty crop producers. The USMCA builds on the successes and corrects the problems of NAFTA, and gives us expanded opportunities for Nebraska's ag trade with our friends in Mexico and Canada. This excellent agreement now serves as a template for other international free trade agreements, so we have cause for optimism on many fronts."
"Today is a day Ohio's farmers and entrepreneurs have been waiting for," said Ohio Secretary of State Frank LaRose. "As our nation's economy continues to recover, the USMCA is a much needed boost as they compete on the global stage. Thanks to the leadership of President Trump, Senator Portman and bipartisan leaders from across our nation, Ohio is poised for our next giant leap, and my office looks forward to helping make it happen."
"Last year alone, trade between Texas and its two largest trade partners—Mexico and Canada—totaled more than $200 billion. This exchange supports the more than 950,000 Texas jobs that are tied directly to trade with Mexico and Canada," said Texas Secretary of State Ruth Hughs. "The implementation of the USMCA provides tremendous benefit to all parties involved in the trade deal and will help to ensure years of mutual economic benefit and prosperity for all. We look forward to further strengthening our relationship with our trade partners as we enter a new era of innovation and success."
"The USMCA trade deal has high standards and rebalances North American trade to provide a stronger market for Wyoming's and our Nation's goods. This is a great day for our country, as businesses will better be able to participate in cross-border trade. USMCA ensures fair business practices by our neighbors and now the advantage will be back in the hands of the American worker," stated Wyoming Secretary of State Edward Buchanan.
This historic trade agreement will result in freer markets, fairer trade, and strong economic growth across North America, creating new opportunities for American workers, farmers, ranchers, and business owners.