Opinion | Conversations with my brain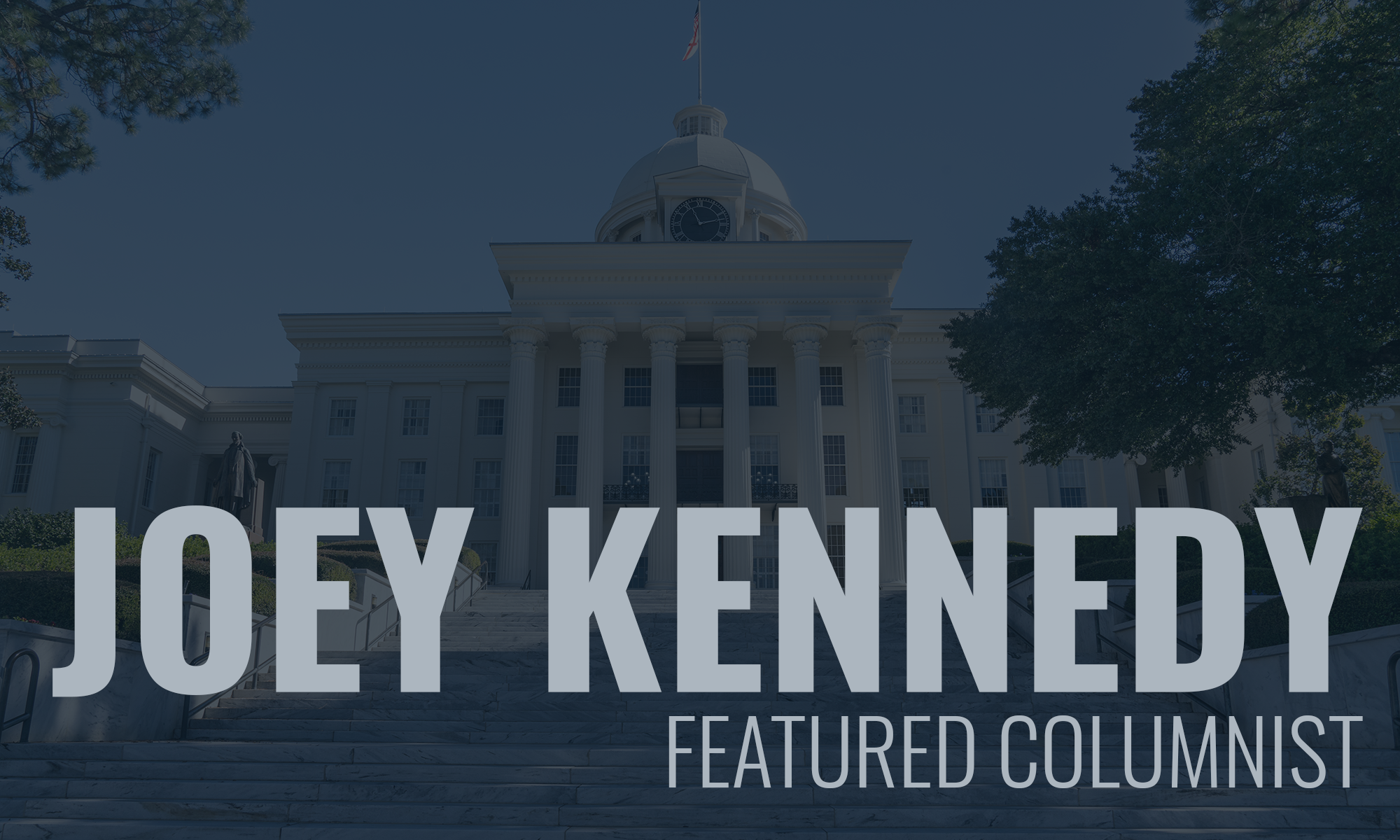 I've been spending many hours a day grading college papers. Final grades are due Monday, and I've still got a pile to plow through.
All of my "tests" are essays. So I've got to read them closely. It can take 15 minutes to a half-hour on one paper. The manual labor of teaching. If I don't take a break every five papers or so, my brain turns into mush. I'll be three-quarters of the way through a paper, and not remember what I've read. Or maybe it's just a bad paper.
When I take a break, though, my brain says thanks, and then talks to me. Grading is a lonely endeavor, and I'm grading at an undisclosed location on the UAB campus that's practically abandoned. I've been listening to my brain, though, and it's coming up with some compelling stuff.
My brain told me that Alabama Gov. Kay Ivey was taking it slow reopening Alabama's economy. She's doing it through a reasoned, step-by-step plan. Not like Florida or Georgia or Tennessee or Mississippi, which have basically thrown the doors open. My brain whispers: People will die, and more than should have to. In Alabama, even as the governor takes measured steps, people will die, too, and more than should have to. But Ivey wants to watch what happens up there and over there and back there before going forward. She is listening to the experts — still. And to my brain, it feels right, if completely unexpected. Go, Guv!
My brain thought it heard that Vice President Mike Pence visited Minnesota's Mayo Clinic, but he didn't wear a face mask. Everybody else in the room was wearing a mask, and visitors, patients, doctors, nurses, support staff – everybody who entersthe Mayo Clinic – are required to wear face masks. Not Pence, in a show of such arrogance that underscores his role as Donald Trump's second. Trump doesn't wear a mask, either. My brain signaled that Pence is an idiot, because Pence said he wasn't wearing a mask because he liked to look people in the eyes when he spoke to them. My brain told me that if Pence is covering his eyes with a mask, he's wearing it wrong. The nose and mouth should be covered, and to my brain's best ability, there are no eyes in there.
My brain said it learned that Donald Trump suggested maybe household cleaners – Lysol, Clorox, Mr. Clean – could be injected in COVID-19 patients because bleaches and cleaners kill the virus in less than a minute. But there's a bad side effect: It can kill the patient, too. At least the person won't die from the coronavirus. Death will be by bleach poisoning. My brain thinks something is wrong with Trump's brain and insists on social distancing, even when Trump is on TV.
During a break on Wednesday, my brain wanted to know why my wife got her $1,200 stimulus deposit, but I didn't get mine? We file joint tax returns. Our taxes get there at the same time. I had to convince my brain that my wife and I did not get a divorce, but I'm checking the paperwork when I get home just the same.
It's only April 30, 2020, and my brain is kind of scrambled. Already Trump has been "cleared" in an impeachment "trial" in the U.S. "Senate"; Kobe Bryant, his daughter and others died in a helicopter crash in California; the novel coronavirus spread across the world; that same virus in three months killed more Americans than were killed in nearly two decades of the Vietnam War; the United States has fully one-third of the world's reported COVID-19 cases; basketball, baseball, hockey, golf, horse racing, soccer, and the Summer Olympics – all sports– are gone; and we may not have a college football season in the fall.
My brain tells me it might explode.

Joey Kennedy, a Pulitzer Prize winner, writes a column each week for Alabama Political Reporter. Email: [email protected]
Opinion | For Coach Tub, no thinking required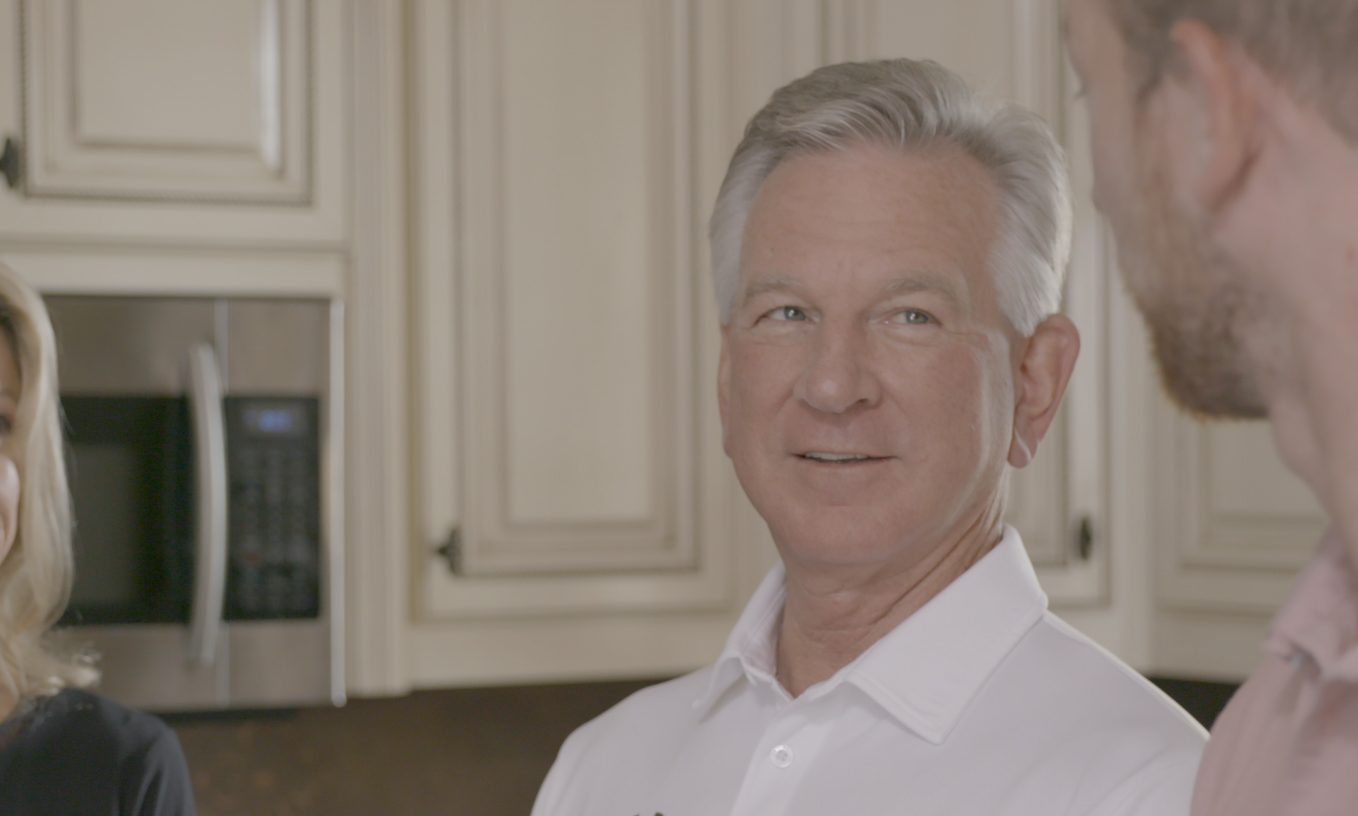 Has Tommy Tuberville ever had an original thought? It doesn't sound like it. Coach Tub basically spews Republican talking points and keeps his mouth firmly locked onto Donald Trump. He disrespects Alabama voters so much that he thinks that's all he needs to do to win a place in the U.S. Senate.
Tuberville recently addressed the St. Clair County Republican Party at its September meeting. As reported by APR, Tuberville is quoted as saying the following, and I'll offer a short rebuttal. I'm doing this because Tuberville is clearly afraid to death to debate his opponent, U.S. Sen. Doug Jones.
So here goes:
Tuberville: "America is about capitalism, not socialism. I think we are going to decide which direction we are going to go in the next few years."
Me: We decided which way we were going to go years ago, when the federal government started subsidies for oil and gas companies, farmers and other big industry and business. That, coach, is your so-called "socialism."
I'm not necessarily opposed to subsidies to boost business, depending on the cause, but I'm not going to let a dimwitted, know-nothing, mediocre, former football coach pretend we don't already have "socialism" in this country.  
What Tuberville really means is that he's against "socialism" like Medicare or Medicaid or Social Security or food assistance or health insurance. He's a millionaire already, so there's no need for him have empathy for or support a safety net for people who are less fortunate socially and economically. That's Tuberville's "socialism," and the Republican Party's "socialism," and Trump's "socialism."
That's a cruel, mean perspective that would cast aside the great majority of Americans for the rich (Tuberville, Trump) and connected and, where Trump is concerned, the fawning.
Tuberville: "I am not a Common Core guy. I believe in regular math. We need to get back to teaching history."
Me: I would love to ask Coach Tubby, one-on-one, exactly what he thinks "Common Core" is. I'll guarantee you he can't explain more than he already has. "I believe in regular math?" There is no other math. It's math. Does he think there's a math where 1+1=3? There isn't one. There are a variety of ways to teach math, but there's only math, not a "fake" math or a "Republican" math or a "Democratic" math or, God forbid, a "Socialist" math.
And when Coach Tommy said, "We need to get back to teaching history," one wonders if he's ever been into a classroom. We know more than a few of his former players weren't in many classrooms, if reports are correct. But they always played the game under his uninspired coaching.
Of course schools teach history.
The history Coach T. is talking about is Donald Trump's "white" history, the one we've been teaching in our schools forever. Not real history; you know, the one where the United States was founded as a slave-holding nation, where Native Americans were massacred and starved by the hundreds of thousands, where white supremacy was codified within our laws, where any color but white was subjugated. That history. The history that is finally fading away, so we can really see where we've been as a nation—so we know where, as a nation, we need to go.
Tuberville: Tuberville said he supports following the Constitution and appointing a replacement for Associate Justice Ruth Bader Ginsburg, who died Friday.
Me: Well, of course he does. Tuberville doesn't have an independent thought in his body, and Donnie told him this is what he's supposed to think. The big question: How much will a Senator Tuberville be able to function as a member of a minority party in the Senate — with no Papa Trump in the White House to tell him what to do?
Both scenarios are real possibilities, if not likelihoods.
There is no question that Doug Jones is far more qualified than Tuberville. Jones can work across the aisle, which will be vitally important if Democrats take control of the Senate. Jones has his own thoughts, which sometimes go against the Democratic Party's wishes. Jones is independent, smart and represents Alabama well.
Tuberville is a failed football coach who lives in Florida. That's about it.