Ranchers group supports president's order to keep meatpackers operating
Thursday, rancher group R-CALF-USA announced that they were in support of President Donald J. Trump's (R) executive order invoking the Defense Production Act to declare meatpacking operations critical infrastructure that must remain open.
R-CALF USA said in a statement that, "Trump's action was necessary to prevent further collapse of the United States' meat supply chain."
A number of meat processing plants have suffered from outbreaks of COVID-19. Most notably the Chinese owned Smithfield pork processing plant in South Dakota where 700 workers have become infected with COVID-19. Almost 900 workers at a Tyson Foods plant in Logansport Indiana have tested positive for the coronavirus, according to a report on Wednesday. 890 of the plant's 2,200 employees tested positive in just under a week. This is just the latest of several Tyson plants that have closed due to problems with the coronavirus among the workers. A Wayne Farms chicken processing plant in Albertville in Marshall County is also an epicenter for an outbreak of the virus here in Alabama with 75 workers testing positive.
As some plants have closed temporarily to slow the spread of the virus, the animals they were supposed to process are left in feedlots, hog finishing floors, and in poultry houses. This is a major problem for farmers; because in meat animal raising when one group of animals reaches the desired slaughter weight there is another younger group of animals waiting to enter their feedlot, finishing house, or chicken house. If the processing plant is down and those process ready animals are still sitting there eating feed and getting excessively fat; then the younger animals can't leave the stocker pasture (in the case of beef cattle), the nursery houses (in the case of pigs), or the hatchery (in the case of poultry). Animal production is not like manufacturing where if the assembly plant stops assembling the plants that make the parts also can shutter. There are new calves, pigs, chickens, turkeys, ducklings that are being born or hatched on the farms regardless of what is happening at the processing plants. The process ready animals who are waiting for the plant to come back on line are also eating feed resources, feed resources the farmer had intended for his younger animals on the farm.
Similarly, there are over 330 million Americans who need to eat every day.
The problems with the processing plants have resulted in the prices farmers receive for their finished meat animals plummeting, if they can find buyers at all. American consumers meanwhile have come to grocery stores and too often found meat cases empty and what meat that is available at artificially high prices.
Tyson Foods Chairman John Tyson said in a New York Times editorial on Sunday, "Millions of animals – chickens, pigs and cattle – will be depopulated because of the closure of our processing facilities. The food supply chain is breaking."
The danger with the big processing plants is that meat plants are heavy on manual labor, and most of the work is done in cold, wet environments. The workers are often literally shoulder to shoulder, making it a uniquely difficult industry for the potential for the spread of the coronavirus.
The President's executive order means that the plants will stay open
In a letter to Trump and congressional leaders yesterday, R-CALF USA stated that the current meat supply chain lacks resiliency and redundancy and threatens the food security interests of the United States. The letter stated this interest was "arguably the most vital of interests to all of America.
R-CALF USA said that the long term answer is for regulatory reforms of the nation's beef supply chain. R-CALF said that the big problem is that the industry underwent a period of "merger mania" from 1980 through 2010, resulting in just four major beef packers controlling 85 percent of all cattle raised specifically for beef production. R-CALF USA argued then that this level of concentration was the highest level of concentration of any industry in the United States. Pork and poultry similarly have seen larger and larger conglomerates owning more and more of the industry, meanwhile they have closed local slaughter houses and concentrated processing in fewer and bigger processing plants meaning that each individual plant as an oversized importance in the industry as a whole.
R-CALF USA specifically urges the development of a strategic, national food production, processing and distribution policy that can meet America's food security interests.
"Until this current crisis is over, and the President and Congress can conduct such a review and develop such a strategic plan, our nation must administer triage to ensure that our highly centralized and concentrated beef processing system keeps providing our citizens with nutritious food. We simply must keep the current system running through this crisis," said R-CALF USA CEO Bill Bullard. "And that is precisely what the President did and we support it."
The National Cattlemen's Beef Association (NCBA) represents both ranchers and meatpackers so is in disagreement with R-CALF USA on a whole host of the long-term issues, but the NCBA also supports Pres. Trump's executive order.
"While there are currently no widespread shortages of beef, we are seeing supply chain disruptions because of plant closures and reductions in the processing speed at many, if not most, beef processing plants in the United States. We thank President Trump for his recognition of the problem and the action he has taken today to begin correcting it," said NCBA CEO Colin Woodall. "American consumers rely on a safe, steady supply of food, and President Trump understands the importance of keeping cattle and beef moving to ensure agriculture continues to operate at a time when the nation needs it most."
Advocates for the processing plant workers disagreed with the President's executive action.
Stuart Appelbaum is the President of the Retail, Wholesale and Department Store Union (RWDSU).
"We only wish that this administration cared as much about the lives of working people as it does about meat, pork and poultry products," said Pres. Appelbaum. "When poultry plants shut down, it's for deep cleaning and to save workers' lives. If the administration had developed meaningful safety requirements early on as they should have and still must do, this would not even have become an issue. Employers and government must do better. If they want to keep the meat and poultry supply chain healthy, they need to make sure that workers are safe and healthy."
(Original reporting by Forbes Magazine contributed to this report.)
Governor announces auto supplier IAC plans Alabama expansion
IAC is committing $34.3 million in new capital investment to expand its new manufacturing facility located in Tuscaloosa County.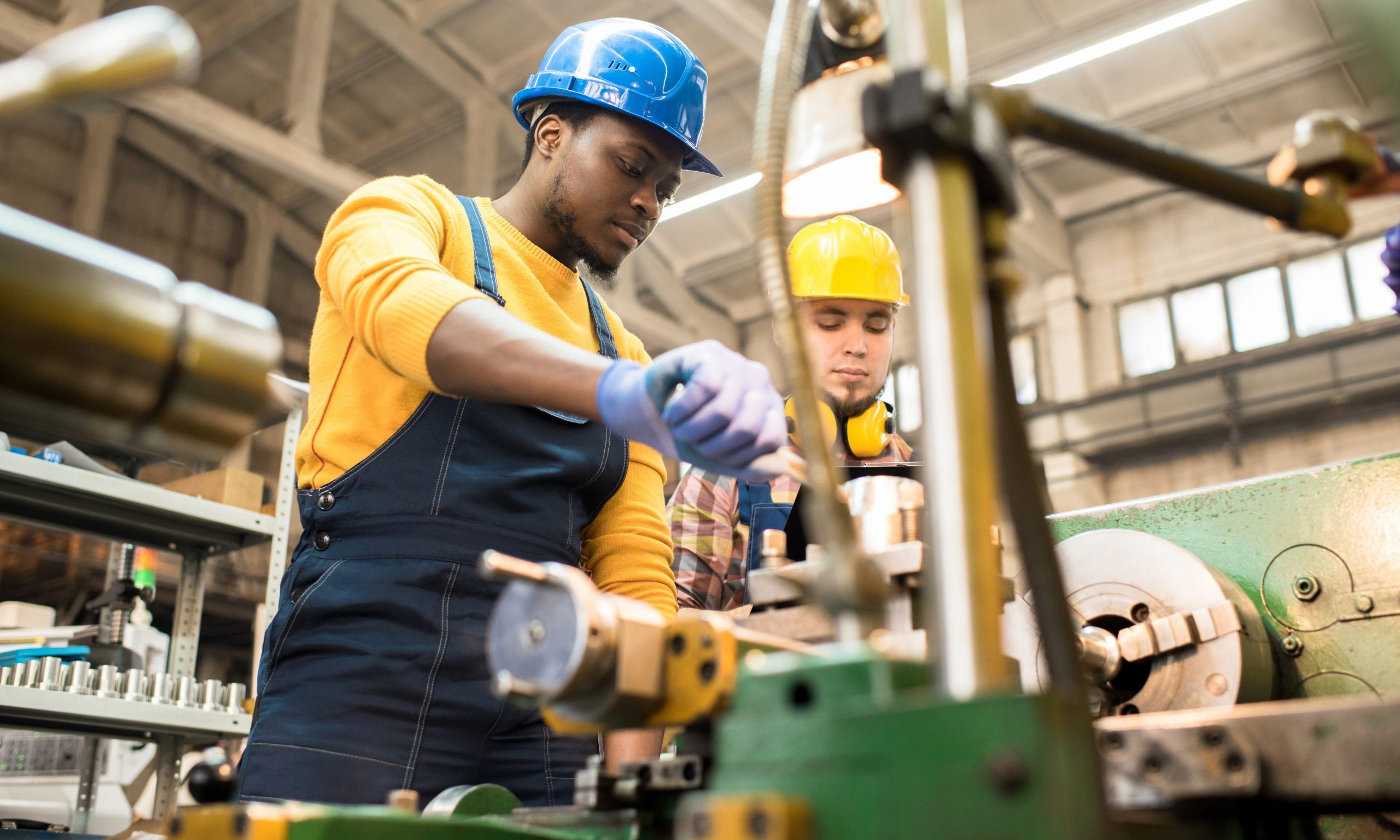 Gov. Kay Ivey announced Monday that International Automotive Components Group North America Inc. plans to invest over $55.9 million in expansion projects that will create 182 jobs at two Alabama facilities.
"International Automotive Components is a leading global auto supplier, and I am pleased that this world-class company is growing significantly in Alabama and creating good jobs in Cottondale and Anniston," Ivey said. "IAC's growth plans show that Alabama's dynamic auto industry continues to expand despite today's challenging environment."
Nick Skwiat is the executive vice president and president of IAC North America.
"Alabama was the logical choice due to its skilled workforce and proximity to the customer," Skwiat said. "We are excited to see the continued growth of the automotive industry in Alabama and we plan to grow right along with it. We thank the Governor and Secretary Canfield for their leadership in this sector."
IAC is committing $34.3 million in new capital investment to expand its new manufacturing facility located in Tuscaloosa County. This facility will produce door panels and overhead systems for original equipment manufacturers. That project will create 119 jobs at the production site in Cottondale.
IAC also plans to invest $21.6 million at its manufacturing facility located in the former Fort McClellan in Anniston. That East Alabama project will create another 63 jobs.
This project builds on a milestone 2014 expansion that doubled the size of the Calhoun County facility. There IAC manufactures automotive interior components and systems. Key components produced at the Anniston plant include door panels, trim systems and instrument panels for original equipment manufacturers.
IAC Group is a leading global supplier of innovative and sustainable instrument panels, consoles, door panels, overhead systems, bumper fascias and exterior ornamentation for original equipment manufacturers.
IAC is headquartered in Luxembourg and has more than 18,000 employees at 67 locations in 17 countries. The company operates manufacturing facilities in eight U.S. states.
"With operations around the globe, IAC is the kind of high-performance company that we want in Alabama's auto supply chain to help fuel sustainable growth," said Alabama Commerce Secretary Greg Canfield. "We look forward to working with IAC and facilitating its future growth in this strategic industrial sector."
Danielle Winningham is the executive director of the Tuscaloosa County Industrial Development Authority.
"International Automotive Components is a valued part of Tuscaloosa County's automotive sector," Winningham said. "We are grateful for IAC's investment in our community and the career opportunities available to our area workforce as a result of their investment."
"The City of Anniston is excited that IAC has made the decision to expand here. I have enjoyed working with the leadership at IAC, the Calhoun County EDC, and the state of Alabama to get this project finalized," said Anniston Mayor Jack Draper. "This is even further evidence that Anniston is indeed open for business."
Only Michigan has more automobile manufacturing jobs than the state of Alabama. Honda, Mercedes, Hyundai, Polaris, Toyota and soon Mazda all have major automobile assembly plants in the state of Alabama.