Jerry Carl calls on Alabama attorney general to sue China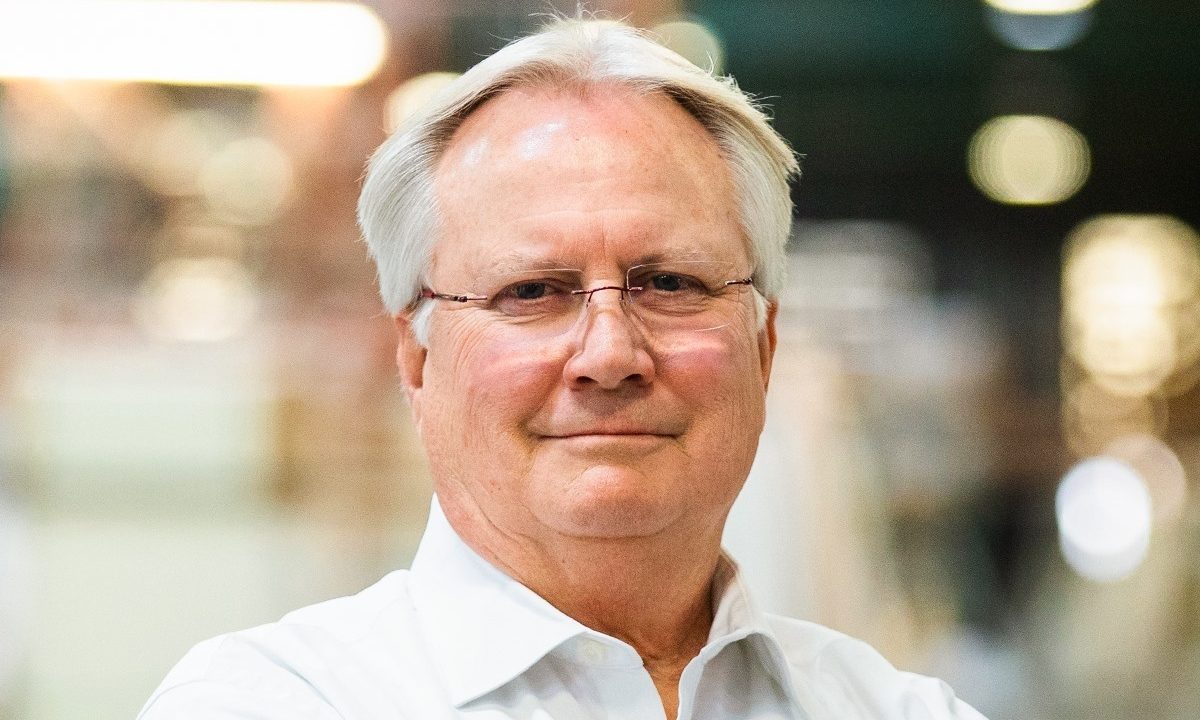 Monday, April 27 Republican congressional candidate Mobile County Commissioner Jerry Carl called on Alabama Attorney General Steve Marshall to sue China for their mishandling of the coronavirus pandemic. Two other states, Missouri and Mississippi, have filed civil lawsuits against China, seeking reparations for loss of life, human suffering and economic turmoil.
"The Chinese government and its top institutions need to be held accountable for the nefarious role they have played in the spread of the coronavirus," Carl said. "China has not only lied about the origination and spread of the virus, but they have also resorted to silencing whistleblowers and hoarding PPE. I am urging Alabama Attorney General Steve Marshall to file a lawsuit against China to hold them accountable for their actions. Because of China's lies, Americans have died."
Carl alleges that Chinese officials failed to take even basic steps to mitigate the spread of the coronavirus, continued hosting large gatherings of people, silenced medical professionals who have shared information pertaining to the virus, and allegedly were hoarding Personal Protection Equipment (PPE) while spreading misinformation about the number of confirmed coronavirus cases and coronavirus deaths.
Carl claims that the United States and the state of Alabama have been "directly impacted by China's lies, deceit, and poor handling of the coronavirus pandemic."
"With the deepest respect, I call upon your office to join other states within our country in bringing litigation against the Chinese government seeking damages for Alabama citizens' loss of life, human suffering, and economic turmoil, which has devastated our state, and our country due to the Chinese government's purposeful misinformation related to the coronavirus," Carl wrote in his letter to Marshall.
"Since the initial outbreak of the coronavirus, initially in the City of Wuhan, the Chinese government continues to intentionally spread misinformation about the progression of this virus, virtually silencing medical professionals who attempted to warn the world of this virus and grossly underreported those individuals affected by it, and those who have died from it," Carl continued. "The Chinese government continues to spread purposeful misinformation about the virus on social media and through diplomatic channels, and continues to lie to the media outlets about the origins and impact of the virus in China. The Chinese government hoards PPEs and provides false information to the World Health Organization. Had the Chinese government and its top leadership provided transparency in December 2019 and in January 2020, the United States would have been in a much better position to handle this unprecedented pandemic. Clearly, the Chinese government is responsible for the nefarious spread of the coronavirus throughout the world."
"Therefore, I urge you as the State of Alabama's top law enforcement official to join with other states in filing a lawsuit to hold the Chinese government morally and economically accountable not only for the deaths of our United States citizens, but also the citizens of Alabama," Carl concluded.
Jerry Carl faces Bill Hightower in the Republican primary runoff on July 14 for the open First Congressional District. Incumbent Congressman Bradley Byrne, R-Montrose, is not seeking re-election.
In November the winner of the First District Congressional Republican primary runoff will face the winner of the Democratic primary runoff where James Averhart is running against Kiani Gardner.
First presidential debate is tonight
Tuesday's debate, set to begin at 8 p.m. CST, will be moderated by Fox News Sunday anchor Chris Wallace.
President Donald Trump and former Vice President Joseph Biden, the Democratic nominee for president, are preparing for Tuesday night's debate.
Tuesday's debate will be moderated by Fox News Sunday anchor Chris Wallace. The debate will be at 8 p.m. CST and is being hosted at Case Western Reserve University and the Cleveland Clinic in Cleveland, Ohio.
Due to COVID-19, the two candidates and the moderator will not shake hands. There will be a small number of ticketed guests inside the debate hall, along with debate officials, crews and TV network anchors including Fox News.
Trump has prepared with help from former New Jersey Governor Chris Christie and former New York City Major Rudy Giuliani but has chosen not to have traditional lengthy practice sessions.
Trump is suggesting he doesn't want to overdo it.
"Sometimes you can go too much in that stuff," Trump told reporters on Sunday.
Biden has been holding mock debate sessions with senior adviser Bob Bauer and top aides, according to CBS News.
"I'm prepared to go out and make my case as to why I think he's failed and why I think the answers I have to proceed will help the American people, the American economy and make us safer internationally," Biden said.
"The president prepares by being president," Trump campaign communications director Tim Murtaugh reportedly said. "And by regularly facing hostile news media. That's pretty good practice by any measure."
The debate as to whether Trump should have appointed Judge Amy Coney Barrett to fill the vacancy on the Supreme Court created by the death of Ruth Bader Ginsburg will almost certainly come up.
"Joe Biden spent a lot of time in his basement to study up," said Lara Trump, the president's campaign adviser and daughter-in-law. "He's been in this game for 47 years. I assume he'll do OK. Quite frankly, the bar has been lowered so much for Joe Biden that if he stays awake for the whole thing it's like maybe he won."
The two candidates are running very different campaigns.
From March until the last week in August, according to news reports, Biden made no in-person speeches or campaign appearances. Biden's events since have been rare and attended by just a few invited guests.
Trump, on the other hand, has been holding mass campaign rallies. Trump has held 14 in-person rallies in September including in swing states New Hampshire, Michigan, Wisconsin, Nevada, Florida, Virginia and Minnesota with multiple trips to Ohio, North Carolina and Pennsylvania.