Marshall warns municipalities not to go too far in COVID-19 orders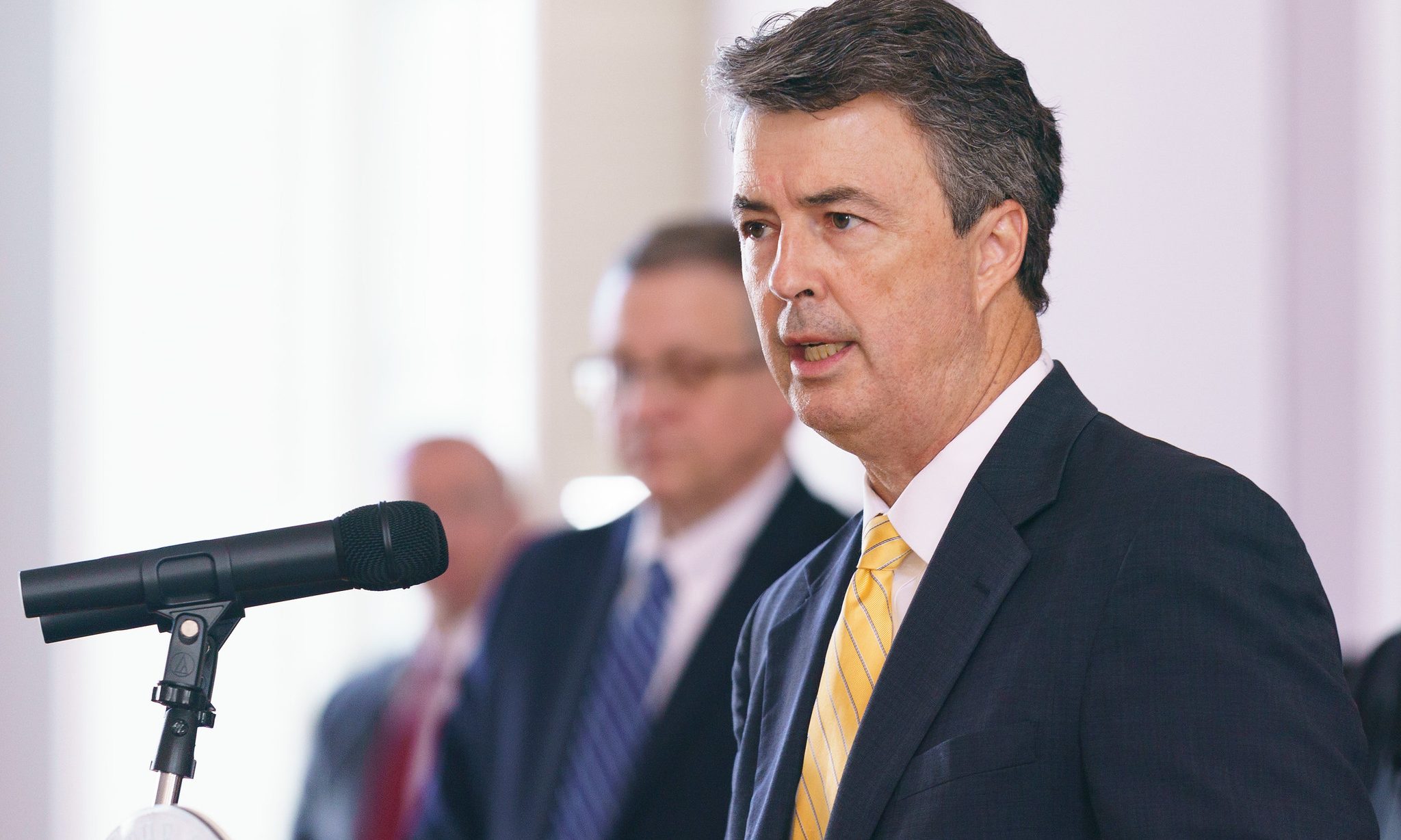 Alabama Attorney General Steve Marshall says that municipal power must be exercised within constitutional parameters.
"As the State begins to phase out of the stay-at-home order, municipalities are wrestling with individual and, in some cases, unique decisions regarding the preservation of the health and safety of their residents," Marshall said in a statement. "In light of today's announcement, some municipalities have already expressed their intent to impose or maintain more restrictive orders than the State. Though Alabama law grants municipalities broad 'police powers' when it comes to protecting the public health and safety, these powers must be exercised within constitutional parameters. Municipalities are thus strongly advised to carefully balance the constitutional implications of imposing and enforcing more restrictive safety measures against the need for such measures. As case law tells us, the broadness of these police powers is not a license to abuse them."
The City of Birmingham released an ordinance requiring that all residents wear masks or face coverings when on public outside of their homes.
Marshall sent a letter to Birmingham Mayor Randall Woodfin in which he warned that the order could eventually be declared unconstitutional.
"There are potential liability with the enforcement of this," Marshall told WBRC Fox 6's Jonathan Hardison "My concern is that the enforcement of this could be unconstitutional in some ways."
"We have received multiple complaints over the last few days," Marshall explained.
Woodfin responded to Marshall by sending him his own letter in which he argued that City has had legal counsel go through this and "They believe that it is effective, practical and also legal."
"We are making the city aware that there is liability related to the enforcement of this," Marshall said. "For this to be enforceable there needs to be a direct connection to public health." "We also identified the fact that the city is exceeding the CDC recommendations. If somebody ever challenges this that could be problematic."
Alabama Gov. Kay Ivey has issued a new "Safer at Home" order for the state that allowed certain retail businesses to reopen as long as they limited the building to 50 percent occupancy or less. Other businesses and venues were to remain closed.
Harbison asked Marshall what his biggest concerns with that order are.
"Our principal concern right now relates to our Churches and houses of worship and to make sure that the act by Dr. Harris is going to be deemed constitutional in how it is enforced statewide," Marshall said.
Marshall said that for citizens who believe that the orders are overly broad or unconstitutional, "There are vehicles that they can challenge them, and those are our courts."
Birmingham has also put in place a curfew from 10:00 p.m. to 5:00 a.m.
To see the full interview with Fox 6:
Authorities claim that the restrictions on individual liberties, on businesses, and on churches are necessary to fight the spread of the coronavirus. Thus far the global coronavirus pandemic has infected 3,507,557 people and killed 245,243 people including 67,494 Americans.
President Donald Trump and the nation's governors, on the advice of public health authorities, issued orders forcing an economic shutdown in order to fight the spread of the Wuhan coronavirus strain, SARS-CoV-2, that causes COVID-19. Governors are beginning to reopen their economies in a phased approach based on the recommendations of the White House and their own judgements.
Alabama sees record number of COVID-19 hospitalizations Monday
"What we can still control is Christmas," Dr. Don Williamson said. "We can still control what hospital beds are going to look like in January."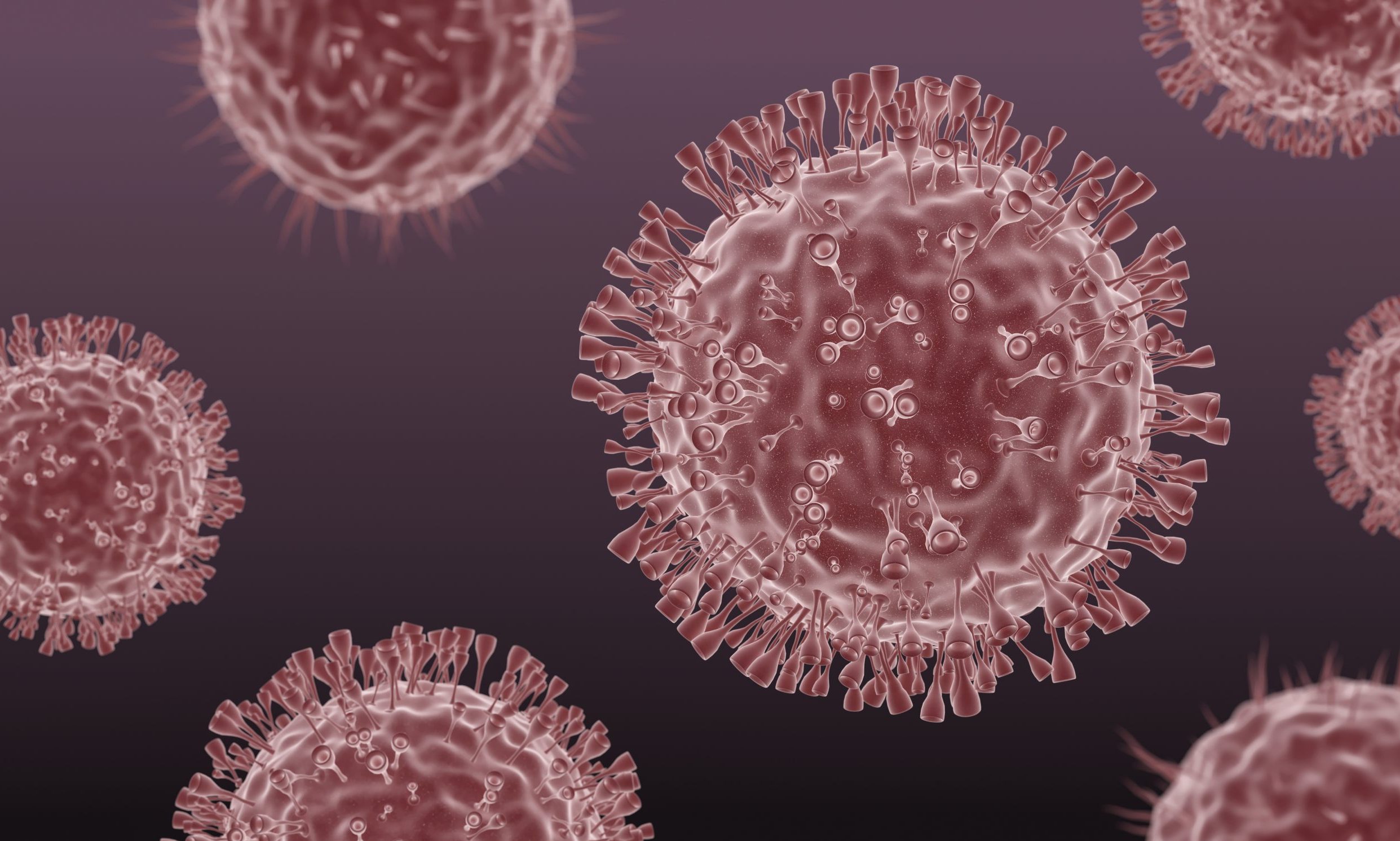 Alabama on Monday saw a new record with more people in hospitals with COVID-19 than ever before and a new record number of COVID-19 patients in intensive care units as public health experts worry about what is to come after Thanksgiving gatherings.
The Alabama Department of Public Health on Monday reported 1,717 hospitalizations statewide, breaking the previous record of 1,613 set on Aug. 6. The state's seven-day average of hospitalizations has increased each day for the last 41.
UAB Hospital on Monday had a record high 125 COVID-19 patients, breaking the previous record of 124 on Aug. 3. Huntsville Hospital had a record 264 COVID-19 patients Monday. Hospitals in Montgomery and Mobile are also seeing similar rising numbers but didn't break records Monday.
Approximately one in five adults in general medicine beds in Alabama hospitals Monday were COVID-19 patients, said Dr. Don Williamson, president of the Alabama Hospital Association and former Alabama state health officer.
The state had a record high 491 COVID-19 patients in intensive care units Monday, and 244 coronavirus patients were admitted to hospitals Sunday, which was the highest number in several months, he said.
Williamson said that 11 percent of the state's intensive care beds were available. It was the first time since Aug. 16 that fewer than 200 ICU beds were free, he said.
"It's not the ICU beds I'm worried about," Williamson said. "The overall trend is worse than I imagined it would be, with no impact [yet] from Thanksgiving."
Williamson noted that Alabama's seven-day average of hospitalizations increased by 217 from a week ago.
"That's what I'm worried about," Williamson said, adding that hospitals across the state Monday were either at their record highs in hospitalizations or very close to them. He also expressed concern over Alabama's continued rise in new cases, a sign of unabated community spread and a harbinger of even more hospitalizations and deaths to come.
The state added 2,295 new cases Monday and has averaged 2,206 new cases each day for the last week, which is a 67 percent increase from a month ago.
The increasing case counts aren't attributed to more testing. Alabama reported an increase of just 4,634 tests Monday, and the seven-day average of tests reported per day is up only 4 percent over the last month. This comes as the positivity rate over the last week was a record-high of 30 percent. Public health experts say that rate needs to be at or below 5 percent or there isn't enough testing and cases are going undetected.
Williamson said staffing problems continue to be a major concern at hospitals statewide. Medical staff are contracting COVID-19 largely from their own communities and not while at work, Williamson has said recently, which is reducing the number of available workers. Fatigue is also impacting staffing levels.
"We are beginning that conversation about what do things have to look like going forward on staffing with an increase of say another 20 percent in hospitalization. What is it you're doing now that you don't do? How do you free up additional staff?" Williamson said.
There will also be conversations about looking for help from the federal government, Williamson said, noting that the U.S. Department of Defense sent medical personnel to El Paso, Texas, to help with overburdened hospitals there.
But Alabama's growing COVID-19 crisis isn't just an Alabama problem, Williamson said. The problem is nationwide, and Alabama will have to wait in line along with other states in requesting federal resources.
There has been discussion of opening up medical facilities outside of hospitals, such as the tent hospitals that have popped up in places hard-hit by coronavirus, but the staffing problem is paramount, Williamson said. Without people to work them, more beds are useless, and hospitals can and have found ways to increase bed space for coronavirus patients, he said.
There's nothing that can be done to reverse whatever bad outcomes may result from Thanksgiving gatherings, Williamson said, and he expects that by the end of this week, the state's case count will begin increasing even more, and by mid-December, the state should begin to see the impact of Thanksgiving on hospitalizations.
"What we can still control is Christmas," Williamson said. "We can still control what hospital beds are going to look like in January."