Alabama Senate passes state general fund budget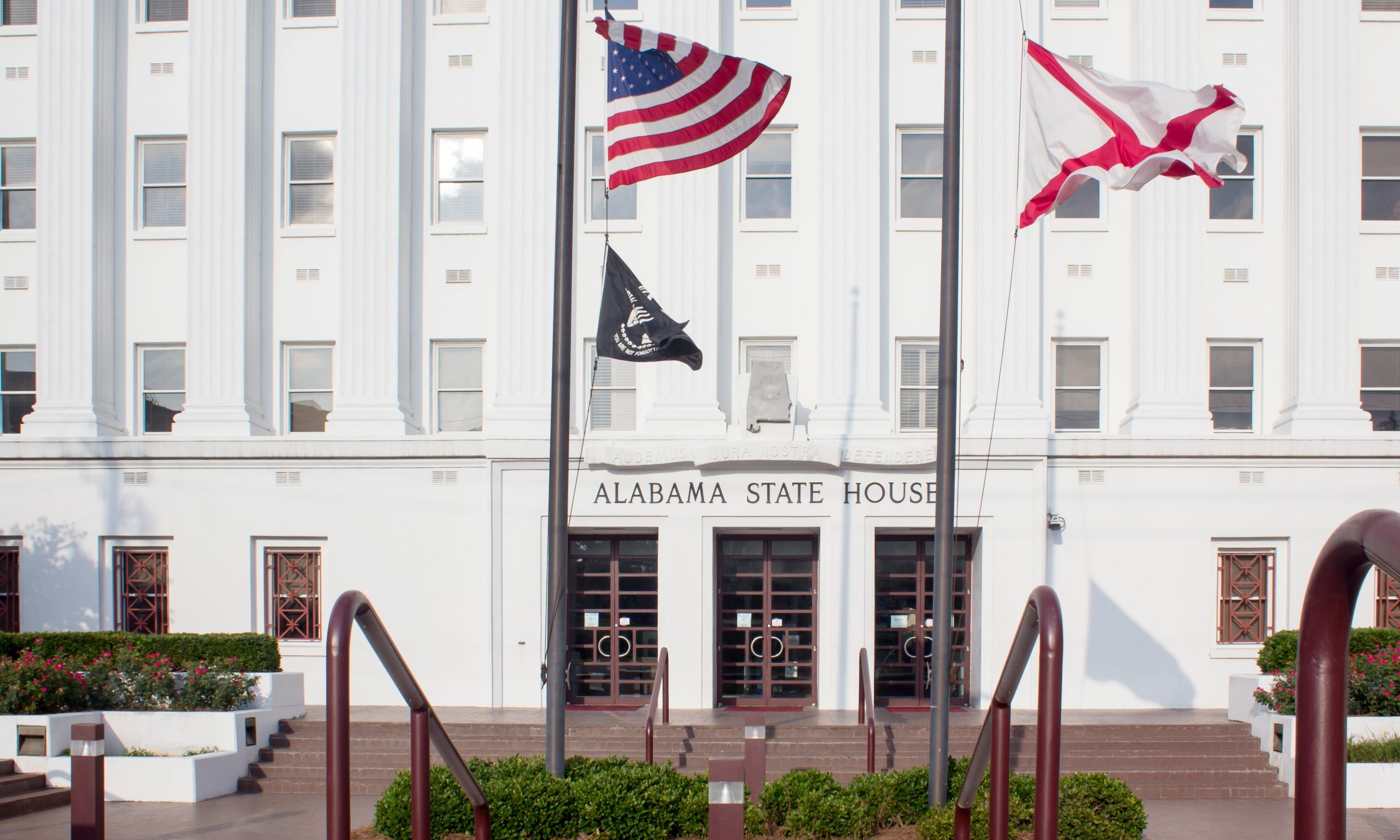 Tuesday the Alabama Senate passed the 2021 state general fund budget (SGF). Despite the economic fallout from the forced economic downturn, the Senate passed a $2,391,206,601 SGF budget, a $168,860,692 increase over the 2020 budget of $2,222,345,909.
The Senate Finance and Taxation General Fund Committee is chaired by Senator Greg Albritton (R-Atmore). As Chair, Albritton is the sponsor of the state general fund budget, Senate Bill 157.
"This year we pumped up the agencies and departments in need since they are under siege," said Sen. Albritton. "We also wanted to make sure they had enough resources to properly respond to the issue at hand. We put a priority on public safety, with the increase for additional troopers on the road and conditional appropriations for the Department of Corrections. None of the money allocated was received from the federal government meaning we expect to have additional money made available to the state general fund due to the Covid-19 outbreak."
The budget was passed on a bipartisan 31 to 0 vote.
The Democrats in the Alabama House of Representatives are staging some sort of a protest by boycotting the remainder of this session. Rep. Rod Scott (D-Fairfield) was the only House Democrat who attended Monday's session. A majority of Senate Democrats on the other hand were present Tuesday, even Sen. David Burkette (D-Montgomery) who is still recovering from a stroke and is in a wheelchair.
Senate Minority Leader Bobby Singleton (D-Greensboro) told Albritton: "I want to thank you, for involving us on the minority side. Every move that was made, I was informed on. You could do this without us. I appreciate you."
Senate President Del Marsh (R-Anniston) told reporters that any move that the Senate makes, on legislation in the waning days of this session, "Will be bipartisan."
The 2021 SGF budget starts on October 1st.
Alabama has an arcane budgeting system where over 93 percent of state revenues are earmarked and there are multiple pots of money. Income taxes go to the education trust fund (ETF), gas tax dollars go to the road and bridge fund, and the SGF gets insurance taxes, utility taxes, interest off the Alabama Trust Fund, a portion of the sales and use taxes, etc. The SGF funds about 80 non-education state agencies. Many of the state agencies also have their own revenue streams. The Alabama Department of Environmental Management for example is overwhelmingly funded through fees from the industries it regulates and receiving just $4 million from the SGF. The Secretary of State's office is funded entirely from its own fees. The Public Service Commission is entirely funded by fees and utility taxes and is actually a large contributor to the SGF from their excess revenues. The state also receives over $8 billion a year in federal revenues. Agencies like Alabama Medicaid, the Alabama Department of Transportation and the Alabama Department of Health use their state dollars to draw down large amounts of federal moneys.
This SGF budget sets aside an additional $35 million for the Alabama Department of Public Health along with an increase of $94 million for the Alabama Medicaid Agency. This budget also appropriates an additional $3 million for the Alabama Law Enforcement Agency (ALEA) to hire 25 new state troopers. This SGF budget increases the Alabama Department of Corrections' budget by $23 million and provides an extra $25 million to the Alabama Department of Mental Health.
The Alabama Senate also passed legislation by Senator Clyde Chambliss (R-Prattville) creating a rolling reserve for the general fund budget, Senate Bill 129.
Senate Bill 161, a 2020 supplemental appropriation bill, contained $5 million to go to the new rolling reserve fund.
Chambliss said that the rolling reserve will not help in the present economic downturn, but it will help in the next unexpected economic event.
Albritton said that passage of the rolling reserve for the general fund legislation is a show of the body's conservatism.
"I want to thank Senator Albritton for his hard work — as this budget illustrates, Republicans in the State Legislature remain committed to fiscal discipline," Senate Majority Leader Greg Reed (R-Jasper) said. "Since 2011, we have cut the state government workforce by 14 percent, saving taxpayers millions of dollars."
"Obviously this is not the budget we thought we would have when the session started, however this is a strong budget that gives state agencies a place to start as they work on their individual budgets for next year," Marsh said. "If we determine that changes to this budget need to be made we can still do so next session without additional expense to the taxpayers in a special session. I want to commend Senator Albritton on a job well done in a difficult situation."
The budget was not without controversy.
The Senate version of the SGF slashed funding for the State Auditor by 47 percent.
Sen. David Sessions (R-Grand Bay) introduced an amendment on the Senate floor restoring the Auditor's budget line item.
Sen. Jack Williams (R-Wilmer) said that he has gotten over a thousand phone calls and emails from supporters of the auditor asking that the money be restored.
Albritton said that his committee is responsible for moving funds to the areas where they are needed. "I am shocked that my rightwing colleagues from Mobile county are opposed to downsizing government."
Albritton made a motion to table the Sessions amendment. The tabling motion prevailed on a 17 to 13 vote.
Albritton told reporters that most agency heads come before his committee to tell them what they do with their money; but the Auditor has not.
State Auditor Jim Zeigler (R) said in a statement, "This further cut would make the state property inventory system inoperable."
The auditor had suffered a 28 percent cut during the Bentley administration.
Zeigler vowed to, "Take the fight to save the State Auditor's office to the House."
Zeigler is term limited from running for a third term in 2022.
The Alabama Political Reporter asked Albritton: it appears that we are in the start of a global recession, why not pass a budget with a five percent proration across the board to deal with what is likely an extended economic downturn?
"That is not what is happening," Albritton said. "Draconian steps" were taken to deal with the coronavirus situation. "The economy will snap back. What we need now is to get people back to working."
There is a strong possibility that Congress will send more federal bailout dollars to the states to make up for lost revenues as part of another coronavirus relief package, but that is far from a certainty at this point.
The General Fund budget now goes to the House of Representatives, where it will start in the House Ways and Means General Fund Committee.
The 2020 legislative session constitutionally has to end by May 18 due to a limit on the number of calendar days in a regular legislative session, but once both budgets are passed the legislature could vote to end this session as early as Friday.
The House of Representatives is expected to take up the Education budget as early as today.
Pro-Growth Conference kicks off with Doug Jones, discussions on COVID impact and a living wage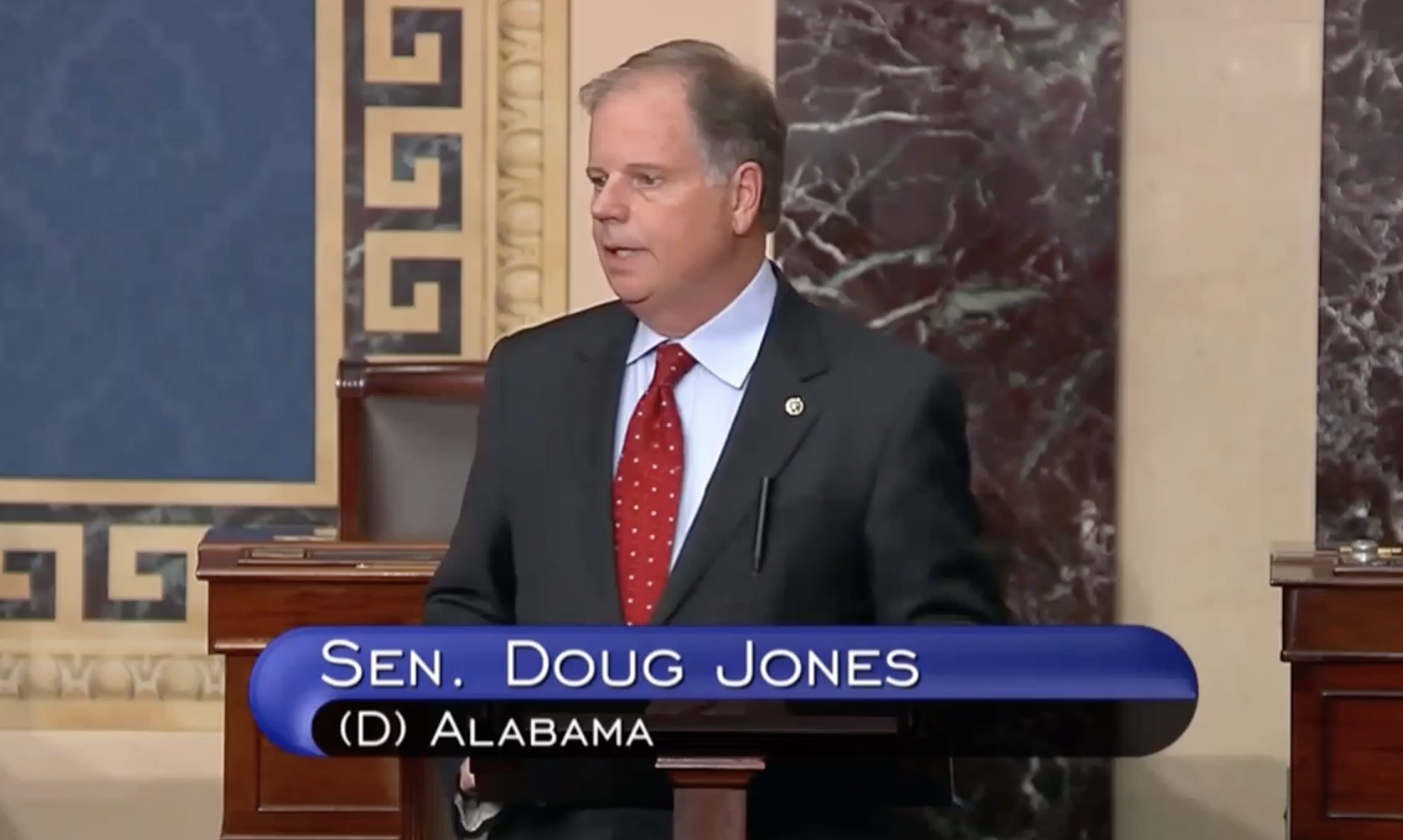 What happens if you just give impoverished citizens $500 per month — no strings attached? Good things, it turns out. The people use that income to buy food, medicine and basic necessities for life. They take a day off work if they're sick and actually get treatment. They quit a second, hourly-wage job that they are overqualified for and instead work towards obtaining a better, higher-paying primary job. 
These are things that the city of Stockton, California, has learned in its year-long living wage program.
The program, while limited in size — only 125 people — has proven to be a larger success than city officials had hoped, and it has opened their eyes to a new, more proactive style of governance, Stockton Mayor Michael Tubbs told Alabama elected officials. 
Tubbs was the featured speaker on Tuesday at the first day of the Pro-Growth Policy Conference, a three-day forum for Alabama elected leaders with guest speakers from around the country offering tips and best practices. 
The first day of the conference began with an opening talk from Sen. Doug Jones, who pressed the need for Medicaid expansion and how expansion has aided other red states. Jones also highlighted the need for broadband expansion and talked about a bill he has in the Senate that would create a broadband main office and dish out about $20 million in money for affordable access.
"Now (with COVID), we know how needed it really is," Jones said. "We see the homework gap that we have. We know there's a need for more telemedicine. My bill would consolidate in one office all of the monies for broadband … and provide affordable access."
Jones said the current COVID pandemic has highlighted just how badly we need better access to broadband in Alabama, and a major area of concern right now is healthcare. 
Highlighting that point, Brandon Garrett, the chief operating officer of the National Minority Quality Forum, and Dr. LaTasha Lee, the vice-president of social and clinical research, demonstrated the many ways in which inequality in health care and health care options is harming impoverished communities. 
A number of factors play into that inequality, but a lack of access to updated means of communication and tools is one of the biggest. 
"(Dr. Martin Luther King Jr.) said that, 'Of all the forms of inequality, injustice in health care is the most shocking and inhumane because it results in physical death,'" Lee said. "That's what we're seeing currently with COVID-19 and sickle cell disease. These two diseases are affecting the minority community and causing death, and they make a great argument that such health care disparities really are a social justice issue."
Correcting such issues was one of the goals of Stockton's living wage experiment. Now, Tubbs said, a working person can afford to stay home or get tested if they're feeling symptomatic, whereas before that person — scared of missing a paycheck or losing the job altogether — might come to work with the virus and infect an entire workplace. 
That alone, Tubbs said, has restored dignity to a number of residents. 
"This is not easy, especially with budgets the way they are," Tubbs said. "But I don't know how we continue to live with the status quo as it is.
"I think part of being a leader, as we are, is having the courage to do something about what we're seeing. We have to be able to do that."
The Pro-Growth Policy Conference will run both Wednesday and Thursday, 10 a.m. until 2 p.m. Wednesday's round of conferences will focus on state grants, economic development around the state and what the 2021 legislative session might look like. 
On Thursday, the event will wrap up with talks by the Equal Justice Initiative's Bryan Stevenson and Alabama Congresswoman Terri Sewell.