Opinion | In coronavirus fight, Alabama has benefited from federal action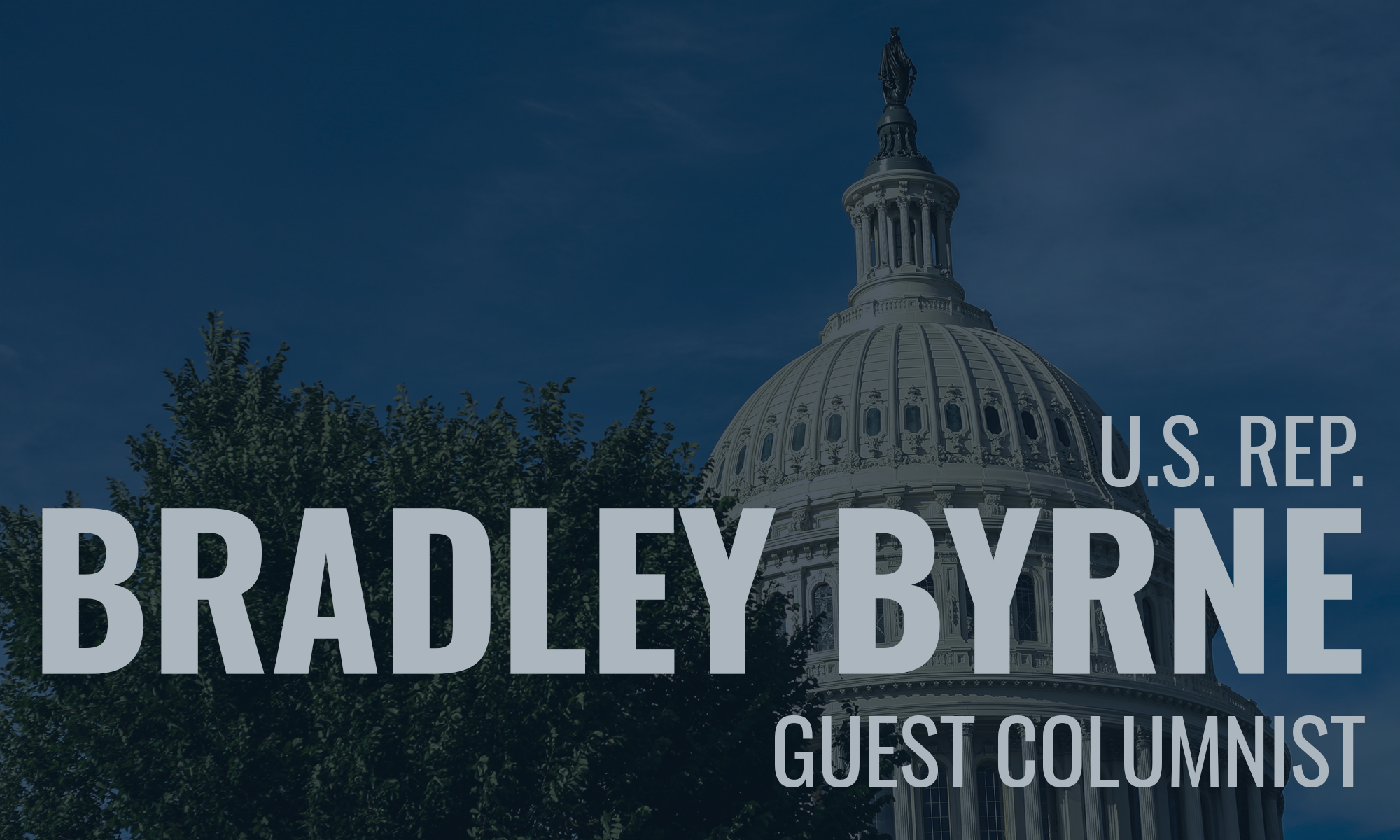 Closing down the American economy has a real and enormous effect on the lives of countless Americans.  Layoffs and job losses are devastating for individuals, families, and communities.  In good times, it generally takes three to six months for someone to find a job after a layoff.  Of course, these are not good times.  Moreover, closures and layoffs go deeper than this.  Large unemployment numbers can also make it much harder for areas to move into economic recovery when a crisis is over.
Certainly, the government's coronavirus response has not been perfect, but President Trump, Senator Rubio, Secretary Mnuchin, and others deserve a lot of credit for thinking about how to stop layoffs and for their innovative solution, the Paycheck Protection Program (PPP), to help everyday Americans.  The idea behind PPP is simple, keep Americans from being laid off or furloughed through this difficult time.  Through PPP, the President offered small businesses a good deal, low interest loans to cover payroll, rent, and utilities.  These loans carried an important carrot, if the business retains its payroll or rehires previously laid off workers, the loan is forgiven by the federal government.
This deal for small businesses was more popular than the President's team could ever have imagined.  In late March, we passed the CARES Act which allocated $349 billion for PPP.  This funding was exhausted in just a couple of weeks, but those payments kept countless businesses open and their employees on the payroll.  To keep the program going, Congress passed the Paycheck Protection Program and Health Care Enhancement Act, or "CARES 2," to replenish PPP funding.  With the injection of $320 billion provided by this bill, the SBA has begun Round 2 of accepting PPP loan applications through banks and credit unions.
The data shows just how effective the PPP has been.  In the week since Round 2 of PPP loan processing began on April 27, 2.2 million loans were made to American small businesses, more than during Round 1.  Those 2.2 million loans have a total value of over $175 billion.  And the average loan size is $79,000, an indicator that the program is going towards assisting the smallest of small businesses.
There are other indicators that PPP loans are going towards small businesses in small communities, those that most often fell through the cracks and did not receiving aid before Round 1 funding went dry.  Nearly 500,000 of Round 2 loans were made by lenders with less than $1 billion in assets.  And about a third of the 2.2 million loans – over 850,000 – were made by lenders with $10 billion in assets or less.  Here in Alabama, in Round 2 alone, the SBA has approved 26,724 loans for $338,700,245.
 All told, since PPP launched on April 3, the federal government has processed over 3.8 million loans for more than $500 billion.  Astonishingly, that's over half a trillion dollars in economic support to small businesses and their employees in only a month.  It is estimated PPP has saved 30 million jobs, just accounting for the first round of funding.
This is on top of the vast amount of other support the federal government has provided, including $30 billion for a Public Health and Social Services Emergency Fund to aid our hospitals and health care providers.  This fund has paid $449,481,945 in distribution payments to 4,652 providers and systems in Alabama.  In our district alone, 581 payments have been made totaling $66,833,755.62.  While I know that many continue to wait on unemployment benefits, the amount of help already provided to those in need based upon money Congress provided is staggering.  The Alabama Department of Labor has paid out $503 million in unemployment benefits to 206,694 claimants since March 16.
There is no doubt that the PPP and other federal programs have been an important cushion to the economy, saving jobs and businesses.  But, we must remember they are temporary measures and designed to cushion the damage caused by COVID-19.  The federal government cannot write enough checks to come anywhere close to completely mitigating the collateral damage caused by coronavirus.  Washington cannot be the American economy.  We must reopen or our efforts thus far to cushion the blow will fall flat
Opinion | Comprehensive sex-ed for all can improve people's health
Last July, I spoke with Sky H., a 20-year–old who identifies as non-binary and grew up in a very conservative rural town in the Black Belt region of Alabama. In school, Sky received abstinence-only education. Sky told me there was little instruction about sexual and reproductive health besides the basics of reproduction.
After years of pain, Sky was diagnosed at age 18 with endometriosis, a painful disorder that can lead to fertility complications. The condition might have been diagnosed much earlier if they had learned more about their own bodies and reproductive health in school, Sky believed.
Unfortunately, Sky's experience isn't unique. Over the past year and a half, I've spoken to more than 40 young people from 16 counties throughout Alabama who also didn't learn about their sexual and reproductive health in school. Like Sky, they missed out on critical information and described the negative impact this had on the choices they made and their health as they grew older.
Schools in Alabama are not required to teach about sexual health but if they do, the State Code mandates a focus on abstinence. The State Code also contains stigmatizing language around same-sex activity and prohibits schools from teaching about sexual health in ways that affirm lesbian, gay, bisexual and transgender (LGBT) youth. This makes it even harder for young people like Sky to get information.
But Alabama is not alone. Sixteen other states in the U.S. also do not mandate sex education in schools. And at least five others have laws stigmatizing same–sex activity.
Comprehensive sexuality education can improve health outcomes for young people. It can help them learn about their bodies and how to recognize abnormal gynecological symptoms, steps they can take to prevent and treat sexually transmitted infections (STIs) and other dangers to their health, and where they can go for reproductive health services.
Sex ed can also educate young people about the human papillomavirus (HPV) — the most common sexually transmitted infection in the U.S. — and how to lower their risk of HPV-related cancers through the HPV vaccine.
This information can improve young people's health and save lives. Yet so few young people in schools throughout Alabama — and the U.S. — receive it. Instead, like Sky and other Alabama students, many young people receive abstinence-focused education.
These programs withhold critical, science-based information young people need to make safer decisions on their sexual health. They also shame adolescents about their sexuality, often leaving young people uncertain about who they can talk to or where they can go for accurate information about sexual behavior and health.
The problem is both a lack of political will and of adequate funding. Discriminatory property taxes and an inequitable education system leave many school districts in rural and less wealthy regions of Alabama without adequate funding. This means that programs considered optional, like sex ed, often aren't offered.
Alabama, a state with high rates of sexually transmitted infections and cancers related to HPV needs to do more to address historic inequalities and state neglect that have left Black people at a higher risk of poor health outcomes. Mandating comprehensive sexuality education for all of the state's schools — and allocating state funding for these programs — would be an important step forward.
Students in underfunded and neglected school districts — many of whom are Black and living in poverty — often lose out on access to critical and lifesaving information. It keeps them from being able to make informed and safe decisions and can harm their health. This unequal access to information can create lifelong disadvantages and may contribute to racial disparities in health as young people age into adulthood.
The Black Belt region of Alabama, where Sky is from, has high rates of poverty and poor health outcomes. The Black Belt region also has high rates of sexually transmitted infections and the highest rates of HIV in the state. Yet schools in this rural and marginalized region of the state are persistently underfunded.
The COVID-19 pandemic has brought glaring attention to systemic inequalities and racial disparities in health, including in Alabama, where Black people are significantly more likely to die from the virus than white people. Within the United States, we continue to see the disproportionate toll the pandemic has taken on Black people, who are more likely to live in poverty, lack access to health insurance, and suffer from chronic health conditions that put them at a higher risk of adverse health outcomes from the virus.
The pandemic has highlighted the importance of ensuring that everyone has the information, tools, and resources they need to make informed decisions to protect their health. Schools in Alabama — and across the country — should help do that for all young people.
The pandemic is also showing us what happens when discrimination and neglect leave certain people out.